Which is the best TV you should be looking at buying right now?
CES took place in Las Vegas earlier this year and a number of cool TVs were showcased there. Samsung's 75-inch MicroLED is not likely to bother consumers or retailers this year, but LG's 4K OLEDs, Panasonic's GZ2000 OLEDs and Sony's A9G TVs are coming in next few months.
LG Smart 4K HDR OLED TV Deal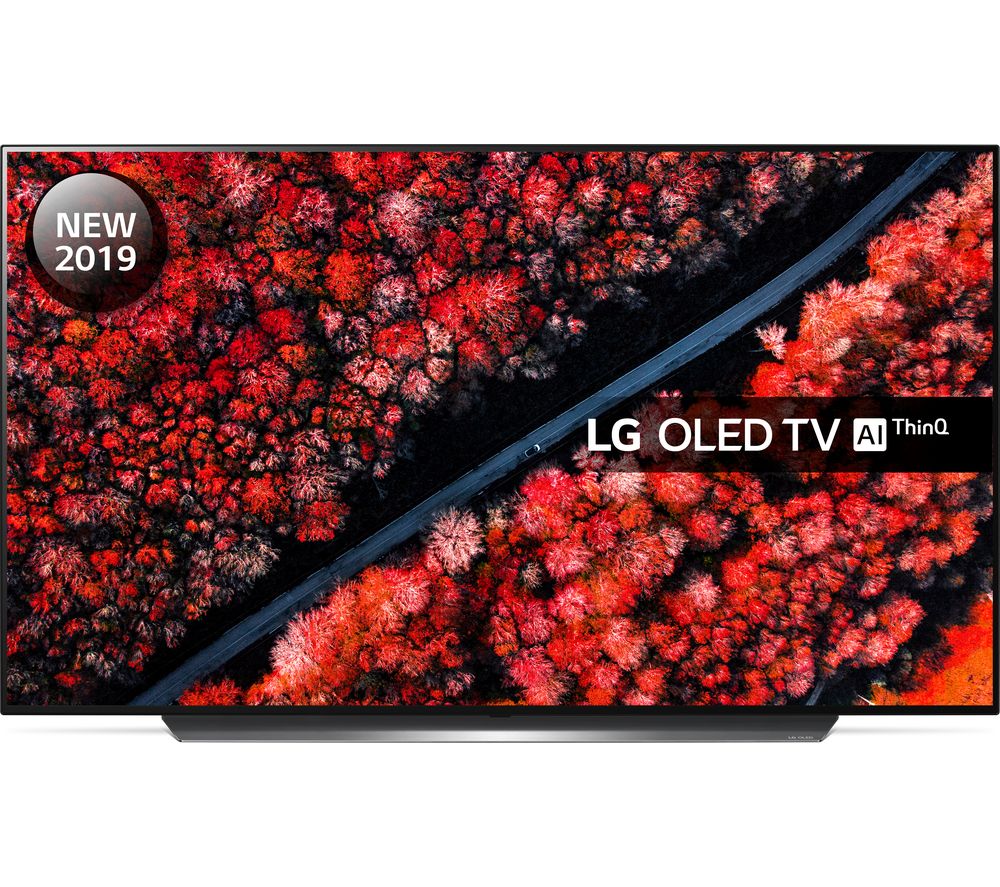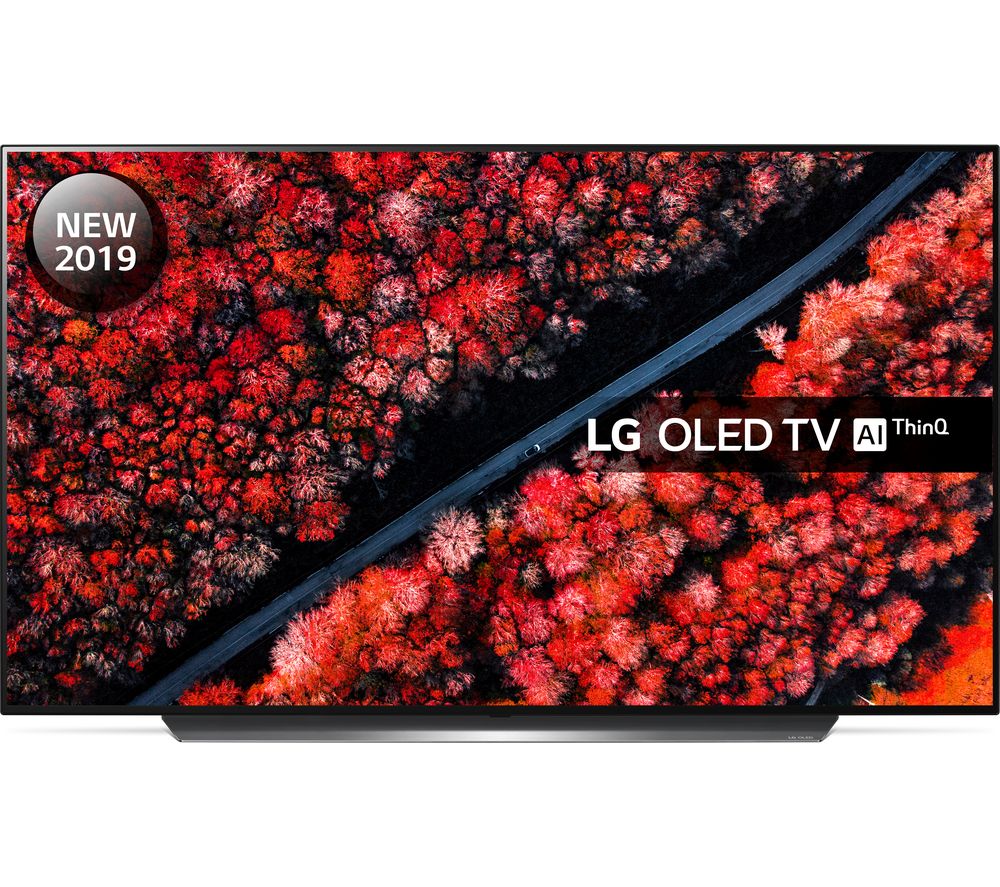 Get your hands on the latest feature-packed TV for a premium viewing experience. With AI Smart technology and an unbeatable picture, get a cinematic picture from the comfort of your home.
While these TVs are likely to hover at the more expensive end of the scale, they offer picture, audio and feature improvements over the 2018 class. Samsung's QE65Q90R, the Korean brand's flagship 4K QLED for 2019, has reached our test benches and is an improvement over last year's Q9FN. It'll be expensive, but you'll be paying for the latest in TV technology.
That said, 2018 TVs still offer excellent value that will meet people's needs and will likely be going down in price as the 2019 TVs hit the stores, so they're very much worth considering. If you're looking at an older set, the Panasonic TX-55FZ952B offers a gorgeously accurate picture.
If neither of these tickle your fancy there are plenty of other great efforts up for grabs, including the Samsung QE65Q9FN or the LG OLED55C8PLA. Have a look down for the best TVs we've reviewed.
---
1. Samsung QE65Q90R

Marries the benefits of LED and OLED into one TV

Pros:
Groundbreaking contrast for an LCD TV
Groundbreaking viewing angles for an LCD TV
Fantastic HDR performance
Cons:
No Dolby Vision support
Some missing shadow detail in Standard mode
Motion could be handled better
Last year's Q9FN exhibited one of, if not the best performance we'd seen from an LED LCD. The Q90R manages to top that performance.
Contrast is much improved, thanks to its use of 480 zones of local dimming, reaching OLED levels in that respect. Samsung's introduction of its Ultra Wide Viewing Angle technology closes the gap between LCD and OLED even further, allowing you to watch content from almost any angle without a reduction in colour and contrast.
It's a bright TV too, far brighter than OLED can manage. Reaching 2000 nits of peak brightness, it's a dynamic and intense image with terrifically consistent black levels.
Samsung's has long had OLED TV in its sights. With the Q90R, the Korean brand has gotten closer than anyone else to merging the benefits of LED and OLED into one package.
2. Panasonic TX-55FZ952B
Panasonic's 4K OLED is a great all-round TV
Pros:
Gorgeous, accurate pictures

Powerful sound

Good smart interface

Good app support

Light-up remote
Cons:
Some of the menus could use a facelift
Years ago, Panasonic was top dog. And then the plasma TV industry died and the company lost its edge. After that, Panasonic poured its plasma experience into OLED, and the results are so good that professional colourists in Hollywood now use them to grade movies.
The Panasonic TX 55FZ952B OLED is one of those TVs. At the moment, you won't find an OLED TV with a more natural picture, or one more close to the stuff that filmmakers play with before release – at least not until the next range of TVs come out. Features include a dynamic Look-Up Table – a map that tells the TV where to put colours – which optimises the picture every 100 milliseconds. The result is more precise colour handling, especially in midtones and highlights.
3. LG OLED55C8PLA
Another gorgeous OLED set from LG
Pros:
Sharp and colourful picture

Excellent upscaling

WebOS still rocks

Low input lag
Cons:
Motion could be better

Better suited to darker rooms
LG performed well in 2017, but the company surpassed itself in 2018 and finds itself in a strong position entering 2019. The LG OLED55C8 comes armed with the Alpha 9 processor, which allows for a brighter picture plus better sharpness, noise reduction and colour management.
Black levels are perfect, but there's more detail to be found in the shadows, too. Meanwhile, brightness levels are high enough to make for a properly dynamic picture. Unless you're viewing in sunlight or a very bright room, it's hard to make the suggestion that OLED isn't bright enough – LG has torpedoed that argument.
If that weren't impressive enough, the set's low latency makes it an excellent choice for gamers. Easily a great buy in 2019.
4. Samsung QE65Q9FN
Want to show off HDR? This TV offers an excellent showcase
Pros:
Gorgeous brightness and colours

 

Impressively deep blacks

 

Full-array local dimming

 

Lovely finish
Cons:
Not quite OLED levels of shadow detail
The Samsung QE65Q9FN is a truly brilliant telly. Though the QE65Q90R has bested it in terms of performance, the Q9FN is still worth a buy, thanks to the use of direct backlight with full-array local dimming, plus some very effective dimming algorithms.
The QE65Q9FN offers astonishing levels of brightness and colour, but also has properly deep blacks. The result is a hugely versatile picture: whether you watch films in a darkened room or put on the football with the lights blazing, this will do nicely.
At the time of review, this flagship telly was £3799, but you can now find it for far less.
5. LG OLED55B8
LG's cheapest OLED and a fantastic performer for the price
Pros:
Great price for an OLED TV
Typically good OLED picture quality
Beautiful design
Cons:
Picture quality falls short of step-up LG 2018 OLED models
Not the brightest with HDR sources
Needs care with set up
If you're looking to get into the OLED game without spending huge, LG's OLED55B8 is your route in.
Bear in mind that this entry-level TV has a less powerful picture processor than the C8, but even in spite of that, this is an impressive TV. It comes with Dolby Vision and Atmos baked in, and a picture performance that revels in deep blacks, rich contrast and gorgeously bold colours.
If you can't afford LG's C8, the B8 would be our go to option. You can currently for significantly less than its original RRP.

6. Panasonic TX-55FZ802
Panasonic's step-down 4K OLED offers exceptional picture quality
Pros:
Highly accurate pictures
Effective smart platform
Decent app support
Solid build quality
Cons:
No Dolby Vision support
Only two full-fat HDMI inputs
Menus feel dated
With the TX-55FZ802, Panasonic set out to deliver the best picture performance from a consumer OLED and it arguably succeeds.
The TX-55FZ802 delivers a highly accurate 4K image with deep blacks, vibrant colours and terrific contrast. HD broadcasts look stunningly vivid but also natural looking. Even the smart TV platform, often be so-so, promotes a user friendly and engaging experience.
2018 was been a competitive year for OLED TVs and the TX-55FZ802 makes a considerable impression with an exceptional image and overall performance – both of which make it a good buy in 2019.
7. Sony KD-65XF9005
A mid-range TV that produces a picture that should worry pricier TVs
Pros:
Excellent contrast for a mid-range TV
Impressive colours and sharpness
Class-leading motion processing
Cons:
Android TV is still a clumsy smart TV system
Occasional backlight blooming around bright objects
Limited viewing angles
Sony was the first to bring its 2018 stock to market. It started strong and going into 2019 is still going. Curiously, rather than going big with its flagship model, Sony focused on its upper-midrange model: the Sony XF90.
The XF90 a direct-lit model, which is a rare treat these days, with direct backlighting and local dimming far superior to the common edge-lit/zonal dimming configuration. If you want good contrast and find that those top OLED models are just out of your price range, the XF90 is well worth checking out.

8. Samsung QE85Q900R
The TV to buy if money is no object
Pros:
Native 8K pictures are like nothing you've seen before
Brightness and colour are out of this world
The upscaling processing makes 4K look better than it does on 4K TVs
Cons:
Some occasional backlight issues
Some occasional colour fading issues
Sound is a little swallowed
While 4K is still maturing, Samsung has eyes to 2019 and beyond with its 8K TV. he Samsung QE85Q900R sounds like a marketing stunt, but after spending time with this gargantuan 85-inch telly, we're impressed.
Though we're short of native 8K content, the QE85Q900R can expertly upscale 4K and even 1080p content, making whatever you play on it look instantly better. It's also the brightest TV we've yet seen, with a peak max of 4800 nits (in Dynamic mode).
The only downside, outside of the lack of true 8K content, is the QE85Q900R's eye watering £15,000 price tag.
---
TV Jargon Buster
Full HD vs 4K/UHD
Most TVs are Full HD, which gives you a resolution of 1920 x 1080 pixels. These are gradually being overtaken by Ultra HD (commonly known as UHD or 4K), which gives you a resolution of 3840 x 2160.
That's four times the number of pixels, crammed into generally the same TV sizes. It means greater sharpness, detail and clarity.
There used to be a real lack of 4K content, but these days there is plenty to stream from Netflix and Amazon Video – and you can buy 4K Blu-rays. Read our guide: What is 4K TV and Ultra HD?
HDR TVs
HDR stands for High Dynamic Range. Essentially it promises a wider range of brightness, colour and contrast – because your eyes can perceive more information than TVs have traditionally been able to display.
There's not much content mastered in HDR yet, but there is plenty on the way – this is the next big thing in the world of TVs. Read our guide: What is HDR TV?
LCD/LED vs OLED vs QLED
Plasma TVs are no more, so most TVs are either LCD (often referred to as LED) or OLED.
LCD is the most common, though there's a big difference between the cheapest and most expensive LCD TVs due to the types of backlight, panel and processing technologies used.
OLED is a relatively new technology and it's expensive, but it's seen as a natural successor to plasma technology. Unlike LCD, OLED pixels produce their own light, so there's no need for backlighting or edge lighting. Contrast and rich colours are its strengths, although LCD screens are generally brighter. Read our guide: OLED vs LED LCD.
QLED is a tricky one. In the last few years QLED has been used to refer to a theoretical self-lighting technology, similar to OLED. But now Samsung is using the QLED name to refer to its latest Quantum Dot TVs. This is still LCD technology, albeit one with fancy crystals. Consider this a beefed-up version of LCD, rather than an entirely new category.
For more detail, take a look at our guide: What is QLED?
Google Chromecast Audio Deal


Pick up a Google Chromecast Audio (or two, or three…) for a discounted price before they're gone forever.
Related: Best TV deals
You may have noticed there are no small TVs in this round-up, and that's because the best TVs only come in larger sizes. If you're looking for a small, typically Full HD-only model, you'll want to look at our Best value TVs round-up.
How we test TVs
Our crack team of TV reviewers use both their naked eye and specialist tools to check every set they test for contrast, black level, maximum brightness and input lag, plus any hint of backlight bleed, blooming or anything else that might spoil your viewing enjoyment. A variety of test footage is used to cover every type of scene, so we can assess a TV's strengths and weaknesses, as well as how it performs against the competition. Sound quality isn't forgotten, either – we give the built-in speakers a thorough listen to determine whether you'll need to invest in a soundbar or speaker system to beef things up.
Also, if you have loyalty to a particular brand make sure to take a look at our ultimate guides:
Which TV takes your fancy? Do you have a preferred manufacturer? Let us know by tweeting @TrustedReviews