What's the best TV for me?
When 4K TVs first launched they were hugely expensive and rather spartan in terms of features. In the years since, prices have come down and feature sets have expanded.
In 2019, it's never been easier to tap into 4K content but, with so many options to choose from, what TV deserves your time and, more importantly, your money?
We're in the second half of 2019 and it's been a bumper year for TVs so far. LG's OLED range has been consistently excellent, as has Panasonic's OLED range, and Samsung's made big strides with its QLED range. We've seen Philips' 55OLED804, which is the first set we've seen from the Dutch company this year and builds on the goodwill from 2018, and we haven't even sampled Sony's TV range yet.
LG Smart 4K HDR OLED TV Deal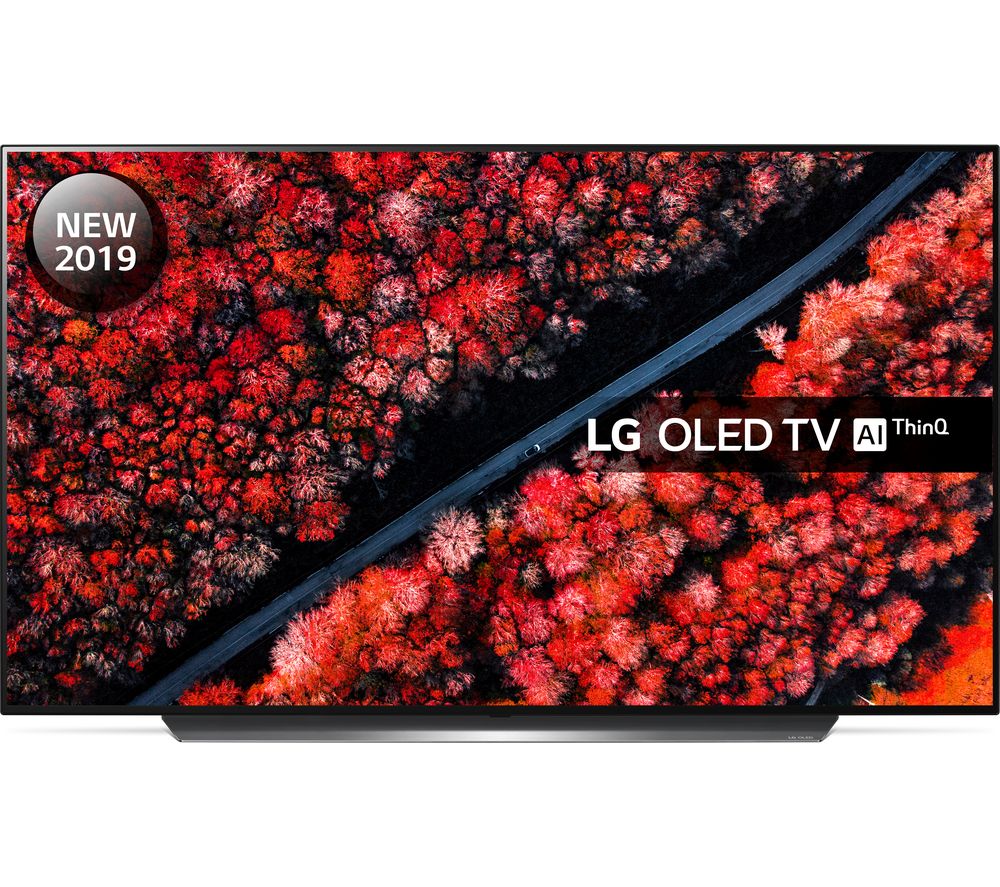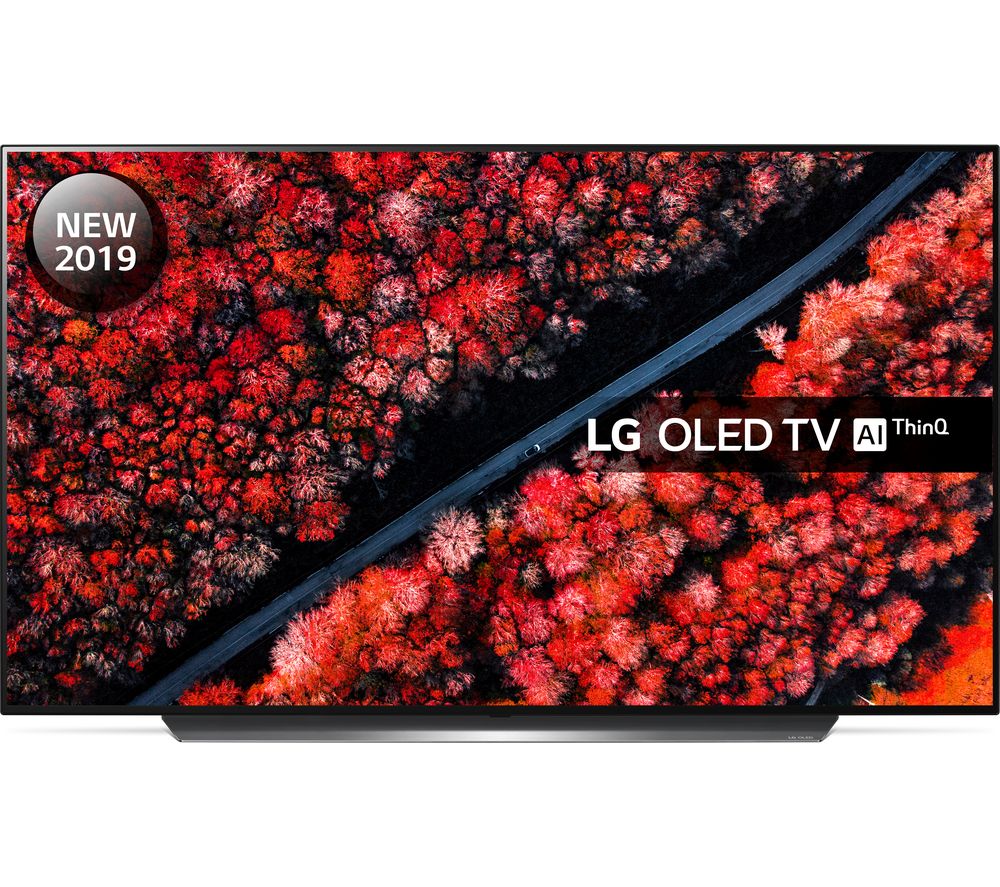 Get your hands on the latest feature-packed TV for a premium viewing experience. With AI Smart technology and an unbeatable picture, get a cinematic picture from the comfort of your home.
That said, these are all 2019 TVs. There are TVs from 2018 that offer excellent value and can be found for a lot cheaper than they launched. TVs such as the Panasonic TX-55FZ952B, LG's OLED C8, as well as Philips' OLED803 and OLED903 are still worth investigating (see more  of the best cheap TVs here).
The following is, then, a summary of all the TVs in this article. Scroll down to find out more about each one, or to click through to read the full review of each.
Best for audio: LG C9
Best for 4K picture quality: Panasonic GZ1500
Best for HDR: Samsung Q90R
Best for immersive viewing: Philips OLED804
Best for design: LG E9
Great for films: Panasonic GZ1000B
Great for gaming: Samsung Q80R
Best mid-range 4K TV: Panasonic GX800B
Best for 8K upscaling: Samsung Q950R
Great 8K HDR: Sony ZG9
Great viewing angles: Samsung Q85R
Great HD upscaling: Samsung Q70R
Best budget OLED: Hisense O8B
Great all-round 4K TV: Panasonic FZ952B
Value for money: LG C8
Great for features: LG B8
Great for sports: Sony XF90
---
LG C9
A state-of-the-art OLED TV
Pros
Impressive image accuracy
Amazing blacks and contrast
AI-enhanced smart platform
Dolby Vision and Atmos
Incredibly low input lag
Cons
Limited HDR brightness
No HDR10+ support
Each year, LG finds ways of improving its OLED range and the C9 is one of the best we've seen this year.
It boasts an AI-enhanced picture and sound (both of which are excellent), a comprehensive smart platform and a range of features that turns this TV into a hub for your home entertainment.
Whether it's displaying SDR or HDR pictures, the image quality is superb and, of course, the design is as elegant as ever. The omission of HDR10+ will no doubt bug some people but, even so, the C9 is a stunningly put together TV.
Panasonic TX-55GZ1500
A stellar television
Pros
Beautifully refined and detailed picture quality
Strong sound from the Blade speaker
Easy-to-use smart system
Cons
Slight banding in HDR colour blends
Occasional motion stutter
Smart system is less sophisticated than some rivals
One the evidence of its OLED range, 2019 has been one of Panasonic's strongest years in some some. The GZ1500 is a stellar effort and it's not even the top-of-the-range set.
Picture quality is, as we've come to expect from Panasonic's OLEDs, fantastic. It boasts some of the best near-black light management we've seen on an OLED panel for a rich, natural looking image. And the sound gets an appreciable boost thanks to the inclusion of 'Blade' speakers. No, they're nothing to do with the Marvel character – they generate a wide and encompassing sound field to give Atmos content the space to breathe and they do so in convincing fashion.
Samsung Q90R
Marries the benefits of LED and OLED into one TV
Pros:
Groundbreaking contrast for an LCD TV
Groundbreaking viewing angles for an LCD TV
Fantastic HDR performance
Cons:
No Dolby Vision support
Some missing shadow detail in Standard mode
Motion could be handled better
The Q90R tops last year's Q9FN with a much-improved contrast performance. The introduction of Ultra Wide Viewing Angle technology closes the gap between LCD and OLED, allowing content to be seen from almost any angle without a reduction in colour or contrast.
It's a bright affair too, capable of greater brightness than OLED. Packing 2000 nits of peak brightness, it's a dynamic and intense picture with terrifically consistent black levels.
Philips OLED804
Outstanding OLED picture quality
Pros
Extremely sharp, detailed, vibrant pictures
Support for both HDR10+ and Dolby Vision
Great price for what's on offer
Cons
Colours flare out in Vivid mode
Potential for MPEG noise with dark streamed video
Sound is a little light on bass
With its OLED803 and OLED903 TVs, Philips made a big statement about its OLED ambitions. With the OLED804, it's arguably fulfilled them.
It's a stunning OLED from the Dutch-based company, with a price that puts it in the more affordable range for an OLED TV. Ambilight again adds an immersive aspect to TV watching, but it's the presence of both Dolby Vision and HDR10+ that makes the Philips such an attractive proposition, killing two HDR birds with one TV.

LG E9
An outstanding and (nearly) complete package
Pros
Terrific image quality
Comprehensive feature set webOS functionality
Very good audio performance
Low input lag
Cons
No HDR10+
Settings and modes can be a maze to navigate
There's not much difference between the C9 and E9 in terms of picture quality and features. Where you can draw a line, though, is with their design.
While the C9 is elegant, the E9 is minimalism personified, with its OLED-on-glass panel design. Its AI sound offers a big, room-filling presence, Dolby Vision content looks great in spite of OLED's limited brightness and the features are exhaustive and forward-looking with HDMI 2.1 connectivity included. This OLED offers great design, picture quality and features, all in one compelling package.
Panasonic TX-65GZ1000
An outstanding premium OLED screen
Pros
Catch-all HDR support – HDR10, HLG, Dolby Vision and HDR10+
Outstanding SDR and HDR performance
Intuitive smart platform
Cons
You'll want an external Dolby Atmos sound system
Bulkier than some OLED screens
Ugly remote control
In Panasonic's OLED line-up for 2019, the GZ1000 may just hit the sweet spot for performance and features.
The decision to include support Dolby Vision and HDR10+ dynamic metadata is one we can get behind, and overall image quality is outstanding whether it's SDR or HDR images. The smart system is intuitive, though some may call it rather basic. If you want a better audio performance, the GZ1000 would benefit from an external sound system. It is, nevertheless, an impressive effort from Panasonic.
Samsung Q80R
An impressive mid-range QLED
Pros
Bright, high-contrast images
Good off-axis performance
Quite full-bodied sound
Fine OS
Cons
No Dolby Vision
Relatively deep chassis
Some mild motion-handling traumas
2019 has been the year that Samsung has spread the wealth of its QLED options across more ranges. Sitting in the middle is the Q80R.
The QLEDs don't quite have the shapeliness of their OLED rivals, but they are well-built, robust looking TVs that have all the connections you're likely to need in the here and now. Colours are expressive, upscaling is impressive and the Ultra Wide Viewing Angle technology is effective. With low latency for gamers and an impressive smart interface, the Q80R ticks all the right boxes.
Panasonic TX-50GX800B
A mid-range 4K TV that won't break the bank
Pros
Cinematic picture performance
Multi HDR support – HDR10, HLG, HLG Photo, Dolby Vision and HDR10+
Classic good looks
Cons
Limited black level performance
Brightest HDR performance requires Dynamic image preset
Of all the TVs on this list, the GX800B could well be the biggest bargain to be had.
This is a mid-range 50-inch TV that can be had for well under £1000 and comes with Dolby Vision, HDR10+, Atmos compatibility, and is stocked with a simple, easy-to-use smart interface. The GX800B's polished pictures are a boon, though black levels could be better, and in terms of design it's an accomplished, sensible set that looks great in the centre of any room. A very affordable mid-range 4K TV.
Samsung Q950R
Sets new standards for 8K TVs
Pros
Stunning contrast, brightness and colour
Wide-angle viewing technology works brilliantly
Remarkable upscaling system
Cons
Slight backlight blooming with off-axis viewing
High price
Set-up requires some care
While the 4K market is still maturing, Samsung has looked to the future with its 8K TVs. Despite there being little-to-no 8K content out there, the Samsung QE85Q950R is still an impressive performer.
The Q950R sidesteps the lack of 8K by being an expert upscaler of 4K and even 1080p content. It's a very bright TV, with 2750 nits possible in Standard mode, making for an intense and spectacular image.
Outside of a lack of native 8K content and its imposing size, the QE82Q950R's £9000 price is another barrier. But 8K TV is getting cheaper and more impressive with each passing year.
Sony KD-85ZG9
A stunning next-generation TV
Pros
Sensational 8K HDR picture quality
Very good, immersive upscaling
Excellent video processing and backlight management
Cons
Super-expensive
Occasional limited backlight blooming issues
Voices can get lost in action movie audio mixes
For a while Samsung had the 8K market all to itself. Not any more, with Sony launching its first 8K effort in the ZG9.
And it's a sensational performer. If you have a wallet big enough for this TV, the Sony rewards the viewer with impressively bright, clear and detailed images. Colour management is excellent and the audio performance is better than Samsung's 8K models are capable of. It's a thrilling first effort from Sony.
Samsung Q85R
A stellar example of QLED tech
Pros
Scintillating HDR picture quality
Almost cable-free design
Powerful and slick smart TV system
Cons
No Dolby Vision support
Occasional backlight blooming
It isn't cheap
We've enjoyed what we've seen from Samsung's QLED range in 2019, and the Q85R is another great showcase of the format's skills.
Contrast is a great, getting close to what OLED is capable of. The implementation of Samsung's Ultra Wide screen tech also bothers OLED TVs on viewing angles more than previous LCD TVs (bar the Q90R).
With the brightness, sharpness and colour performance this TV is capable of, the Q85R makes an excellent case for choosing QLED over OLED.
Samsung Q70R
A cost-effective QLED
Pros
Great picture quality
Good HDR performance
Comprehensive smart platform
Incredibly low input lag
Cons
No Dolby Vision or Atmos support
Limited viewing angles
The Q70R falls towards the bottom rung of the QLED line-up and, as a result, the feature list is reduced.
There's no Wide Angle Viewing tech or One Connect box, but this is, after all, a more affordably priced QLED. It still has a direct backlight and local dimming panel, so black levels and contrast remain very good. It's not as bright as the top models, but HDR images still pop with a sense of vibrancy. If you're after a QLED panel but aren't willing to stump up a lot of cash, the Q70R warrants further consideration.
Hisense O8B
A competitively priced 4K OLED TV
Pros
Impressive picture quality
Great blacks and contrast
Simple and effective smart platform
Dolby Vision and Atmos
Competitively priced
Cons
Limited HDR brightness
No HDR10+ support
Hisense has made a name for itself in the UK by producing aggressively priced LCD TVs. Now it's trying to do the same thing with its first OLED in the O8B.
HDR performance is affected by the set's limited brightness, but picture quality is impressive, with fine black levels and a natural, accurate look. The VIDAA interface is a simple, responsive and effective affair, and the sound gets a boost in the form of Atmos compliance. For its first OLED, Hisense's O8B is a strong performer.
Panasonic TX-55FZ952B
A great all-round TV
Pros:
Gorgeous, accurate pictures

Powerful sound

Good smart interface

Good app support

Light-up remote
Cons:
Some of the menus could use a facelift
After the plasma TV industry died, Panasonic lost its way somewhat. It has now poured its plasma experience into OLED, and the results are so good that professional colourists in Hollywood use them to grade movies.
The Panasonic TX 55FZ952B OLED offers a natural picture, or closer to the one that filmmakers play with before release. Features include a dynamic Look-Up Table – a map that tells the TV where to put colours – which optimises the picture every 100 milliseconds. The result is more precise colour handling, especially in midtones and highlights for a great looking image.
Throw in the integrated soundbar, which offers a powerful audio performance, and the FZ952B is a fantastic performer.
LG OLED55C8PLA
Another gorgeous OLED set from LG
Pros:
Sharp and colourful picture

Excellent upscaling

WebOS still rocks

Low input lag
Cons:
Motion could be better

Better suited to darker rooms
The LG OLED55C8 is armed with the Alpha 9 processor, allowing for a brighter picture plus better sharpness, noise reduction and colour management.
Black levels are perfect and there's more detail to be found in the shadows, too. Brightness levels are high enough to make for a properly dynamic picture. Unless you're viewing in sunlight or a very bright room, it's hard to suggest that OLED isn't bright enough – LG has torpedoed that argument.
If that weren't impressive enough, the set's low latency makes it an excellent choice for gamers.
LG OLED55B8
LG's cheapest OLED and a fantastic performer for the price
Pros:
Great price for an OLED TV
Typically good OLED picture quality
Beautiful design
Cons:
Picture quality falls short of step-up LG 2018 OLED models
Not the brightest with HDR sources
Needs care with set-up
If you're looking to get into the OLED game without spending huge amounts, the OLED55B8 is your route in.
Bear in mind that this entry-level TV has a less powerful picture processor than the C8. But, in spite of that, this is an impressive TV. It comes with Dolby Vision and Atmos, and a picture performance that revels in deep blacks, rich contrast and gorgeously bold colours.
If you can't afford LG's C8, the B8 would be our go-to option. You can currently find one for significantly less than its original RRP.
Sony KD-65XF9005
A mid-range TV that produces a picture that should worry pricier TVs
Pros:
Excellent contrast for a mid-range TV
Impressive colours and sharpness
Class-leading motion processing
Cons:
Android TV is still a clumsy smart TV system
Occasional backlight blooming around bright objects
Limited viewing angles
Sony was the first to bring its 2018 stock to market. It started strong and, going into 2019, is still going. Curiously, rather than going big with its flagship model, Sony focused on its upper-mid-range model: the Sony XF90.
The XF90 a direct-lit model, which is a rare treat these days, with direct backlighting and local dimming far superior to the common edge-lit/zonal dimming configuration. If you want good contrast and find that those top OLED models are just out of your price range, the XF90 is well worth checking out.
Read the following range guides to find out more:
---
TV jargon explained
Full HD vs 4K/UHD
Most TVs are Full HD, which gives you a resolution of 1920 x 1080 pixels. These are gradually being overtaken by Ultra HD (commonly known as UHD or 4K), which gives you a resolution of 3840 x 2160.
That's four times the number of pixels, crammed into generally the same TV sizes. It means greater sharpness, detail and clarity.
There used to be a real lack of 4K content, but these days there is plenty to stream from Netflix and Amazon Video – and you can buy 4K Blu-rays. Read our guide: What is 4K TV and Ultra HD?
HDR TVs
HDR stands for high dynamic range. Essentially it promises a wider range of brightness, colour and contrast – because your eyes can perceive more information than TVs have traditionally been able to display.
There's not much content mastered in HDR yet, but there is plenty on the way – this is the next big thing in the world of TVs. Read our guide: What is HDR TV?
LCD/LED vs OLED vs QLED
Plasma TVs are no more, so most TVs are either LCD (often referred to as LED) or OLED.
LCD is the most common, though there's a big difference between the cheapest and most expensive LCD TVs due to the types of backlight, panel and processing technologies used.
OLED is a relatively new technology and it's expensive, but it's seen as a natural successor to plasma technology. Unlike LCD, OLED pixels produce their own light, so there's no need for backlighting or edge lighting. Contrast and rich colours are its strengths, although LCD screens are generally brighter. Read our guide: OLED vs LED LCD.
QLED is a tricky one. In the last few years QLED has been used to refer to a theoretical self-lighting technology, similar to OLED. But now Samsung is using the QLED name to refer to its latest Quantum Dot TVs. This is still LCD technology, albeit one with fancy crystals. Consider this a beefed-up version of LCD, rather than an entirely new category.
For more detail, take a look at our guide: What is QLED?
Google Chromecast Audio Deal


Pick up a Google Chromecast Audio (or two, or three…) for a discounted price before they're gone forever.
Related: Best TV deals
How we test TVs
Our crack team of TV reviewers use both the naked eye and specialist tools to check every set they test for contrast, black levels, maximum brightness and input lag, plus any hint of backlight bleed, blooming or anything else that might spoil your viewing enjoyment.
A variety of test footage is used to cover every type of scene, so we can assess a TV's strengths and weaknesses, as well as how it performs against the competition. Sound quality isn't forgotten, either – we give the built-in speakers a thorough listen to determine whether you'll need to invest in a soundbar or speaker system to beef things up.
Read our full guidelines on how we test TVs.