What are the best true-wireless earbuds for most people?
True-wireless earphones are one of the fastest growing segments of the market, and for good reason.
The earphones offer great, cable free listening and are an ideal companion for any commute or gym session. But with 2019 seeing manufacturers release a pair at a near frenzied pace, knowing which to get is a tricky task.
Gym goers will want to invest in a pair with clip, or wing tips to make sure the buds stay in place during heated workouts. Heavy sweaters will also want to make sure they have an IP certification rating. If you want to use them for your morning commute you'll want to invest in a set with rock solid a rock solid connection during dropouts and ANC (active noise cancellation).
If you're after a top end set that delivers great audio quality and ANC (active noise cancellation) then the Sony WF-1000XM3 are our current best pick. If you're after something less expensive, the Cambridge Audio Melomania 1 are great value.
Still confused? Well, we're here to help. The following list is a summary of our top picks, but you can scroll down to see the full review of each one.
Best sounding: Sony WF-1000XM3
Best for comfort: Cambridge Audio Melomania 1
Affordable ANC: Sony WF-1000X
Best looking: B&O BeoPlay E8 2.0
Great value: TicPods Free
Best design: Sennheiser Momentum True Wireless
Best connectivity: Apple AirPods (2019)
Scroll down to see our other picks of the best true-wireless earbuds 2019, or read our guide to the best noise cancelling headphones.
Best iPhone XR Deal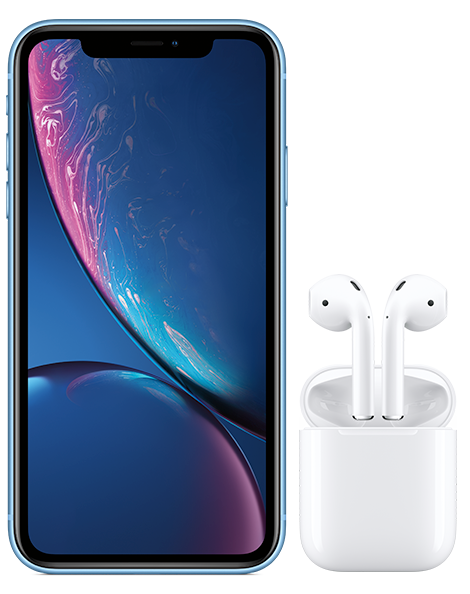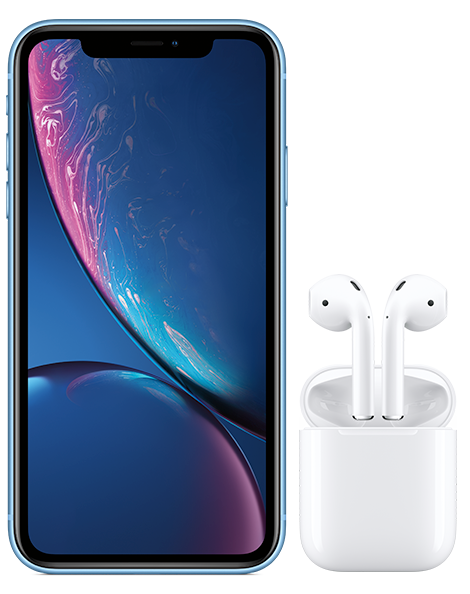 An incredible deal, get a healthy dose for your monthly allowance with plenty of room to binge. With no upfront costs, throw in a pair of AirPods for free and you're onto a winner.
---
Sony WF-1000XM3
The best-sounding wireless earbuds
Pros 
Great musical sound quality

Super noise cancellation

Snug, comfortable fit

Rock solid wireless connectivity

Great with all types of musi

c
Cons
Adaptive Sound Control can be intrusive
No aptX
Since the original Sony WF-1000X came out, competition has intensified in the wireless earbud market, but with the WF-1000XM3 Sony has reaffirmed its position as the top dog.
The WF-1000XM3 build and improve upon the original in a number of ways. Audio quality remains superbly musical, with the WFs able to rock and roll with any type of music you fling  at it. Noise-cancellation is even better, customisable on the fly through the accompanying Headphones app and wireless stability is rock solid.
While battery stamina is lesser than some close rivals, and the omission of aptX Bluetooth is a slight disappointment, in terms of features and sound quality this is as good as it gets.
Cambridge Audio Melomania 1
A strong first effort
Pros
Great battery life
Comfortable fit
Poised, energetic sound
Cons
Grey finish is a bit austere
Touch controls take some getting used to
Cambridge Audio's first pair of true wireless earbuds can be considered a resounding success – great sound and super-long battery life all at an affordable price.
They're not the most attractive pair of in-ears, the grey finish a bit on the bland side. But, battery life is excellent with nine hours in a single charge and 45 in total. And they're far less dear on the wallet than the WF-1000XM3 and Sennheiser Momentum True Wireless.
Pair that with an energetic sound with great integration across the frequency range and that puts them very much in the sweet spot for anyone after an affordable pair of true wireless earbuds.
Sony WF-1000X
Still great and even cheaper
Pros 
Excellent noise cancellation
Adaptive noise cancelling totally works
Comfortable, stable fit
Auto-connect/disconnect
Great sound
Cons
Charging case is a little chunky
Though we reviewed them back in 2017, the WF-1000X remain a great pair of wire-free earphones, with great wireless performance and excellent sound quality.
Sound is balanced and refined, with finesse and detail. They're feature-packed too, with active noise cancellation zapping plenty of ambient noise. Battery life has been surpassed by others and the charging case is a little large. Nonetheless, if you can't stump up the cash for the WF-1000XM3 but want the noise cancellation, these are worth a tipple.
B&O Beoplay E8 2.0
Great looks and sound
Pros
Great-looking design
Solid battery life and wireless charging support
Balanced sound
Solid connection
Cons:
The Beoplay E8 2.0 are the 2nd gen true-wireless earbuds from Bang and Olufsen, and while they don't rework the original's core offering, they make a few key improvements resulting in one of the best sounding sets available.
Improvements include tweaks to the already excellent audio quality, a Qi wireless charging case and better battery life. The downside is that they're expensive pricey and don't have the ANC, making them less of a slam dunk.
TicPods Free
Not a household name, but a great performer
Pros
Decent audio
Good battery life
Great value
Cons
Design is a little ostentatious
Touch controls are finicky
The TicPods Free' feature-set compares favourably to efforts from Sony and Apple. Apple Siri, Amazon Alexa and Google Assistant are all supported. Plus, the TicPods occupy the higher end of the battery life market, with a useful four-hour battery life.
Like the AirPods, the design risks looking ostentatious. The TicPods aren't helped by finicky touch controls that don't always respond.
Audio quality, however, is a step up over similarly priced efforts. Treble reproduction is good, as is tonal balance, and decent rhythmic control means it can keep up with toe-tapping beats. Bass could be better, but overall the TicPods offer a nicely precise sound.
Sennheiser Momentum True Wireless
Technically accomplished earbuds
Pros
Good spatial imaging
Rich sound Good core
Bluetooth performance
Cons
Some inter-earpiece blips
The price is high
Sennheiser has an excellent pedigree in the sound department and the Momentum True Wireless are another great example of it.
They sound great, better than most of its rivals in this class, and Bluetooth 5 performance is generally solid. With ambient sound monitoring, listeners can hear what's around them and the design is slickly done.
But, they're expensive and battery life, both in the earbuds and charging case, are average and they're not the most intuitive pair to use either, with all the various LED indicators necessitating a pop back to the manual to understand what they mean. Good, but could have been even better.
Apple AirPods (2019)
Great wireless connectivity
Pros
Great battery life and charging case

Wireless charging a nice addition

Fantastic connection
Cons
Doesn't address problems with the first-gen product
Wireless charging case costs extra
Fit might be dodgy for some
Apple hasn't strayed far from the tree with its latest pair of true wireless earbuds. The AirPods (2019) are a case of small upgrades.
They're far from the best-sounding pair on this list, with weak and messy bass; the design contributing to a lack of a good seal. However, like the original pair, they have some great benefits.
Battery is very good at five hours before it needs a charge, with 24 hours in total. The wireless charging case is a neat addition and the connectivity is arguably the best of any earbud on this list.
Flawed, but Apple owners won't mind one bit.
Apple AirPods Deal
Get the latest generation of AirPods equipped with the fantastic wireless charging case and reap the benefits of up to 24-hours of playback time in just one charge.
---
How to choose the best for you
When buying true wireless earbuds you need to consider what exactly you want them for.
If you're after something you can use on the morning commute, you'll want to avoid shelling out for a pair with ANC, as using them when crossing roads can be fairly dangerous.
If you're after a set for the gym, then you'll want to look for a pair with a decent selection of tips and water/sweat-proofing.
Then finally you have to think about price. After all, there's no point spending oodles of cash on a set with a heart-rate monitor or getting a top-end set with ANC if you're just a casual listener looking to enjoy the benefits of wire-free headphones.
After all that, you should ask, 'do I really need a true wireless set?' After all, as the tech is fairly new, every pair comes with a fair mark-up on price. If you don't 100% need a completely cable free set you could be better off checking out a over-ear wireless set.
You can check out our selection of the best in our guide to the best wireless headphones.
How we test true wireless earbuds
We use every set of true wireless earbuds for at least a week before scoring. While testing we use them in a variety of different environments as well as quiet lab conditions to ensure we check how they work in the real world, not just a lab environment. They're also tested using a variety of music genres.
Also see our guide to the best headphones of all types.