What are the best true-wireless earbuds for most people?
True-wireless earphones are one of the fastest growing segments of the market, and for good reason.
The earphones offer great, cable free listening and are an ideal companion for any commute or gym session. But with every company under the sun releasing them at a near frenzied pace, knowing which to get is a tricky task. This month alone we've seen Samsung launch its new Galaxy Buds, Apple unveil its new AirPods 2 and fresh rumblings hit the cyber highways hinting that Beats AirPods are on the way.
While the choice is great, it's made knowing which set is best for you a little tricky. Gym goers will want to invest in a pair with clip, or wing tips to make sure the buds stay in place during heated workouts. Heavy sweaters will also want to make sure they have an IP certification rating.
If you want to use them for your morning commute you'll want to invest in a set with rock solid a rock solid connection during dropouts and ANC (active noise cancellation).
Still confused? Well fear not, we're here to help. The following list is a summary of our top picks, but you can scroll down to see the full review of each one.
Best sounding: Sony WF-1000X
Best value: TicPods Free
Best for Apple: Apple AirPods
Best on a budget: Motorola Stream
Best budget for Apple: Amps Air 2.0
Best premium: B&O Beoplay E8 2.0
Best for sports: Jaybird Run
If you're after a top end set that delivers great audio quality and ANC (active noise cancellation) then the Sony WF-1000X are our current best pick. If you're on a budget then the TicoPods Free set are the best value wireless earbuds around at the moment.
Scroll down to see our other picks of the best true-wireless earbuds 2019 or read our guide to the best noise cancelling headphones.
Best iPhone XR Deal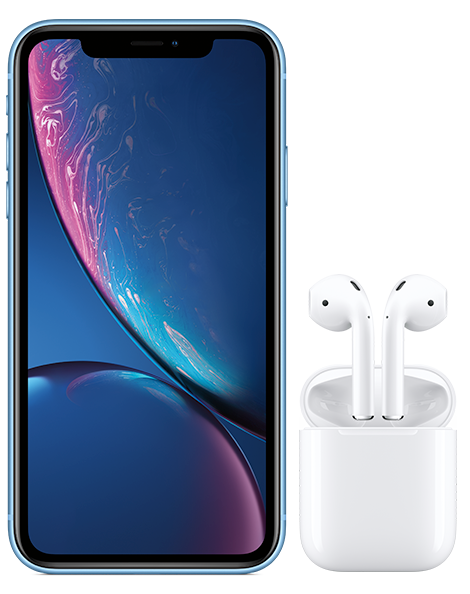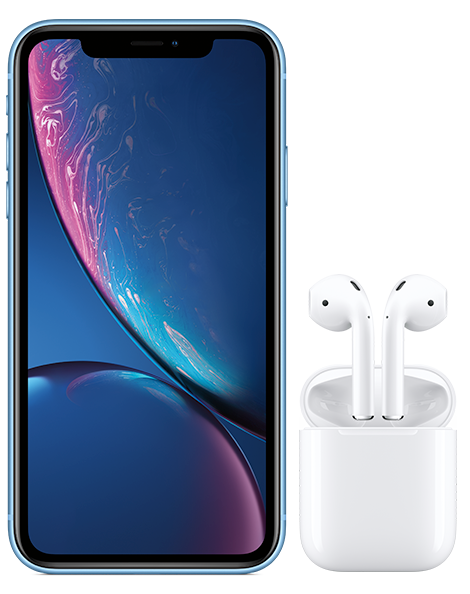 An incredible deal, get a healthy dose for your monthly allowance with plenty of room to binge. With no upfront costs, throw in a pair of AirPods for free and you're onto a winner.
---
1. Sony WF-1000X
The best-sounding wireless earbuds so far
Pros: 
Excellent noise cancellation
Adaptive noise cancelling totally works
Comfortable, stable fit
Auto-connect/disconnect
Great sound
Cons:
Charging case is a little chunky
The first few waves of true wireless earphones were hard to recommend without mentioning several caveats. Then Sony entered the fray with the Sony WF-1000X.
Though we reviewed them back in 2017, they still remain our favourite wire-free earphones today. They combine great wireless performance with excellent sound quality, something many other units in this class can't deliver.
Sound is balanced and refined, with finesse and detail. The signature can also be customised, although we're happy with Sony's default tasteful tuning. They're feature-packed too, the highlight being active noise cancellation, which zaps plenty of ambient noise.
The level of cancellation can be customised, and there's even a mode that automatically alters the level to suit what you're doing.
Battery life is an average three hours, which perhaps isn't a surprise given the use of ANC. The case is a little large, too, but it does have the juice for two extra charges. That gives you nine hours of use away from a charger.
2. TicPods Free
Not a household name, but a great performer
Pros:
Decent audio
Good battery life
Great value
Cons:
Design is a little ostentatious
Touch controls are finicky
While it's not a household name, Mobvoi ought to gain more recognition in light of its impressive TicPods Free.
The TicPods' feature-set compares favourably to efforts from Sony and Apple. Apple's Siri, Amazon's Alexa and Google's Assistant are all supported. Plus, the TicPods occupy the higher end of the battery life market, with a useful four-hour battery life.
Like the AirPods, the design risks looking ostentatious. The TicPods aren't helped by finicky touch controls that don't always respond.
Audio quality, however, is a step up over similarly priced efforts. Treble reproduction is good, as is tonal balance, and decent rhythmic control means it can keep up with toe-tapping beats. Bass could be better, but overall the TicPods offer a nicely precise sound.
3. Apple AirPods
Great battery life and the best option for Apple users
Pros:
Strong Bluetooth connection

 

Great battery life

 

W1 chip is the future of wireless headphones
Cons:
Sound quality not much better than average

 

Don't fit in all ear types

 

Design isn't for everyone
Even though the AirPods 2 incoming, the existing generation are still a great choice for Apple fans. You can't mistake a pair of the Apple AirPods. They hang down from your ears like pieces of gadget jewellery. Though we still think they look a bit odd.
They're far from the best-sounding earphones either, with audio quality similar to the Apple EarPods. There's a good amount of bass, but detail and clarity are unremarkable.
However, there have some great benefits. Lasting five hours between charges, the AirPods are about the longest-lasting true wireless earphones available. Their battery case, which has enough juice for four recharges, is tiny – and just 15 minutes of charging gets you another three hours of use.
These earphones feature the W1 wireless chip, which lets them communicate directly with iOS devices to make pairing even easier. It also provides excellent wireless reliability, matching the very best.
For their flaws, the AirPods are easy to get on with in most respects.
Apple AirPods Deal
Get the latest generation of AirPods equipped with the fantastic wireless charging case and reap the benefits of up to 24-hours of playback time in just one charge.
4. Motorola Stream
Good connectivity, decent audio and cheap
Pros:
Subtle design and good fit
Charging case
Solid connection
Water-resistance
On-board controls
Cons:
Fully charged buds last only two hours
Minor hiss audible in quiet music
The Motorola Stream are among the best affordable true wireless earphones.
These put in a solid performance, with a sound that's nicely balanced and doesn't leave you with the feeling that you've traded away fidelity just to get rid of the wires. Bluetooth strength is great, too, with virtually no blips or interference to mar the experience.
Other neat extras you don't often get in an 'entry-level' true wireless pair include a voice prompt to notify you of battery levels and controls on the earpieces. The Stream are also water-resistant to the IP54 standard. Good enough for sweat but avoid dipping them in water.
The sound can be come across as slightly hissy at times. Another drawback is the poor battery. Two hours between charges will test the patience of many, although the battery case provides two full recharges before needing to be plugged in.
5. Amps Air 2.0
An cheaper alternative to the AirPods
Pros:
Cheaper than rivals
Listenable sound quality
Robust build quality
Cons:
Seal not stable enough for some exercises
Could do with more tip options
As the model name implies, these are second version of the Amps Air earbuds. They look identical to the original, but Sol Republic has tinkered with the design.
They now have Bluetooth 5.0, which radically improves connection speeds. There's also an upgraded mic and the IPX4 rating that toughens up their water resistant qualities.
Otherwise they remain the same in other respects. The same connections (no USB-C), with charging times around the 2.5 to 3 hour mark. The best aspect of the Amps Air 2.0 is the sound. Tonal balance has been improved, as has dynamism and detail and that makes for a competitive performer.
6. B&O Beoplay E8 2.0
Great looking and great sounding in-ears
Pros:
Great-looking design
Solid battery life and wireless charging support
Balanced sound
Solid connection
Cons:
The Beoplay E8 2.0 are the second generation true-wireless earbuds from iconic audio brand Bang and Olufsen. They don't rework the original E8's core offering but make a few key improvements that make them one of the best sounding sets currently available.
Key improvements include minor tweaks to help improve their already excellent audio quality, a new charge case with USB and Qi Wireless charging and an improved battery life. These add up to make the Beoplay E8 2.0 a seriously compelling package. The only downside is that they're super pricey, retailing for £300 and don't have the ANC (active noise cancellation) tech seen on their arch rivals, the Sony Sony WF-1000X.
7. Jaybird Run
Not quite perfect, but they sound great
Pros:
Comfortable and secure fit
Good sound quality
Quick-charging and respectable battery life
Solid hands-free quality
Cons:
No Comply foam tips
Limited media controls
The Jaybird Run are sporty earphones and use little silicone hooks to ensure they stay put. They're sweat-resistant too.
Sound quality is decent, with powerful bass that can lean towards boomy, the app lets you customise the audio to your tastes.
You'll get a solid four hours of use between charges, and the battery case is good for around two further charges. Controls on the earpieces are limited, just the one on each side, but you can customise its function.
Wireless stability is decent, although you'll have to put up with the occasional phasing in/out between the earpieces.
How to choose the best for you
When buying true wireless earbuds you need to consider what exactly you want them for.
If you're after something you can use on the morning commute, you'll want to avoid shelling out for a pair with ANC, as using them when crossing roads can be fairly dangerous.
If you're after a set for the gym, then you'll want to look for a pair with a decent selection of tips and water/sweat-proofing.
Then finally you have to think about price. After all, there's no point spending oodles of cash on a set with a heart-rate monitor or getting a top-end set with ANC if you're just a casual listener looking to enjoy the benefits of wire-free headphones.
After all that, you should ask, 'do I really need a true wireless set?' After all, as the tech is fairly new, every pair comes with a fair mark-up on price. If you don't 100% need a completely cable free set you could be better off checking out a over-ear wireless set.
You can check out our selection of the best in our guide to the best wireless headphones.
How we test true wireless earbuds
We use every set of true wireless earbuds for at least a week before scoring. While testing we use them in a variety of different environments as well as quiet lab conditions to ensure we check how they work in the real world, not just a lab environment. They're also tested using a variety of music genres.
Also see our guide to the best headphones of all types.