What's the best 4K TV?
On the hunt for a new TV for 2019? Not only is there a wealth of great TVs on the market, there are new TVs fast incoming with Samsung's QE65Q90R an early highlight. Scroll down to see our pick of the best 4K TVs we've reviewed.
While Samsung's 75-inch MicroLED TV is out of reach for many, but LG's new 2019 OLED range, Panasonic's GZ2000 OLED, Philips' Ambilight TVs and Sony's 4K TV OLEDs are all on the way, so if you can afford the more expensive TVs, it may be worth waiting before parting with your hard earned cash.
We've summarised our 4K TV picks below but you can read more, or click through to the full, comprehensive review, at the relevant links below.
Or read up on some more Best TVs, which includes older (but still excellent) models.
Best overall 4K TV: Samsung QE65Q90R
Best for picture and value: LG OLED55C8PLA
Best all rounder: Panasonic TX-55FZ952B
Best sound: Philips 55OLED+903
Best for OLED: Sony KD-55AF9
Best 2018 model: Samsung QE65Q9FN
Best for sports and movies: Sony KD-55XF9005
LG Smart 4K HDR OLED TV Deal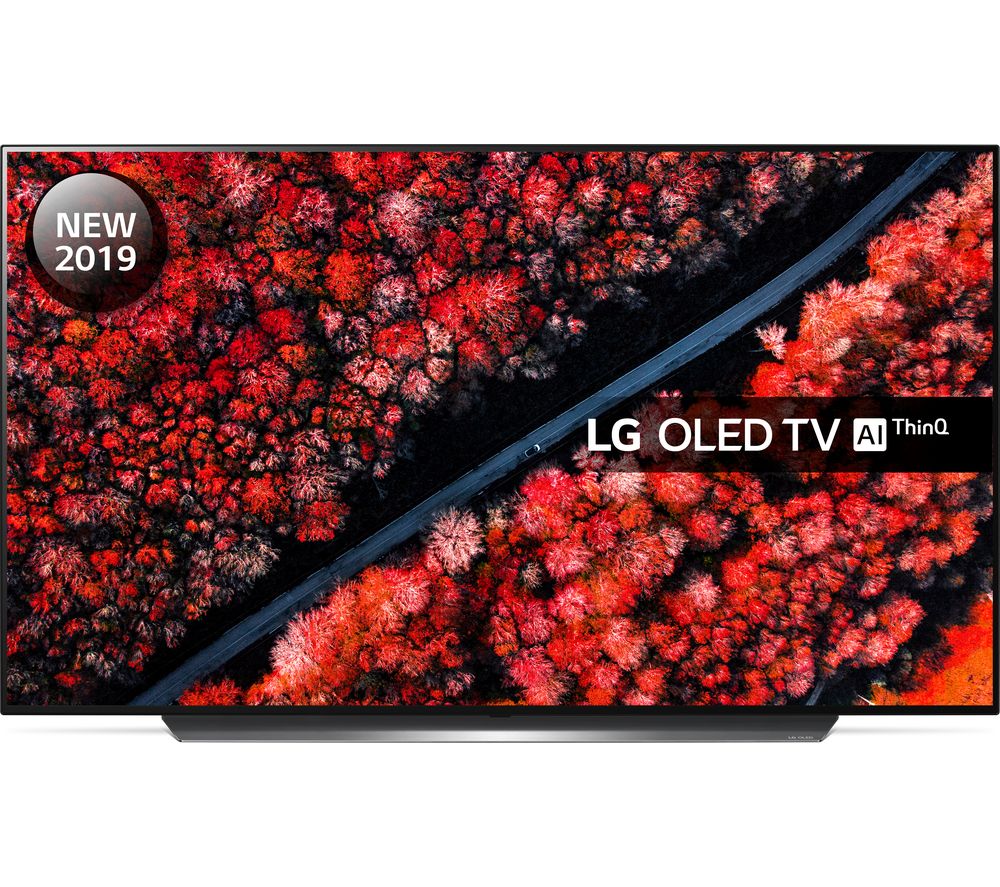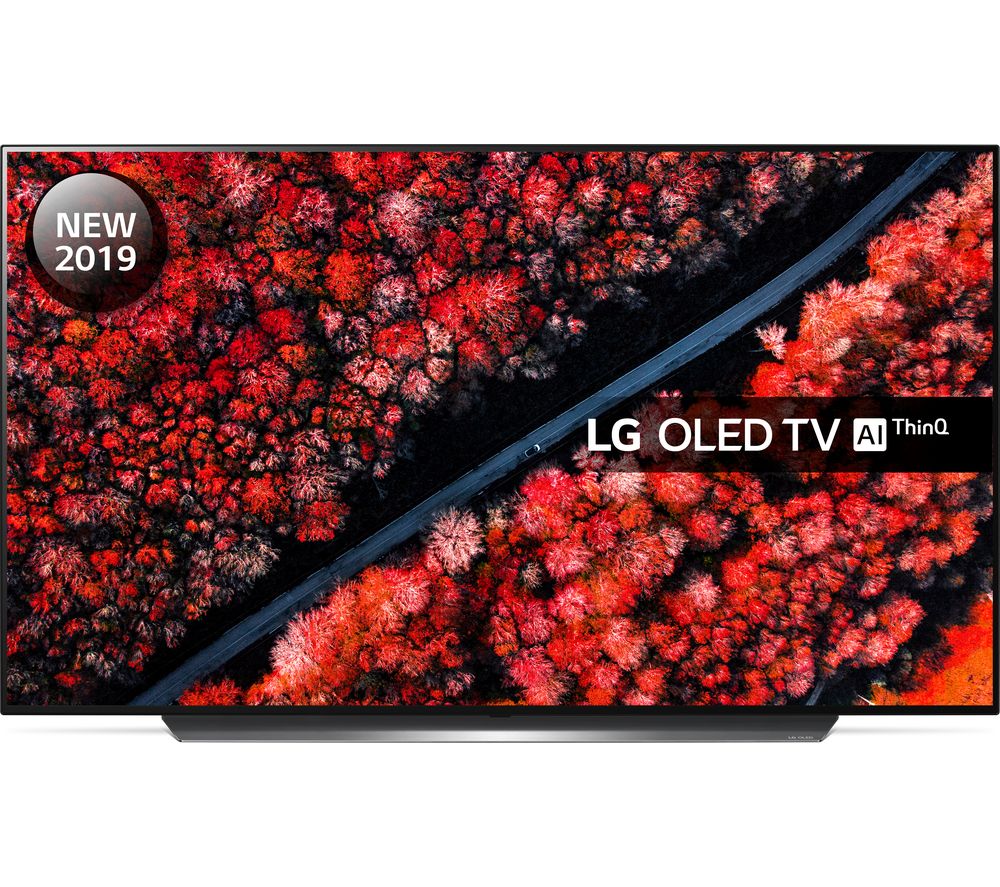 Get your hands on the latest feature-packed TV for a premium viewing experience. With AI Smart technology and an unbeatable picture, get a cinematic picture from the comfort of your home.

1. Samsung QE65Q90R
A stellar TV that sets a mighty high bar for the rest of 2019
Pros:
Groundbreaking contrast for an LCD TV
Groundbreaking viewing angles for an LCD TV
Fantastic HDR performance
Cons:
No Dolby Vision support
Some missing shadow detail in Standard mode
Motion could be handled better
The 2019 TVs are beginning to emerge, Samsung is first out the gate. With the QE65Q90R 4K QLED TV, it's set a high bar for those who follow.
The Q90R gets closer to any other LED set before it to merging the qualities of LED and OLED together. It's full of features, whether it's the reduced latency of Auto Game Mode, to the excellent upscaling of non-4K content or the implementation of Bixby voice recognition and the Universal Guide for better usability.
There's no Dolby Vision HDR, which is a disappointment for those looking for compatibility with their 4K libraries. Otherwise, the Q90R produces a bright, punchy and intense performance.
The QE65Q90R is huge leap for LCD and a showcase for some of the most spectacular HDR pictures we've seen yet.
2. LG OLED55C8PLA
Gorgeous picture quality and great value for money
Pros:
Sharp and colourful picture
Excellent upscaling
WebOS still rocks
Low input lag
Cons:
Motion could be better
Better suited to darker rooms
The LG OLED55C8PLA is simply a stunning TV. It's hard not to marvel at the picture quality. If you buy this TV right now, you won't be disappointed.
The 2018 C8 is brighter, more detailed and more impactful than the 2017 LG B7. The LG C8 enjoys pixel-level luminance, which means remarkable lighting precision. The panel tech has remained mostly the same, with the emphasis on the new Alpha 9 processor. This tactic essentially gets the most out of the panel, with a brighter HDR performance than before, and less noise in the blacks too. It's not as bright as Samsung's rival Q9FN QLED, but this is one of the brighter OLEDs available.
3. Panasonic TX-55FZ952B
Panasonic's flagship 4K OLED TV is an excellent set
Pros:
Gorgeous, accurate pictures

Powerful sound

Good smart interface

Good app support

Light-up remote
Cons:
Some of the menus could use a facelift
After the Plasma TV market fell away, Panasonic poured its plasma experience into OLED. The results are so good that even professional colourists in Hollywood use them to grade movies. The Panasonic TX-55FZ952B  OLED is one of those TVs.
You'll struggle to find an OLED from 2018 with a more natural picture, or one closer to what filmmakers see before release. One of the TV's features is a dynamic Look-Up Table – a map that tells the TV where to put colours – which optimises the picture every 100 milliseconds. The result is more precise colour handling, especially in midtones and highlights, which are areas OLED TVs have traditionally struggled in.
Add into the mix a great audio performance and this TV offers plenty of value.
4. Philips 55OLED+903
One of the brightest OLED sets available and a great sounding TV
Pros:
Stunningly bright, colourful pictures for an OLED TV
Exceptionally sharp 4K and upscaled HD pictures
Superb sound quality
Cons:
Occasional picture noise in richly coloured areas
The soundbar essentially costs £500
Occasional skin tone issues
The 55OLED+903 is Philip's flagship 55in TV and features brand's most powerful video processing engine and a built-in soundbar designed in collaboration with Bowers & Wilkins.
There's HDR10, HDR10+ and HLG but no Dolby Vision. And of Philips' own Ambilight technology. Ambilight's immersive qualities sets it apart from other TVs and its with the 55OLED+903 is particularly memorable.
The 55OLED+903 delivers a stunning image that's more intense and brighter than even the LG can muster. Colours are vibrant, but retain a sense of balance and naturalism, with a sound that's far more powerful and dynamic than you'd expect from such a thin screen.
5. Sony KD-55AF9
A nigh on flawless 4K OLED performer
Pros:
Superlative image quality
Above average audio performance
Premium design and finish
Cons:
Prepare to pay a high price
Sony's first step into 4K OLED with the A1 was stunning. The 55AF9 continues in the same vein. The design is still gorgeous, and that innovative sound system which shakes the screen, is still present. It's still weird, but it works.
Then there's the picture. It is absolutely sensational, building on top of OLED's inherent strengths in deep blacks and punchy contrast. Sony has added superior processing that improves motion handling and colour reproduction. Sony claims that A1 also uses the latest OLED tech, and can get to a peak brightness of around 900 nits. Excellent if you want bright and punchy HDR images.
6. Samsung QE65Q9FN
A 2018 TV but still an impressive effort
Pros:
Gorgeous brightness and colours
Impressively deep blacks
Full-array local dimming
Lovely finish
Cons:
Not OLED levels of shadow detail
The Samsung QE65Q9FN is the most impressive LCD TV we've seen in some time. It's a hugely versatile performer, with a properly impactful high dynamic range, plus the freedom to view it with as few or as many lights on as you want.
It marks something of a comeback after a flawed 2017 for Samsung. The biggest change is the use of a direct backlight with a full-array local dimming system, which means better lighting control than last year.
As well as that, it offers black levels almost as good as rival OLED TVs, combined with unprecedented levels of brightness and colour volume.
7. Sony KD-55XF9005
For sports and movies, this TV hits the mark
Pros:
Full array direct LED backlight

Dynamic HDR performance

Netflix, Amazon and YouTube in 4K
Cons:
Disjointed Android/YouView user experience

High input lag
The Sony 55XF9005 is excellent mid-range option. You get the the vivacity of HDR and the expertise of Sony's image processing, but not the unevenness of edge-lit LCD screens. There's a smoothness to the XF90's FALD (Full Array Local Dimming) imagery that's really captivating.
It's not on got the same level of lighting precision as Sony's legendary ZD9 series, but it does a good job delivering contrast and brightness.
The only real caveat is input lag – if you're a serious gamer looking for a fast HDR-capable UHD display, it's best to look elsewhere.
---
What is a 4K TV?
4K TVs have four times as many pixels as Full HD TVs. When you have that much more information in the same screen sizes, your picture ends up much sharper and clearer, and you can really appreciate all the extra definition and detail.
Many say 4K TVs can almost appear as if they're in 3D, thanks to the amount of depth an image can offer. Some refer to 4K TVs as UHD (Ultra HD), but for TV-buying purposes, they are just different ways of naming the same thing.
The best LCD 4K TV that we tested was the Samsung QE65Q9FN, which combined the brightness and colour of QLED with the deep blacks of OLED. It was one of the most impressive TVs we've reviewed in years. But then came the LG OLED55C8, which shows OLED TVs can do brightness too – and offers better lighting precision.
If you're on a tighter budget there's LG's OLED55B8PLA, which is the cheapest OLED 4K set we've tested and it delivers a stunning performance.
Related: Best deals for TVs • Smart TVs explained
How we test 4K TVs
Our crack team of 4K TV reviewers use both their naked eye and specialist tools to check every set they test for contrast, black level, maximum brightness and input lag, plus any hint of backlight bleed, blooming or anything else that might spoil your viewing enjoyment.
A variety of test footage is used to cover every type of scene, so we can assess a 4K TV's strengths and weaknesses, as well as how it performs against the competition.
Sound quality isn't forgotten, either – we give the built-in speakers a thorough listen to determine whether you'll need to invest in a soundbar or speaker system to beef things up.
Read more here about how we test TVs.