What's the best 4K TV?
On the hunt for a new TV for 2019? There's a wealth of impressive TVs on the market from each manufacturer. Whether it's Hisense, LG, Panasonic, Philips, Samsung and Sony, there are plenty of excellent sets to choose from.  Head down to see our pick of the best 4K TVs we've reviewed in 2019
So far this year we've been very impressed by what we've seen. LG's 2019 OLED range has carried on its good form from 2018, Panasonic's OLEDs have stepped it up yet again with the majority supporting Dolby Vision and HDR10+.
Philips' has adopted the same HDR policy with a good swathe of its Ambilight TVs, with the OLED+934 and OLED+984 yet to come. We ought not to forget about Sony, with its flagship Ag9 OLED breaking onto this list, along with Hisense's first ever OLED in the O8B which is the most affordable set on this list.
We've summarised our 4K TV picks below but you can read more, or click through to the full, comprehensive review, at the relevant links below.
Related: Best TV deals
LG Smart 4K HDR OLED TV Deal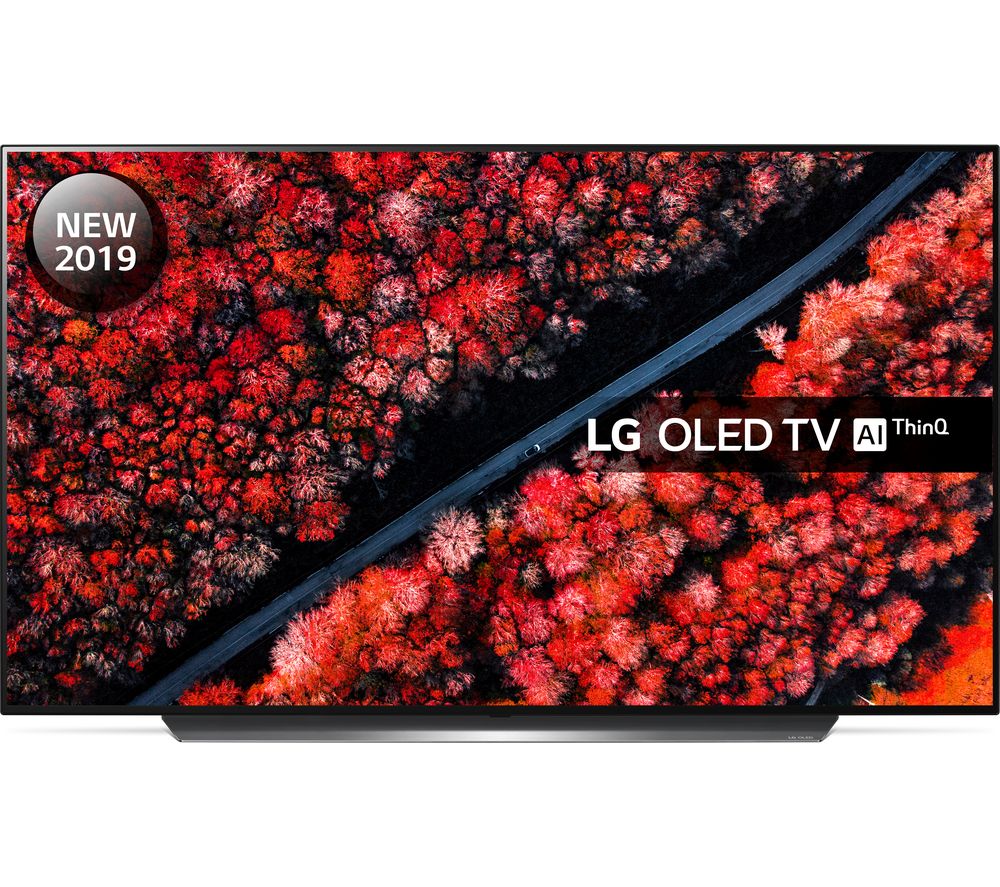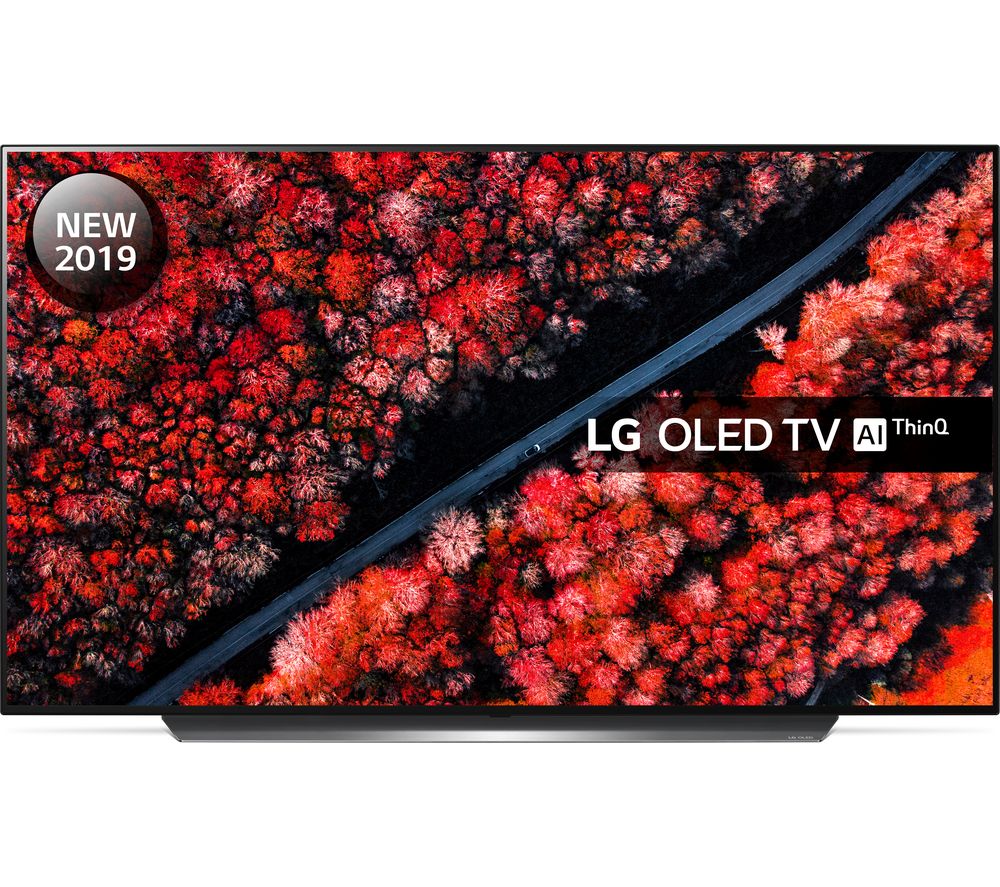 Get your hands on the latest feature-packed TV for a premium viewing experience. With AI Smart technology and an unbeatable picture, get a cinematic picture from the comfort of your home.
LG C9
One of the smartest OLEDs money can buy
Pros
Impressive image accuracy
Amazing blacks and contrast
AI-enhanced smart platform
Dolby Vision and Atmos
Incredibly low input lag
Cons
Limited HDR brightness
No HDR10+ support
LG's 2019 OLED range has lived up to expectations and then some, with both the C9 and E9 making this list of best 4K TVs.
There's not much difference between either set, with both delivering AI-enhanced picture and sound, as well as a comprehensive and intuitive smart platform. The C9's design is not as grand as the E9, but that's the only significant difference between them. The only disappointing aspect is the C9's lack of HDR10+.
Even with that omission, with its support for HDMI 2.1 and WiSA (Wireless Speaker and Audio) technology, the C9 is future-proofed for years to come.
Panasonic TX-55GZ1500
Fantastic picture quality in almost every way
Pros
Beautifully refined and detailed picture quality
Strong sound from the Blade speaker
Easy-to-use smart system
Cons
Slight banding in HDR colour blends
Occasional motion stutter
Smart system is less sophisticated than some rivals
After its Plasma range went the way of the Dodo, Panasonic licked its wounds and has come back even stronger with its impressive OLED sets.
The GZ1500 is not even the top range effort, but features excellent near-black light management, which helps to produce a rich, natural looking image. And even though it's a flatscreen set, attention has been paid to the sound quality with the inclusion of 'Blade' speakers that reduce the need for an external soundbar.
Both the 55-and 65-inch are exclusive to John Lewis stores.

Samsung QE65Q90R
A superlative TV
Pros
Groundbreaking contrast for an LCD TV
Groundbreaking viewing angles for an LCD TV
Fantastic HDR performance
Cons
No Dolby Vision support
Some missing shadow detail in Standard mode
Motion could be handled better
The Q90R gets closer than any LED set before it to meshing the characteristics of LED and OLED. It's jam-packed full of features, with Auto Game Mode, excellent upscaling abilities and wide viewing angle tech for an increased range of viewing positions.
Samsung's QLEDs don't support Dolby Vision, but otherwise, the Q90R produces a bright, punchy and intense performance.
The QE65Q90R is a showcase for some of the most spectacular HDR pictures we've seen yet.
Philips OLED804
Outstanding OLED picture quality
Pros
Extremely sharp, detailed, vibrant pictures
Support for both HDR10+ and Dolby Vision
Great price for what's on offer
Cons
Colours flare out in Vivid mode
Potential for MPEG noise with dark streamed video
Sound is a little light on bass
Ticking a number of boxes and hitting a relatively low price for a new OLED, the OLED804 is a 4K TV to keep an eye on.
Replacing last year's OLED+803 range, the OLED804 has a more powerful, 3rd-gen, two-chip version of the P5 picture processor, a great-looking design that melts into the room and an enjoyable 2.1 sound system.
Dolby Vision and HDR10+ are supported and the Philips looks great in either format, supplying a refined, but still richly colourful image (especially in Vivid mode).

LG E9
An outstanding OLED package
Pros
Terrific image quality
Comprehensive feature set webOS functionality
Very good audio performance
Low input lag
Cons
No HDR10+
Settings and modes can be a maze to navigate
Like the C9, the E9 is another terrific OLED TV from LG. It comes stacked with features – although the omission of HDR10+ means it's not complete.
Otherwise it has almost everything you could want from a modern day TV, with voice assistants, excellent gaming performance as well as the rich, colourful HDR images with deep blacks we've come to expect from OLEDs. A special mention for the sound quality, which is surprisingly hefty.
Sony KD-65AG9
A fantastic flagship OLED from Sony
Pros
Bright, effective HDR
Best in class HD SDR upscaling
Excellent audio
Cons
No HDR10+ support
No Freeview Play
Sony's flagship OLED for 2019 is a stylish effort from the Japanese manufacturer, and is arguably Sony's best OLED yet.
Like LG, the AG9 isn't ostentatious when it comes to design adopting a "less is more" approach. The TV supports Android TV OS and the latest version is better than previous ones, but there's no Freeview Play which disappoint some.
The AG9 puts in an impressive picture performance with bright HDR, and excellent – as usual from Sony – motion processing and upscaling of HD SDR images. The Surface Audio+, which shakes the screen to produce sound, is an impressive feat of technology too.
Hisense H55O8BUK
A very affordable OLED TV
Pros
Impressive picture quality
Great blacks and contrast
Simple but effective smart platform
Dolby Vision and Atmos
Competitively priced
Cons
Limited HDR brightness
No HDR10+ support
Hisense's first OLED– the H55O8BUK – is a fine, affordable effort.
Like other OLED models, it takes advantage of is credit-card thin screen for an ultra-slim and attractive look. The VIDAA U smart platform is relatively simple, but features catch-up and on-demand services you're likely use.
It lacks the AI enhancements and voice assistants more expensive sets have, but delivers where it counts with a punchy 4K HDR performance. If you don't want to break the bank for an OLED TV, the O8B meets those expectations.
---
What is a 4K TV?
4K TVs have four times as many pixels as Full HD TVs. When you have that much more information in the same screen sizes, your picture ends up much sharper and clearer, and you can really appreciate all the extra definition and detail.
Many say 4K TVs can almost appear as if they're in 3D, thanks to the amount of depth an image can offer. Some refer to 4K TVs as UHD (Ultra HD), but for TV-buying purposes, they are just different ways of naming the same thing.
The best LCD 4K TV that we've tested this year is the Samsung Q90R, which combined the brightness and colour of QLED with the deep blacks of OLED. But the LG OLED55C9 puts in a great overall package, with useful smarts and great picture quality.
If you're on a tighter budget there's Hisense's O8B, which is the cheapest OLED 4K set we've tested in 2019 and puts in a credible 4K performance.
Related: Smart TVs explained
How we test 4K TVs
Our crack team of 4K TV reviewers use both their naked eye and specialist tools to check every set they test for contrast, black level, maximum brightness and input lag, plus any hint of backlight bleed, blooming or anything else that might spoil your viewing enjoyment.
A variety of test footage is used to cover every type of scene, so we can assess a 4K TV's strengths and weaknesses, as well as how it performs against the competition.
Sound quality isn't forgotten, either – we give the built-in speakers a thorough listen to determine whether you'll need to invest in a soundbar or speaker system to beef things up.
Read more here about how we test TVs.