What are the best cheap TVs?
Best cheap TVs 2020: Thanks to stellar work from the likes of Samsung, Philips, Panasonic, Hisense, LG and Sony, buying a cheap TV doesn't mean putting up with a miserly set that'll have you nodding your head in disappointment whenever you power it up.
Though key technologies, like OLED and HDMI 2.1, are yet to find their way to the sub-£500 market, there are plenty of great tellies to choose from that offer solid picture quality, robust features and decent HDR support.
If you're not an avid cinephile, or a gamer looking to pick up a next gen console in the PS5 or Xbox Series X, it's more than possible to pick up a telly that'll meet your needs for years to come and doesn't break the bank.
Whether it's a new big screen set for your student digs, or a 43-inch telly for your spare room, there are still plenty of dire-affordable TVs that you'll want to avoid.
Here to help you make the right purchase decision we created this guide detailing the best affordable and best value TVs we've reviewed that are still on sale. Scroll down to see our picks of the best affordable TV across every price point and size.
Here is a list of the best cheap TVs and best value sets we've tested. For more details, scroll down for brief summary:
Best cheap TV: Panasonic TX-50GX800B
Best cheap mid-range TV: Panasonic TX-58HX800B
Best cheap TV gaming : Samsung UE43RU7020
Best featured cheap TV: Samsung UE50TU8500
Best cheap smart TV: Hisense Roku TV B7120
Best value cheap TV: Panasonic TX-50GX700B
Best cheap TV 55-inch: Samsung QE55Q85R
Best cheap TV Android : Sony KD-65XF9005
Best cheap TV QLED: Samsung QE49Q60R
Best cheap Dolby Vision TV: Toshiba 58U2963DB
Best cheap big screen TV: Hisense U8B
We continually check thousands of prices to show you the best deals. If you buy a product through our site we will earn a small commission from the retailer – a sort of automated referral fee – but our reviewers are always kept separate from this process. You can read more about how we make money in our Ethics Policy.
50% off Now TV Smart Stick and Sky Sports Bundle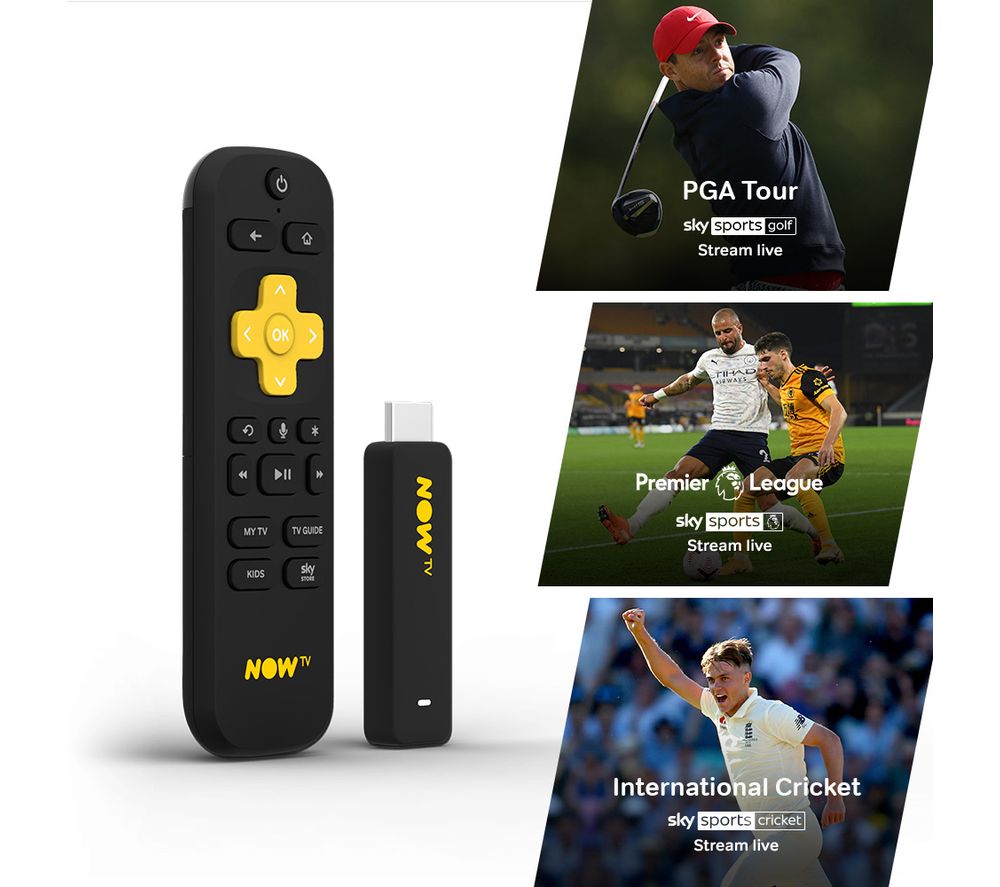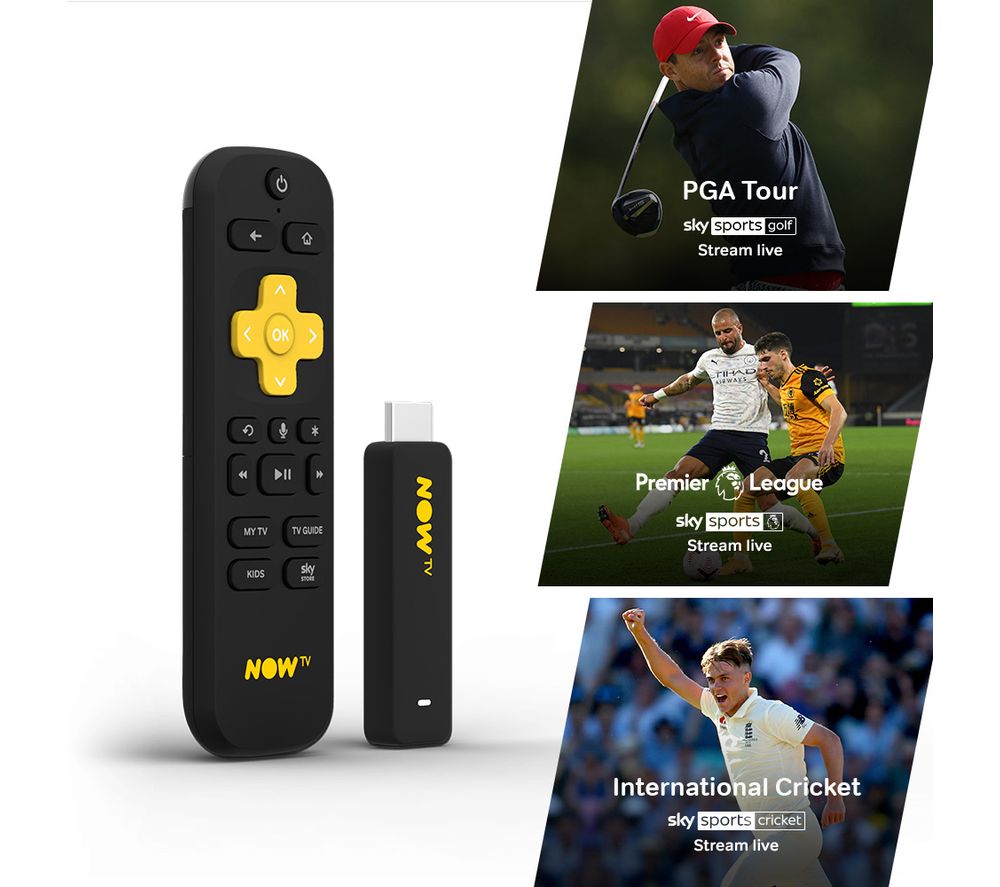 Save £20 on the Now TV Smart Stick and enjoy the ease of streaming Netflix, iPlayer and the like all from one straight forward interface. You'll also get three months of Sky Sports on top of this, absolutely free.
Powered by
Trusted Reviews
---
Panasonic TX-50GX800B
Sets a new benchmark for price and performance
Pros:
Cinematic picture performance
Multi HDR support – HDR10, HLG, HLG Photo, Dolby Vision and HDR10+
Classic good looks
Cons:
Limited black level performance
Brightest HDR performance requires Dynamic image preset
Dolby Vision and HDR10+ are supported, so the GX800B will be able to drum up the best possible picture quality from 4K content. Picture performance is impressive with crisp detail, lush colours and a presentation that's cinematic in its feel. Sound quality is respectable, and there's Atmos compatibility for sound systems with the means to take advantage of it.
With an accessible smart service, good features and great price, the TX-50GX800B is one of the best cheap TVs around.
Panasonic TX-58HX800
Great for films
Pros:
Multi-HDR support with Dolby Vision and HLG
Versatile Panasonic smart TV platform
Low input lag
Cons:
Limited deep black performance
No Disney+
The HX800 series replaces 2019's GX800 series and continues Panasonic's rich vein of form when it comes to mid-range LCD LED TVs.
While the GX800 is still available to buy, the HX800 offers a more refined and updated performance. The smart platform is slicker (though it still lacks Disney+), and the picture quality is superbly cinematic, with plenty of fine detail, lush colour reproduction and supports both Dolby Vision and HDR10+
Samsung UE43RU7020
Impressive, most impressive
Pros:
Good spec
Brilliant OS
Impressive upscaling
Rapid response time
Great overall picture performance
Cons:
Eco mode should be avoided
Nasty sound
Poor remote control
The RU7020 is the smallest and most affordable Samsung set. It avoids the cheap plasticky build that afflicts cheaper sets and boasts some decent features for its size and status. HDR10+ is available for dynamic HDR and gaming performance is a speedy 10ms, making this an excellent gaming monitor.
It also proves great with native 4K content, producing a convincing, natural look, and nor is it shabby at upscaling sub-4K content either. It's best to consider a soundbar purchase with this TV, as the TV's sound is rather weak.
Samsung UE50TU8500
Pros:
Intuitive, easy to use UI
Decent gaming performance
Simple setup process
Wealth of smart features
Cons:
HDR performance could be better
Underpowered speakers
The Samsung TU8500 is a top-notch choice for any buyer looking to make a jump from a HD set to 4K. It's the mid-range LED TV in Samsung's more affordable 2020 Crystal Dynamics series, and at this price you'll struggle to find a set with better picture quality.
This is because it uses Samsung's clever Crystal UHD tech. This nifty innovation pairs two panels running at different kelvin counts (5000k and 2000k) in a bid to boost immersion and generally make pictures look better.
As a result 4K content looks wonderfully sharp and the TV easily outclasses most similarly priced LED sets in terms of overall image quality. Add to this the easy-to-use Tizen OS interface, which supports all the major streaming services you could want; with a few nifty extras for Galaxy phone owners, and the TU8500 easily earns a place as one of 2020's best cheap TVs.
The only slight compromise is, like all Samsung tellies, it doesn't support Dolby Vision. On top of this, though it supports HDR10, HDR10+ and HLG HDR for broadcast, this TV won't have the capabilities of more expensive sets, so black levels aren't as deep and the HDR isn't as bright or as expressive as entry-level QLEDs. That said, for a budget set, you can't go much wrong with the quality the TU8500 offers.
Hisense Roku TV B7120
An accessible budget TV
Pros:
Satisfying 4K and HD picture
Decent sound
Speedy Game Mode
Lots of apps/channels
Cons:
Limited HDR performance
SD performance not great
Limited viewing angles
Roku can count their first UK TV as a success. 4K picture quality is satisfying, with good quality from most sources you feed it. We'd avoid SD channels as the B7120's upscaler isn't as good as others, but sound quality is better than expected with a large, clear sound.
There are plenty of apps and channels to watch, with simple access and an interface that's easy to navigate. It's not as feature-packed as other efforts on this list, but for those who want an accessible TV, this is a really strong effort.
Panasonic TX-50GX700B
Great value for its size and price
Pros:
Composed, believable images from any source
Good upscaling
Fine OS
Not bad sound
Cons:
Some backlight niggles
Not the most dynamic pictures
The GX700B sits below the GX800B, and as you might expect, features begin to drop off from the 2019 mid-range star. There's no Dolby Vision, Atmos or voice control. But for those not fussed about those types of features, the GX700B serves up an impressive picture, with a strong sense of contrast, convincing colour balance and good motion stability.
Even the audio performance is decent, making the GX700B a great value TV for those looking to save some money.
Samsung Q85R
A great example of QLED tech
Pros:
Bright 4K HDR performance
Excellent upscaling abilities
Brilliant contrast
Expressive colours
One Connect cable management
Cons:
No Dolby Vision
Sound lacks weight
The Q85R boasts similar strengths to Samsung's 2019 Q90 range with its bright screen, great HDR performance and excellent contrast.
It's been replaced by Samsung's 2020 Q80/Q85T series, which means the 55-inch version has just crept below the £1000. While the lack of Dolby Vision is a sticking point, especially for streaming apps, and the sound quality is a bit thin, if you're looking for a cheaper but still high-quality set, the Q85R would be an excellent purchase..
Sony KD-65XF9005
Great size and great picture
Pros:
Excellent contrast for a mid-range TV
Impressive colours and sharpness
Class-leading motion processing
Cons:
Android TV is still a clumsy smart TV system
Occasional backlight blooming around bright objects
Limited viewing angles
The XF90 is a direct-lit model, which is a rare treat these days, with direct backlighting and local dimming that are far superior to the common edge-lit/zonal dimming configuration.
If you are seeking good contrast and finding that the top OLED models are just out of your price range, the XF90 is well worth checking out.
Samsung Q60R
An enjoyable all-round package
Pros:
AI upscaling
Expressive colours
Robust build quality
Super-fast Game mode
Cons:
Limited HDR performance
No Dolby Vision
Samsung's Q60R pitches the QLED TVs at a more affordable price (and audience), and it succeeds in most respects with an fairly accomplished outing
It doesn't possess the same picture quality as the step-up models, partly as the panel is edge-lit, but it still has the Quantum processor 4K and with that comes very good upscaling performance and 100% colour volume for vibrant, expressive images.
Game mode is exceptionally quick, with a response of 10ms, and the SmartThings interface has all the apps you'll ever need, including BT Sport and Apple TV, both of which you can't find elsewhere.
Toshiba 58U2963DB
A very good budget 4K TV
Pros:
Solid picture performance
Dolby Vision HDR
Good features and size for the price
Cons:
Minor backlight issues
Not enough brightness for true 4K HDR
The Toshiba 58U2963DB is a very good budget TV, at a great price and size. While picture quality and upscaling is not up to the standard of a Samsung or Panasonic, it's a still manages to offer a pleasing picture quality.
Aside from the minor backlight issues, the U29 is a big improvement over the UL5, especially in terms of HDR performance. Don't expect wonders from this TV, but do expect a satisfactory big-screen performance.
Hisense U8B
An inexpensive big-screen
Pros:
65 big inches at a reasonable price 

HDR10, HLG and Dolby Vision HDR

Vibrant presentation
Cons:
Limited black level performance 

Blooming and halo backlight issues
If you want to get a big screen without having to splash too much cash, Hisense's U8B would make a decent option.
Images pop on the U8B with is vibrant picture presentation. Black performance is limited and, as is the expectation for TVs around this price, screen brightness isn't at the level to do HDR images justice. However, this telly supports Dolby Vision, so can extract a better picture performance from some HDR content.
Factor in its smart TV platform, along with its range of features, and the U8B puts in a solid overall performance.
---
How we test best cheap TVs
Every TV that passes through our doors gets put through a series of tests and naked eye checks to gauge its overall picture quality and optimal settings. Key things we look out for are screen uniformity, black level, maximum brightness and colour vibrancy/accuracy. We also check input lag to make sure gamers won't lose their edge when playing online.
A variety of test footage is used to cover every type of scene, so we can assess a 4K TV's strengths and weaknesses, as well as how it performs against the competition.
Sound quality isn't forgotten, either – we give the built-in speakers a thorough listen to determine whether you'll need to invest in a soundbar or speaker system to beef things up.
If you're interested in checking out TVs at different price models, models and brands. Look through our main best ofs below models for everything from cheap 4K HDR TVs, to the latest from LG, Samsung and Panasonic.