Which is the best pair of wireless headphones to buy right now?
Wireless headphones have come a long way since the tech first debuted many moons ago.
Advances in wireless connectivity and battery and drive technologies mean wireless headphones now come in numerous shapes and sizes and cover every price point under the sun.
On the one hand the increased choice is awesome and means buyers should be able to get a set of wireless headphones that meets their exact needs and budget. But the sheer volume of options can be pretty daunting for even the most tech-savvy of buyer.
First you have to decide what form factor you're after. If you're looking for a set of headphones to drown out noise on train journeys or long haul flights you'll be best placed investing in a set of wireless over-ears with ANC (active noise cancellation).
If you're after something a little more discrete for the morning commute a set of true wireless earbuds are an excellent choice. Gym goers should invest in something a little more specialist, like a band pair of wireless headphones or a true wireless set with winged tips, such as the Galaxy Buds or Jabra Elite Sport.
After all that you need to consider how fussy you are about audio quality. If you want the best you'll want to look at a pair with Qualcomm aptX tech. Even if you're not that fussy you should still try and get one that is at least running a modern version of Bluetooth. The more modern Bluetooth standards are less power intensive and more stable than the older versions.
Here to help clear up the confusion we've created a definitive list detailing our picks of the best wireless headphones we reviewed across all categories. Scroll down to see our top picks, or check out our summary of the best below:
Best overall: Sony WH-1000XM3
Best designed: B&O Beoplay H9i
Best all-rounder: Bowers & Wilkins PX
Best for comfort: Bose QuietComfort 35 II
Best for enjoyment: Sennheiser Momentum 2.0 Wireless
Best value: Audio Technica ATH-M50xBT
Best under £100: Urbanista Seattle
Best budget: Audio-Technica SonicFuel ATH-AR3BT
Best for portability: AKG N60 NC Wireless
If you're in a rush our current favourites are the Sony WH-1000XM3, but we'll be constantly updating this page with the latest and best, as well as alerting you to cheaper alternatives or discovering older models that represent great value, such as the Sennheiser Momentum 2.0 Wireless.
Related: best headphones
Best iPhone XR Deal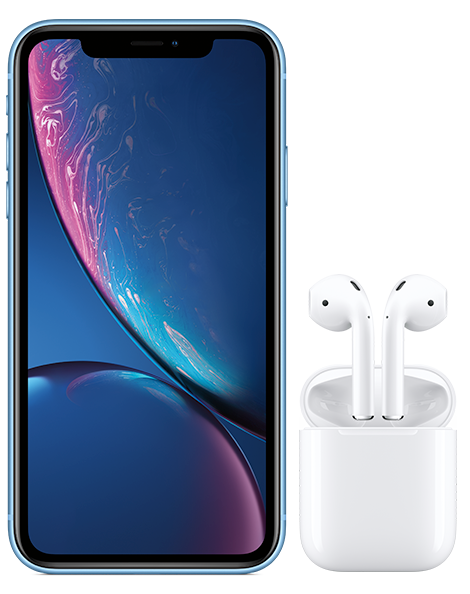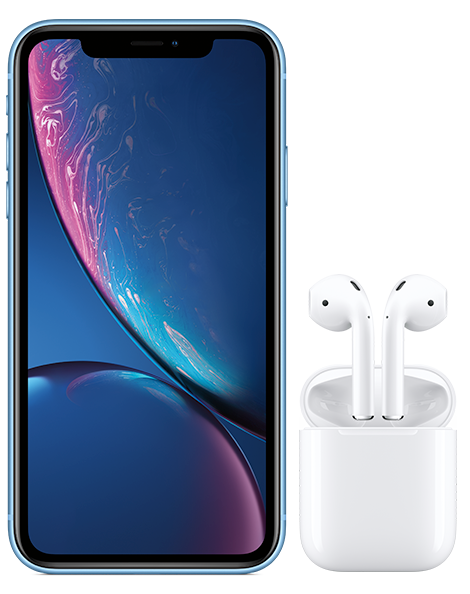 An incredible deal, get a healthy dose for your monthly allowance with plenty of room to binge. With no upfront costs, throw in a pair of AirPods for free and you're onto a winner.
---
1. Sony WH-1000XM3
The best wireless headphones
Pros:
The best noise cancellation ever

Excellent sound quality

Fast charge feature is great

Comfortable fit

Responsive controls
Cons:
Could do with a touch more detail in the treble
The Sony WH-1000XM3 offer the best noise cancellation performance on the market. Not only do they shut out noisy plane engines, they block out annoying passengers, too. Sound quality has been upgraded with a new analogue amplifier that produces a clearer, firmer and more enjoyable sound.
They also come stacked with features. Quick Listen mutes your audio, allowing you to listen to the outside world through your headphones, while Ambient Sound does the same but lets you continue listening to your music as well.
Add a whopping 30 hours of battery for wireless playback (40 hours wired), plus more noise-cancellation tinkering via the Sony Headphones app and the WH-1000XM3 are excellent all-rounders.
2. B&O Beoplay H9i
The most gorgeous wireless headphones you can buy
Pros:
Gorgeous looks

Excellent build quality

Sound great

Proximity sensors work

Removable battery
Cons:
Touch controls can be fiddly

Optional app is buggy

Expensive
If you have a taste for the finer things in life, and sound quality alone won't do it for you, then you need to check out the B&O Beoplay H9i. They're some of the most beautiful and luxurious wireless headphones on the market, made from a mixture of anodised aluminium, toughened cowhide and super-soft lambskin leather.
They're not just pretty, they're full of features too. They have Bluetooth, active noise-cancellation, a battery life of around 18 hours, touch controls, and a 'Transparency' mode for hearing without removing the headphones. There are also proximity sensors for auto-playing and auto-pausing when you remove or put on the headphones. All that, and they sound lovely.
These aren't cheap, but they're worth every penny.
3. Bowers & Wilkins PX
An excellent all-rounder
Pros:
Fantastic sound

Handy smart sensors

Auto power/connect/play

Attractive design
Cons:
Noise-cancellation could be stronger
The Bowers & Wilkins PX are B&W's first crack at a set of wireless, noise-cancelling headphones, entering a challenging market to take on the likes of the Bose QC35 II and the Sony WH-1000XM2.
To differentiate itself, B&W focuses on its core strengths of luxury design and audiophile sound quality – but with some impressive tricks up its sleeve too.
Those tricks include adaptable noise-cancellation and a clever wear sensor, which will detect when the headphones are on your head and when they're off, pausing playback accordingly. They're even smart enough to know when you lift an earcup for a quick chat.
Their noise-cancellation can't compete with the likes of Bose or Sony, but that's more than made up for by their audio performance. If you want the best-sounding, most musically proficient pair of wireless noise-cancelling headphones available right now, these are it.
4. Bose QuietComfort 35 II
Great headphones that shut out the world and isolate you in a bubble
Pros:
Superb noise cancelling

Excellent mic for calls

Light and comfortable

Long battery life
Cons:
No aptX

Rivals sound better
Bose has a long history of making great headphones, especially ones with active noise-cancelling, and the Bose QuietComfort 35 II are the latest.
Like their predecessors before them, they're light and comfortable, so perfect for travelling, not to mention they provide the best noise-cancelling on the market.
There haven't been many changes this time around, but there wasn't a lot to improve on. There's still no aptX support (or aptX HD for that matter), but they still sound great, if not quite up to audio standard of the B&W PX or Sony WH-1000XM2.
So what's new? The level of noise-cancelling is now adjustable and Google Assistant is on board for feeding back notification information from your phone. Other than that, it's business as usual for these hugely capably cans, including a battery life that remains a respectable 20 hours wireless or 40 hours wired.
5. Sennheiser Momentum 2.0 Wireless
Great looks, great sound, a great pair of wireless, noise-cancellers
Pros:
Gorgeous looks and build quality
Good battery life
Effective noise cancellation
Excellent, entertaining sound
Cons:
Newer rivals have a lot more features
The Sennheiser Momentum 2.0 Wireless aren't the newest or fanciest headphones on the market, but there's a reason they're still selling in the face of fresher competition: they're excellent.
What you get is Sennheiser's signature full-bodied sound, plus plenty of dynamism and sharp timing for a hugely entertaining listen. They're not as neutrally balanced as the B&W PX, but you may be too moved to care anyway.
The noise cancellation is among the most effective you can get for the money, and the wireless performance is solid. They do lack the motion-sensor and swipe controls of newer headphones, but that's not necessarily a big deal, especially when you pick them up – these are the most gorgeously designed and built headphones you can buy for under £300.
6. Audio Technica ATH-M50xBT
Top sound quality and reliable wireless performance at the right price
Pros:
Great soundstage imaging
Engaging sound
Good wireless reliability
Cons:
Unusual pairing style
Slightly thicker sound than older M50 models
Like the M50x and the M50 before it, Audio Technica's ATH-M50xBT puts in a stonking performance for a relatively affordable price.
They're among the most engaging and entertaining wireless headphones at the price, with a performance that's full of life. There's energy in the treble and upper-mids, while the soundstage is full of clarity and fairly wide for a closed-backed pair of headphones.
It doesn't quite have the low-end power of the Sony and Sennhesier, but they do excel at relaying the rhythm of track, just adding to the headphone's engaging nature.
They don't come with active noise cancellation like Sony's WH-1000XM3. But they are almost half the price, and are an excellent alternative if you're looking for a Bluetooth wireless headphone that doesn't shatter the bank balance.
7. Urbanista Seattle
One of the best set of sub-£100 wireless headphones available
Pros:
Good value

Smart design

Great sound
Cons:
If you want an all-purpose pair of wireless headphones for less than £100 then the Urbanista Seattle are hard to beat.
While there are headphones out there with better features, including a longer battery life, most will prefer using these headphones day to day. They sound better and are flexible, staying on your head during exercise without worry.
Like most headphones in this class, there's a crowd-pleasing bass boost. The rest of the sound is smooth without sounding soft, and displays decent detail. Overall there's very little to dislike.
Spend a bit more and you might get a bit more bite in the treble, but at this price there's very little to grumble about.
8. Audio-Technica SonicFuel ATH-AR3BT
Look good and sound great. The wireless functionality works flawlessly
Pros:
Great sound

Strong wireless performance

Portable

Reasonably priced
Cons:
No carry case

Slightly fiddly controls
Joining the Urbanista Seattle in the sub-£100 category are the Audio-Technica SonicFuel ATH-AR3BT, a superb pair of inexpensive wireless headphones that sound great. They don't have the flashiest features, but their audio performance more than makes up for it.
Their lightweight, on-ear design is comfy, stylish and solidly built, despite being mostly made from plastic. You'll get some slightly fiddly on-ear controls on the left earcup, where you'll also find NFC for quick pairing.
With a full charge, they'll offer up to 30 hours of wireless charging, which is hugely impressive at twice the price. Their performance is equally excellent, jumping all the hurdles of cheap headphones with ease.
This means they offer a clean hiss-free sound, solid connection and a neutral EQ that'll work well with lots of genres. You'll get a touch more dynamism from a pricier pair, but there's plenty to love here – particularly their price tag.
9. AKG N60 NC Wireless
Super-portable noise-cancelling cans
Pros:
Excellent sound

Lightweight

Collapsible design

Good noise cancellation
Cons:
Could have more padding on the headband

No NFC
The AKG N60 NC Wireless are a petite pair of on-ear noise-cancelling headphones aimed at travellers and commuters alike.
Their lightweight, collapsible design makes them much more portable than their larger over-ear competition, and their 15-hour wireless battery life is more than acceptable for their size – plus they'll work passively too.
As far as noise-cancelling, the N60 NC Wireless can't quite compete with Bose levels of quiet, but they do enough to dull the outside world to little more than a murmur.
They sound great too, offering a punchy, detailed and well organised performance that's both fun and expressive. A formidable little package that's certainly worth considering.
10. House of Marley Positive Vibration 2 Wireless
Solid portable wireless headphones for those on a budget
Pros:
Solid sound

Affordable

Relatively tasteful but distinct look
Cons:
The best sub-£100 pairs sound more dynamic
Good looking headphones with Bluetooth and a price tag of £50. There must be catch, right? Surprisingly, no. House of Marley has really nailed this one. In the past we've had some pretty mediocre models with gaudy colours but these have a subtle design and good performance. For this money, you can't go wrong.
They're comfortable and not too large considering their over-ear design. The aluminium cups are nice design touches we'd expect from more high-end alternatives. The 12-hour battery is reasonable at this price range, there are basic controls, and the sound is solid too. These headphones won't outshine more expensive models, but they're a very good deal.
11. Sony WF-1000X
The best wireless all-round true-wireless earphones
Pros:
Excellent noise cancellation

Adaptive noise cancelling totally works

Comfortable, stable fit

Auto-connect/disconnect

Great sound
Cons:
Charging case is a little chunky
If you want a pair of in-ears that cut the cord, the Sony WF-1000X are the first truly wireless earbuds we can heartily recommend.
Putting sound quality first, they've taken a few elements from last year's excellent (over-ear, wireless, noise-cancelling) Sony MDR-1000X and crammed them into a tiny nugget small enough to sit in your ear.
Not only are they head and shoulders above any wireless earbud headphones we've heard to date – they're good enough to replace a lot of wired rivals – but they are also the first of their kind to feature noise-cancellation.
This means that not only do you get excellent sound and total freedom of movement, but also the ability to shut out other people's racket. If this is the future of wireless earbuds, count us in.
The best true-wireless for audio quality
12. Beoplay E8 2.0
Pros:
Great-looking design
Solid battery life and wireless charging support
Balanced sound
Solid connection
Cons:
We're not going to beat round the bush. £300 is a lot to ask for a set of true-wireless earbuds. But if you have the scratch to hand and care about audio quality then the Beoplay E8 2.0 are a well worthwhile investment.
The E8 2.0 are the second generation true wireless earbuds from Danish audio heavyweight Bang and Olufsen. They feature one of the prettiest designs you'll find on a true-wireless set and sound outright awesome. Regardless of what genre of music you listen too, you'll struggle to find a more detailed and balanced set of true-wireless earphones. If that wasn't enough to tempt you they also have Qi wireless charging support, which makes it quick and easy to top up their battery on the fly.
The only downside is their high upfront cost and the fact that they don't feature any form of ANC (active noise cancellation).
13. TicPods Free
Fantastic value true-wireless earphones
Pros:
Decent audio
Good battery life
Great value
Cons:
Design is a little ostentatious
Touch controls are finicky
If you're after a pair of true-wireless headphones, but don't want to break the bank then the TicPods Free are a fantastic option.
The £129.99 earphones tick all the right boxes expected of a true wireless set. Highlights include Siri, Google Assistant and Alexa support, a lengthy four hour battery life and above average audio quality for a set this price.
Add to this stellar microphones for taking and making calls, a near unbreakable signal connection that ensures dropouts are a rarity and the TicPods free easily earn a place in our best wireless headphones list.
The only downside is their slightly atypical design. The TicPods have a similar, toothbrush-esque, design to the Apple Airpods that will put of some buyers. Those that want a less ostentatious set of true-wireless may want to look at the less silly looking, but slightly worse sounding Amps Air 2.0.

14. Jaybird X4
A great set of gym headphones that won't break the bank
Pros:
Solid, comfortable fit
Decent sound for a sports set
Great build quality
Cons:
Prone to dropouts in busy areas
If you're on the market for a pair of running headphones then you'll struggle to do better than the Jaybird X4. The wireless in-ears offer a solid, comfortable fit, lengthy eight hour battery life and sweat and water resistant IPX7 certified design.
Audio quality is also solid by gym headphone standards. The Jaybird app also makes it quick and easy to adjust the X4's sound to meet your personal taste.
The only downside is that they use a proprietary charger. This is apparently to help boost their sweat resistance.
How to choose the right wireless headphones for you
Why buy a pair of wireless headphones?
The main reason is convenience – wireless headphones offer unprecedented freedom from tangled cables, not to mention headphone jacks. Active noise cancelling (ANC) is a common and useful feature for blocking out noisy environments too, and is well worth considering if you travel frequently.
What do I need in a pair of wireless headphones?
Your first question when buying a pair of wireless headphones is what you need them for and what your budget is. Bigger budgets often (but not always) open to door to better performances and better finishes, while what you use them for will have a big say on the design you should opt for.
In-ear Bluetooth headphones are a great pick for sports, and are often waterproof for outside training (not to mention, you know, sweat). There are more and more that are 'truly wireless' too, but keep an eye out for those with plenty of eartips to ensure a snug fit.
Over-ear and on-ear styles are the most popular for day-to-day usage. On-ear are usually a little smaller and cheaper, but by design, they're not always the comfiest – especially for glasses wearers. Over-ear are better in this respect, but can make your ears hot over long listens. Be sure to read our reviews to see how they fare.
Battery life is another consideration, and will range from over 20 hours on larger over-ear headphones to as little as three hours on completely wireless earbuds. Fine for most commutes, but not as convenient for longer haul journeys. If you're forgetful when it comes to charging, consider an on- or over-ear style that allows wired playback when the battery runs out. Not all do.
As for getting the best sound quality, look out for aptX or aptX HD support (Sony offers its own solution called LDAC). You'll need a source device that supports it as well as your headphones, which counts iPhones out, but most Android devices are on board.
If you're not 100% sure wireless headphones are right for you, we recommend you take a look at our best headphones round-up as well.
Related: best true wireless earbuds
How we test wireless headphones
As with all our headphones, the key thing is about listening. So we listen to headphones until our ears go numb, and then we listen some more. But with wireless headphones, the quality of the connection is just as important as the quality of the audio performance. So we factor in connectivity – we care about how quickly a pair of Bluetooth headphones pairs with various devices.
We also fixate on things people usually forget about, such as connection range and stability. We'll walk around the house or office to see how far we can take things before the music drops off. We'll walk through the busiest, most signal-polluted parts of town to see how robust the connection is. Read more about how we test headphones.
All that's left is for you to pick something we've recommended and get on with enjoying your music.