Sections
Page 1

Huawei Mate 20 Pro Review
Verdict
Huawei's phones just keep on getting better. The Mate 20 Pro is full of great features and offers up an excellent alternative to any other flagship phone on the market right now.
Pros
Great display

Very fast charging

Plenty of clever tricks such as in-display fingerprint and reverse wireless charging

Battery life is fantastic
Cons
Huawei's software remains a weakness
Key Specifications
Review Price: £899
6.39-inch OLED, QHD+ HDR display
4 cameras: 40-megapixel main sensor
6GB RAM/ 128GB storage
20-megapixel wide-angle
4200 mAh battery with Qi charging
What is Huawei Mate 20 Pro?
Costing more than the Samsung Galaxy Note 9 and only slightly less than the iPhone XS, the Huawei Mate 20 Pro is the company's strongest shot at the big time yet. It's a feature-rich device with three fantastic cameras on the rear, enough battery life to last multiple days and a design that's up there with the best.
In fact, if it wasn't for Huawei's overbearing, slightly ugly software, the Mate 20 Pro would be the best Android phone you can buy in 2018.
Related: Huawei Mate 30
Editors Note: Due to the recent retraction of Huawei's Android license, future Huawei and Honor phones won't be able to access Google Play Services and as a result many Android apps including YouTube and Gmail. Both Huawei and Google have confirmed Huawei and Honor phones, like the one in this review, will continue to have access for this time being. Until we know more about the situation we're leaving the scores on all our Huawei reviews, however as the situation changes we'll revisit this.
Huawei Mate 20 Pro and Band 3 Pro Bundle Deal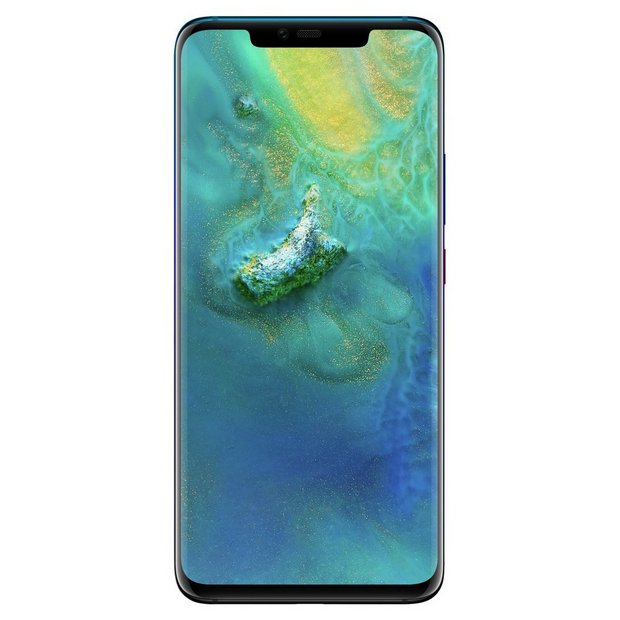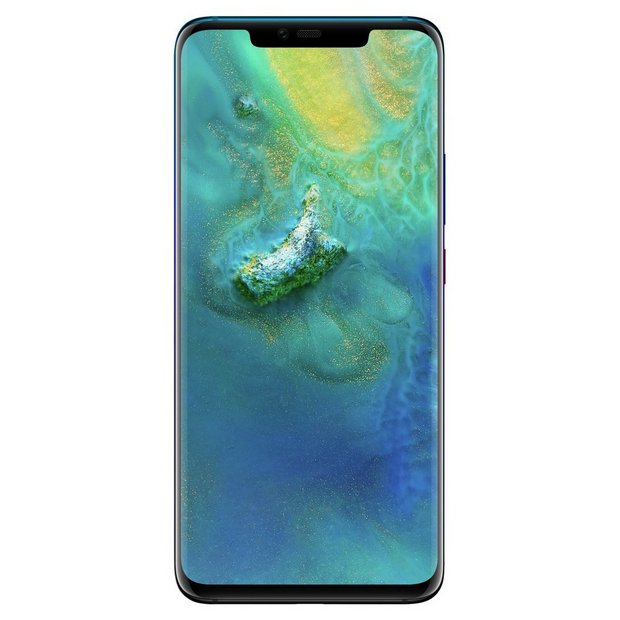 Get the super sleek Huawei Mate 20 Pro with four camera set-up and in-screen fingerprint unlock features and also enjoy a great companion gadget, the Band 3 Pro completely free.
Related: Huawei P30 review
Huawei Mate 20 Pro – Design
In just a few years Huawei has gone from shipping phones that feel like knock-offs of other flagships to creating some of the slickest devices around.
The Mate 20 Pro is Huawei's best-looking phone yet. While it certainly takes inspiration from the curvature of Samsung's Galaxy S-series, it showcases enough individuality to make it stand out – and, personally, I'd put it right up there with the best designed phones around.
Huawei has done an exceptional job of making a phone with a 6.39-inch display feel far smaller than it should. This is in part the result of the stretched-out screen, which now pushes almost to the edge – aside from the requisite notch, of course – and also due to the heavy reliance on curves. Like the Galaxy S9, the Mate 20 Pro sports contours on both the front and rear of the device.
Related: Best Android phones
Huawei is a fan of experimenting with colours and so the Mate 20 Pro is available in a wide range of hues. My review unit has a dark green back that not only looks great, but has some added texture as a result of raised lines running from one side to the other. These are almost impossible to see in pictures, but scratch your fingers across the surface and it sounds like a vinyl record.
Oddly, this textured rear is only available on the green and blue options, with the other colours – including the trippy Twilight finish made famous by the Huawei P20 Pro – coming with a more conventional, smooth back. Even though the Mate 20 Pro isn't the biggest phone around, it still feels far more comfortable in this added texture.
Around the sides of the phone sits both the power button and volume rocker along one edge, with the other completely free of buttons. Personally, I prefer the lock button to be located on the opposite side to the volume buttons since it reduces the chance of accidental presses.
Related: Samsung Galaxy S10
USB-C is the only port on the Huawei Mate 20 Pro; there's no headphone jack here. There is, however, an IR blaster on the top for controlling a TV, for example.
Like the 3.5mm jack, the physical fingerprint sensor has been ditched. Now, unlike Apple, Huawei isn't forcing you into solely using face unlock. Instead, it has placed a fingerprint scanner beneath the phone's OLED display. Aside from feeling ridiculously futuristic, this method of unlocking allows for a cleaner-looking device.
In truth, these in-display fingerprint scanners will only become more popular if they work as well as the traditional sensors. After using the Huawei Mate 20 Pro for an extended period, I can say that this is a good first attempt; far better than the Xiaomi Mi 8 Pro that also features this tech. However, note that you'll have to press down far harder than you'd do on a standard fingerprint sensor, and it isn't quite as reliable.
Alongside the in-display fingerprint sensor is a face-unlocking system reminiscent of the one seen in the iPhone XS. Instead of simply using the front camera to determine it's you, the Mate 20 Pro builds a depth map of your face using an IR emitter, dot projector and the 24-megapixel camera.
This system is far more secure than simpler solutions, and as such can be used to unlock banking and other apps that usually require fingerprint authentication. It also works very well in the dark, without forcing the screen to light up and blind your tired eyes.
Huawei Mate 20 Pro – Screen
Another winning aspect of the Huawei Mate 20 Pro is its excellent 6.39-inch, 19.5:9 OLED screen. The panel is rounded at the corners, curved at the sides and packs a sharp 3120 x 1440 resolution.
There's very little to criticise here, but I'll begin with my only negative point: I don't really like the curved edges. Sloping the screen down over the phone's edges was first popularised by Samsung with its Edge series, and then more recently with its Galaxy flagships.
As Samsung has refined its design, the sides have gradually become less sloped, to the point where on the Galaxy Note 9 they're barely there. With the Mate 20 Pro, the sides feel too curved and have a sharp finish.
You'll also notice that they catch far more light than the flat portion of the screen, reflecting quite heavily in bright environments.
Look past these issues, however, and the Mate 20 Pro's panel is up there with the best displays on the market. OLED presents deep blacks and infinite contrast, while Huawei has kept the colours fairly natural: reds have a nice burst of vibrancy without feeling oversaturated, and greens don't end up appearing luminous.
There are also lots of options for tweaking the colour performance, making it cooler, warmer or enabling 'Vivid' mode to boost saturation. High Dynamic Range (HDR) video support is here, too; however, Netflix or Amazon Prime don't currently support the Mate 20 Pro's display specifically. HDR videos on YouTube look exceptional, though.
Sitting at the top of the display is a notch – the small cutout that hides all the sensors required for the biometric face-unlock feature. Notches tend not to bother me in the slightest, especially when they're hiding advanced tech.
The notch on the Pro isn't one that simply mimics the unit on the iPhone. Here it houses a multitude of sensors and ensures the screen can be pushed out as far as possible.
Huawei Mate 20 Pro – Performance
There isn't a faster Android phone out there than the Huawei Mate 20 Pro. Not only is it capable of blitzing through our selection of synthetic benchmarks but it offers exceptional real-world use that's only matched by the likes of the iPhone XS and iPhone XS Max.
So why is the Mate 20 Pro so much better than the Android competition? The answer lies in the processor. Just about every 2018 Android flagship – LG G7, OnePlus 6T, Galaxy S9 – is powered by Qualcomm's Snapdragon 845, a processor built using the 10nm process.
The Huawei Mate 20 Pro, on the other hand, is powered by the Kirin 980 – a chipset designed in-house by Huawei. Just like Apple and its A12 Bionic silicon, having the ability to build a chip yourself means you're never waiting for the likes of Qualcomm to come out with its next iteration of the flagship Snapdragon chip.
The Kirin 980 is built using the 7nm architecture (as is the Apple A12 Bionic), which allows of smaller gaps between the transistors on each chip. A smaller distance leads to improved performance and, more importantly, better efficiency.
The chip here remains an eight-core unit, like the previous Kirin 970. However, it now uses four low-powered, two medium, and two high-powered cores – each responsible for specific tasks.
Pick up any flagship (or even mid-range) Android phone and it will be fast. The Mate 20 Pro just feels faster: apps open instantly as you press the icon; there's no lag to be felt at all, and nothing ever appears to suffer a slowdown.
This is also likely down to the 6GB of RAM. Huawei also said the Mate 20 Pro will continue to be fast 12 to 18 months down the line, which is far more important than how quick it feels after having just bought the device.
Taking care of the graphics is the Mali G76 MP10 and, once again, this phone is an absolute beast when it comes to gaming. There might be dedicated gaming phones out there – the Razer Phone 2, for example – but the Huawei Mate 20 Pro should be taken very seriously if you're into mobile gaming.
Intensive titles such as Asphalt 9 launched noticeably faster than on the competition, and I found myself in a race consistently quicker than with a Pixel 3 or the Samsung Galaxy S9. This isn't to say those other handsets are slow, it's just the Mate 20 Pro is a step above and should compete closely with the next-generation Snapdragon chipset we'll likely see soon.
Huawei's phones have always impressed with strong reception for both Wi-Fi and cellular data, and that remains the case here. Phone calls sound clear, and since the phone supports dual-SIM, you can place two nano-SIMs inside.
Interestingly, there's no microSD support here. Instead, Huawei has developed a new expandable storage card called Nano Memory. As the name implies, this card is the same size as a nano-SIM, and fits in the same slot. At the time of review, I couldn't find any nano memory cards for sale. The lack of microSD support is softened by the 128GB of internal storage, though.
To offset the missing 3.5mm headphone jack Huawei includes both a dongle for connecting wired headphones along with a serviceable pair of USB-C earbuds in the box. There's also a decent speaker setup here, with noise coming both from the notch and the bottom of the device.
Huawei Mate 20 Pro – Software
There's so much to like about the Huawei Mate 20 Pro – but, sadly, the software experience still needs work.
Huawei's intrusive EMUI, which runs on Android 9 Pie, remains a strange combination of Google's software and knock-off iOS. It ditches the app drawer for an iOS-like appearance of multiple homescreens crammed with apps, not to mention it comes with an excess of bloatware.
Everything about EMUI continues to feel a bit all over the place. The icons are blocky and ugly, notifications often miss out important information, and the Settings menu is a mess of hard-to-find options.
Problems aren't confined to the UX design, either; EMUI seems to actively limit functionality. You can't interact with and act upon notifications on the lock-screen, and I had continual issues with Google services refusing to sync properly and reliably.
Huawei has also taken two of Pie's biggest features and tweaked them. Digital Wellbeing is now Digital Balance, and this lets you set timers for apps, keep an eye on how much time you're spending on your phone per day, and dim the colours at night.
Navigation gestures are here, working more like iOS than Android as you'd find on a Pixel 3. I like being able to swipe from an app to go home but Huawei's implementation of going back needs work: you need to swipe on the left side of the display, but the phone just doesn't do a good job at recognising this gesture, an issue that gave me flashbacks to early iterations of the company's Knuckle Mode *shudder*.
Click the 'Next Page' button below to see well the camera and battery life perform.
Unlike other sites, we thoroughly test every product we review. We use industry standard tests in order to compare features properly. We'll always tell you what we find. We never, ever accept money to review a product. Tell us what you think - send your emails to the Editor.