Disney Plus UK: Disney's answer to Netflix has landed in the US, and it's arriving earlier than expected in the UK. Here's what you need to know to prepare for the Disney streaming goliath.
What is it? – A video streaming platform with content from Disney, Marvel, Star Wars, Pixar and 20th Century Fox.
When does it launch? – March 24th 2020 in the UK.
How much does it cost? – £5.99 a month/£59.99 a year
How can I get it? – If you're in the US you can subscribe here. You'll have to wait until March 24th for access in the UK. You can sign up for the latest updates here.
We continually check thousands of prices to show you the best deals. If you buy a product through our site we will earn a small commission from the retailer – a sort of automated referral fee – but our reviewers are always kept separate from this process. You can read more about how we make money in our Ethics Policy.
Limited time Disney+ offer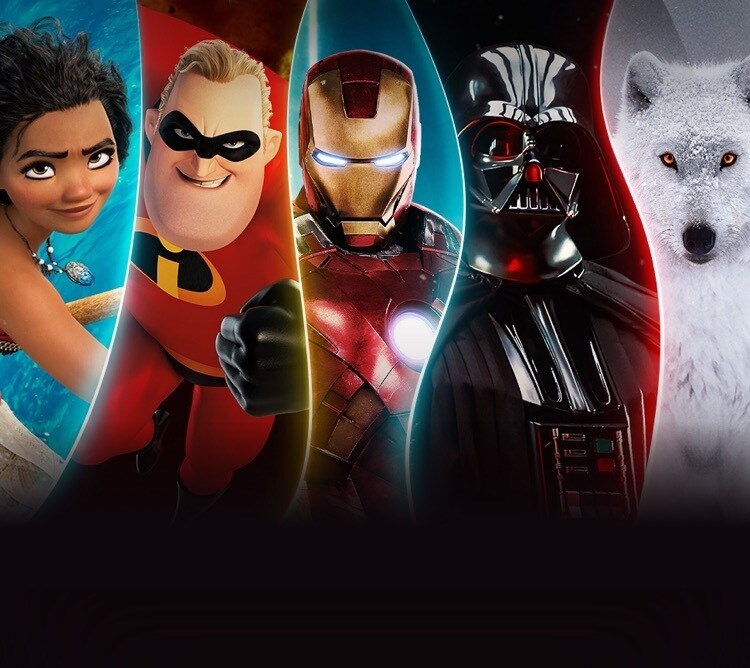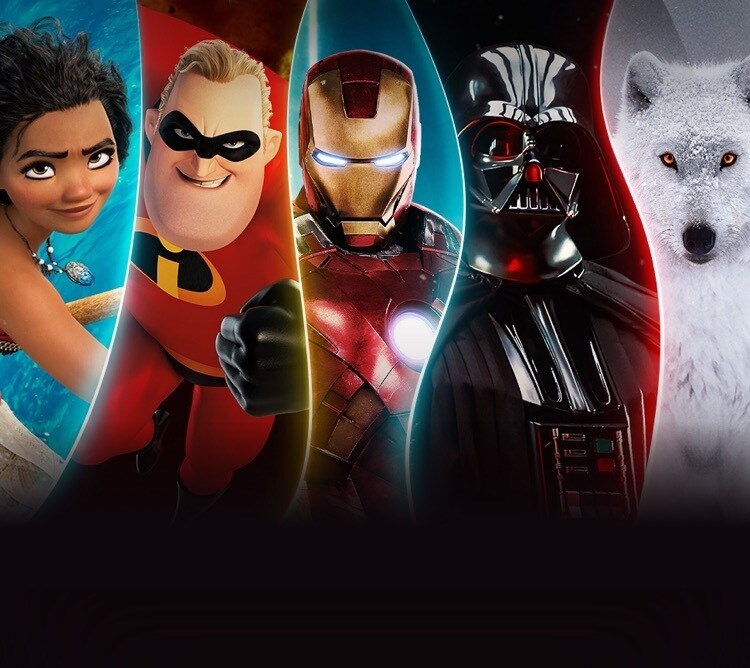 For a limited time, you can save £10 on a year's subscription for Disney+, getting you access to original titles like The Mandalorian, and Disney's animated classics for less.
Powered by
Trusted Reviews
When is Disney Plus available in the UK?
Disney Plus arrives in the UK March 24th, 2020. It also launches in Austria, France, Germany, Ireland, Italy, Spain and Switzerland on that day.
Disney Plus rolled out in the US, Canada and Netherlands on November 12th and Australia and New Zealand a week, meaning the rest of Europe had to wait over four months to get it.
For anyone who signed up to DisneyLife, the service is still operating but wis expected to be retired as soon as Disney Plus appears.
Related: Best VPN
How much will Disney Plus cost in the UK?
In the UK Disney Plus will cost £5.99 a month and £59.99 a year.
How does that compare with subscribers elsewhere? In the US, Disney Plus costs $6.99/month ($69.99 per year) and $8.99 ($89.99 a year) in Canada. Subscribers in the Netherlands pay €6.99/month (€69.99 per year), while viewers in Australia and New Zealand pay A$8.99 (A$89.99 per year) and NZ$9.99 (NZ$99.99).
For that relatively cheap sum, streams are available 4K HDR streams – that's HDR10 and Dolby Vision HDR – on compatible TVs. Audio is provided in Dolby Atmos.
Which platforms is Disney Plus available on?
Disney has confirmed that its streaming service will be available Amazon Fire TV, Apple TV, Android mobile and OS TV; Chromecast, iPad, iPhone, PS4, Roku streaming players and Xbox One.
Viewers can download content on up to ten devices, as well as stream to four devices at the same time.
What can you watch on Disney Plus?
Disney has said that content may differ from territory to territory (presumably because of existing deals in those areas). JustWatch has put together a detailed, easy to browse, library of what's available.
In Plus' first year, Disney aims to launch 25 original episodic series and more than 10 movie specials. Over 7500 TV episodes are available to view, with more than 400 films, 100 of which will be recent titles.
Marvel Studios
Marvel is throwing its weight with a number of 'original' series. The first is Falcon and the Winter Soldier in 2020, with WandaVision pushed forward from its 2021 berth to 2020. Loki remains pencilled in for 2021.
Episodes are expected to be six to eight episodes long, with budgets between $100 and $150 million.
Falcon and the Winter Soldier picks up the threads from Civil War and Endgame, as Daniel Bruhl's Zemo returns and Anthony Mackie takes on the Captain America mantle.
Despite his death in Infinity War, Loki returns and this appears to follow on from his brief appearance in the alternative timeline seen in Avengers: Endgame where Loki is in the possession of the Tesseract.
Elizabeth Olsen and Paul Bettany are back  as Wanda and Vision in WandaVision. Supporting them is Kathryn Hahn, Randall Park (Ant-Man and the Wasp), Emily VanCamp (Civil War) and Teyonah Paris, who plays an older version of Monica Rambeau, last seen in Captain Marvel. The events of WandaVision are said to factor into 2021's Doctor Strange in the Multiverse of Madness.
Other projects include a What If? animated series which sees Michael B Jordan, Josh Brolin, Chris Hemsworth, Chadwick Boseman, Samuel L Jackson, Jeff Goldblum, Michael Rooker, Hayley Atwell reprise their MCU roles.
Jeremy Renner is expected to star in Hawkeye, though that appears to have been put on the backburner for now. It was said to provide background to his Ronin character from Endgame, with speculation suggesting Kate Bishop, possibly played by Hailee Steinfeld, will feature.
Other Marvel shows include Ms Marvel, Moon Knight and She Hulk. Firm release dates have not been announced.
Star Wars
The Mandalorian is the first ever Star Wars live action series. Iron Man director Jon Favreau is behind it, with Dave Filoni, Deborah Chow, Rick Famuyiwa, Bryce Dallas Howard and Taika Waititi directing episodes.
Pedro Pascal plays the titular gunfighter in the outer reaches of the galaxy, which takes place five years after the end of Return of the Jedi. The series has finished in the US, so you likely won't have escaped the many Baby Yoda themes.
Alan Tudyk and Diego Luna are to reprise their Rogue One roles as Rebel intelligence officer Cassian Andor and snarky droid K-2SO in the currently Untitled Star Wars Cassian Andor series.
Ewan McGregor is back as Obi Wan Kenobi. Production begins in 2020, with the assumption this takes place after Revenge of the Sith and around the same time as Solo: A Star Wars Story.
Disney, Pixar & National Geographic
A chunk of Disney's library and shows from National Geographic are available from the first day. A brief selection includes:
Aladdin
Bugs Life
Beauty and the Beast
The Jungle Book
The Lion King
The Little Mermaid
Finding Nemo
Free Solo
Gordon Ramsay Uncharted
Mulan
Tangled
Moana
Monsters Inc
Chip 'n' Dale Rescue Rangers
The World According to Jeff Goldblum
The Incredibles
The Muppets
Toy Story trilogy
Tron: Legacy
Enchanted
Wall-E
Up
An investment call suggested Disney was stopping its Vault policy, which rotated certain films in and out of retail channels. With an ongoing digital platform, there'd be no reason to hold content back, but it appears the Vault policy is alive and well with titles already disappearing from the service.
There's a new live action film of Lady and the Tramp with Tessa Thompson and Justin Theroux voicing characters, and there'll be content from National Geographic, such as Gordon Ramsay's Uncharted and The World According to Jeff Goldblum.
20th Century Fox
We know Avatar, The Princess Bride and all episodes of the The Simpsons (in the wrong ratio) are on the service. It's unlikely Deadpool, Die Hard and Logan will appear as Disney Plus has expectations to be a service for the family to enjoy. In the US these films stream on Hulu, so perhaps they'll be on Sky Q or streaming services in the UK.
Bob Iger, Disney's CEO, revealed that some of Fox's bigger hits of the past few decades will be getting straight-to-service sequels. That includes Home Alone, Night at the Museum, Cheaper by the Dozen and The Diary of a Wimpy Kid.
And there you have it. Disney Plus is heading to the UK a week earlier than expected, and we'll be in line to test the service out and see if it's improved from it's slightly shaky start in the US.