Which fitness tracker is right for you? We've tested them all and reveal our top choices
Looking to get back in shape? Then you'll want to invest in a fitness tracker. The idea of a robot shouting at you to run faster may not sound that appealing, but these days there are a variety of great trackers that can you feel like it's worth it.
These include affordable ones for gym newbies all the way up to top end trackers bespoke made marathon runners and professional athletes. But with so many on the market knowing which to get can be a tricky task. Here to help we've created a definitive list of all the best fitness trackers we've reviewed covering every possible price point. Unlike many sites, the only products on this list are ones that we have exhaustively tested and compared ourselves, and you can check the full review of each by clicking on the appropriate links below.
So what's best?
If you're a serious or professional-level athlete then the Garmin Fenix 5 Plus is the best overall fitness tracker money can buy. It has one of the most reactive location trackers we've tested and can track pretty much every sport under the sun. The only downside is that it's seriously expensive, costing £750 on Garmin's online store.
If you're only a casual athlete, then the Honor Band 4 is the best budget fitness tracker we've tested. If you're looking for a fitness tracker geared towards a younger market, take a look at the Fitbit Ace (aged 8+).
Huawei Mate 20 Pro and Band 3 Pro Bundle Deal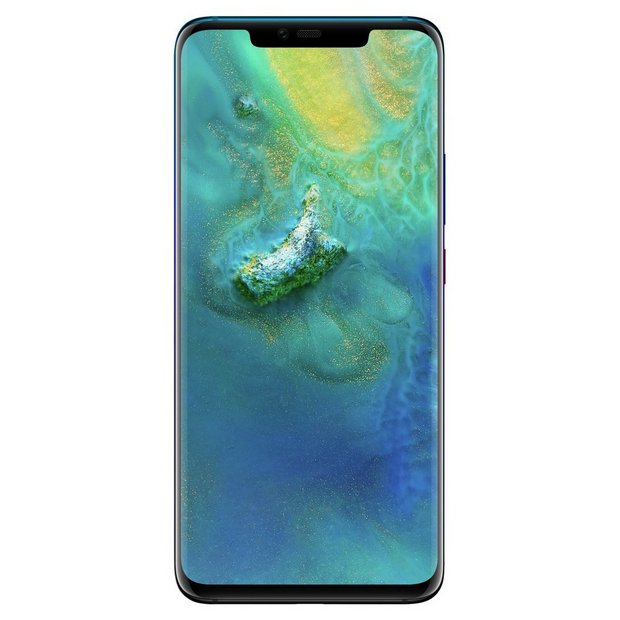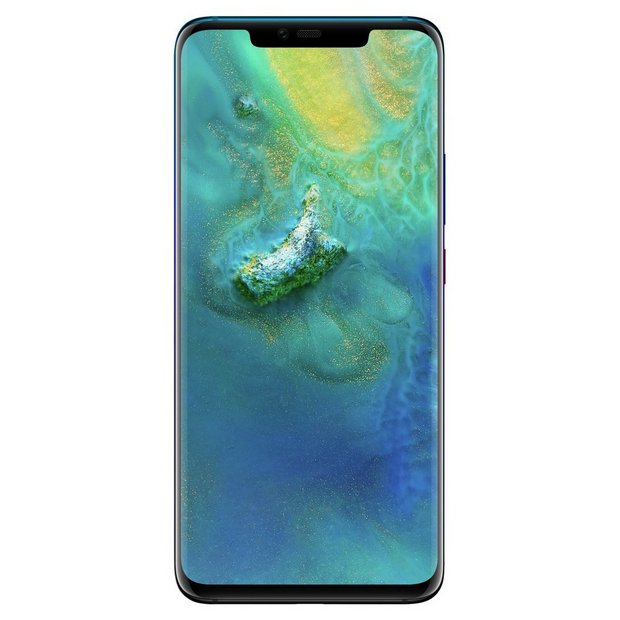 Get the super sleek Huawei Mate 20 Pro with four camera set-up and in-screen fingerprint unlock features and also enjoy a great companion gadget, the Band 3 Pro completely free.
Related: Best smartwatch
How we pick the best fitness trackers
Fitness trackers are often designed as devices that integrate into your everyday life, giving you a helpful nudge towards making better lifestyle choices and making you more conscious of your activity levels. For that reason, we find the best way to test a fitness tracker is mostly to live with it over a prolonged period of time.
By doing this, we gain an understanding on the level of insight it provides, its accuracy against our reference trackers, and how useful it makes all of the data for you the user. It's no good having a multitude of sensors if this information isn't presented to you in an understandable and useful manner. To achieve this, a fitness tracker needs a user-friendly and approachable companion app.
Different fitness trackers are targeted towards different users, from those looking to get started with a healthier lifestyle, to more advanced fitness enthusiasts looking to take their fitness to the next level, perhaps with GPS tracking. We make sure to test each fitness tracker with its intended user in mind, so you can be sure that, if it's a fitness tracker aimed at runners, we've put the miles in.
1. Fitbit Charge 3
A great all-rounder
Pros:
Attractive design
Larger, sharper display
Great battery life
Well-presented app
Water-resistant
Cons:
Some might miss built-in GPS
Still waiting to use the SpO2 sensor
The Fitbit Charge 3 is a huge update on 2017's Fitbit Charge fitness tracker and one of the best options for newbie, or mid-level athletes.
The tracker has a water resistance rating of up to 50 metres which means it can be used to track your morning swim as well as basic workouts, like runs. The subtle design also makes it one of the most comfortable fitting trackers we've reviewed.
When combined with a top-notch Fitbit PurePulse heart rate monitor, excellent battery life and reliable notification features, this makes the Charge 3 feel like a great all-round health tracker that can be worn 24/7.
The only downside is that it only offers connected GPS connectivity, which means you'll have to carry your phone with you if you want reliable distance tracking.

2. Garmin Fenix 5 Plus
The best overall fitness tracker
Pros:
Super-rugged design
Excellent location and distance tracking
More sports options than you'll ever need
Topo map support
Cons:
Doesn't support popular music streaming services
Very expensive
If money is no object, the Garmin Fenix 5 Plus is the ultimate no-compromise multi-sport fitness tracker.
Featuring an array of sensors, including support for the EU's next-generation Galileo satellite-positioning system, the Fenix 5 Plus can track pretty much every sport you can think of – including everything from running and swimming to yachting and shooting.
In addition, the 10-ATM rating means the device will survive at significantly deeper depths than cheaper trackers on the market, making it a great option for water sports enthusiasts.
Add to this a stellar 12-day battery life and 16GB of internal storage, which lets you save music and topo maps for use offline, and the Fenix 5 Plus earns its place as this year's best all-round fitness tracker.
3. Fitbit Inspire HR
Pros:
Water-resistant to 50m
Smartphone notifications
Cons:
No altimeter
Basic fitness tracking
The Fitbit Inspire HR single-handedly replaces numerous Fitbit devices including the Alta HR and the Flex 2, helping to simplify Fitbit's entry-level fitness tracker offerings. It's taken some of the best parts of each, like the water-resistance of the Flex 2 and the heart rate monitor of the Alta HR. This is while coming in at a lower price than the Alta HR.
It's now a great option for anyone who doesn't need some of the more advanced exercise tracking of the Fitbit Charge 3 and want a slightly more sleek design. Otherwise you do get many of the same great functionality of the more expensive tracker, with great sleep tracking, automatic exercise recognition and solid battery life.
It's worth noting that the Fitbit Inspire HR gets our recommendation over the cheaper Fitbit Inspire. The latter model sacrifices a number of features for only a £20 saving, making the Inspire HR much better value.
4. Honor Band 4
The best affordable fitness tracker
Pros:
Bold colour screen
Pleasant design
Connected GPS offers potential for serious run tracking
Great battery life
Cons:
Quick display time-out
HR tracking spotty at certain intensity levels
Notification handling needs work
If you're after an affordable fitness tracker you'll struggle to do better than the Honor Band 4. The low cost tracker costs less than £100 and has all the bells and whistles a casual gym goer, step counter or runner will need.
These include a connected GPS for distance tracking, heart rate monitor and support to track most common workouts, including walking running and cycling. Add to this it's attractive, unassuming design and clear OLED screen and the Band 4 easily earns its place as Trusted's current recommended affordable fitness tracker. The only downside is that it's smartphone app is a little less developed than the competitions'.
5. Motiv Ring
The most discrete fitness tracker
Pros
Attractive, discreet design

Easy to use app

Decent battery life

Water-resistant to 50m
Cons
Basic and slightly inaccurate sleep tracking

Step-counting a little off

Scratches too easily
The Motiv Ring is a clever little fitness tracker that does all its readings from your finger. It looks just like a standard ring but packs in an accelerometer for activity and sleep tracking, and a heart rate monitor.
If you want to keep tabs on your activity without letting the world know, this is one of the most discreet options out there. It's available in even slate grey or rose gold designs.
The Motiv Ring's strengths really are in its discreet form factor, but it does mean it's activity tracking is quite basic. If this isn't a problem, it's a good choice.
Those are our top picks of the best fitness trackers. If you want to know more about fitness trackers and what to look out for when buying one then read on.
6. Moov Now
The best fitness tracker for battery life
Pros
Lighter, smaller more elegant design

In-depth data recorded and analysed

Useful real-time coaching to make instant improvements
Cons
Activity-tracking data is a bit basic

Slightly grating voice coach
When you consider everything you get with the Moov Now for its low price, it's an astounding fitness tracker. Not only does it handle the basic activity and sleep tracking of its peers, but it also has a staggering number of coaching features thanks to its Omni Motion 3D sensor.
When used alongside its excellent Moov Now app, you get guided running, swimming and cardio exercise coaching (think cardio boxing workouts). The guided workouts have real-time coaching and a motion gauge to let you know you're following along correctly.
The Moov Now uses a coin-cell watch battery, and you can also expect around six months of battery life before it needs replacing, which is great. This means you can throw it on and forget about it, especially as you can shower with it on without a problem.
For someone looking to not only track their activity and sleep but actually also get fitter and healthier, the Moov Now offers simply unrivalled value and gets our recommendation.
7. Garmin Vivosmart HR Plus
A great choice for semi-serious athletes
Pros
Rugged waterproof design

Five-day battery life

Excellent fitness tracking

GPS and heart-rate monitor included
Cons
App isn't very intuitive

Not the prettiest wearable around
The Garmin Vivosmart HR Plus packs in every sensor an advanced fitness enthusiast is going to want into a design that, while not the most inspiring, is more subtle and discreet than rivals. All of those sensors also proved as accurate as we would expect.
It's also water-resistant to 50m, which not only means you can swim with it on, but it also means you don't have to take it off to shower, which is more inconvenient than you might initially anticipate. With five-day battery life, it really is an advanced fitness tracker you can throw on and forget about but is always ready for your next exercise session.
Garmin has included some useful metrics, such as its 'Intensity Minutes', which will help to motivate you to work harder. Garmin's Connect app could do with a design overhaul. While there's plenty of data on offer, it can be tricky to initially make sense of it all.
8. Samsung Gear Fit2
A great choice for people that want a smartwatch and fitness tracker
Pros
Great notification management

Vibrant display

Accurate distance and HRM tracking

Useful activity tracking and prompts
Cons
Lacking training insight

Spotty bodyweight exercise rep counting
If you want a fitness tracker that can serve a dual purpose as a smartwatch, you would do well to consider Samsung's Gear Fit2. It's by far the company's best fitness wearable to date. This is considering the subsequent release of the Gear Fit2 Pro, which added in more swimming tracking. We'd still recommend the original Gear Fit2 over the newer model.
The Gear Fit2 has a stunning 1.5-inch curved OLED touchscreen and runs on Samsung's Tizen operating system, the very same seen in its Samsung Gear S3 smartwatch. This means you have access to a catalogue of apps and smartphone notifications.
But as for its fitness capabilities, all are present and correct, including GPS, a heart rate monitor and barometer to get you wanting to use the stairs. There's also built-in storage to store music and you can pair Bluetooth headphones, so you really can leave your phone at home.
The Samsung Gear Fit2 falls a little short when it comes to training insight, and that gorgeous screen also impacts battery life, which amounts to only around three days, but it's still great overall.

9. Garmin Forerunner 645 music
A great choice for music fans
Pros:
Local music playback
Indestructible design
Comfortable fit
Excellent multi-sport tracking
Cons:
Doesn't support common streaming services
Below-average battery
If you like the idea of having a soundtrack during your workout, but hate the idea of lugging your smartphone around with you, then the Garmin Forerunner 645 Music is a great choice.
The Forerunner comes with 4GB of local storage that lets you store music on the device and play it through Bluetooth headphones. The only downsides are that it requires you to own the music, and it doesn't support local music streaming at the moment – though Deezer support has been promised.
Outside of this the Forerunner 645 is an excellent fitness tracker. It features a 5ATM water-resistance rating and all the sensors you'd need to accurately track a variety of different sports, including basic things such as running and cycling, as well as more advanced activities, such as skiing.
If that wasn't enough to entice you, it's also got basic smartwatch functionality and can be used to keep track of incoming notifications and check the weather.
The only slight downside is its below-average battery. If you exercise regularly, don't expect the watch to last more than 3-5 days off a single charge.
best overall fitness tracker
An aesthetically pleasing, sleek design, the Fitbit Charge 3 is the top choice for the best fitness tracker out there. Water resistant and an easy-to-use app, there are also great deals on this must-have wearable.
Fitness trackers – How much should I spend?
If you're just starting out, £80/$100 or less will get the features you need. These will cover the basics, such as counting the steps you take throughout the day and keeping tabs on your sleep at night.
For £100/$120 or more, you'll find fitness trackers begin adding in heart rate monitors targeted towards more intermediate exercisers. At this price, you tend to also see added smartwatch functionality, such as notification mirroring.
Spend around £150/$180 or more and you'll find the advanced fitness trackers with GPS sensors and more fully fledged performance analysis. You'll also start entering smartwatch territory, which means they can serve a dual purpose.
Fitness trackers – What are all the sensors for?
The typical sensors you'll find in a fitness tracker include:
Accelerometer/gyroscope: Used for counting steps and detecting movement. Many fitness trackers have move alerts, which give you a nudge to take a walk if it detects you've been sat down too long. Great for sedentary office workers.
Heart rate monitor: Optical heart rate monitors take readings using optical light. This information is useful both at rest and during exercise. Keeping an eye on your resting heart rate is a good way to measure your overall cardiovascular health. A low resting heart rate means a more efficient and healthy cardiovascular system.
Altimeter/barometer: These detect changes in air pressure and are used to measure altitude. These can be used to detect how many stairs you climb, which can be a great motivator to take the stairs instead of the lift. They can also be used to detect elevation during exercise, such as during hilly runs. This can be used in tandem with the heart rate readings to see when you were pushing extra hard uphill.
GPS / GLONASS: These use satellite positioning to track your outdoor workouts. These give much better distance and speed readings than a simple accelerometer. You'll also get a handy map of your workout to look back on.
Do you think another fitness tracker should make our list? Let us know on Twitter @TrustedReviews.