Argos' Black Friday PS5 bundle is a must-buy for gamers everywhere
Black Friday is still technically a week away, but most retailers have kicked off the deal bonanza early. That includes UK retailer Argos, with a bevvy of tempting tech deals available to buy right now, from smartphones to air fryers and even PS5 bundles.
One particularly tempting PS5 deal from Argos bundles the PlayStation 5 (disc edition) with one DualSense controller and a copy of Marvel's Spider-Man 2 – a game that only came out on 20 October 2023 – for just £399.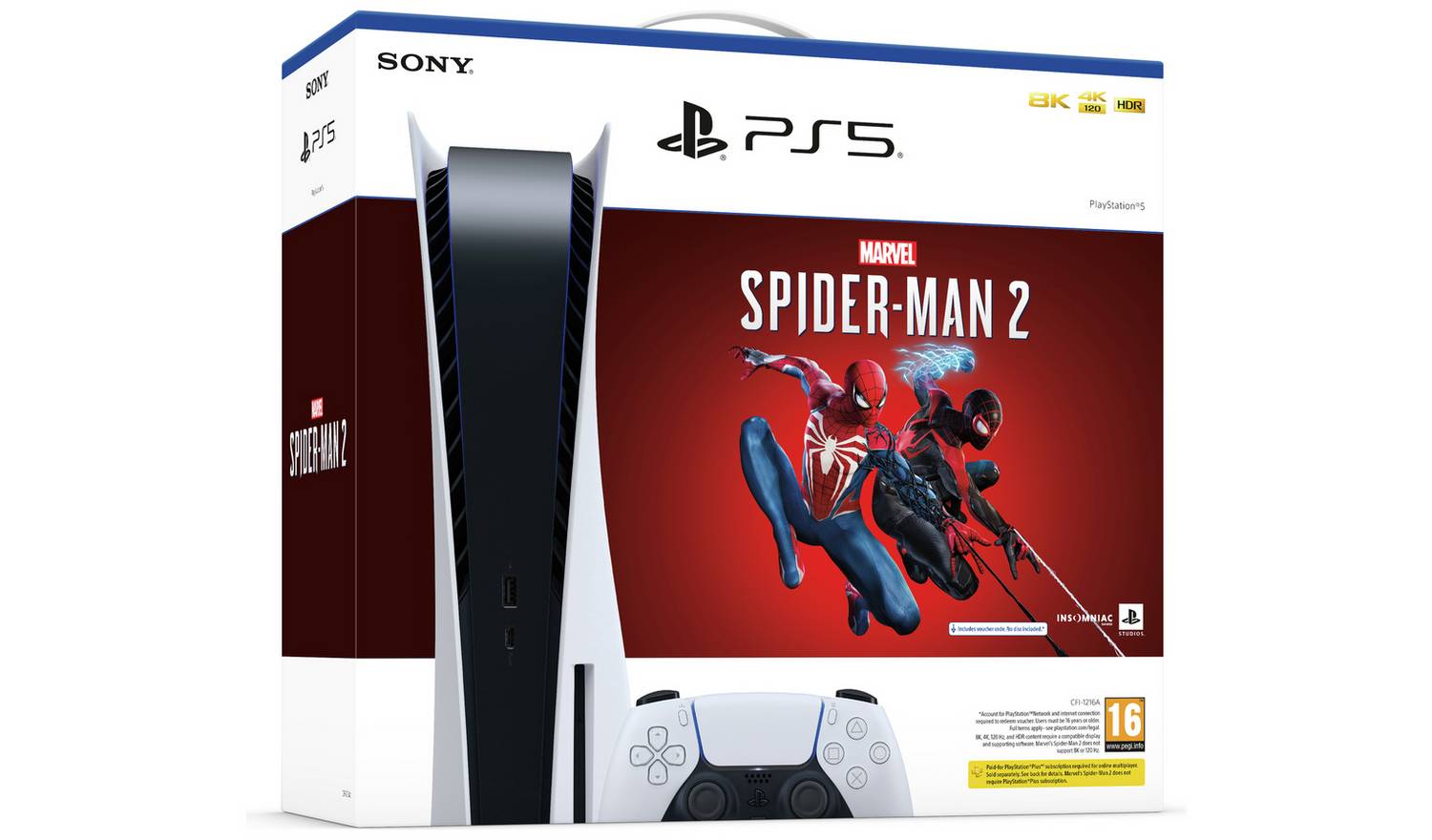 Get a Spider-Man 2-themed PS5 bundle for less than £400
Argos is offering one the best PS5 deals we've seen since its launch, bundling the console with a copy of the new Marvel's Spider-Man 2 for just £399, offering a saving of over £150.
Considering that the console usually retails for £479.99, it's already a tempting bargain, and that's without the additional £69.99 cost for the game. Together, you're saving a whopping £150.98 compared to the combined RRPs of £549.98.
That blows practically every PS5 bundle deal we've seen out of the water, and we're not just talking about Black Friday 2023; this is one of the best prices on a PS5 bundle we've seen since the release of the PS5 back in late 2020. So, if you're still on the hunt for the console and want a game to play as soon as you get it, Argos' deal is an absolute bargain.
You'd better be quick though; while Black Friday sales will likely continue for the next week and a bit, there's no guarantee that this bundle will stick around. Stock is likely limited, and once it's gone, it's gone. 
The PS5 is certainly worth your cash, with the console achieving an impressive 4.5-star rating and the Trusted Reviews Recommended award when we reviewed it. It's not hard to see why either, boasting a serious upgrade in processing power compared to the PS4 with faster frame rates, better quality graphics and breakneck loading speeds that beat even the competing Xbox Series X for impressively short game loading screens. 
There's also the accompanying DualSense controller that, unlike Xbox's option, offers unique new tech including advanced haptic feedback for more immersive vibration sensations and adaptive trigger tech that can change the tension of the rear triggers depending on what you're doing.
We'd argue that the bundled Marvel's Spider-Man 2 is the perfect game to showcase much of this tech too; the game offers a stunning rendition of New York City and, with the combination of processing power and load speeds, provides a fluid open-world experience free of loading screens. 
Throw in an engaging story with Marvel's favourite heroes, Hollywood-level boss fights and plenty to do in the open world, and you've got a solid game – one that we gave 4.5 stars in our full review.
Our favourite Black Friday deals: