Which is the best Mirrorless camera?
Mirrorless cameras are the trailblazers of the camera world. Unlike DSLRs, which have optical viewfinders and internal mirrors, they're pioneering a completely electronic form of a composition that is evolving quickly and bringing lots of exciting new features.
Olympus Pen E-PL8 Camera Deal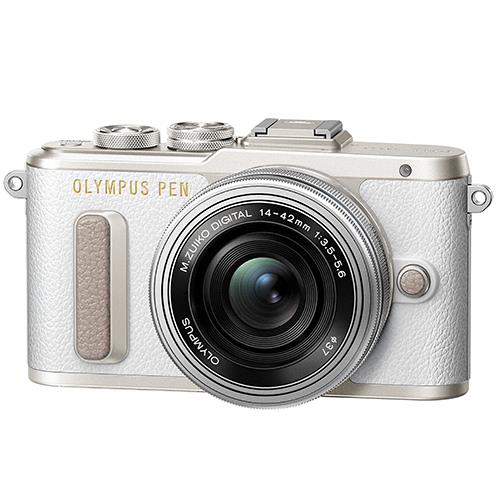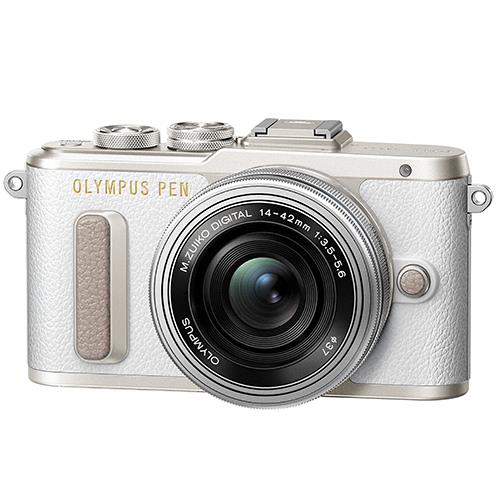 Save £150 with this code and you can also claim a free 45mm lens worth £279 when you buy this fantastic camera. With a flip down screen ideal for selfies and the option to interchange lenses, this is a great middle grade camera for your holiday snaps.
These include everything from electronic viewfinders (or EVFs) to autofocus systems that cover the entire frame, rather than just a diamond in the centre. But with mirrorless cameras coming in all shapes and sizes, it can be difficult to choose which one's right for you. Luckily, we've rounded up the best ones for every type of photographer.
best overall mirrorless camera
Packing one of the best electronic viewfinders around, the Nikon Z6 is our pick of the best overall mirrorless camera. The Z6 is as versatile as a professional mirrorless camera can get.
If you want a small, affordable mirrorless camera, the Panasonic GX800 and Olympus OM-D E-M10 Mark III are both great value starter models that work with a huge range of Micro Four Thirds lenses. The former can now be found for under £300, while the Olympus has a built-in viewfinder.
A step up from those in capabilities if not size, the Fujifilm X-T3 offers a brilliant sweet spot of size, performance and lens choices. If you want the same kind of power in a smaller body, then the Fujifilm X-T30 is also an excellent choice.
Then we come to the hottest battleground in cameras, full-frame mirrorless. Right now, the pack leaders are the Sony A7 III and Nikon Z6. Sony's lens system and overall feature set is more mature than Nikon's new mirrorless all-rounder, but the Nikon Z6 shows great promise and in many ways edges the A7 III in areas like handling. If you already have a collection of Canon EF lenses, then the pricier Canon EOS R is also well worth investigating.
best value mirrorless camera
The Fujifilm X-T3 is our pick for best value mirrorless camera. Overall, we consider this a great camera for both newcomers and mirrorless camera enthusiasts alike.
How we test mirrorless cameras
We put every mirrorless camera we test through a series of rigorous tests to analyse how each model performs. All results are analysed by the very best industry software. This makes our reviews the most authoritative of any you'll read.
We test for colour – different sensor and camera image processors can interpret colour differently, while this can also shift at different ISO sensitivities. We then get down to the nitty-gritty of resolution, with our lab tests showing us exactly how much detail each camera's sensor can resolve. Even though cameras can share identical pixel counts, some perform better than others. Then we look at image noise, since different cameras can produce cleaner images at higher ISOs than others.
Finally, we get out and shoot with every camera in real-world conditions, just as you will, to find out how they perform in day-to-day use.
1. Nikon Z6
Nikon's best full-frame camera ever – and our favourite mirrorless model so far
Pros:
Superb, DSLR-like handling
One of the best electronic viewfinders around
Great touchscreen interface
Performs well in low light
Cons:
Only three native lenses right now
Limited battery life compared to DSLRs
Just one XQD slot
Nikon has really nailed it with the Z6, a full-frame mirrorless all-rounder that has rocketed straight to the top of the camera tree alongside Sony's A7 III.
The pricier Nikon Z7 naturally beats it some areas, including resolution and autofocus points, but the Nikon Z6 offers faster burst shooting (12fps) and better low light performance. It also exactly the same body design, which means superb handling, an excellent 3.6-million dot viewfinder, and a handy tilting touchscreen.
As you'd expect, image quality is fantastic, with great detail and dynamic range, and the in-built image stabilisation helps you get sharp handheld shots.
There are currently only three native lenses for the Z Series, but there are several more on the way in 2019 and Nikon's FTZ adaptor is on hand to help you bolt on all of your existing Nikon glass.
It's a close call between the Nikon Z6 and Sony A7 III, and deciding between them depends very much on your current lens ownership and whether you prefer the slightly larger, DSLR-like body and controls of the Z6. We think the Z6 edges it, but either way it's a great time to be buying a full-frame mirrorless camera.
2. Fujifilm X-T3
A brilliant sweet spot between size and performance
Pros:
Speedy autofocus
Good range of video options
Fantastic image quality
Fun to use
Cons:
Lack of in-body image stabilisation
Screen tilts, not articulates
Average battery life
If you're looking for an all-rounder mirrorless camera but don't want to break the bank, the Fujifilm X-T3 is one of the best options you can go for.
A replacement for the X-T2, the X-T3 follows on from its predecessor with the same classic style that is likely to be adored by lovers of vintage cameras. All those tactile buttons and dials, many of which are customisable, make for a fantastic shooting experience, too.
Outwardly, not too much has changed between old and new, but on the inside, there's been very welcome upgrades made to the sensor and processor, as well as a raft of intriguing new video capabilities that are sure to draw the attention of any budding movie maker.
Fuji's X series uses an APS-C sized sensor. That means they're not the smallest, but they're also not the largest. Fujifilm uses this to its advantage by pointing out that this gives you the best balance between image quality and portability – after all it's got a 'super full frame' range too in the shape of its medium-format GFX models, if you want the ultimate in picture quality.
With its superb autofocusing, fantastic image quality and great handling, you might consider the X-T3 to be somewhat of a mini X-H1, but without the in-body image stabilisation. Battery life is also a tiny bit disappointing, so you may want to shell out for an extra one if you're intending to use the X-T3 on your travels.
3. Sony A7 III
A brilliant full-frame all-rounder with incredible autofocus
Pros:
Excellent value for money
Improved battery stamina
Fast and responsive autofocus system
Revised button layout for intuitive control
Cons:
AF point illumination could be improved
Convoluted menu system
Thin plastic port covers aren't weather-sealed
Handles poorly with large gloves in cold climates
The Sony A7 III is a sensational mirrorless camera that improves on the Sony A7 II and introduces many of the niceties of the A7R III and A9, at a price that falls below £2,000 from launch. Sony calls the A7 III its most basic full-frame camera in the Alpha 7 series, but it's far from lacking when you take a closer look at what features it offers for the money.
It's equipped with a 24.2-megapixel full-frame sensor, which benefits from backside-illuminated architecture. You get a wide ISO range that can be expanded to ISO 50-204,800, fast continuous burst shooting up to 10fps with autofocus and exposure adjustment, and a fully electronic shutter, making it possible to shoot silently when you want to avoid disturbing a subject.
The headline feature of the A7 II was its 5-axis in-body stabilisation. This advanced IS system carries over to the A7 III, but now offers up to 5 stops of stabilisation compared to 4.5 stops on its predecessor. Another improvement sees the A7 III use the same uprated NP-FZ100 battery as the A7R III and A9, offering over twice the capacity of the old NP-FW50. It also gains twin SD card slots, but only one supports the UHS-II type.
In terms of autofocus, the A7 II's AF system has been replaced by a complex arrangement of 693 phase-detection points and 425 contrast-detection points. These cover 93% of the frame. Autofocus is further improved by employing the same AF advancements as used in the Sony A9. The difference in the speed and accuracy of the A7 III's focusing is noticeable coming from the older A7 II.
With a good level of customisation and a revised button layout that makes operation more intuitive, the A7 III is an extremely enjoyable camera to use. It inherits the AF joystick from the A7R III and presents a new exposure lock (AEL) button below the exposure-compensation dial, a new AF-ON button, and an improved rear scroll dial that's far less fiddly.
Other improvements on the A7 III are found at the rear, where a 2.3m-dot EVF with 0.78x magnification and 3in 922k-dot LCD touchscreen take pride of place. The EVF has a lower resolution than the A7R III, but is complete with Zeiss T* coatings to reduce obtrusive reflections.
The A7 III has come on a long way from the original A7 and A7 II. It does exactly what serious photographers want in a body that's smaller and lighter than rival DSLRs, if not quite as well built as the Nikon Z6. It's quick, it's highly versatile and delivers excellent image quality when more is asked from the sensor in low light.
Sony has made a superb all-rounder with the A7 III. By pricing it under £2,000 (body only), it'll appeal to a huge number of photographers who are looking to advance to full-frame, as well as those considering the switch from DSLR to mirrorless.

4. Fujifilm X-T30
The best small mirrorless all-rounder you can buy
Pros:
Superb photo and video quality
Excellent autofocus
Charming retro design
Great range of lenses
Cons:
No in-built image stabilisation
No weather sealing
Looking for a camera that has most of the power of a Fujifilm X-T3 but shoehorns it into a travel-friendly body? The X-T30 is probably the camera for you. It's a close battle between Fujifilm's little powerhouse and rivals like the Sony A6400 and Panasonic G90. But if you don't need a front-facing screen, weatherproofing or image stabilisation, then the X-T30 is the best camera around at this size and price.
It's not just specs and raw performance that make this a great camera for travel or street shooting – the X-T30 also nails the intangibles like usability. From the retro dials to Fujfilm's charming film simulations, It's simply one of the most fun cameras around to shoot with, whether you like stills, video or a mixture of both.
Not that the X-T30 is style over substance. Under the bonnet you'll find the same sensor and processor combination as the excellent X-T3, which helps it shoot 8fps (with the mechanical shutter) or an impressive 30fps with the electronic shutter. Image quality straight out of the camera is superb, which is great if you don't like to do much post-processing, while its 4K video quality is also among the best around at this price.
Throw in the X Series' fantastic range of lenses, which includes 16 primes and 11 zooms, and you have a pro-level system that'll serve you well for years to come.
5. Panasonic Lumix G9
A fantastic, speedy camera for shooting action and sports
Pros:
Superb design and handling
Excellent 4K & 6K photo modes
Well supported by Micro Four Thirds lenses
Offers high-resolution 40MP & 80MP modes
Cons:
Positioning of AF toggle could be better
Lacks battery level indication as percentage
Burst shot mode descriptions aren't clear
No in-camera panoramic mode
The Panasonic G9 sits beside Panasonic's premium GH5 and GH5S models in the Lumix G lineup, and above the new Panasonic G90. Whereas the GH series has always set about appealing to videographers, the G9 is out to fulfil the demands of passionate stills-focused photographers. It does this with an impressive specification, however it's the blistering speeds that it's capable of that really sets it apart from many other cameras.
Shooting continuously in its AF-S mode, the G9 can rattle out a burst at 12fps for as many as 60 frames in RAW, or at 60fps for 50 frames in RAW by activating the camera's electronic shutter. Switching the camera over to its continuous AF mode (AF-C) sees the burst speed drop, but to a highly respectable 9fps using the mechanical shutter or 20fps using the electronic shutter.
The G9's new 5-axis Dual I.S II image stabiliser, which offers 6.5 stops of compensation to counteract camera shake when shooting stills or movies, also has a dual-purpose. It allows the camera to offer a new 80-megapixel high-resolution mode whereby the sensor is shifted precisely between eight shots to create a single image with much finer detail. It's wonderfully executed and is so simply to use.
There's so much more to like about the camera. It has a top-plate LCD like you get on most DSLRs, a superb 3680k-dot resolution electronic viewfinder with 0.83x magnification, and a sensitive 3-inch, 1040k-dot vari-angle touchscreen. It combines all of the above with a spritely autofocus system, relying once again on a formula of contrast detection and Depth From Defocus (DFD) technology.
It may lack a really high-end feel and an in-camera panoramic mode, but it's an incredibly versatile mirrorless camera that's very capable of delivering satisfying results in the hands of those who love photography. There's great value to be had from buying the Panasonic Lumix G9, which is currently offers better value than the newer Panasonic G90, if you don't mind its extra size.
6. Nikon Z7
If it's resolution you need, this is the best mirrorless camera around
Pros:
Compact, lightweight design with well-placed controls
Superb electronic viewfinder
In-body image stabilisation gives sharper images with any lens
Cons:
AF area is invisible when moved using the joystick
Rear screen only tilts up or down
Handgrip too close to the lens for shooting with gloves
The odds were against Nikon coming right out of the gate with a first-generation, full-frame mirrorless classic, but that's exactly what it's done with the Nikon Z7.
A 45.7-megapixel with a 493-point AF system, it's fair to say the Z7 isn't for beginners – this is a high-resolution camera for professionals who demand maximum detail and like to print large. It's also the first serious mirrorless rival to Sony's A7R III.
Choosing between these two cameras will very much depend on which lenses you already own, but we think the Z7 shades it thanks to its superior handling and touchscreen controls. With its deep grip and chunky build, it feels like a slimmed down Nikon D850 – and brings the benefits of a fantastic, 3.6-million dot electronic viewfinder and in-body image stabilisation.
Its superb sensor produces extremely detailed photos with great colours, even at high ISOs. The Z7's only slight weakness is that the autofocus struggles ever so slightly with erratic, fast-moving subjects compared to rivals like the Sony A9. But its AF is otherwise fast and accurate and images are virtually noise-free even at ISO 1600.
Sony's subject tracking and AF speeds may be superior, but the Nikon Z7 is a more enjoyable camera to use. And unless the single card slot is a deal-breaker, it's the best high-res mirrorless camera you can buy today.
7. Panasonic GH5S
Looking to shoot stunning video? Nothing beats this compact system cam…
Pros:
Superb video quality and flexibility

Excellent in low light conditions

Compact, tough and lightweight design
Cons:
Average stills performance
If you prize video quality above stills, then this is the best compact system camera you can buy. Impressively for a camera so small, the Panasonic Lumix GH5S can capture 4K footage at 60fps, with Hybrid Gamma Log HDR and no limits on the recording time.
Its comparatively average still photos, which lack detail due to its 10.28-megapixel sensor, mean the GH5S isn't even really a mirrorless all-rounder. Instead, it's a pro-quality video camera in an incredibly small, weatherproof package – and in this field, none of its rivals come close.
The 10-bit footage the GH5S produces is astonishingly sharp and natural-looking, even straight out of the camera without any colour grading. Thanks to its ultra-sensitive sensor's large pixels, low light performance is impressive too, with an ISO range that stretches to 51,200 in normal mode and 204,800 in extended mode.
With some handy slo-mo options in 4K and 1080p (with the latter available at 240fps) and the ability to record HDR footage, the video options are superb for a camera of this size and price.
If you do like to shoot still photos as well, there are unquestionably more well-rounded options at this level, such as Olympus' OM-D E-M1 II and Sony's A7 III. But if it's pro-quality video from a DSLR-style body that you're after, the Panasonic GH5S is the best mirrorless camera for videographers that we've seen so far.
8. Sony A6400
An excellent mid-range mirrorless camera with great autofocus skills
Pros:
Superb autofocus tracking
Very good image quality
Impressive range of lenses and accessories
Very compact design
Cons:
Operation and handling not the best
Battery life a bit limited
Screen and viewfinder use old tech
No in-built image stabilisation
Sony's A6000 series cameras have long been excellent mirrorless all-rounders, and the A6400 is no different – it's one of the best sub-£1,000 cameras around.
Its only real downside is slightly fiddly handling and controls, which makes it a little more awkward to use than we'd like. Still, you can customise the controls to suit your style and its other considerable talents more than compensate for these niggles.
Chief among these is its incredible autofocus performance. It copes really well with fast-moving subjects in sports or action shooting, with the new real-time AF functionality keeping targets in sharp focus throughout an 11fps burst.
This AF performance also comes in really handy for shooting portraits, with Eye AF very helpful for nailing the focus on faces – and this will also work on pets and animals with a firmware update soon.
And what about image quality? Overall, it's very good, with decent dynamic range, accurate colours and high levels of detail in good lighting conditions, although you do get some smoothing at high ISOs.
Sadly, there's no in-built image stabilisation, so unless you use image-stabilised lenses, you'll need to use fast shutter speeds and high ISOs to prevent blur. This means fans of low light shooting should still consider the older Sony A6500 (despite rumours that this could be replaced by a Sony A7000 later in 2019).
If you don't mind the A6400's slightly awkward handling and lack of IBIS, it's a great alternative to the Canon EOS M50 and imminent Fujifilm X-T30, which both also have APS-C sensors. The A6400's autofocus trumps both cameras, with those rivals only bringing superior vlogging and burst shooting powers respectively.
9. Panasonic G90
A very fine mid-range all-rounder that excels at video
Pros:
Good photo and video quality
Fully weatherproof
Useful vari-angle screen
Image stabilisation works well
Unlimited 4K recording
Cons:
Autofocus not quite up with the best
Bulkier than rivals
Smaller sensor than X-T30 and A6400
At any other time, the Panasonic G90 would easily be the best mid-range mirrorless camera around. It's still up right up there, but strong competition from the Fujifilm X-T30 and Sony A6400 mean your decision's a tricky one.
The Panasonic G90 is bigger and heavier than those two cameras, but this means it does have room for in-built image stabilisation, weatherproofing, and a fully articulating touchscreen that handily flips round to the front. These features help to compensate for the fact that its Four Thirds sensor is smaller than its APS-C rivals, and ensure that it's a fantastic all-rounder with very few weaknesses.
While its autofocus isn't quite as super-reliable as its Fujifilm and Sony rivals, the G90's face and eye autofocus work well and long handheld shots are possible thanks to that stabilisation. It's also great for shooting action thanks to its 4K Photo mode, which shoots 8-megapixel stills at 30fps.
If you don't mind the extra bulk of the Panasonic G90 compared to the slightly more travel-friendly X-T30 and A6400, and like to shoot as much video as you do stills, then it'll make an excellent choice.
10. Canon EOS M50
A charming little CSC that doubles as a fine vlogging cam
Pros:
Compact size and light weight make it easy to carry everywhere
Excellent image quality, with reliable metering and auto white balance
Quick and accurate autofocus, even with adapted EF-mount DSLR lenses
Easy-to-use interface that still gives extensive control over settings
Cons:
Single-dial control slower to use than twin-dial competitors
Overly contrasty viewfinder blocks up shadow details
Poorly implemented manual focus magnification
Very small range of native EF-M lenses
The Canon EOS M50 slots into the company's lineup of mirrorless cameras between the EOS M100 and EOS M6. It offers a similar degree of external control to the firm's beginner-friendly EOS 200D DSLR, but with an electronic viewfinder built-in, alongside a fully-articulated touchscreen.
It's built around a new generation of Canon's Dual Pixel CMOS AF sensor, which is now capable of phase-detection autofocus across a wider area of the frame. With 24.1MP resolution, it offers a sensitivity range of ISO 100-25,600 that's expandable to ISO 51,200. Continuous shooting is a real strength of this camera: 10fps with focus fixed, or 7.4fps with focus adjusted between shots.
For the first time on an EOS model, the EOS M50 provides a silent shooting mode that uses a fully electronic shutter. You get Canon's Auto Lighting Optimiser for balancing shadows and highlights in high contrast scenes and there's a good selection of basic modes and subject-based scene modes for beginners to start with before they progress.
Most notably, the EOS M50 marks the debut of the firm's latest DIGIC 8 processor, making it the first Canon consumer camera capable of recording 4K video.
As you'd expect, Wi-Fi, NFC and Bluetooth connectivity options are all available, with the latter capable of forming an always-on connection to your smartphone using the free Camera Connect app for Android or iOS. When sharing photos, you can either push your favourite shots from the camera to your phone while browsing in playback mode, or view your images on your phone and pull them across.
The EOS M50 is equipped with a 2.36-million dot, 0.39-type EVF with a magnification of around 0.62x. Beneath the EVF is a 3-inch 1.04m-dot LCD, with a fully articulated design. It can tilt upwards or downwards for waist-level or overhead shooting in either portrait or landscape format, face fully forwards for vlogging, or even fold away with the screen facing inwards to protect it from scratches.
Autofocus performance is as good as you could hope for: it's silent and goes about its business accurately. The EOS M50 also works remarkably well with Canon EF-mount DSLR lenses using the Canon EF EOS M-mount adapter that can be picked up for around £109.
With the EOS M50, Canon has produced a very likeable camera that manages to be simple and approachable for beginners or vloggers, while also offering a full degree of manual control for enthusiasts. It has some stiff competition and the only major thing it has against it is the limited number of lenses that are currently available in the Canon EF-M lens range.

11. Panasonic S1R
A mirrorless powerhouse for pros with deep pockets
Pros:
Superb high-res photos
Best-in-class electronic viewfinder
Tri-axial tilting touchscreen
Useful shooting modes like 6K Photo
Cons:
Bigger and heavier than mirrorless rivals
Not the best for shooting action
Average battery life
Not many native lenses (yet)
The Panasonic S1R makes no attempt to hide its pro-friendly leanings – it's about the same size as a DSLR, quite weighty and pretty expensive. But, unless you're a sports photographer, it's also one of the best full-frame cameras you can buy, thanks to its combination of professional power and mirrorless magic.
Like the Nikon Z7, it has a high resolution full-frame sensor (in this case, a 47.3-megapixel affair), a weather-sealed body and excellent handling, particularly if you're coming from a DSLR. Which camera you go for will depend quite a bit on your lens preferences – the S1R is part of the 'L Mount Alliance', which gives you the choice of some existing Leica lenses, native Panasonic-branded lenses and, eventually, a range of Sigma lenses too, including its revered Art line.
If this sounds up your street, and you're prepared to wait for that native lens lineup to grow, then the S1R is an excellent camera for most types of photography. It's not best suited to action, sports or wildlife shooting – the S1R's fastest frame rate is 9fps – but the High Resolution Mode is fantastic for landscapes and still life shots, and overall image quality is excellent whether you're shooting JPEG or converting Raws.
The S1R's viewfinder is the best one we've ever used and, like the Nikon Z7, you also get in-built image stabilisation, which is useful for preserving image quality when shooting handheld. While videographers will be better off with the Panasonic S1, the S1R is no slouch when it comes to shooting video, with the ability to capture 4K at 60fps and the option of a headphone socket, microphone socket and HDMI output.
If you feel at home with a large, chunky camera body, and don't have an existing collection of Canon or Nikon lenses, then the Panasonic S1R is a fine new choice for those coveting a full-frame camera that's packed with latest mirrorless tech.

12. Sony A9
An astonishing, high-speed mirrorless camera that's still improving
Pros:
Excellent handling and controls
Superb autofocus tracking
High-speed shooting with minimal distortion
Excellent electronic viewfinder with zero blackout
Impressive battery life
Cons:
AF area not highlighted in viewfinder when moved via the joystick
Touchscreen woefully under-used
Released in the spring of 2017 the Sony A9 is a high-speed full-frame mirrorless camera that's designed to compete directly with Nikon and Canon's professional-grade DSLRs. More specifically, it's high burst speed and remarkable autofocus tracking abilities mark it out as an ideal camera for high-speed sports and action photography, while it's extended sensitivity settings and silent shooting abilities also increase its appeal to professional weddings and events shooters.
Making all this possible is a new 24MP full-frame Exmor RS sensor that employs Sony's stacked design whereby the sensor circuitry is positioned directly below the photodiodes along with an integral DRAM chip that feeds the data to the A9's powerful BIONZ X image processor up to 20 times faster than a conventional chip. In real-world use this enables the A9 to shoot continuously at up to 20fps via its electronic shutter with AF-C enabled, with no rolling shutter distortion effects and a top shutter speed of 1/32,000sec. Switching to the mechanical shutter, maximum burst speed drops to 5fps with a maximum shutter speed of 1/8000sec.
The other big highlight of the A9 is its AF system, which employs 693 phase-detection points that cover approximately 93% of the frame. With its ability to refocus up to 60 times a second, the A9's tracking abilities with moving subjects are also exceptional. Five-axis image stabilisation in the guise of Sony SteadyShot is also present, helping to keep images sharp even at slower shutter speeds.
Build quality is, as you'd expect of a £4.5k flagship camera, very good indeed with the A9 wrapped in durable magnesium alloy and fully sealed against dust and moisture. Physical controls are plentiful too, and in addition to twin control dials there's also a dedicated joystick for speedy AF point placement. The 3.68m-dot EVF, meanwhile, is one of the sharpest on the market, while the 3-inch rear LCD doubles up as a touchscreen. 4K video capture at 25fps is supported, however the A9 does not offer any "flat" profiles for grading purposes.
13. Fujifilm GFX 50R
The world's most affordable Medium Format camera is a real beauty…
Pros:
Incredibly detailed images
Sturdy but light body
Impressive JPEGs straight out of the camera
Comparatively affordable for a Medium Format camera
Cons:
No in-built image stabilisation
Handling can be a bit awkward
Can't shoot 4K video
Medium Format cameras used to be prohibitively expensive behemoths that rarely set foot outside the studio, but Fujifilm's GFX family are determined to change that. The GFX 50R is the most 'affordable' one yet and, while not exactly small, is light enough to be taken outside for street or documentary photography.
It also takes extremely impressive 51.4-megapixel photos with incredible detail, lovely natural colours and great noise control. While the autofocus isn't the fastest, it's fast enough for most subjects – and with the continuous shooting topping out at 3fps, it's fair to say you won't be buying the GFX 50R for shooting sports.
The GFX 50R's superb, 3.69-million dot electronic viewfinder performs well in all lighting conditions, being bright enough for sunny days while still retaining detail when the sun goes down. It also has a 3.2-in touchscreen that lets you tap to choose focus points and pulls out if you want to frame a shot from low down or above a sea of heads.
Naturally, its video quality isn't quite as impressive as its, with no option to record in 4K, but stick it on a tripod and its Full HD video will be fine for casual use.
There's no doubt that the GFX 50R is a niche camera, with not many photographers outside of the professional game being able to stretch to its £4,000 price tag. But if it's uncompromising image quality at high resolutions you're after, then the GFX 50R is one of the best options around with a growing lens selection too.
14. Canon EOS R
If you already have a stack of Canon lenses, this is still a solid full-frame mirrorless option…
Pros:
Great image quality
Superb EVF
Customisable handling
Cons:
No in-body stabilisation
Quite bulky
We waited what felt like a lifetime for Canon to finally bring us a full-frame mirrorless camera. Perhaps after all that waiting, the Canon EOS R is a bit of an anti-climax, but it's still an excellent first entry for an entirely new range of cameras.
The EOS R looks and feels a lot like a traditional Canon DSLR, but of course, being mirrorless, it's just that little bit smaller and lighter so as to make it a more comfortable overall shooting experience. If you're already a Canon shooter and don't watch to ditch all your lenses to go elsewhere, it's the obvious choice for making the leap into the mirrorless world (though you will need an adapter to use your lenses).
There's a lot to like about the Canon EOS R, and above all else, the images that it is capable of producing are superb. There's also pretty good handling, with nifty features like the customisable touch-sensitive slider just next to the viewfinder.
Sadly, there's also plenty to dislike – with the lack of in-body image stabilisation being a pretty big one. Although it might be smaller than a DSLR, it's still bulkier than other mirrorless full-frame models on the market, so you may also not consider it enough of a size and weight saving to merit forking out for.
Cropped 4K video shooting is another downside, but for the average photographer, that's going to be less of an issue – but for videographers used to shooting with Canon's superb 5D series, it's a bit of a let-down.
Still, if you're a keen Canon user and want to open yourself up to the benefits that mirrorless brings, this is the one to go for now – we'll see what next year brings.
15. Olympus OM-D E-M10 Mark III
Still one of the best viewfinder-equipped cameras for beginners
Pros:
Compact, retro body
Excellent JPEG image quality
Superb in-body image stabilisation works with every lens
Fast, accurate autofocus with static subjects
Cons:
Over-simplified in-camera raw conversion
Less reliable autofocus with moving subjects
If you're looking to upgrade from a smartphone to your first proper camera, there is now a huge range of mirrorless options with built-in viewfinders. While Fujifilm's X-T100 is arguably the most desirable, the Olympus OM-D E-M10 Mark III remains our pick due to its all-round talents and huge choice of lenses.
The OM-D E-M10 Mark III has a 16-megapixel Micro Four Thirds sensor, which is smaller than the APS-C sensors found in the likes of Fujifilm's X-T100. Built-in image stabilisation helps to compensate for this, though, and the smaller sensor size means you do get much faster burst shooting at 8.6fps too.
The sensor is paired with Olympus' latest TruePic VIII image processor – the same one used in the flagship OM-D E-M1 Mark II – which helps to boosts its performance in low light. An even bigger benefit is the ability to record 4K video at up to 30fps, along with 120fps slow-motion video at 720p HD. Sadly, there's no way to attach an external microphone to the E-though, nor does it have a headphone output, so your vlogging options are a little limited.
Still, autofocus is very impressive, thanks to its 121-point contrast detect system. The AF points cover practically the entire frame and while focus acquisition isn't quite as fast as some of the hybrid AF systems employed by other mirrorless manufacturers, it's still impressively quick. Olympus' in-camera 5-axis image stabilisation technology is also on hand to provide up to four stops of shutter speed compensation – even with non-stabilised lenses attached.
Though it lacks the weather sealing of models higher up the Olympus range it still feels solid and sits in the hand nicely thanks to its redesigned handgrip and sculpted thumb rest.
This all adds up to a fantastic little camera for anyone who's upgrading from a smartphone or looking for a take-anywhere second camera. The OM-D E-M10 Mark III combines a strong feature set, classic design and a huge choice of lenses, making it our pick at this price point.
16. Panasonic Lumix GX800
Looking for your first mirrorless camera? This is still a real bargain…
Pros:
Small and easy to use
Capable of 4K Video and 4K Photo
Cheapest Panasonic CSC around
Cons:
Panasonic offers a generous range of mirrorless models to suit all price points and levels of ability. Released at the start of 2017, the Lumix GX800 is Panasonic's current entry-level mirrorless model and, as such, is primarily aimed at casual users looking for an easy-to-use interchangeable-lens camera that's capable of discernibly better image quality than a smartphone or budget compact.
The GX800 is built around the same 16MP Live MOS sensor as the more advanced GX80, which results in a similarly high standard of image quality overall. The GX800's optical low-pass filter has also been removed for enhanced fine detail. Image processing is taken care of via Panasonic's proprietary Venus Engine, which facilitates a native sensitivity range of ISO 200-25,600 (plus an extended lower setting of ISO 100) and a top continuous shooting speed of 5fps.
In addition the GX800 is also capable of recording 4K video at up to 30fps, and comes with Panasonic's innovative 4K Photo mode, which enables 8MP still images to be extracted from 4K video footage in a variety of ways to ensure that you never miss a moment.
In terms of size and weight the GX800 is the smallest and lightest mirrorless camera in the current Lumix range. On top of this, it also benefits from some retro rangefinder styling, giving it an undoubtedly stylish appearance. While buttons are a little scarce and the camera lacks an electronic viewfinder – or indeed any means to attach one – the rear display flips up by 180 degrees so that it can be made to face the same direction as the lens for easy selfies. Better still, the rear display doubles up as a touchscreen, providing intuitive control over the camera.
—
Those are our top picks of the best mirrorless cameras. If you want to know more about what to look out for when buying a mirrorless camera then read on.
Mirrorless camera buying guide
The primary difference between a mirrorless camera and a traditional DSLR is that the latter is fitted with an internal mirror that bounces the image acquired through the lens up towards a phase-detection autofocus (AF) module in the ceiling of the camera before exiting through the optical viewfinder. Once focus is acquired and the shutter button is pressed this mirror raises up, exposing the sensor and capturing the image. In a mirrorless camera, though, there is no internal mirror, so light passes straight through the camera and directly onto the sensor.
Related: Best cameras
When mirrorless models first came out this lack of a phase detection meant they had to use contrast-detect technology to acquire focus, which is slower than phase-detect AF. However, these days many mirrorless cameras use on-sensor phase-detection AF, often in combination with contrast-detect AF to produce AF speeds that rival those of DSLRs. In addition, the fact that there's no mechanical mirror means mirrorless cameras are generally capable of much higher continuous shooting speeds. Some of the fastest mirrorless cameras can now rattle out a burst at up to 60fps after activating the electronic shutter.
Best mirrorless camera buying guide – EVF and sensor
One further issue with early mirrorless cameras was that the lack of an optical viewfinder meant an electronic one was required in its place. Early EVFs were clunky at best, offering a small and pixelated view. But these days, that's simply not the case and the difference in quality between the high-resolution EVFs that many mirrorless cameras are now equipped with and their optical counterparts on a DSLR are far less pronounced.
If you're going to be shooting high-speed sport and action, the other thing you'll look out for is an EVF that features no viewfinder blackout. Viewfinder blackout refers to the period of blackout between each frame captured – something that can make it harder to keep up and track a subject successfully through the frame. The Sony Alpha 9 is currently one of the best mirrorless examples on the market with no EVF blackout.
Related: Best DSLR cameras
While the very first mirrorless cameras were fitted with smaller Micro Four Thirds sensors jointly developed by Panasonic and Olympus, these days they're equipped with a wide range of sensor sizes including APS-C and full-frame. Which of these is right for you will of course depend on your individual requirements and budget.
Below you'll find a jargon buster that reveals some of the complex terminology associated with mirrorless cameras and our compilation of the finest examples to give you a better idea of which are best to buy.
Hybrid AF Systems: There are an increasing number of mirrorless cameras using innovative hybrid AF systems that combine on-sensor phase-detection with traditional contrast-detect AF. And with the new breed of ultra-fast processors dedicated to autofocus duties some mirrorless cameras are now able to outperform DSLRs in terms of AF speed.
Rear display: An increasing number of mirrorless cameras are now adding touchscreen functionality to the rear display, which makes operating the camera much speedier and more intuitive. How the screen is attached to the camera body is another important consideration – some are fixed, some can be tilted, while others use the infinitely more flexible vari-angle design.
Video: More and more new mirrorless cameras are adding 4K video capture. For those serious about video, the Panasonic Lumix GH5 is currently the only mirrorless model to offer broadcast quality 10-bit 10:2:2 4K capture. Be sure to check whether your desired model sports a dedicated microphone and/or headphone input as this does vary between models.
Media slot: All mirrorless cameras come with at least one SD memory card slot, although an increasing number of high-end models sport two. These can usually be configured to record data in a number of ways including using the second slot as an overflow or for raw images, or using one card for stills and the other for video. Support for the even faster UHS-II cards is currently limited to more advanced models.
Design: Broadly speaking, mirrorless cameras tend to fall into one of two camps in terms of their general styling: there are those that take classic rangefinder cameras as their inspiration, while others are designed to mimic the appearance and handling of a DSLR. Which is best for you is all down to personal preference. Just be sure to take build quality into account, as cheaper examples are unlikely to benefit from a tough magnesium alloy chassis and weather-sealed construction.