What's the best air purifier?
We all know about the problems with outdoor air, but that doesn't mean that we should be complacent about indoor air quality. From pollen and dust to harsh cleaning sprays and beyond, the indoor air can be just as bad as outside. That's where an air purifier comes in.
They suck in the dirty air, clean out the pollutants and output clean and refreshed air to help you breath better and reduce the impact of allergies. Here, we've put together the list of the best air purifiers that you can currently buy.
Best overall air Purifier
Doubling up as a fan heater, distribute and control your Dyson Pure Hot + Cold device as you choose, including the area it targets and temperature.
Out of the models that we've reviewed, the Dyson Pure Hot+Cool is the ultimate purifier and perfect for keeping you cool in hot weather. For smaller budgets and rooms, and those less sensitive to air issues, the HoMedics Brethe Air Purifier is an excellent choice.
The remaining choices have all been fully tested by us, and we do not list products based on specifications.
How we choose the best air purifiers
The quality of air cleaning is the key feature of an air purifier. All air purifiers are capable of removing particulate matter (PM) from the air, which are the tiny particles responsible for triggering allergies, such as hay fever and asthma.
To demonstrate the quality of cleaning, the majority of air purifiers come with Clean Air Delivery Rate (CADR) ratings for smoke, pollen and dust. The higher the score, the better the performance. And, the individual ratings help you choose the right purifier for your needs.
However, not all manufacturers quote CADR ratings and, instead, quote the percentage of particles below a certain size: the higher the percentage and the lower the quoted particle size, the better.
Dyson AM09 Fan Heater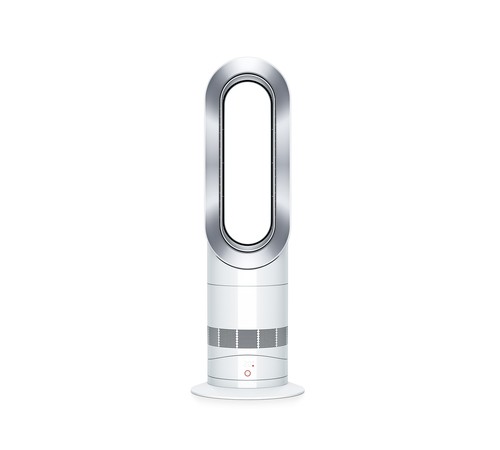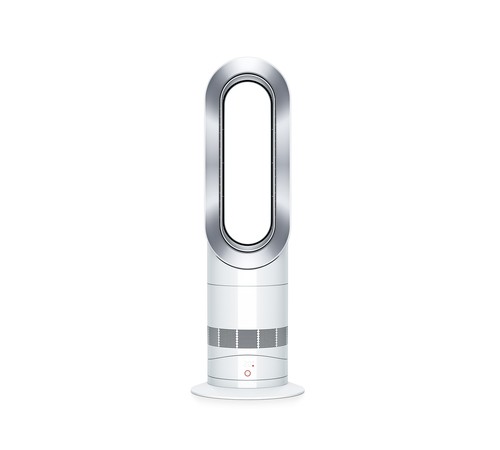 With Air Multiplier and Jet Focus technologies, control how you heat up or cool down your home with a fan heater that is 75% quieter.
Some – but not many – air purifiers are capable of removing Volatile Organic Compounds (VOCs) from the air, too. These are harsh chemicals that can be found in everything from old furniture to cleaning sprays.
To test an air purifier's performance, we use a three-second burst spray from a can of insecticide – a source of particulate matter and VOCs – directed into the middle of the room. With the air purifier placed in a corner running at maximum, we time how long the air takes to return to normal, using a separate air-quality monitor.
We also test the sound levels of purifiers, running at minimum and maximum speeds from a distance of 1 metre.
1. Dyson Pure Hot+Cool
The perfect all-rounder for every time of year all packed inside a rather beautiful exterior, thanks to Dyson's signature bladeless fan design.
Once the air filters have been clipped into place, the Pure Hot+Cool can be controlled using the remote control that magnetically attaches to the top of the fan blade. You can set a temperature, put the fan into cooling mode and cycle the display to see how clean your air is and what's causing any pollution.
Cleverly, the fan can also be connected to your Wi-Fi network, so you can control it entirely through the Dyson Link app or by using an Amazon Alexa device.
As a fan (heating and cooling), the Pure Hot+Cool is brilliant: it's efficient, quiet and has a gentle air stream. It's also a very good air purifer, too, sucking our test allergens out the air quickly, returning our room to a safe state, which the fan's auto mode maintains. Cleverly, this fan can also direct its airflow backwards out of the rear of the fan, so you can use it as an air purifier in the rare times where you don't want a blast of hot or cold air. As a product that you can use all of the time, there's nothing like this, making the Dyson Pure Hot+Cool our air purifier of choice.
Read our full Dyson Pure Hot+Cool review
2. Dimplex DXAPV3N
A cheap and powerful air purfier for smaller rooms.

Not all air purifiers are giant boxes, as the Dimplex DXAPV3N demonstrates. This is a small box that's designed to fit on a desk. It can clean an area up to 28m2, making it suitable for smaller rooms. It's also one of the least expensive HEPA-filter purifiers available. To get the price down, the DXAPV3N is a rather simple product. It can't display the current air quality; there's no remote control; and there's no sleep timer. There's a carbon filter built in, designed to neutralise odours, and it emits negative ions to help reduce the risk of some viruses.
The operation is simple, using the two-speed dial on the side. At the maximum setting, I measured noise at 49dB; switching to the low-power setting, sound dropped to 47.4dB – which is still fairly loud. It's a shame that there isn't a quieter night-time mode. Power efficiency is pretty good, with the DXAPV3N drawing 24.8W at maximum power, dropping to 15.5W at minimum.
At maximum setting, the particulate matter from our spray of insecticide took just under five minutes to return to normal levels. That's comparatively slow, and confirms that this really is a product for a smaller room. The official CADR ratings bear this out, with low ratings for smoke, pollen and dust: CADR ratings: 80 (smoke), 89 (pollen), 78 (dust). Each HEPA filter should last for around 2000 hours. There's no warning to tell you when the filter needs replacing, so regular manual checks will need to be made.
If you have a small office or bedroom, the DXAPV3N could be a good choice. For larger rooms or more effective purifying, the Vax Pure Air 300 Air Purifier or HoMedics Brethe Air Purifier are better choices.
3. Blueair Classic 405
An extremely powerful air purifier that's ideal for dealing with smoke
To look at the Blueair Classic 405 doesn't look like much: it's a rectangular, plain-looking box. Get past the exterior, which is easy to do when you consider that you'll likely tuck this product out of the way, and there's a lot to like here, as this is one of the most powerful air purifiers that we've tested.
Shipping with this model is the SmokeStop filter, which is designed specifically to capture smoke particles, which is handy if you live in a house where people smoke. Each filter lasts around six months, after which it needs to be replaced for a whopping £105. However, if you can opt for the standard HEPA filter, which does the same thing but doesn't capture gasses or volatile organic compounds (VOCs) for £65.
The Blueair Classic 405 has some of the best Clean Air Delivery Rate (CADR) ratings, with test results of 476 (Smoke), 510 (Dust) and 510 (Pollen). These suggest that this air purifier is designed for people with particularly bad allergies. In our own tests, we found that the Blueair Classic cleaned out the smoke from a smoke pellet in 5m 41s – the fastest that we've seen.
Control of the purifier is simple via the control panel on the front, which lets you set one of three speeds. You can also hook the purifier up to your Wi-Fi network and control it via your phone. This model doesn't have an air quality sensor built in, so there's no auto mode. If you have an air quality sensor, you can use IFTTT to control the purifier automatically. The more expensive Blueair Classic 480i does.
If you suffer from allergies or are in a house where people smoke, the high performance Blueair Classic 405 can easily clean anything up to a 40-square-meter room.
4. Dyson Pure Cool Tower
A powerful air purifier that is a top fan for the warmer months of the year.
If you want a device that's useful practically all-year-round, you need the Dyson Pure Cool Tower. This model looks and acts like other Dyson fans, providing you with a stream of cool air when you need it. However, the built-in air purifier can be used to clean your air, too. With this model, the airflow can be redirected out of the back of the fan, so the purifier can run in winter without blasting you with cold air.
Cleverly, the front display shows you the current air quality, so you can see when your air is dirty and when it's clean. Put the fan into auto mode and it will ramp up when the air needs cleaning, but turn off when all is good. Throw in app control and Amazon Alexa support and you've got a quality air purifier and fan combination that more than justifies the comparatively high price.
Read our full Dyson Pure Cool Tower review
5. Vax Pure Air 300 Air Purifier
It might look like a dustbin, but this air purifier is powerful and perfect for larger rooms.
Looking like a fancy bin with an ashtray for smokers on top (760 x 320 x 320mm), the cylindrical Vax Pure Air 300 Air Purifier is attractive in glossy white plastic and is easy enough to place out of the way. It has a HEPA filter – designed to last three to six months, depending on usage – and an ionisation option. The purifier's front panel is dominated by simple touch controls that let you power on the Air 300, control the fan speed, use the timer, and toggle the ioniser function. These options are replicated on the slim-line remote control.
The big indicator light on the front changes colour to display the current air quality, moving from green through amber to red. At minimum fan speed, I found the Vax Pure Air 300 ran at 35.9dB and a more intrusive 62.1dB at max. The night mode cuts the status lights and drops fan speed to a lower level, with sound falling to a quiet 33.4dB. Although it was still audible, you could easily sleep through its low-level noise. Power efficiency is excellent, with max power drawing a peak of 53.8W, and the minimum setting just 7.2W
Most people will find it easiest to run the Air 300 Air Purifier in automatic mode, with the device choosing the best fan speed to deal with current air conditions. I found that the fan never fully turned off, which is a little disappointing. Still, there's a timer option – hourly increments of between one and eight hours – if you want the Air 300 to power down.
Regarding effectiveness, the Air 300 has high CADR ratings:428 (smoke), 392 (pollen), 278 (dust). In our synthetic test, it cleared the particulate matter from of our insect spray in 1min 8secs.
If you want a powerful all-rounder, this is the model to buy, and it's suitable for rooms of up to 120m2. Those who want something quieter should buy the Philips Air Purifier Anti-Allergen with NanoProtect Filter AC3256/30.
6. Philips Air Purifier Anti-Allergen with NanoProtect Filter AC3256/30
Powerful air cleaning and great looks makes this a purifier suitable for larger rooms.
The majority of air purifiers are rather drab-looking, but Philips has gone all-out with its Air Purifier Anti-Allergen with NanoProtect Filter AC3256/30. It looks great. Tall yet relatively thin, this air purifier is easy to tuck out of the way.
As you'd expect from Philips' top-of-the-line air purifier, the AC3256/30 is packed full of features. For starters, it has a particulate matter (PM) sensor. Thanks to the LCD on top, you can accurately see the level of small particles currently in your home.
This model comes with two filters. There's a NanoProtect filter that reduces odours and can filter some VOCs; it lasts for up to 12 months and replacements cost around £30. Then there's the HEPA filter, which lasts for around 24 months with replacements costing around £40. Thankfully, the AC3256/30 notifies when both filters need replacing; if you don't do the job within 14 days, the entire machine locks down to avoid damage.
All controls are accessed from the top, using the touch-sensitive panel. Unfortunately, there's no remote control. Parents will be pleased to discover that there's a child lock, stopping little hands from activating the device. From the control panel you can choose the fan speed, set the timer (in one-hour increments between one and 24 hours), and adjust the brightness of the controls.
Most people will find it easiest to operate the AC3256/30 in automatic mode, where the fan speed ramps up as the air quality deteriorates. There's a standard Auto mode and a more sensitive Allergen mode. Usefully, the colour lamp at the front offers a visual indicator of air quality, moving from blue (good) through amber to red (poor). This lamp is dimmed when you dim the controls, so you can use the AC3256/30 in a bedroom.
At the lowest setting the AC3256/30 is silent, and I measured noise at 33.4dB – essentially, this is just regular background noise. At full tilt sound jumped to 56.7dB. Spraying insecticide saw PM levels drop back to normal in 1min 45secs. High CADR ratings in all categories show that this is a powerful air purifier, lagging slightly behind the Vax Pure Air 300: 234 (smoke), 253 (pollen), 226 (dust).
If you want a super-quiet air purifier, or a model that's designed for pollen and allergies, then this is the model to buy. It's suitable for room sizes up to 95m2. The Vax Pure Air 300 is slightly cheaper and a better all-rounder, but it doesn't look quite as nice and it's louder too.
7. HoMedics Professional HEPA Air Purifier AR-20
If you need something that can handle smaller rooms well, this is the air purifier to buy.
The HoMedics Professional HEPA Air Purifier AR-20 has a slim yet wide case, which makes it relatively easy to position out of the way. It's a mid-size air purifier, able to take on rooms up of to 72m2. It's one of the cheaper HEPA filter purifiers out there. Neatly, the filter can simply be vacuumed to keep it clean, with the Professional HEPA Air Purifier issuing a warning when it's time to do this job via the LED indicator on the control panel. Replacements can be bought for around £20.
As you'd expect from a product at this price, its controls are rather simple. On top there are power, fan speed and timer controls; these are replicated on the slim-line remote control, too. There's no automatic operation mode, nor an indicator to display the current air quality. However, you can run the unit on a timer so that it doesn't over-run, selecting two-hour increments from two to 12 hours.
Running at maximum speed, the Professional HEPA Air Purifier managed to clean the PM part of our insect spray in just over two minutes, running at a fairly loud 62dB. Dropping fan speed to minimum, sound reduced to 42dB, which isn't too bad and easy enough to sleep through. Power usage is a little high: we measured the Professional HEPA Air Purifier as drawing 78.6W on maximum and 43.4W on minimum settings.
CADR ratings are mid-range across the board, showing that this is an effective purifier for general use: 117 (smoke), 123 (pollen), 126 (dust). For a good-sized room (up to 72m2) where you want a simple air purifier, the Professional HEPA Air Purifier is a well-priced option. For larger rooms or more powerful purifying, turn to the Philips AC3256/30 or Vax Pure Air 300 Air Purifier.
How do I buy the right air purifier?
Best air purifiers – What can air purifiers do?
Air purifiers use a fan to pull in dirty air at one end, remove pollutants, and output clean air at the other end. The exact pollutants that can be cleaned depend on the technology used. All of the air purifiers we've tested here use a HEPA filter, which will capture a minimum of 99.97% of airborne particles 0.3µm in size. Also known as particulate matter, these particles can penetrate your lungs causing respiratory problems, particularly in allergy sufferers.
Particulate matter sources include dust, with cleaning likely to disturb dust and throw it into the air, pet hair and dander, smoke and pollens. HEPA filters are no good where dust has settled, since the filters can remove only airborne particles. In other words, you still need to clean effectively. HEPA filters also have a lifespan, after which they'll need to be replaced. The exact timing will depend on the air purifier and how dirty your air is, but expect to buy a new filter between three months and 12 months of operation.
Volatile Organic Compounds (VOCs) are harmful chemicals that are often found in cleaning products, paints, and some beauty products. VOCs are also found in some manufactured products, such as synthetic carpets and old furniture. Most air purifiers can't touch these pollutants; those that can, can't filter all VOCs.
Instead, you're better off with an air monitor, such as the excellent Foobot, to monitor your home to see what's giving off VOCs. Where possible, switch to less harmful products. Some models of air purifier also have an ionisation option. These use negative ions, which causes particles to stick to surfaces – such as wall or floor. Ionisation has been shown to reduce the risk of some viruses. Ionisation on its own isn't particularly effective, so always combine with a proper air purifier.
Best air purifiers – What else should I look for?
All air purifiers use a fan of some description, so look for one that runs quietly enough for your intended use. We measure sound at maximum and minimum settings to help you choose. An automatic mode that ramps up the fan when the purifier detects dirty air is useful, as you can leave the purifier to do its job. You need to match the air purifier you buy to the size of room or space that you want to keep clean. Purifiers are rated by the square metre, so buy one that's big enough.
Finally, you can look out for the Clean Air Delivery Rate (CADR), which tells you how effective the purifier is at different types of allergen, compared to introducing clean air. For example, an air purifier with a CADR score of 190 for dust particles is as effective as adding 190 cubic feet of clean air per minute. In short, the higher the CADR rating for each type, the better. And, CADR scores are comparable across all products, helping you make the right choice.
CADR has three main ratings to help you decide: smoke uses very small particle sizes of 0.09 to 1µm; dust has particle sizes of 0.5 to 3µm; and pollen uses particle sizes of 5 to 11µm. It's best to choose your air purifier based on how effective it is at the pollutant you want to remove. Hayfever sufferers, for example, should choose an air purifier that's efficient for pollen removal.
Finally, since air purifiers come in different sizes, the CADR rating should equal (or exceed) 2/3 of your room size in square feet. A 135-sqft room would need CADR ratings of 90 or above, for example.