First Impressions
While the focus is clearly on the Galaxy S20 Ultra, the S20 is a strong update to one of the most popular Android phones on the market. There are welcome upgrades in all the right places, especially to the camera, but without a hike to the starting price.
Key Specifications
Review Price: £799
Display: 6.2-inch 120Hz OLED QHD+
CPU: Snapdragon 865/Exynos 990
Memory: 8/12GB RAM
Battery capacity: 4000mAh
Interface: OneUI 2.0
Audio: no headphone jack
5G? Yes - 4G/5G options
Pre-orders are now open for the Samsung Galaxy S20 and we've had the chance to put the new 5G phone through its paces. Here are our opening thoughts including details on pricing, release date and the all-important camera.
The Galaxy S20 is your typical Samsung flagship: beautiful display, glass-fuelled design and a camera that desperately wants to take on the iPhone 11 Pro and Google Pixel 4. While I have only spent a few hours with the S20 (and quite a bit longer with the larger, pricier S20 Ultra) there's immediately a lot to like here. Could Samsung once again have one of the best Android phones available?
There are three models in the S20 series: Galaxy S20 – which we're talking about below – Galaxy S20 Plus and Galaxy S20 Ultra.
There's no cheaper "E" model this year, with the regular S20 sitting at the affordable end of the pack at £799 (4G) and £899 (5G). Samsung will also be selling the new 'Lite' range (Galaxy S10 Lite and Galaxy Note 10 Lite), which it is positioning as the choice if you want more bang for your buck.
All the versions of the Galaxy S20 are available to pre-order now, with it shipping on March 13 – see below for our pick of the early deals.
What's the Galaxy S20's camera like?
Let's start with the camera, since it's the big focus here – and even though it's the Galaxy S20 Ultra that benefits from all of the fancy new additions (108MP-megapixel main sensor, 100x zoom, 40-megapixel selfie), the S20 is a significant upgrade nevertheless.
There are three main rear cameras here:
a wide 12-megapixel with an f/1.8 lens and OIS

an ultra-wide 12-megapixel, and

a 64-megapixel telephoto with an f/2.0 lens and OIS.
Samsung says the sensor on that main 12-megapixel camera has been completely rebuilt, with bigger pixels that capture more light. The demo shots I photographed with it certainly looked impressive, displaying plenty of sharp detail. The unit was quick to focus, too, even in poor light – although, of course, I'll only be able to judge it properly against the iPhone 11 Pro and Google Pixel 4's cameras on spending more time with the phone.
Nevertheless, it's the 64-megapixel telephoto that really catches the eye, which comes with a feature Samsung is calling "Space Zoom". This combines a "3x hybrid optical zoom" and "30x Super Resolution Zoom" into one package. Samsung says it uses AI in this process, too, and that the results should apparently far exceed that of previous Galaxy devices.
Related: Best Galaxy S20 Deals
The camera also has a few other tricks up its sleeves, notably the ability to shoot 8K video. This is the first time we've seen this capability on a phone – although since it's supported by the Snapdragon 865 chipset, we'd expect to see it become a regular on upcoming flagships. Interestingly, Sony has decided against supporting the feature on its Sony Xperia 1 II.
It's an impressive feat, even if you're unlikely to have any way to playback 8K content just yet (I know I certainly don't). Samsung is aware of this, and as such has made it easy to capture high-res stills from 8K footage. You can also export footage at 4K or FHD to share with others.
To capture the 8K footage the Galaxy S20 uses the telephoto 64-megapixel camera and it'll take up 600MB of storage per minute of video recorded. You'll also be limited to five minutes of footage at a time.
Has the Galaxy S20's Screen been improved?
Displays on Samsung's flagships have long been considered the best around, and with the Galaxy S20 the company is adding a much-requested feature: a 120Hz refresh rate.
In the simplest of terms, this means the 6.2-inch OLED panel will refresh 120 times a second, rather than 60 times a second. The result? Everything just feels far smoother, which gives the impression the phone is faster. This feature isn't necessarily new – the OnePlus 7T Pro has a 90Hz display – but it's welcome nonetheless.
There is a catch with the 120Hz display, though:  it will only work when the screen resolution is set to FHD (Full High Definition), and it won't be switched on by default.
So if you want to use the S20's QHD+ resolution to its full, you'll need to dial things back to 60Hz. This is a real shame, and means you'll have to make a decision over whether you plump for resolution or speed, sacrificing one of the phone's features in the process. The reason for limiting this feature? Battery life. It appears that running the display at 120Hz at full resolution would have likely put far too much strain on the 4000mAh cell. 
Samsung also revealed that the display doesn't have a variable refresh rate, so the panel will stick to 120Hz all the time, even in situations such as watching a video, where it offers no benefits.
I love the bright, vivid colours produced by Samsung's OLEDs and the Galaxy S20 delivers on this front. The camera cutout is still present, but it now mirrors the smaller design of the Note 10 and is therefore more inconspicuous. 
Support for HDR10+ remains, the panel is super-responsive thanks to the 240Hz touch layer, and there's still a fingerprint sensor buried beneath the display. Overall, it's a fantastic display and will likely be one of the best of the year.
The Galaxy S20's Design – no more headphone jack and a toned-down approach
Samsung hasn't really delivered a huge redesign of its flagship "S" handsets in a number of years, and visually the entire S20 series looks very much like its predecessors. However, it feels as though there isn't much that could change: the front is just a big screen; the back is glass, and there is a smattering of curves.
I can't see this overall aesthetic changing anytime soon. That's not to say it's in need of change, though. The Galaxy S20 feels great to hold and it's fairly compact by 2020 standards. What it isn't though is particularly interesting to look at – even the colour choices are somewhat dull. The Cosmic Grey hue especially is instantly forgettable and only really the pink stands out. Samsung has done far more interesting colours before so I am not really sure why we've ended up with the ones available here.
One notable omission is a 3.5mm headphone port. The Galaxy S20 is the first S-series flagship to ditch the port – while this has become the norm on flagship from Apple and OnePlus, Samsung has been late to join that party. With the S20 you instead get a pair of USB-C buds in the box, or if you plump for Plus or Ultra you'll get a free pair of Galaxy Buds Plus if you pre-order. Thankfully, the phone retains its microSD slot (you can pop a 1TB card in here) and IP68 rating.
Samsung Galaxy S20 specs and battery life
Inside the Galaxy S20 you'll find the usual array of high-end components. Either an Exynos 990 (Europe) or Snapdragon 865 (USA), 8 or 12GB of fast LPDDR5 RAM, and 128GB of storage. The handset felt pretty speedy throughout my hands-on time with it – but then I wouldn't expect anything else.
Samsung will be selling both a 4G or 5G version of the S20; note that it's the only model of the S20 that comes in a 4G variant. You'll benefit from an extra 4GB of RAM if you opt for 5G, but everything else remains the same.
Battery life has been my biggest concern when it comes to previous Galaxy phones, and while I can't say for sure how the S20 will perform, there are reasons to be optimistic. The 4000mAh cell is a good size for the display and Samsung has finally upped the fast-charging speed to 25W – this isn't the fastest, but it represents improvement nonetheless.
Galaxy S20's software
One of the big new software additions for the Galaxy S20 is Quick Share, an AirDrop rival that'll use Wi-Fi Direct to quickly share files between Samsung devices. While Samsung did say some S20 features would trickle down to the S10, it wouldn't confirm whether Quick Share will be one of those.
Samsung's UI has improved a lot recently and One UI 2.1 (which is built upon Android 10) is very nice to look at and smooth to use. Dark mode has been extended to more apps; the main portion of apps are shunted towards the bottom to make single-handed use easier and it just feels a bit more complete than the first One UI.
Samsung Galaxy S20 – prices and release date
The Galaxy S20 price is currently £799 in the UK – that's with 128GB of storage. It's on sale from March 13th, and you can find our pick of the pre-release deals below:
We continually check thousands of prices to show you the best deals. If you buy a product through our site we will earn a small commission from the retailer – a sort of automated referral fee – but our reviewers are always kept separate from this process. You can read more about how we make money in our Ethics Policy.
Samsung Galaxy S20 online pre-order deal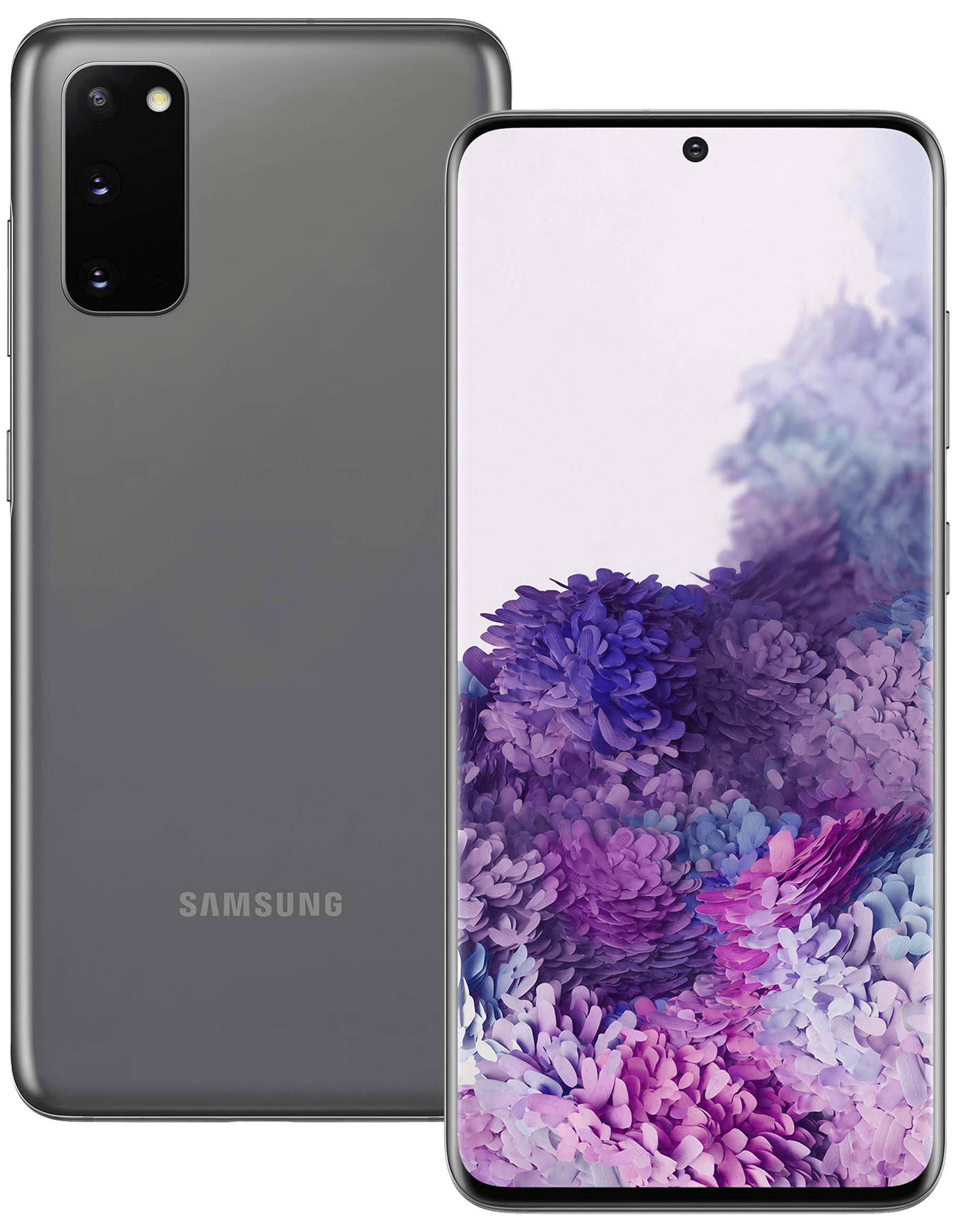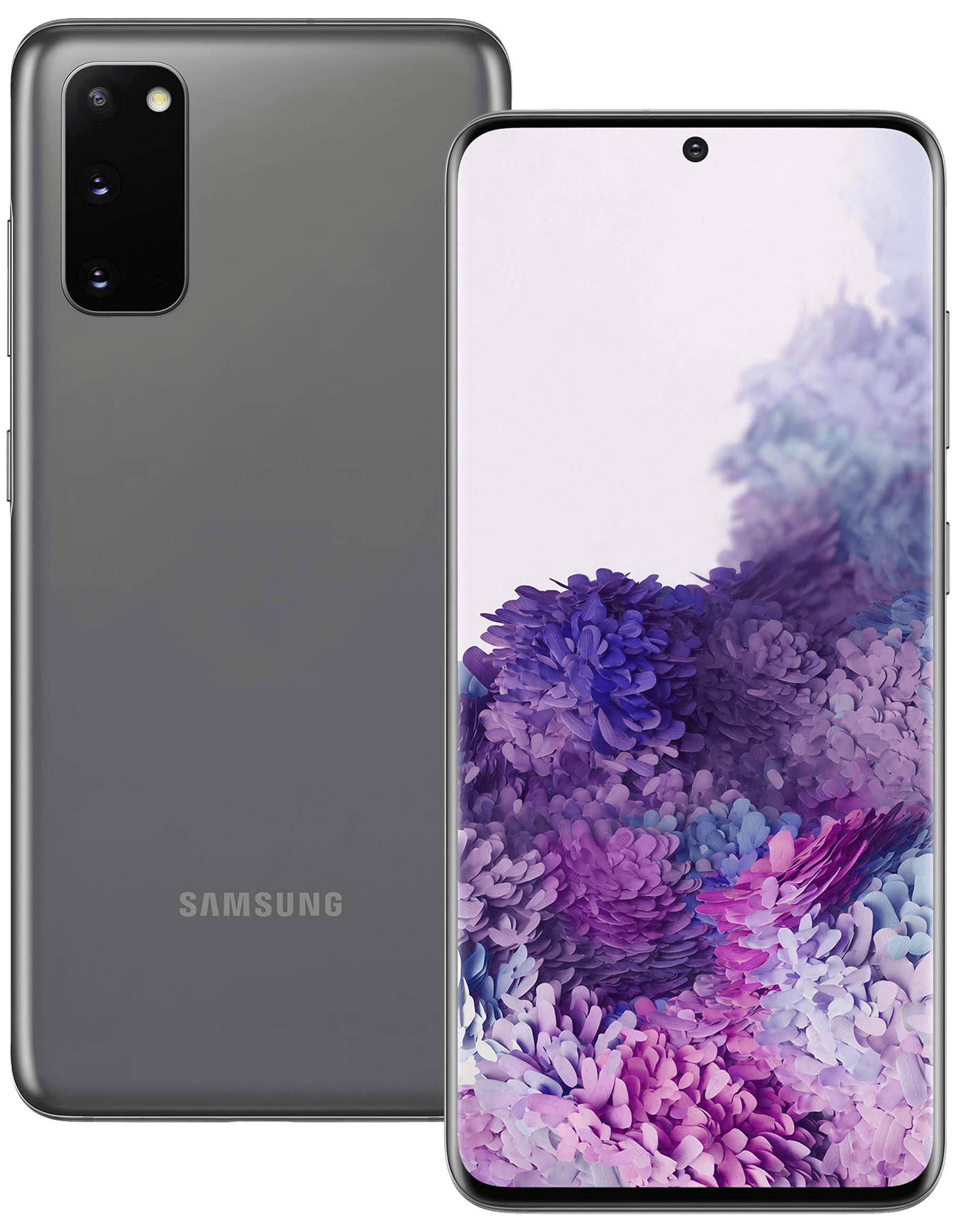 Pre-order the Samsung Galaxy S20 online at Carphone Warehouse and get a generous 60GB data, unlimited minutes AND unlimited texts.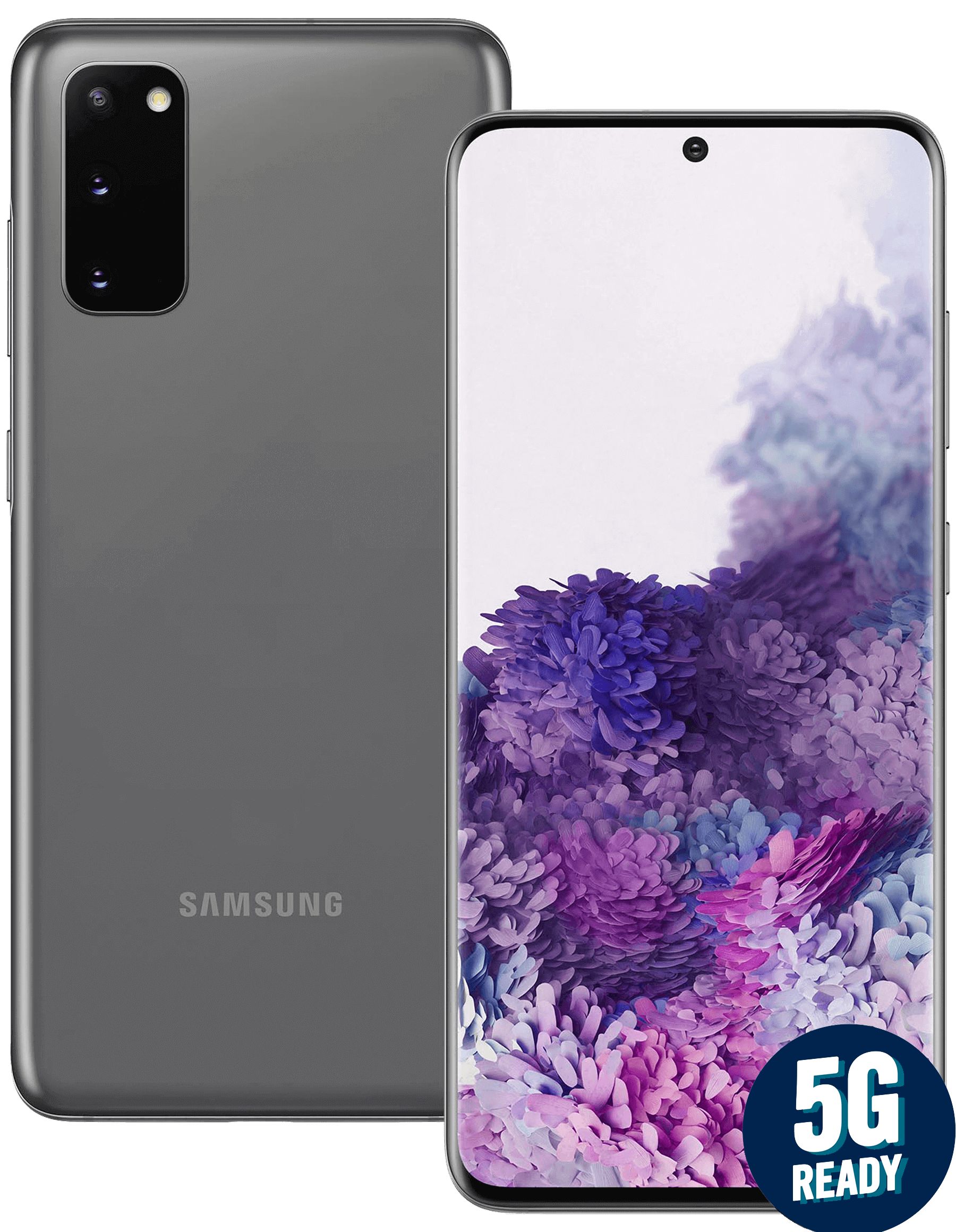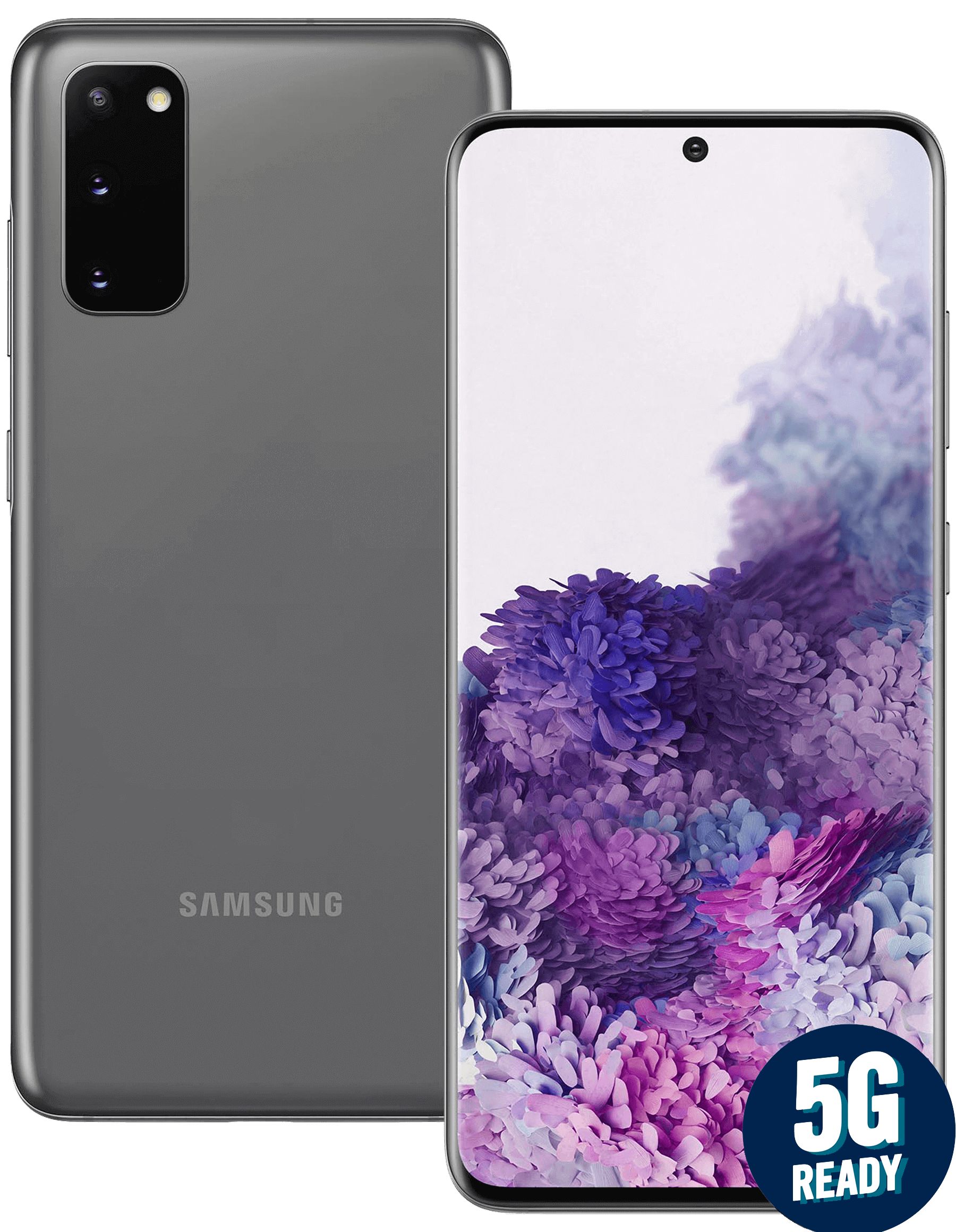 Take home the 5G Samsung Galaxy S20 for the 4G price with this online deal with Carphone Warehouse.
Powered by
Trusted Reviews
Samsung Galaxy S20 – Early Verdict
While the focus is clearly on the Galaxy S20 Ultra, the S20 is a strong update to one of the most popular Android phones on the market. There are welcome upgrades in all the right places, especially to the camera, but without a hike to the starting price.
A 'hands on review' is our first impression of a product only - it is not a full test and verdict. Our writer must have spent some time with the product to describe an early sense of what it's like to use. We call these 'hands on reviews' to make them visible in search. However these are always unscored and don't give recommendations. Read more about our
reviews policy
.
Unlike other sites, we thoroughly test every product we review. We use industry standard tests in order to compare features properly. We'll always tell you what we find. We never, ever accept money to review a product. Tell us what you think - send your emails to the Editor.