iPhone 11 price, specs and features: All the facts about Apple's newest handset
The iPhone 11 is officially on the market. If you're tempted by Apple's new handset, but not sure if it's worth your money, you've come to the right place! Scroll down to find out everything you need to know about the iPhone 11, including its price, specs and camera details.
The iPhone 11 at a glance
The iPhone 11 is available to purchase now
Prices start at £729, and go up to £879 (but it's much cheaper in the US)
It has the same 6.1-inch screen as the iPhone XR from 2018
The iPhone 11 has a dual-sensor rear camera
It runs iOS 13
The iPhone 11 is powered by Apple's new A13 Bionic chip
There's no support for 5G
The iPhone 11 was unveiled alongside the iPhone 11 Pro and iPhone 11 Pro Max on September 10 and, despite its name, it's actually the spiritual successor to Apple's previous generation iPhone XR.
They share very similar specs and a fairly similar design, with the only big immediately noticeable difference is that the iPhone 11 is available in different colour options.
Related: iPhone 11 colours
Confused about why the iPhone 11 isn't the company's main flagship? You're not alone. The naming change has led many buyers to justifiably wonder what's the difference between the iPhone 11, iPhone 11 Pro, iPhone 11 Pro Max and iPhone XR.
For a detailed comparison of the iPhone 11 with Apple's other models, check out one of the below 'versus' articles.
If you're only interested in the iPhone 11, stick around!
iPhone 11 price − How much does the new iPhone cost?
Apple is selling the iPhone 11 for $699 (∼£560) in the US, but a much steeper £729 in the UK.
However, that's still cheaper than the $749/£749 launch price of the outgoing iPhone XR, and it feels like the most affordable iPhone we've seen in many years. This year's 'true flagships' in terms of both specs and price are the iPhone 11 Pro and iPhone 11 Pro Max.
The iPhone 11 is available in a pleasing range of colour schemes: yellow, purple, green, white, black and (PRODUCT)RED. Here's the full pricing breakdown, in both £s and $s:
iPhone 11: £729 (64GB); £779 (128GB); £879 (256GB)
iPhone 11: $699 (64GB); $749 (128GB); $849 (256GB)
In previous years the price in dollars was matched exactly by the price in Sterling, which put UK customers at a slight disadvantage due to the exchange rate. But this year the price is pounds is significantly more expensive. The bad news for Brits is likely due to Apple taking precautions for a possible fall in the value of the pound due to Brexit.
If you're interested in buying the iPhone 11 and want to cash in your older model, here's where you can sell your iPhone.
The iPhone 11 has arrived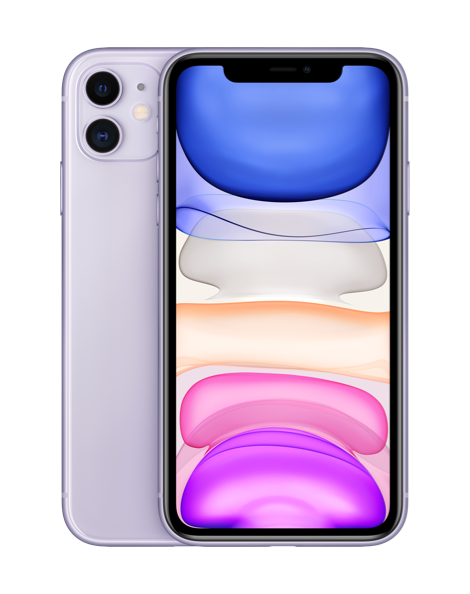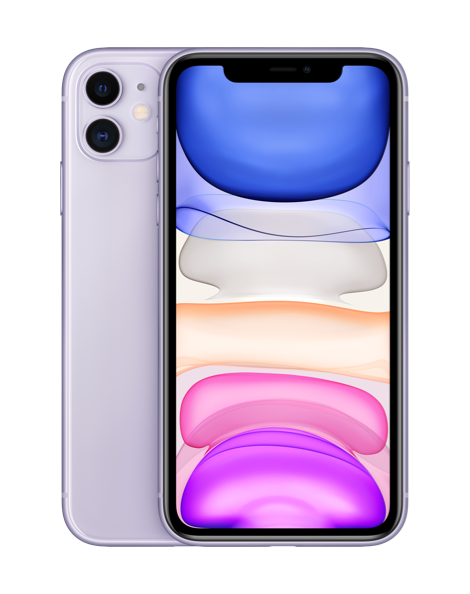 On a 24 month contract pay £1.50 on top every month and get a pair of Apple AirPods for only £36 alongside the stunning iPhone 11 with dual rear camera set-up, liquid retina LCD and A13 Bionic chip.
Related: Best iPhone 11 deals
iPhone 11 release date − When is the next iPhone out?
The iPhone 11 is available to order now, and devices started shipping out to customers on September 20. That date applies for all iPhones in the new range.
Read more: Best iPhone
iPhone 11 design and display
Apple is renowned for producing sleek, iconic designs. The iPhone 11 mostly feels familiar, but the biggest change to the design is a controversial one.
As the multitude of leaks had suggested, iPhone 11 has a large massive camera bump on its back, to house its new double-camera array. That bump looks considerably chunkier than the ones you'll find on the back of Android flagships like the Huawei P30 Pro and the Samsung Galaxy S10, and it's bound to divide Apple fans.
The divisive screen notch was popularised by the iPhone X two years ago, but many Android manufacturers have now ditched it for more subtle solutions including the teardrop notch, cutout camera, and pop-up camera. Apple has clung onto the notch for another year at least, and it's starting to look a bit dated in comparison.
While the iPhone 11 Pro and iPhone 11 Pro Max boast OLED displays, the iPhone 11 has to make to do with LCD. Apple is still sticking with the "Liquid Retina" moniker for the iPhone 11 display instead of adopting the new "Super Retina XDR", and it remains 6.1-inches large with a resolution that's only slightly above 720p.
iPhone 11 camera
The iPhone 11 has got a dual-lens camera array. The extra lens is an upgrade on the iPhone XR's single camera, but the Pro and Pro Max devices have a total f three lenses.
The new secondary sensor is a 12-megapixel ultra-wide angle snapper, which can capture much wider shots thanks to the 120-degree lens. During the demo, Apple showed that you could easily switch between the two with the tap of a soft-key, and you can shoot video in wide-angle too.
Another new camera feature is slow-motion selfies, or 'slofies', as Apple is calling them. This uses the updated 12-megapixel True Depth camera on the front to snap selfies that move. It sounds slightly gimmicky, but it has the potential to be another seriously popular feature like Animoji. Another new camera feature is a dedicated Night Mode for shooting shots in low-light situations.
The design of the iPhone 11's camera module has proven to be controversial, but we're happy that Apple has introduced a secondary sensor to the cheaper model.
iPhone 11 specs
The iPhone 11 packs an A13 Bionic CPU. It entered production in May, according to Bloomberg and it keeps the same 7nm architecture as before. Apple said during its demos that this was the fastest chip on the market both in terms of performance and graphics.
Analyst Ming-Chi Kuo reckons the iPhone 11 packs 4GB of RAM − just like the iPhone XS − but iOS optimisation makes the most of what seems to be a relatively stingy amount of memory in comparison to competitors, which increasingly pack in up to 12GB of memory.
As usual, Apple didn't mention RAM at all on stage, so we'll have to wait for a teardown to know more.
iOS 13 will ship on the new iPhone 11 and this brings highly-requested features like a system-wide dark mode, improved mapping service and more.
iPhone 11 – 5G, battery life and USB-C
If you were waiting to pick up the iPhone 11 in the hope it would ditch Lightning, we've got some bad news. Even though some early rumours had suggested Apple would drop its proprietary port for the common USB-C standard, that hasn't happened.
The iPhone 11 is capable of Qi wireless charging, but it is still packaged with the puny 5W charger that iPhones have used for a decade now. The premium Pro and Pro Max models finally come with an 18W charger as standard, but iPhone 11 customers will have to shell out on a brand new charger straight away to get decent charging speeds.
5G connectivity isn't supported by any models in the new range, which is a bit of a shame considering how impressive we've been by 5G in the UK so far.
While mobile connectivity might not be the fastest around, the iPhone 11 has super-fast Wi-Fi. The latest Wi-Fi 802.11 ax standard, more commonly known as Wi-Fi 6, brings with it up to a 4x performance boost in crowded areas and up to 40% higher data speeds.
Read on for a more in-depth look at the iPhone 11, or check out some of our other iPhone 11 content through the links below: