Google Wifi update will identify your network's problem devices
The Google Wifi router is gaining a handy new feature that'll let users know which devices are struggling to achieve optimum connectivity.
In a blog post on Tuesday, the company announced users will be able to run individual speed and connection quality tests on each device logged onto the Wi-Fi network.
The update to the Network Check technology will provide a report that'll help users determine whether they could alter the positioning of the device or the router.
Or, Google probably hopes, add another router to the mesh Wi-Fi system in order to plug the connectivity gap.
Related: Mesh routers explained
The company writes: "In the past month alone, we saw an average of 18 connected devices on each Google Wifi network, globally. With so many devices on your network, we want to make sure you have a way to know each device has the best connection possible, and that your home Wi-Fi is doing its job."
The Network Check tech currently provides details for the network as a whole, but the forthcoming update will deliver a welcome boost to Google Wifi router owners.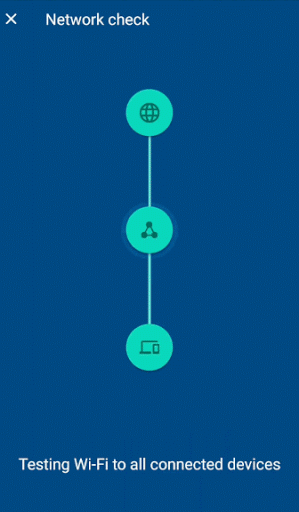 Owners will be able to run the test within the Google Wifi app in the coming weeks, with the company advising users to keep their eyes peeled.
The continually-improving Google Wifi router is a popular option for those seeking to boost connectivity and eliminate dead zones around the home.
In our review, updated earlier this year, we praised the easy set-up and well-designed app, attractive build and reliable, far-reaching Wi-Fi.
However, we marked it down for its high price, modest performance, and the need for a Google account.
Are you a Google Wifi convert? Share your experiences with us @TrustedReviews on Twitter.