We've spotted the ultimate Black Friday Ninja air fryer deal
If you're looking to save big on an air fryer this Black Friday, look no further than this delicious deal on our favourite air fryer for cooking up complete meals, the Ninja Speedi 10-in-1 Rapid Cooker and Air Fryer.
The Ninja Speedi is now just £104.25 when you shop Certified Refurbished on eBay. That's a massive 58% off the air fryer's £249.99 RRP, saving you a grand total of just over £145.
You do need to enter a code to whittle the price down to £104.25. The retailer has already slashed quite a bit off the price of the air fryer, but don't forget to enter code BFNINJA25 at checkout to receive the full discount.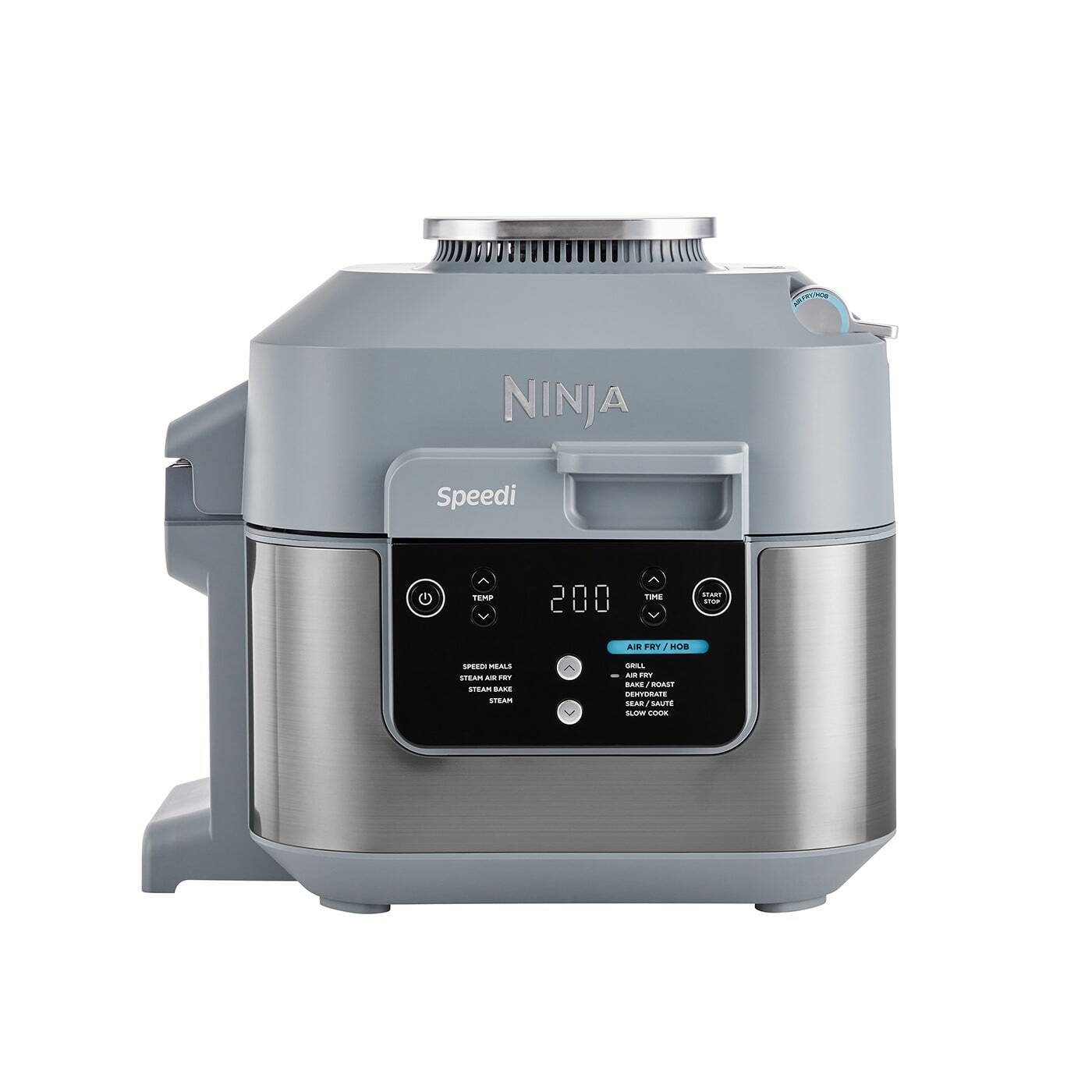 Save big on the ultimate Ninja air fryer
The Ninja Speedi 10-in-1 Rapid Cooker and Air Fryer has plummeted to just £104.25 through eBay's Certified Refurbished program. Enter code BFNINJA25 at checkout to discount the already reduced price down to a sweet £104.25 and save a massive 58% while stocks last.
We'd recommend hurrying, though. There's only a limited quantity of Certified Refurbished air fryers available and 736 of them have already been snatched up as of us publishing this deal.
If eBay's Certified Refurbished label has you hesitant, fear not. This air fryer comes directly from Ninja, meaning you can be sure it's up to the brand's standards.
"Ninja's Certified Refurbished products are returned products which have been professionally checked, cleaned and restored. Refurbished products may have minor cosmetic imperfections and may not be in their original packaging but are in full working order, include accessories and come with a 1-year warranty for your peace of mind", states Ninja on this listing.
Is the Ninja Speedi 10-in-1 Rapid Cooker and Air Fryer worth buying?
From fast meals to perfect chips, this is a versatile air fryer.
Pros
Max complicated meals fast
Versatile range of cooking options
Steam air frying is incredible
Cons
Crisper plate fiddly to remove
Lower max temperature than some air fryers
The Ninja Speedi 10-in-1 Rapid Cooker and Air Fryer is a countertop kitchen appliance designed to cook delicious meals quickly and easily.
The Rapid Cooker mode combines steam with convection heat to perfectly cook fluffy grains, al dente pasta, tender veg and crispy mains, simultaneously. All you need to do is layer your ingredients using the Cook & Crisp Tray to create full, nutritional meals in as soon as 15 minutes.
There's a Speedi Meal program for cooking one-pot meals, a Steam Air Fry setting for salmon fillets, Steam Bake for cakes and breads and Steam for sorting veg, dumplings and more.
The Air Fry mode allows you to cook crispy wings, wedges and more using less fat than traditional frying and there's also a Grill function to caramelise.
To top it off, there's a Bake/Roast setting for meats and desserts and a Dehydrate setting for preparing your own dried fruit and beef jerky.
The options here really are limitless.
Looking for a different deal?
If you're looking for something a little simpler and more compact, don't miss this fantastic deal on a Salter air fryer, now just £32.99.
Our favourite Black Friday deals: