Google Flights can predict delays and will tell you before the airlines
Credit: Harry Knight / Unsplash.com
Google Flights, the company's air travel search and booking platform, can now predict flight delays and will pass the information onto passengers before the airlines.
The company says it is using data from the airlines as well as machine learning technologies to anticipate the length of delays.
Google says it can also cite reasons for those delays, such as the weather or the plane arriving at the gate later than scheduled.
Related: Best phone 2018
Only when Google is more than 80% sure the prediction is accurate will it make travellers aware.
However, it's still likely to give passengers a sense they're likely to be held up before the airlines officially confirm the delay.
This could help with making arrangements at the other end of the journey, but Google is still advising folks get to the airport on time.
Users will be able to see the delays by typing the flight number into Google Search. The data will also appear for customers who've booked via Google or have details itineraries attached to their Gmail accounts.
So basic…
Google added a second new feature on Wednesday geared towards exposing the poor value in so-called "basic economy" fares.
The booking platform will now tell you which amenities are not included with your ticket, for example, whether you'll have to pay extra for baggage or to book your seats.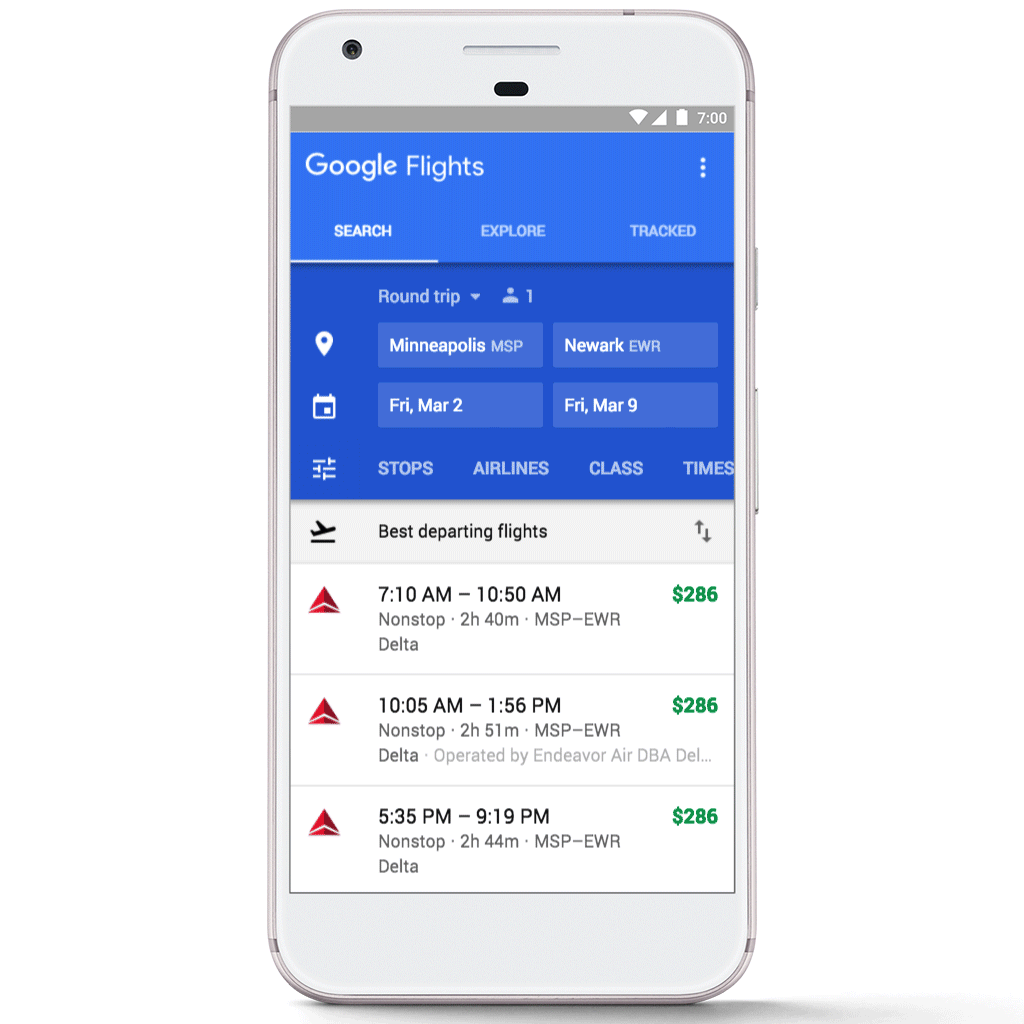 Travellers are often fooled by selecting the lowest price from third-party comparison sites only to realise that price includes practically nothing beyond the flight itself.
Google writes: "New fare types like "Basic Economy" are great for people traveling on a budget, but it can be confusing to understand whether important options— like overhead bin space, ability to select your seat, and baggage fees— are included in the fare. Now Google Flights surfaces that information for flights on American, Delta, and United."
Will you find Google's new tools useful? Drop us a line @TrustedReviews on Twitter.