PS4 – Two Years On
It's been another good year for Sony. The PS4 has now sold nearly 30 million units over the last two years – way ahead of the Xbox One at roughly 17 million units – and will only sell more during the run-up to Christmas. The year's biggest third-party games, including Fallout 4, The Witcher 3, Call of Duty: Black Ops 3, Assassin's Creed: Syndicate and Metal Gear Solid 5, continue to run either more smoothly or at higher resolutions than they do on Microsoft's hardware.
Sony played a blinder by moving its European games showcase from GamesCom in August 2015 to the Paris Games Show in October, and in doing so revealed a slate full of genuinely exciting exclusives.
In other respects, though, 2015 has been a disappointing year. While the PS4 is the best console on which to play Black Ops 3, The Metal Gear finale or Destiny: The Taken King, Sony has struggled to deliver the killer exclusive that the console needs. The Order: 1866 was short and uninspired, Bloodborne brilliant but hardly mainstream fare, while Until Dawn looked staggering but had all the usual failings of an interactive movie.
In October, the Xbox One actually outsold the PS4 in some key territories, including the US, just as it did in April. Microsoft's console seems to have found a second wind. Does this mean the PS4 is no longer the console to buy?

Related: PS4 Pro vs PS4

PS4 – Hardware
Well, it's still the most stylish, compact and unobtrusive of the two. 275mm wide, 53mm high and 305mm deep, it looks sleek and futuristic next to the chunky, more PC-like Xbox One. A new model has emerged with minor revisions to the cosmetic design, including an all matte-black finish, physical buttons for power and the disk eject, but the real news is a quieter hard drive and a new, less power-hungry system board, which makes a quiet console run almost silently until you're playing graphically intensive games.
The new model continues to have the same light-up bar running along the top and down the front of the machine, acting as a giant status indicator to tell you that your PS4 is on or sleeping. Connectivity is the same as well, with two USB 3.0 ports on the front, another on the rear plus HDMI, Ethernet and optical audio sockets.
Sony really pushed the boat out when speccing-up the PS4. Developers wanted standard x86 architecture and Sony took that onboard, but where the Xbox One took a custom AMD APU with eight CPU cores and 12 GCN computer units, Sony gave us 8 and 18. And where Microsoft went for 8GB of 2133MHz of GDDR3 RAM, the PS4 shipped with the same amount ot 5500MHz GDDR5.
The Xbox One's APU runs 150MHz faster than the Sony's 1.6GHz chip, and has 32MB of ESRAM cache to buffer data moving through, but Sony started this race with a clear speed advantage, which is why we still see AC Syndicate and Black Ops III running at higher resolutions on Sony's hardware than they do on Microsoft's.
This isn't necessarily something you should base your buying decision on. The third-party developers are getting really clever with dynamic scaling systems, rendering at lower resolutions or with a reduction in horizontal resolution then upscaling to 1080p. Look closely and you may see a crisper image or more detail in the distance on the PS4 version, but not everyone will see an obvious difference. Look at Microsoft exclusives like Halo 5, Rise of the Tomb Raider or Forza Motorsports 6 and there's no way you could say that they look unimpressive. However, Sony's slate of 2016 games promises some amazing cutting-edge visuals, and titles like Uncharted 4: A Thief's End and Horizon: Zero Dawn have the potential to widen the graphics gap.

Related: PS4 vs Xbox One S

PS4 – Controllers and Accessories
If we ignore the distressing way that the rubber ring is wearing off the analogue sticks on our original PS3 pad, the Dual Shock 4 remains a fantastic controller. The sticks are now precise enough for the most demanding FPS veteran, the bumpers and triggers feel perfectly moulded, and every button seems to sit in the most natural place. The built-in headset socket is still a godsend, allowing you to plug in some headphones for quiet gaming without any hassle or expense.
In a way, some of the pad's gimmicks now seem like relics of Sony's thinking when the PS Vita launched. The built-in speaker has had some moments to shine in GTA 5 and Alien: Isolation, but most of the time it's just a menace that blares out when you're trying to play games quietly at night. It's hard to remember the last time we used the central touchpad for anything bar accessing a menu or scrolling around a map. The flashing, colour-changing sensor bar looks cool, but currently feels as under-used as the PlayStation Camera – currently the most unutilised motion control accessory I've ever had in the house.
If you're going to mock the camera, or the old Move motion controllers, be warned: the PS4 might yet have the last laugh. Both have a part to play in Sony's PlayStation VR (aka Project Morpheus) virtual reality add-on, due to launch next year, and the addition of VR to the PS4 platform could be telling when next Christmas rolls around. We've been impressed with what we've seen so far, though there are warning signs that the initial pricing may be prohibitively high.
We continually check thousands of prices to show you the best deals. If you buy a product through our site we will earn a small commission from the retailer – a sort of automated referral fee – but our reviewers are always kept separate from this process. You can read more about how we make money in our Ethics Policy.
Dualshock 4 Controller + Six months of Spotify Premium membership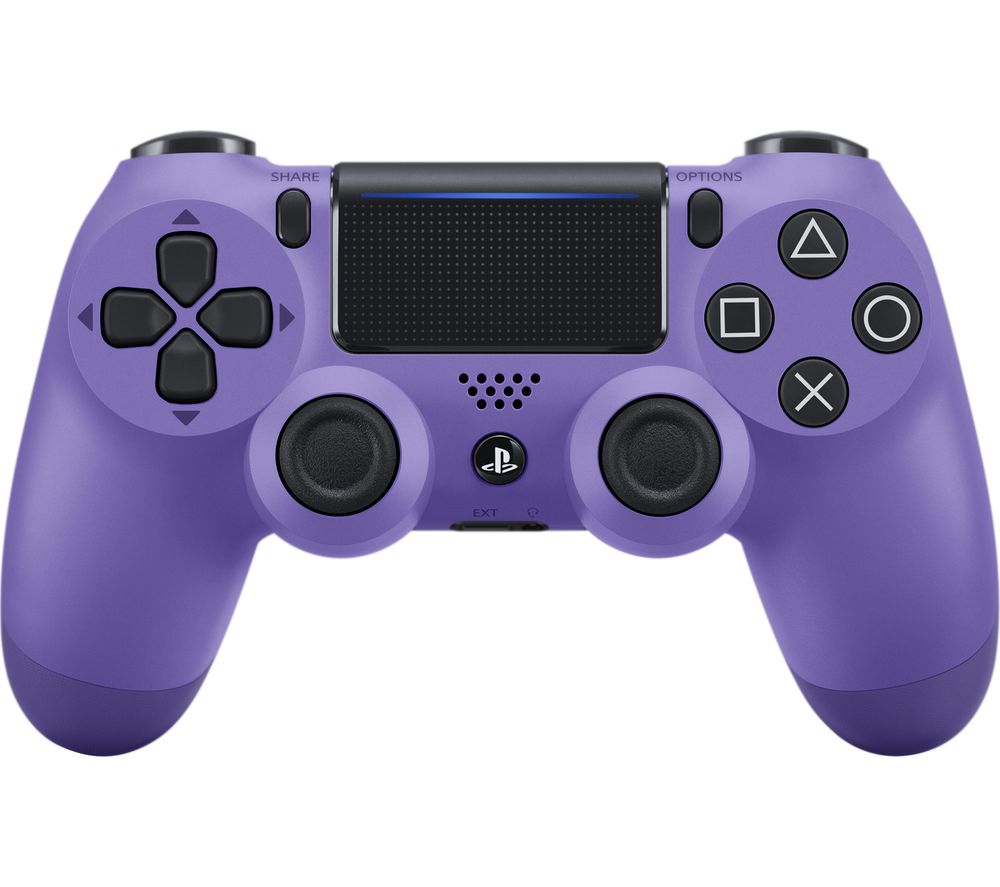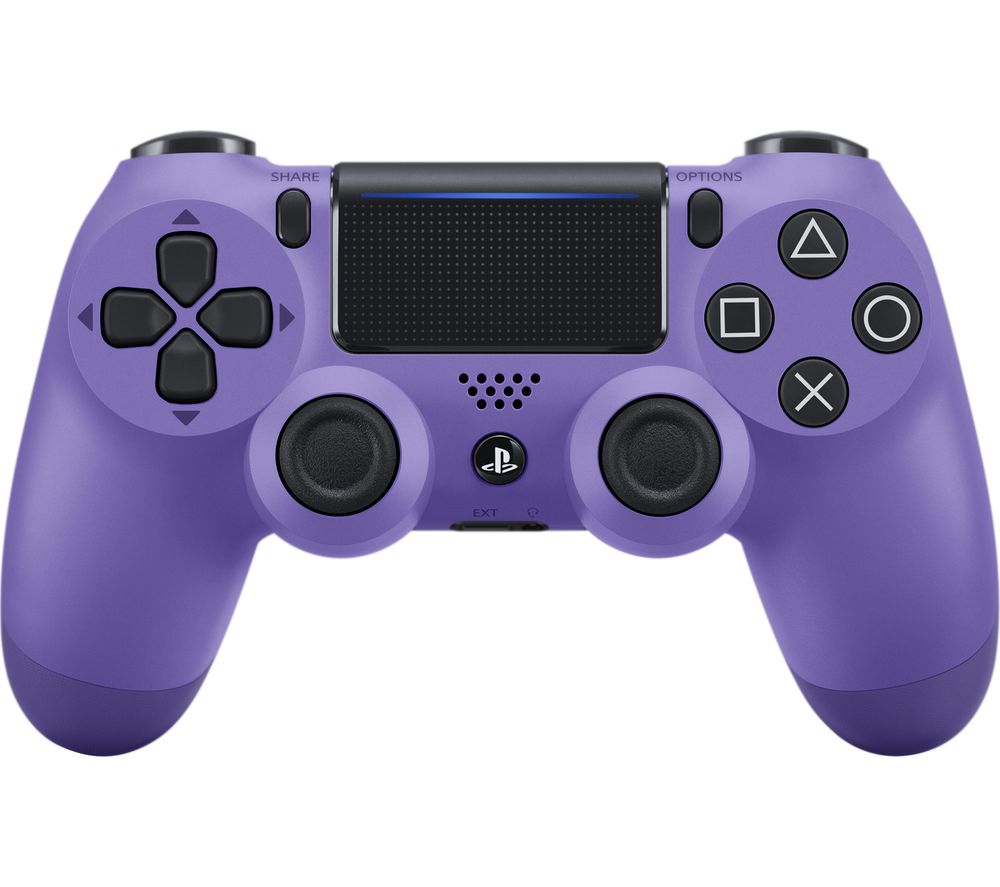 Currys PC World is offering the Dualshock 4 Controller in a variety of attractive colours for just £29.99 this Black Friday - and it comes with the lovely added bonus of six months of Spotify Premium
Powered by
Trusted Reviews
PS4 – Software
Where Microsoft has had to radically revise its console software, Sony pretty much got things right first time around. It's simple and game-focused, and it makes it easy to find the existing games in your library and discover new games in the store. It puts social gaming at the heart of the experience, with What's New updates dominating the screen when you first boot up, and you can see what your friends are playing, whether they're online and whether you can join them. The Facebook, Twitter and Twitch integration works brilliantly, and Sony's simple Capture Gallery app makes sharing clips and screenshots easy. Microsoft is only now catching up with Sony's smart approach.
What changes Sony have made have been to improve the basic functionality, often adding features that the PS4 promised but didn't deliver nearer to launch. The system now resumes from standby and takes you straight to your current point in your current game, and you can now start playing many games while they're installing, with fewer doing the old 'I'll launch the title screen then leave you twiddling' trick too.
The PS4 now has a decent Media Player app, and Sony keeps improving file format support, even covering MKV. You can also customise the UI with different themes and backgrounds, helping make the PS4 feel more your own, while PS2 emulation seems to be rolling out now, though Sony has yet to announce anything official.

Related: PS4 backwards compatibility – Can I play PS3 games on my PS4?

PS4 – Apps and Services
While the Xbox One can now stream games to Windows 10 PCs and devices, streaming is still something of a PlayStation forte. You can, of course, stream games through Remote Play, either to a PlayStaton Vita or to a small number of Sony Xperia phones. You can also stream games across the home network to the PlayStation TV, which can now be picked up at the kind of price where it's almost worth having – should you be happy playing 1080p games compressed at 720p, perhaps on a bedroom TV. Perhaps the PS4's best streaming feature is Share Play, which lets two PS4 owners play the same copy of a game over the Internet. It's oft-forgotten and actually blocked by some games, but it's great for local co-op friendly titles.
The PS4's app line-up has improved dramatically since launch, with Netflix, Amazon Instant Video, YouTube, NowTV, Spotify, iPlayer, Demand 5 and Plex all onboard. It might not have the Xbox One's TV input, optional Freeview HD module or OneGuide, but it's a great media streamer for all but broadcast services, lacking only All 4 and ITV Player of the major UK sources.
When it comes to apps and services, though, the PS4 has two jewels in its crown. One is PlayStation Plus, now a requirement for online gaming, but at £40 a year one of gaming's biggest bargains. Not only do you get money off some of the console's biggest games, but the fantastic Instant Game Collection, giving you a selection of free titles each and every month. However, Microsoft has been catching up through its own Game with Gold program, and it's done so with a vengeance. Instant Game Collection has given us games of the calibre of The Unfinished Swan, Broken Age, Metal Gear Solid V: Ground Zeroes, Apotheon, The Walking Dead Season 2 and Rocket League during this year alone, but Microsoft has also put out some of these titles, gratis, not to mention Assassin's Creed IV: Black Flag and Tomb Raider: definitive Edition. On Sony's side, though, it has a good history of giving away older first-party flagship titles, and we'd be surprised if we didn't see Killzone: Shadow Fall and The Order: 1866 in the Instant Game Collection before too long.
The second is PlayStation Now, Sony's game-streaming service. You can rent and then stream a growing selection of PS3 games for two-day or 30-day periods, and they all stream smoothly and reasonably lag-free. It's not a great way to play games you already own on PS3, as you're paying for the privilege, but it can be a good way to catch up with any PS3 classics that you missed.

Related: Best PS4 Games

PS4 – Games
We don't buy consoles because we like the look of the hardware, but because we want to play games. Here the PS4 is a slightly awkward proposition. On the one hand, it's definitely the best system for cross-platform titles – well, unless you're willing to splash out more on a decent games PC.
On the other, we've seen a tragic dearth of quality exclusives this year, with many of our most anticipated PS4 titles not arriving until the next. So far, the best exclusives have been Bloodborne and Everybody's Gone to the Rapture, though DriveClub has improved enough to add it to the must-have list.
All the same, it's hardly a great sign that Sony's biggest first-party hit for Christmas is a compilation of remastered PS3 Uncharted games, however brilliant that might be.
Next year looks much better, and hopefully, PS4 owners will be cock-a-hoop when No Man's Sky, Uncharted 4, Wild, The Witness, Ryme and Horizon: Zero Dawn appear. Even that list leaves out Media Molecule's brilliant but bonkers Dreams, a new Ratchet and Clank and many, many more.
Related: Best PlayStation VR games

Verdict
It's tempting to see the PS4 as a 'jam tomorrow' console, with the Xbox One delivering jam today. However, there's more than enough third-party jam to make you glad you bought one now, while tomorrow's jam does look very, very tasty indeed.
Sony still has work to do convincing us that it can still knock out big, amazing experiences that you can't find anywhere else, but we're quietly confident that it can pull it off, either through games or through pioneering console-based VR.
Microsoft might have dominated this year's gaming landscape, but Sony still has the hardware and the games to dominate the next.
Unlike other sites, we thoroughly test every product we review. We use industry standard tests in order to compare features properly. We'll always tell you what we find. We never, ever accept money to review a product. Tell us what you think - send your emails to the Editor.