iPhone 8 Plus – Camera
The iPhone 8 Plus has dual 12-megapixel cameras on the rear. Like on the iPhone 7 Plus, one of these is an optically stabilised f/1.8 wide-angle camera and the other is an f/2.8 telephoto camera that allows a 2x zoom without sacrificing quality. Apple says it has completely rebuilt the sensor, making it larger and faster, and there's a new ISP (image signal processor) for better textures and colours.
Instantly striking is how different the iPhone 8 Plus' pictures are to those from previous iPhones; they're far more like images taken by the Google Pixel and Samsung Galaxy S8. Colours are more vibrant and saturated, dynamic range is better, and there's just a pop to images that was lacking before.
Related: Best iPhone
Note that it's much harder now to turn off auto-HDR, as it is on the Google Pixel. Instead of tapping an icon in the camera app, you have to go to Settings, then Camera and manually switch it off there. Apple clearly thinks auto-HDR is the way forward, and I pretty much agree.
Are the pictures better than those from the Pixel, Galaxy S8 and other top Android phones? The only answer to that is: sometimes, yes, and at other times, no. Basically, the cameras on these flagship phones are all so good now that whichever you pick you'll see great results. On the whole, I prefer the daylight pictures from the iPhone 8. They have a more balanced look between the super-saturated S8 and more natural Pixel. But in low light, I still feel the Pixel takes a better picture.
Portrait mode was the big addition with iPhone 7 Plus, but with the 8 Plus we now have Portrait Lighting. It adds an effect that's supposed to mimic professionally staged lighting. Apple insists this isn't simply a filter, but instead uses facial tracking to build up a picture of the face and then add the desired lighting on top. There are numerous options to pick from, but aside from the regular portrait mode I don't believe that any of them work that well.
We continually check thousands of prices to show you the best deals. If you buy a product through our site we will earn a small commission from the retailer – a sort of automated referral fee – but our reviewers are always kept separate from this process. You can read more about how we make money in our Ethics Policy.
Today's Best iPhone 8 Deals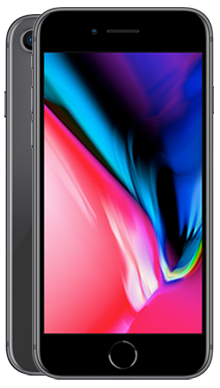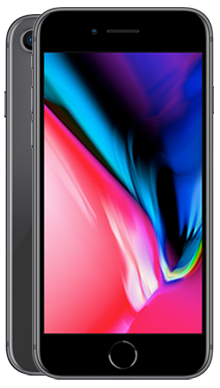 Finally, picking up an iPhone 8 with a high data allowance no longer costs an arm and a leg, evident by this stellar offering from Fonehouse, with 30GB of data coming courtesy of Three.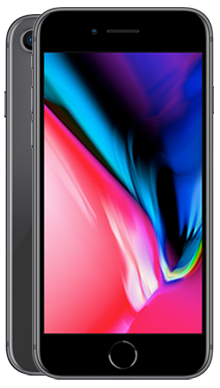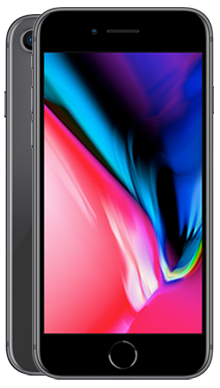 With absolutely nothing to pay upfront and a small asking price of £22 a month, this refurbished iPhone 8 contract is perfect for anyone on a budget.
Powered by
Trusted Reviews
The silky bokeh achieved by the Portrait mode is still the best out there, but the new set of effects deserve the beta tag. 'Contour light' is probably my favourite, since it adds some minor flecks of light around the cheekbones and eyes, but the two 'Stage light' options need some work. These cut out the subject, and replace the background with black. The idea is great, but the results have an amateur feel. There's no blend between where the shadow starts and the colour finishes, and the actual cut-out isn't often accurate. I won't bash on too much about these modes, since they're still in beta, but Apple could have waited until they were ready to release them.
Related: Best iPhone Deals
You can still use the zoomed lens to get closer to a subject, but the lack of optical image stabilisation and the narrower aperture on this camera limit its functionality.
The 8-megapixel front-facing camera hasn't seen any updates, but the same isn't true of video. You can capture 240fps slo-mo at 1080p, and 4K at a ridiculously smooth 60fps – this is the first phone to support the latter, although Samsung is adding it to the Note 8 later in the year. To utilise 4K 60, you'll have to switch to Apple's new HEVC format; there don't appear to be many compatibility issues that I've noticed.
Unlike other sites, we thoroughly test every product we review. We use industry standard tests in order to compare features properly. We'll always tell you what we find. We never, ever accept money to review a product. Tell us what you think - send your emails to the Editor.