iPhone 7 – Camera
The new iPhone 7 feature I've been most anticipating is the upgraded camera.
Like many things Apple, the results of the photos taken by the iPhone 6S and its predecessors belied the specs of the camera. A whole lot of software cleverness goes into the pics, yet they remain natural-looking. It's something I've always appreciated, even though top-end Samsung and LG smartphones have performed better in some scenarios.
The iPhone 7 comes with a new six-optic lens, OIS (optical image stabilisation) and a wider f/1.8 aperture. All this leads to improved low-light performance. If you like taking photos in dingy restaurants or bars, or out and about at night, you'll really appreciate it.
There's more detail captured by the iPhone 7 compared to the 6S Plus, and colours are more realistic, even if the red in the iPhone 7 shot looks like it has a tad too much magenta to it
Getting OIS on the smaller phone is great. It was a feature reserved for the bigger Plus models in the past. This reduces the minor shakes and judders your hands make when holding a phone, which means there's less chance of blurry shots in poor light – as long as your subject isn't moving around, of course.

The wider aperture provides a shallower depth of field, so the background blurs more on close-ups
It's the wider aperture that makes even more of a difference, though. A wider aperture lets more light into the sensor, leading to more detailed photos with less noise when it's dim. It also reduces the depth of field, so you can create nice soft-focus backgrounds more easily.
Related: Best iPhone Deals
There's even a decent level of detail captured in darker shadowed areas, such as the memorial to the left of this scene
These are the improvements I was hoping for, and they really deliver great shots.
So far, though, I find it doesn't quite live up to the exacting standards set by the Galaxy S7 in well-lit conditions. I've chosen to compare it to Samsung's flagship, as we think it's offered the strongest phone camera around, until now.
We continually check thousands of prices to show you the best deals. If you buy a product through our site we will earn a small commission from the retailer – a sort of automated referral fee – but our reviewers are always kept separate from this process. You can read more about how we make money in our Ethics Policy.
Today's Best iPhone 7 Deals
Get double the data with this brilliant iPhone 7 tariff on O2, providing superb value for money for anyone who's after an Apple device that won't break the bank, and with a fair share of data to go with it.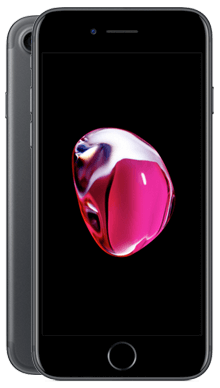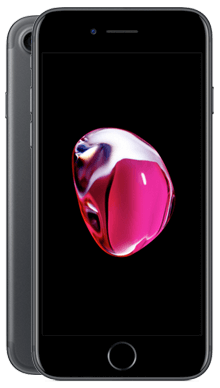 If you're looking for a cheap, no frills contract to keep your kids happy, look no further than this super affordable offer on a refurbished iPhone 7.
Powered by
Trusted Reviews
The iPhone 7 treats the sky better, but the Galaxy impresses with greater contrast and detail
In good light the iPhone 7 performs well, but not quite as impressively as the Galaxy S7. In very low light or tricky mixed lighting, it's the iPhone 7 that stands out.
The iPhone 7 does better in tricky and low-light conditions
There are no manual controls to tinker with like you'll find on some Android phones, however the iPhone seems to take good pictures regardless of the settings. There are a few inconsistencies, though.
These photos were taken less than a second apart, but note how much brighter the baby is on the left, as well as the clipping at the top where the sun hits the grass
I found the exposure to vary from picture to picture taken one right after another. One picture would overexpose and blow out the surrounding sky and clouds, while the next would be spot-on, providing more equal exposure across the board.
Apple has doubled the brightness of the flash too, so if it's really dark you can still take some good shots. It still uses the True Tone system which attempts to adapt the colour of the flash depending on the ambient lighting. This helps provide more realistic skin tones as opposed to the ghost-like quality some LED flashes bestow.
Taking video using the iPhone 7 is also a joy. You can shoot at 4K or 1080p if you want a higher framerate. Slo-mo is still as delightful as the first time we used it, and it's dead easy to select which bit of a video goes slow and which moves at a normal pace.
The front-facing camera, or FaceTime camera, has also had a boost. It now has a 7-megapixel sensor and selfies look a little better than before.
Unlike other sites, we thoroughly test every product we review. We use industry standard tests in order to compare features properly. We'll always tell you what we find. We never, ever accept money to review a product. Tell us what you think - send your emails to the Editor.