Best Xbox One S and Xbox One X deals: If you've been weighing up an Xbox One purchase, and can't wait for Black Friday, then our advice is to bite the bullet. There's never been a better time to jump into Microsoft's console gaming ecosystem.
The Xbox One is in something of a sweet spot right now, with an enviable roster of killer games married to a bunch of great bundle deals.
You also have two highly appealing console models to choose from. The Xbox One S might be the so-called budget option, but it's actually better than the launch model in virtually every way. It's more compact, more efficient, and more powerful.
Related: Best Xbox One Games
If you do want to go all-out, though, then the Xbox One X is the console for you. It's the most powerful games console on the market, and is capable of outputting stunning graphics at 4K resolutions and enhanced frame rates.
You're still playing the exact same games whatever the model, so whichever you choose you won't be missing out.
So how much are you looking at paying for both Xbox One models? Probably not as much as you think, if you pick up one of the following deals. Whether you're after a stand-alone console, an all-inclusive bundle, or just a new game to play, it's possible to snag yourself a total Xbox One bargain.
Related: When is Black Friday?
It's also worth keeping in mind that there are always some highly tempting Xbox One deals around Black Friday, which is just a couple of months away now. We'll be bringing you extensive coverage around that time, but you don't need to wait if you're itching to get gaming. The following deals are available right now.
These Xbox One X and Xbox One S deals tend to change quite regularly, so we'll be updating often. Keep your browsers pinned to this page.
Related: Xbox One X vs Xbox One S
All prices were correct at time of publication but are subject to change. If you spot a deal you like, snap it up before it's gone.
---
Best Xbox One Deals – Xbox One S
While the Xbox One S is the weaker of the two console options here, it's still no pansy. This is a powerful console that will render all the games you throw at it beautifully in Full HD. It also looks great and has plenty of storage with options available too.
The best part is you can get some great deals on the Xbox One S right now including some bundles that offer top end games for a price that is near to free when compared to buying the console alone. If you do want the console on its own to start, or a bundle, there are a few great options out there right now.
Best Xbox One S Deals
Grab the awesome Microsoft console in white with a whopping TB drive for a huge saving.
Best Xbox One S Bundle Deals
If you want a large capacity console, two of the best online shooters around this is one of the best deals out there right now.
This generous package gives you three great games, a vertical stand, and an extra wireless controller - just the latter of which would set you back £40 if purchased separately.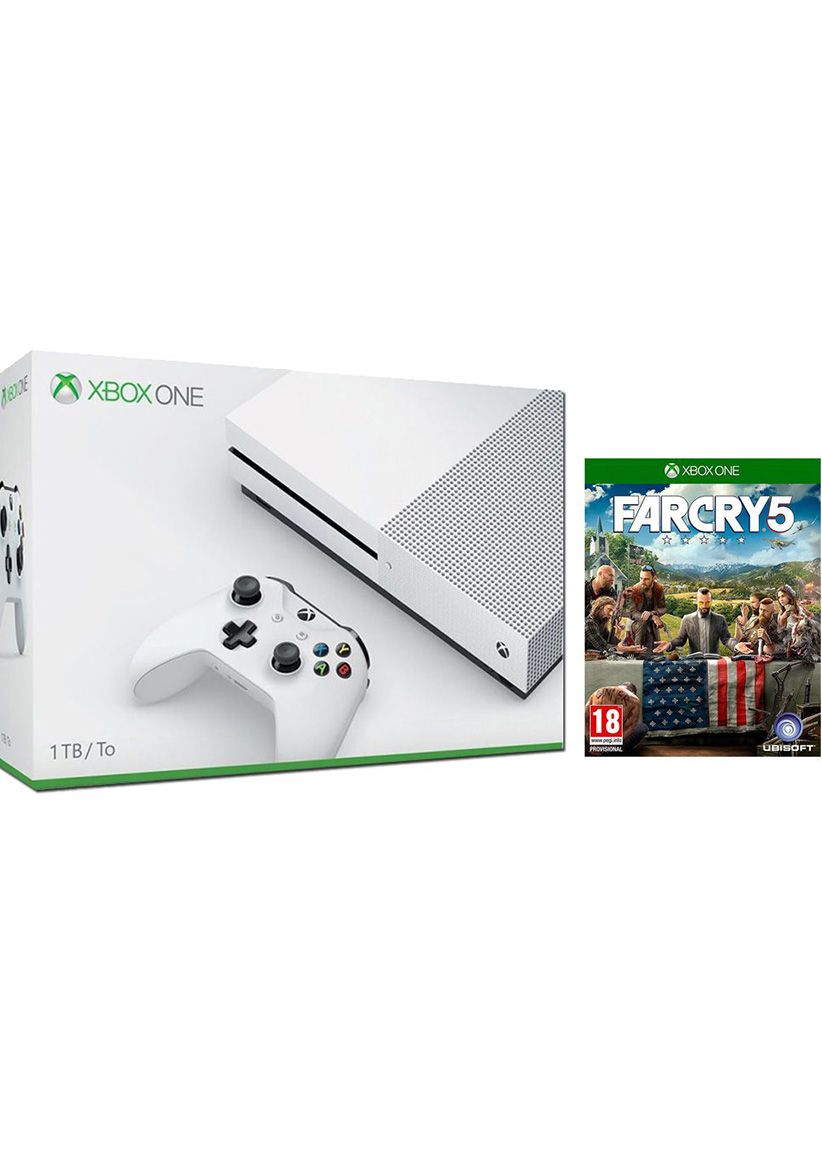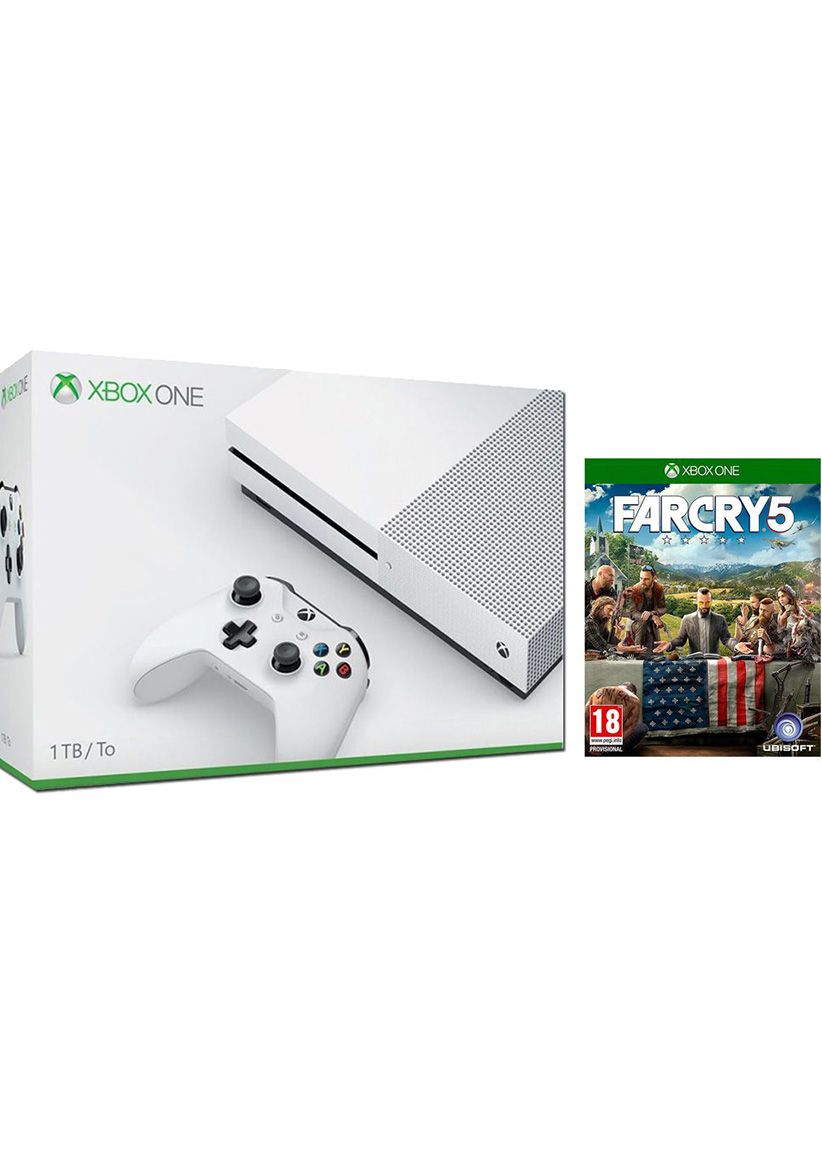 Far Cry 5 is one of the hottest shooters of the year, and it'll set you back around £40 to buy it brand new. Opt for this package, and you're effectively getting it half price.
---
Best Xbox One Deals – Xbox One Wireless Controllers
Best Xbox One Controller Deals
For £49.99, not only are you getting one of the most stylish Xbox One controllers on the market, but also the fantastic Rare Replay – absolutely free. What a bargain.
---
Best Xbox One Deals – Xbox One X
The Xbox One X is, as we've said already, the don daddy of the Microsoft console offerings. This crams in all the teraflops of power which equate to the quickest load times and the highest 4K resolution games possible.
As a result you'll pay a bit more for this console. But there are still deals to be had, both on the console itself and bundles with great games. Here are the best ones out there right now.
Best Xbox One X Deals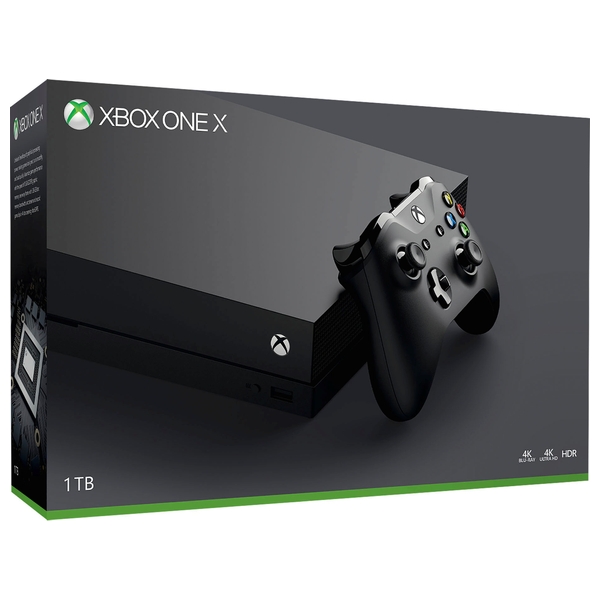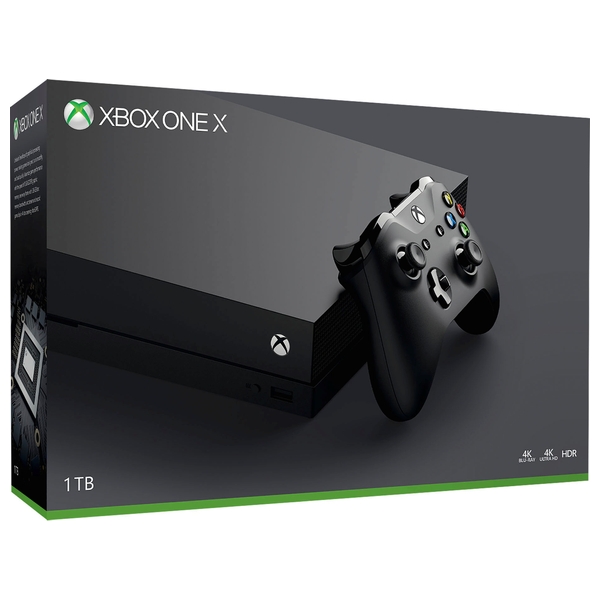 Smyths is currently offering the standalone Xbox One X for less than the usual price, and with free home delivery thrown in for good measure. Until September 4th you can also get a free copy of Rare Replay with each purchase.
Best Xbox One X Bundle Deals
For the RRP of the stand-alone Xbox One X you can get the console with three brilliant shooters, as well as a 2 month Now TV Entertainment Pass.
This is a highly tempting new package for racing fans, though you'll have to wait until early October for shipment. It snags you the One X with arguably the two best racing games around for not much more than a standalone console.
Related: Upcoming Xbox One Games
---
Best Xbox One Game Deals
Game deals sell out fast so be sure to check back regularly to see the best deals out there for the Xbox One X and Xbox One S.
Resident Evil 7 – £13.95
Capcom's survival horror masterpiece just got some downloadable content freebies, so now's a great time to pick it up on the cheap.
Buy now from Amazon
Stardew Valley: Collector's Edition – £14.95
Stardew Valley is a fantastic little game capable of draining dozens of hours without you even noticing. This neat little edition also includes a map, soundtrack and even more goodies for just shy of £20.
Buy now from The Game Collection
Monster Hunter World – £37.20
Monster Hunter World is now Capcom's most successful release in history. This is for good reason, as the sprawling RPG is absolutely brilliant.
Buy now from Amazon 
The Evil Within – £4.99
Grab an insanely cheap deal on a game that could well send you insane, with fear – in a good way.
Buy now from Game
Titanfall 2 – £6.49
A measly £7 for a top mech battling wonder game? Yes please.
Buy now from Amazon
For Honor – £13.45
An entertaining online hack and slasher for less than £15.
Buy now from Amazon
Sonic Mania Plus – £18.99
A decent saving on possibly the finest Sonic game ever made.
Buy now from Base
Prey – £9.85
This tense immersive sim is one of the most overlooked (commercially at least) games of recent times.
Buy now from ShopTo
Mortal Kombat XL – £13.85
A very low price for one of the best one-on-one brawlers available.
Buy now from Base
Best Xbox Live Gold Deal
If you want to get online then you'll need Xbox Live Gold. CDKeys is the cheapest retailer this week, with a sub costing you just £33.99.
Buy now from CDKeys
---
Want more Trusted Reviews deals?
We may earn a commission if you click a deal and buy an item. That's why we want to make sure you're well-informed and happy with your purchase, so that you'll continue to rely on us for your buying advice needs.