Black Friday savings for Microsoft's new Surface Pro 6 laptop-tablet hybrids start at £200.
Microsoft, Amazon and John Lewis are all selling the new Surface Pro 6s for less. In addition to whacking the prices down, Microsoft's also bundling Type Cover keyboard docks in for free, with Amazon selling them for less.
And even if you don't get a free Type Cover dock bundled in, the savings more than cover the cost of picking one of those up, making these some of the best Black Friday deals currently going.
Black Friday Microsoft Surface Pro 6 Deals
Type Cover keyboard docks are typically sold separately and will cost you something in the region of £100-£150, so any deal where you get one of these included would be a bargain anyway. On top of that, Microsoft's slashed the prices of its entry-level Surface Pro 6s.
The Surface Pro 6 deals see you paying £749 for a laptop-tablet with an Intel Core i5 processor (i5-8250U) and 128GB of internal storage, or £899 for a model with the same CPU but 256GB of storage.
As well as saving £100 a time, because the Type Cover keyboard is included, these prices are significantly down from their respective RRPs of £879 and £1149.
These represent savings of £130 and £250 each – or £230 and £350, once you factor in the free Type Cover, too.
If you want a more powerful Surface Pro, then Amazon has announced deals on the Surface Pro 6 range too, which sees you getting pretty hefty discounts on Surface Pro 6s with more powerful Intel Core i7 processors (i7-8650U).
While all of these deals see you saving up to £300, note that Amazon's deals don't currently include a Type Cover keyboard dock.
That said, the money you'd save on picking up one of these means the cost of the most expensive Type Covers are, er, covered.
Microsoft Surface Pro Type Cover Deals
Get a Type Cover keyboard dock to go with your new Surface Pro and save over £30 with Amazon.
Pick up Microsoft's most advanced Type Cover keyboard dock, featuring touch ID for extra security, and the same great typing experience for less this Black Friday.
Furthermore, Amazon's selling the high-end Signature Edition and the Fingerprint ID Reader Type Covers (usually £150) for £110 and £134. These aren't the biggest savings, but combined with the killing you'd make on the Surface Pro 6s anyway, it's a nice little extra win.
Amazon's deals on the Intel Core i5 Surface Pro 6s aren't as good. You're saving £59 and £104 respectively, and again, there's no keyboard dock included.
The same goes for the John Lewis offers on the Core i7 Surface Pro 6s – you're given a £200 discount across the board, more than enough to offset the expense of a Type Cover keyboard dock.
While the John Lewis deals aren't quite as cheap as the Amazon ones, you do have the advantage of getting a 2 year guarantee thrown in as standard.
Black Friday Microsoft Surface Pro 6 Deals
In our review of the Surface Pro 6, we said: "If you're someone who needs a light and portable laptop, and you like the idea of also being able to kick back at end of the day and stream a TV show at home… then the Surface Pro 6 has obvious appeal."
Follow @TrustedDealsUK for all our Black Friday updates.
---
More Black Friday content
---
The best Black Friday deals still going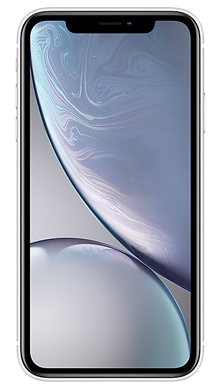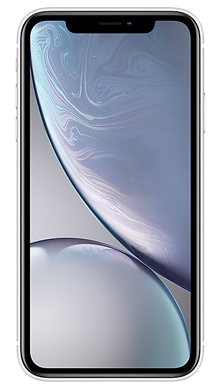 This is the bargain of Black Friday and not to be missed. An iPhone XR for £36 a month and 100GB of data? Yes, please. Use our exclusive code TRUSTED10 to save £10 on the upfront.
Don't miss this fantastic deal on the OnePlus 6T. Plenty of data, nothing to pay upfront and 3 months BT Sport and 6 months of Apple Music.
Three's phenomenal best ever Black Friday SIM only deal.
We may earn a commission if you click a deal and buy an item. That's why we want to make sure you're well-informed and happy with your purchase, so that you'll continue to rely on us for your buying advice needs.