Roku Streaming Stick+ has 4K HDR and a rather appealing price tag
Credit: Roku
In light of recent releases from Apple and Amazon, streaming kingpin Roku has partially overhauled its line of set-top boxes and streaming sticks.
The headline update is Streaming Stick+, which offers 4K HDR (at 60fps) support and four times the wireless range of the previous iteration.
The $70 stick will go into direct competition with the brand new Amazon Fire TV, a square-shaped dongle that provides video content at 4K HDR with a 60fps frame rate.
Related: Apple TV 4K 
Of course, both devices require users to have a compatible 4K HDR television in order to enjoy the advanced resolution and High Dynamic Range colours.
If your TV is still lacking in that regard, Roku announced the basic Streaming Stick ($50) now includes Roku's Voice Remote.
Ultra still top
Officially, Roku's top model remains the Roku Ultra set-top box, which has an SD card slot and an Ethernet port. It also includes the voice remote, which has a headphone jack for private listening.
The product itself is unchanged, but is now available for just $99, undercutting the Apple TV 4K significantly.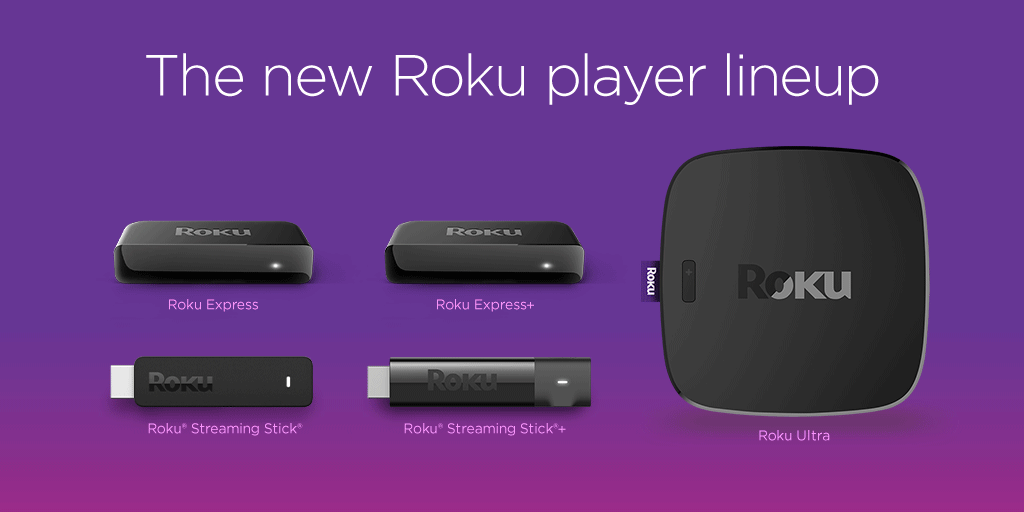 The final two devices in the range, the budget-friendly Express and the Walmart-exclusive Express+ have also been updated. Both are now five-times more powerful than the original models. If you're yet to upgrade your TV to 4K (or even HDMI) these are the devices for you. There're $29 and $39 respectively.
The Roku Premiere+ remains unchanged both in specs and price, at $89.
Roku has also announced the latest version of its Roku OS platform. Roku OS 8 now includes a smart guide, local TV programming and better search. It'll also point you towards 4K HDR content.
All the new devices are going on sale on October 8. We've requested UK pricing from Roku.
Will you be picking up one of the new Apple, Roku or Amazon media players in the run up to the holiday season? Share your thoughts @TrustedReviews on Twitter.