iPhone 8 release drew bigger crowd of Apple staff than customers
Each year, Apple fans queue, sometimes overnight, often right down the street and around corners, to be first through the Apple Store doors on a new iPhone's release day. But not everywhere got quite so excited about the iPhone 8 and 8 Plus.
At Apple's flagship Regent Street store in London, there was about five times more staff in attendance than customers when it opened its doors at 8am.
Well this is awkward…
A similar tale was reported at the capital's Covent Garden branch, suggesting that most Apple lovers are hanging back until the iPhone X arrives on November 3.
Related: iPhone 9
Over in Australia, even the chance to be the first in the world to get your hands on the latest iPhones wasn't enough to get people that excited.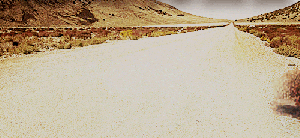 At least Singapore managed to muster a pretty healthy crowd of around 200, proving that die-hard Apple devotion is still alive and queuing somewhere.
Related: Samsung Galaxy S9
Will the iPhone 8 become the forgotten Apple handset? Tweet us @trustedreviews