Google's AI goes full smart-ass with Grammar Suggestions in Docs
Google is delving into its bag of machine learning tricks to help Docs users clean up their grammar. As part of a series of updates for its G Suite platform, Google is introducing AI-powered Grammar Suggestions within its cloud-based word processing app.
The tool will be able to recognise grammatical errors and make real-time suggestions. For example, it'll pick up on missing words, as well as when you've used an "a" instead of an "an"; or when "affect" should really be "effect".
However, it's also a good deal more capable than that. Google says it'll even advise typists on using subordinate clauses correctly. Fancy.
Related: Google Home review
Grammatical Suggestions will be represented by a jagged blue line beneath the word or passage in question. Whether the machine learning based solution will prove more useful than Microsoft Word's regular "Fragment. Consider Revising." suggestion remains to be seen.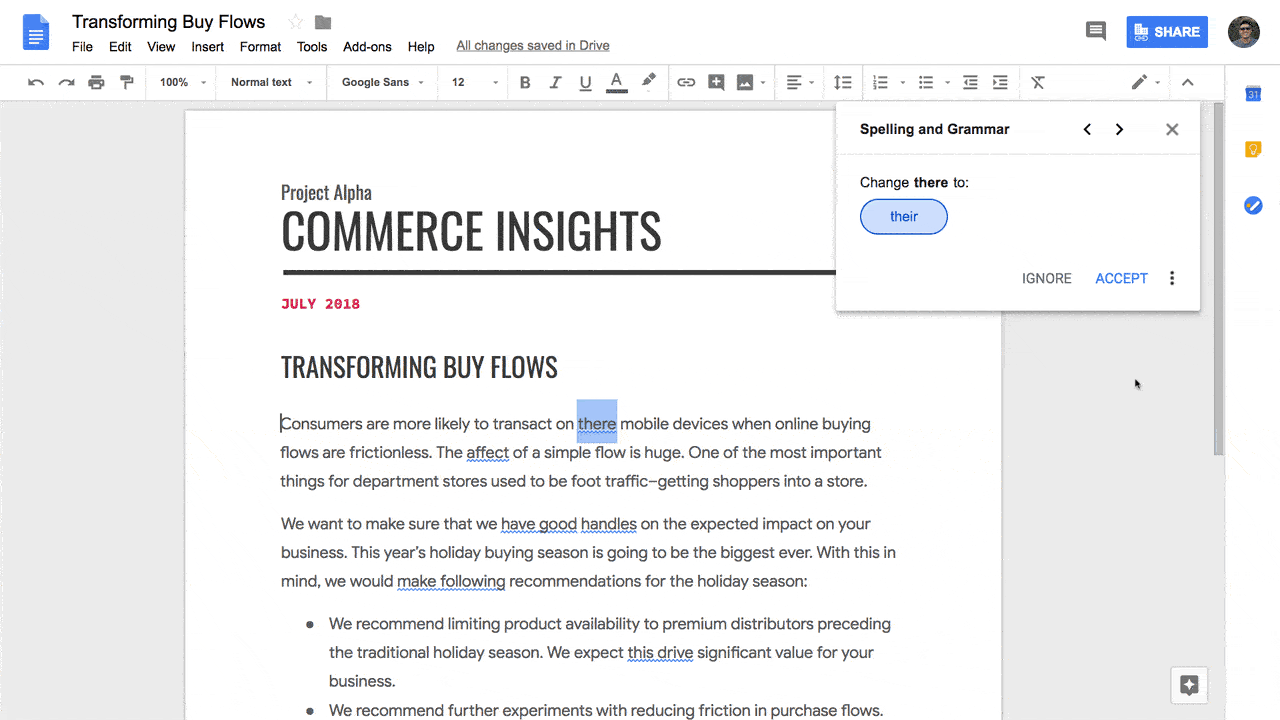 In a blog post on July 24, Google writes: "We're…using AI to help people write more clearly and effectively. It can be tricky at times to catch things like spelling and grammatical errors that inadvertently change the meaning of a sentence. That's why we're introducing grammar suggestions in Docs. To solve grammar corrections, we use a unique machine translation-based approach to recognize errors and suggest corrections on the fly.
"Our AI can catch several different types of corrections, from simple grammatical rules like how to use articles in a sentence (like "a" versus "an"), to more complicated grammatical concepts such as how to use subordinate clauses correctly. Machine learning will help improve this capability over time to detect trickier grammar issues. And because it's built natively in Docs, it's highly secure and reliable."
The new Grammar suggestions in Docs is available now for members of the Early Adopter Program. It comes as one of a number of boosts office-based G Suite users. Google is also adding Smart Compose in Gmail, Smart Reply in Hangouts Chat and Voice Commands in Hangouts Meet.
Are you a Google Docs users or are you still relying on Microsoft Word on the desktop? Let us know @TrustedReviews on Twitter.