Google's new trip-planning tools find you the perfect place for pizza and beer
Google is adding a trio of helpful travel-planning features to help users find restaurants and events, plan hotel locations and discover when flight prices are likely to be at their cheapest rate.
For example, if you've booked a trip to Austin and your flight and hotel booking information is gleaned from Gmail, you'll see a number of new tabs with information tailored to your travel dates. Those will include eateries and bars, events, weather forecasts and other 'things to do.'
The tabs will appear under a new 'continue planning your trip' header, below details of your flight/hotel booking. Beyond that, Google is expanding the Your Trips feature, with information on flight price you may be tracking or other searches you may have saved along the way.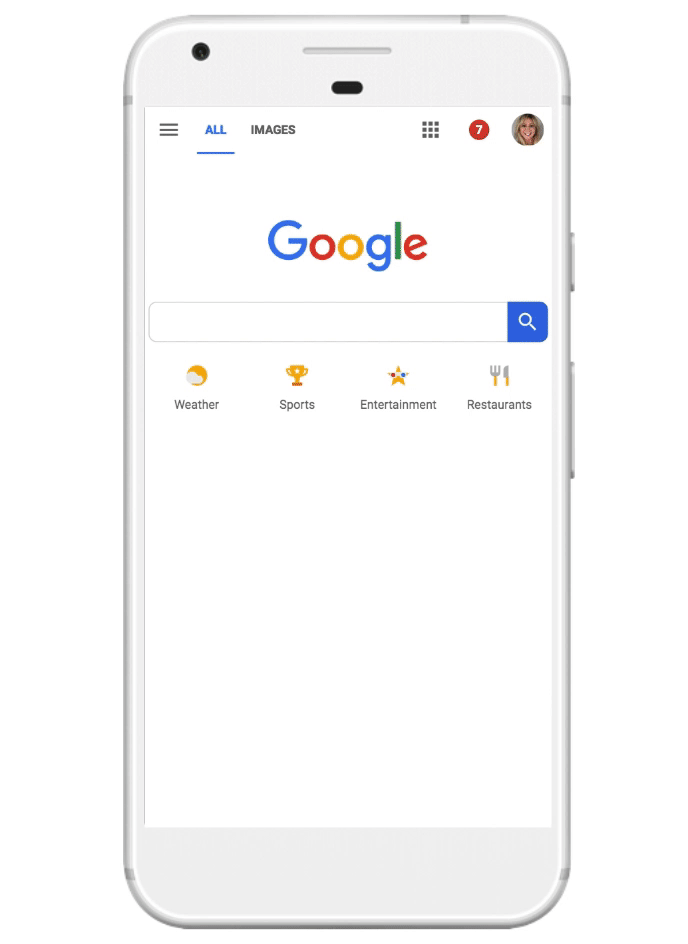 In a blog post, Google explains: "If you've recently started looking at traveling to Milan, we'll show you potential trip information in Your Trips like flight prices you're tracking (if you have any), destination-specific flight and hotel searches, and places you've saved. That way, you can easily pick up your travel research when you come back to Google."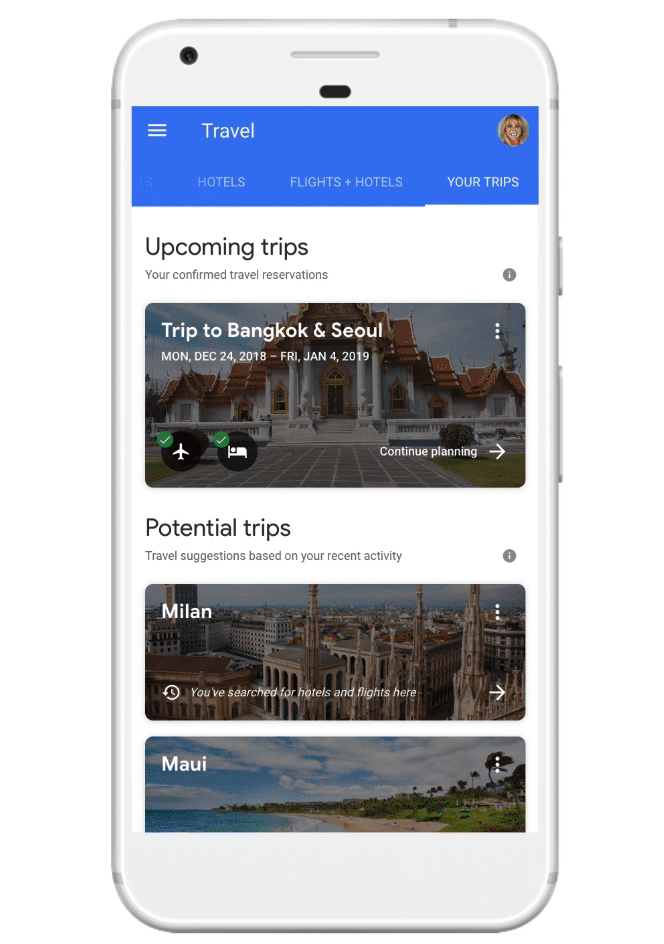 Google Flights is also expanding a feature which informs users when a flight price is higher or lower than usual. The tip already existed for the Thanksgiving holiday in the United States, and will now include Christmas and New Year. The company is also telling users whether the price of flights are likely to go up in the next five days.
Finally, Google is trying to make it easier for travellers to find a place to stay in the cities they've visiting, based upon their interests. Hotels will now have a location score, which "which summarises the hotel's neighborhood based on information from Google Maps"
The company adds: "For example, you'll see if a specific hotel is near boutique shops to fill your fashion fix or within walking distance from the Milan Duomo. You'll also get information on getting to and from airports."
Which of the above tools do you think will be the most useful? Share your thoughts with us @TrustedReviews on Twitter.