Google's SOS Alerts are far more useful than Facebook's Safety Check
Google has announced a new set of tools within Search and Maps that are designed to help people in crisis situations such as terrorist incidents or natural disasters.
The new SOS Alerts will provide information at the top of search results, including the latest from the emergency services, as well as phone numbers, useful websites and language translations of useful phrases.
Depending on the proximity to the the incident, Google may also send users mobile notifications directing them to the information.
Within Google Maps, SOS Alerts will inform people how far they are away from an incident, as well as a tappable icon that directs them to the information from Google Search.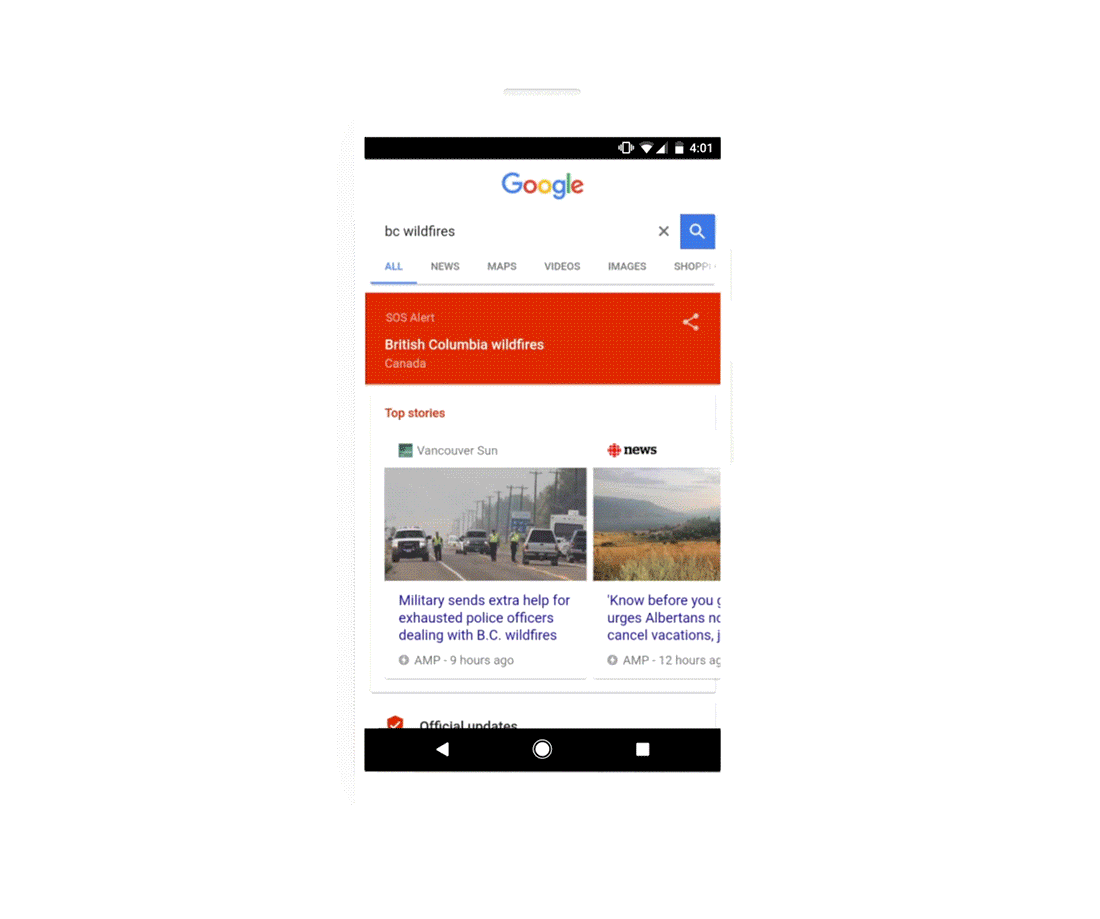 The maps will also be updated in real time with information on potential road closures, areas to avoid and refuge sites. It'll also bring in crowdsourced data from the Waze app the company owns.
In a blog post on Tuesday, Google wrote: "During a crisis, you may see an SOS Alert at the top of search results when searching for the incident or location. You'll see maps, top stories and—when available—authoritative local information such as emergency phone numbers, websites, and translations of useful phrases.
"Depending on how close you are to the affected area, you may also get a notification on your mobile device that directs you to this information."
The company has partnered with the Red Cross and weather forecasting agencies in 12 countries so far, none of which are in the UK and Europe presently.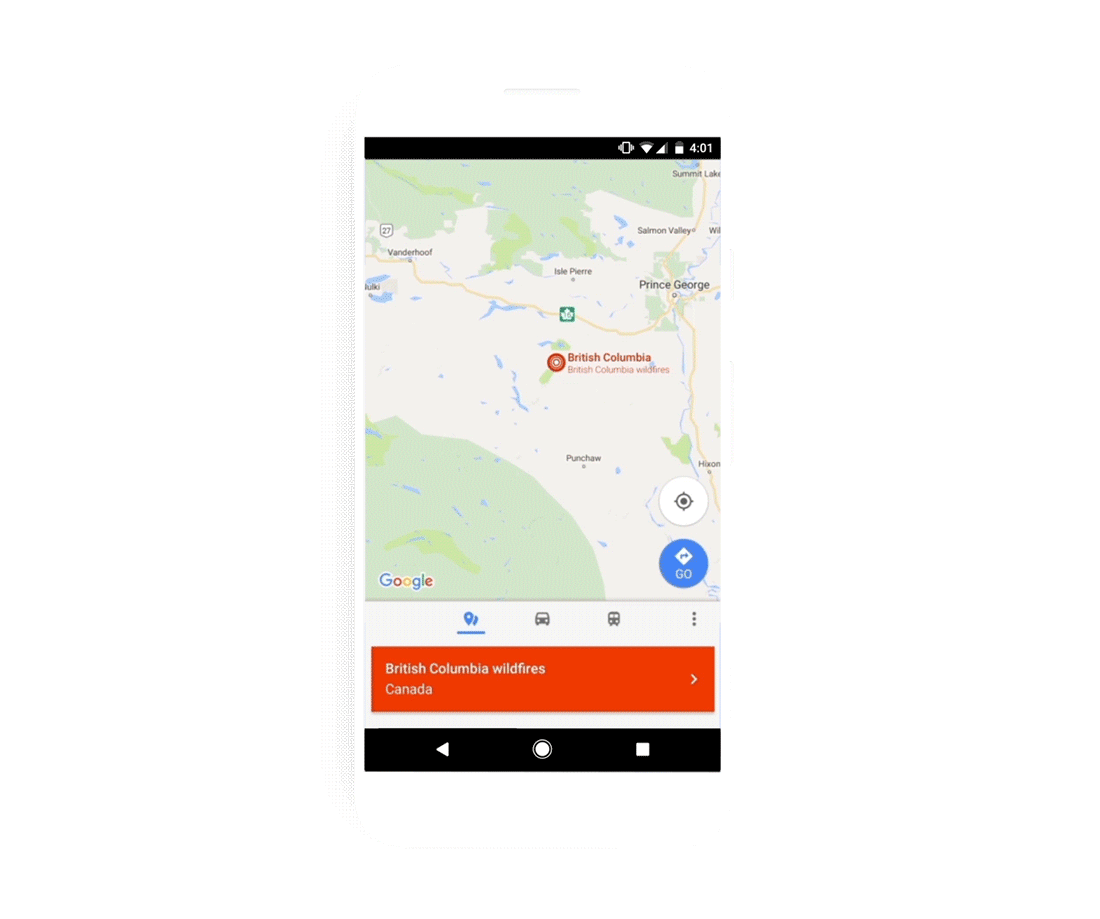 "In situations of crisis, the need for information is crucial," Yossi Matias, Google's VP of engineering, told the BBC.
"People need to know what's going on – anything that may be related to their safety, or any action they should be taking."
The SOS Alerts arrive as Facebook's service, which encourages people in affected by a crisis to mark themselves as safe.
The firm has been criticised for when and how it has been activated, with people up to 7 miles away alerted over the Greenfell Tower fire.