Google Photos puts your pets on par with your people
Credit: Google Photos
Google has rolled out an update for its excellent Photos app that gives your pets the same credence as human family members.
The company's image recognition technology can identify your furry friends, giving them their own folders alongside all of the other folks you regularly take pictures of.
You can label those folders by name and access them quickly if you want to create albums, videos and photo books.
Related: Google Clips explained
Previously Google Photos had been smart enough to tag cat and dog photos, but required users to type "cat" or "dog" into the app's search functionality.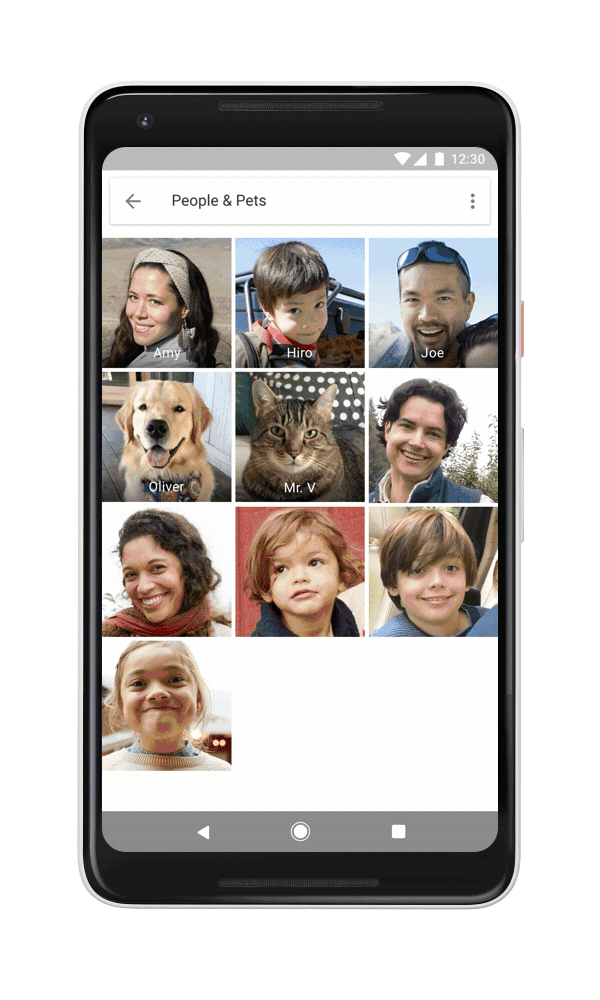 This joins existing pet-friendly features, such as the ability to search by breed or to use emoji to discover your four-legged pals.
Back in May, the Google Photos team rolled out Google Assistant powered video montages. Users can also create them manually rom within the app. The company has six pet-themed soundtracks for that particular purpose.
Clips incoming
Google's activity in the photography space has been one of its more notable software advances of recent years.
Not only does Google Photos back-up and store your photos, it automatically creates albums based on your activities and location, while automatically creating animations, stylized photos, movies and more.
The company's efforts are sure to be enhanced by the forthcoming Google Clips release.
The clip-on camera is designed to automatically capture photos and videos by intelligently choosing advantageous lighting and framing conditions.
Do you use Google Photos to back up and share your snaps? If not which platform do you prefer? Let us know @TrustedReviews on Twitter.