Black Friday Google Home Deals: we're moving through Black Friday to Cyber Monday and there are some great savings to be had on Google's selection of Home products.
Starting with the Google Home in 2016 and running through the Google Home Mini, Google Home Max, and Google Home Hub, each device is a showcase for the company's peerless software and AI smarts.
Related: Amazon Black Friday
Black Friday Google Home deals
Best Google deal – Google Home Hub
As the most recent addition to the range, the Google Home Hub adds a 7-inch screen. It's arguably the most accomplished Google Home device yet, pulling Google's more visual services into the equation. It's also the hottest buy right now.
Best Google Home Hub Deals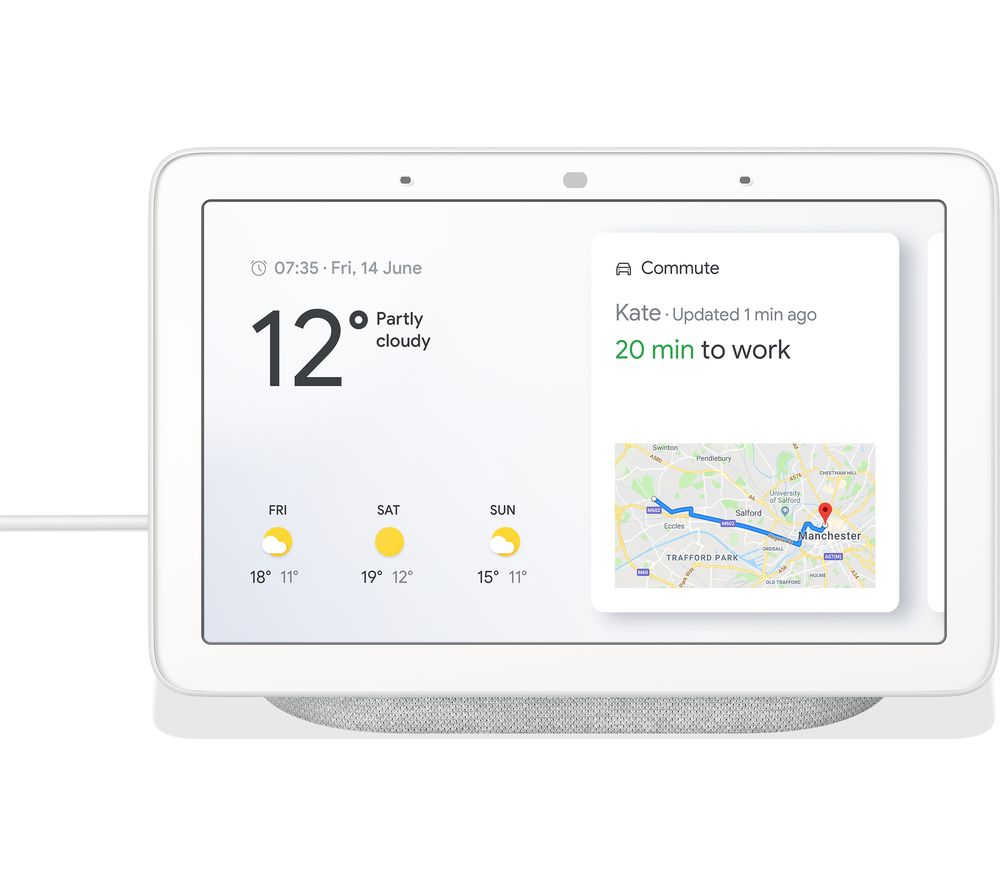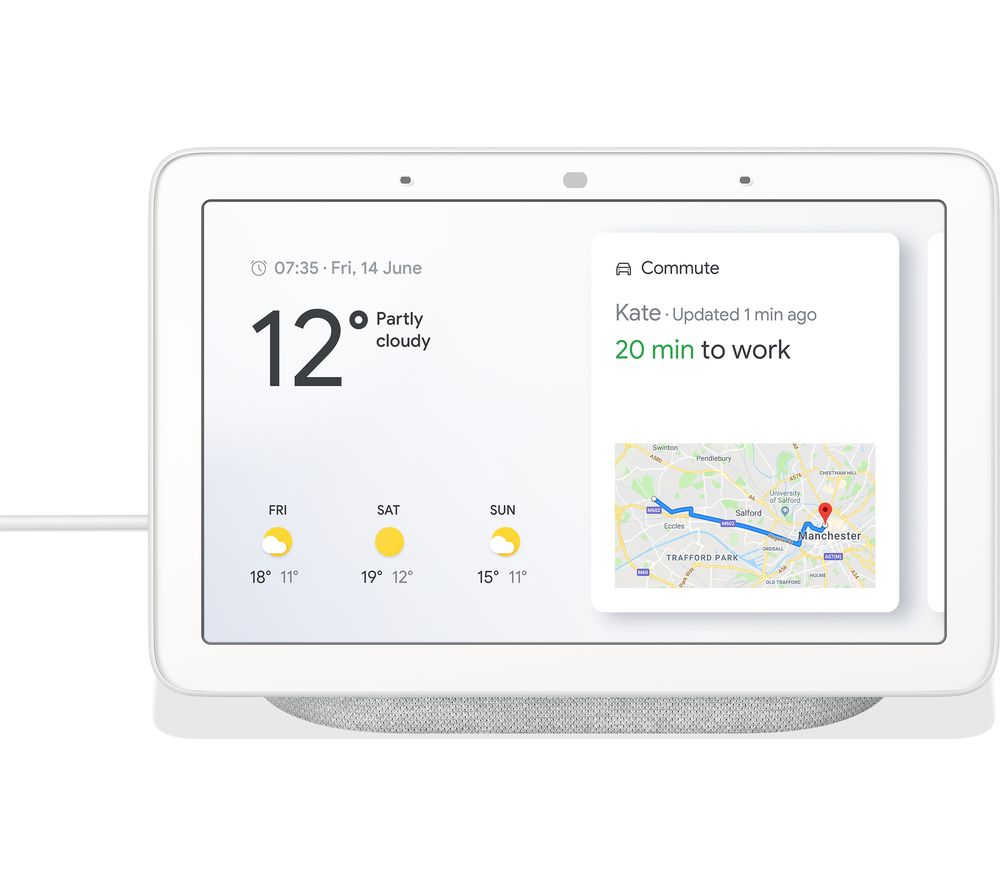 Google's latest Home addition is a smart screen that gives you visual control over your smart home gear, as well as sharp video playback and all the usual Google Assistant perks. This deals get you it for under £100.
In our Google Home Hub review we said, " The Google Home Hub (and third-party smart displays) fill in a gap with the Google Assistant. Having video, pictures and a touchscreen display, as well as voice responses, is a compelling package. With the power of Google Search and Maps, the Home Hub gives more nuanced and useful responses to many searches than Alexa does."
Google's fuzzy search is a fantastic fit for voice searches, able to infer the meaning in even the most confused of queries.
Google Home
The Google Home is original Google speaker, a compact cylindrical speaker with in-built voice-activated AI that responds to your every request. The best thing is, because Google's software smarts are at the core of the Google Home experience, it keeps getting better and better.
Best Google Home Deals
The original Google speaker is still going strong, which is down to two things: the original hardware was and remains strong, and the software is being continually improved.
Google Home Mini
The Google Home Mini is a smaller and more affordable alternative to the Google Home. It doesn't output the same level of sound, but it's got exactly the same Google Assistant AI smarts and nifty touch controls.
Best Google Home Mini Deals
Google's pint-sized home assistant does everything the Home does, but in a smaller package with less meaty sound output.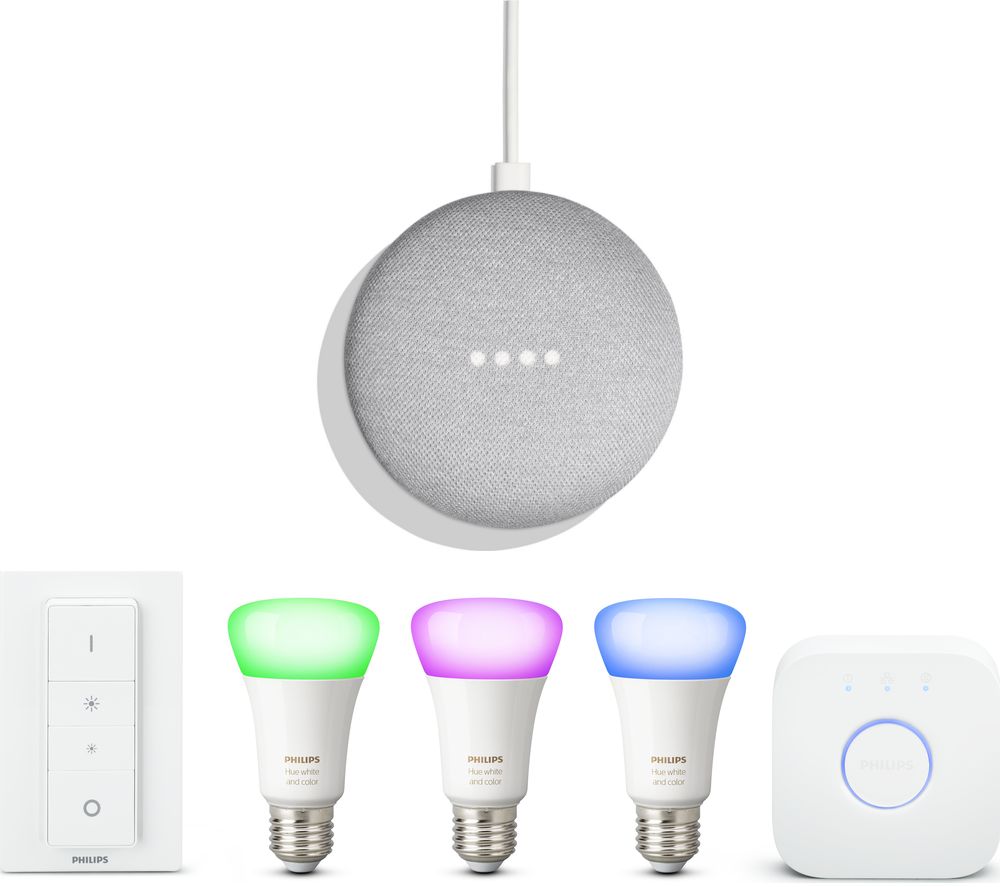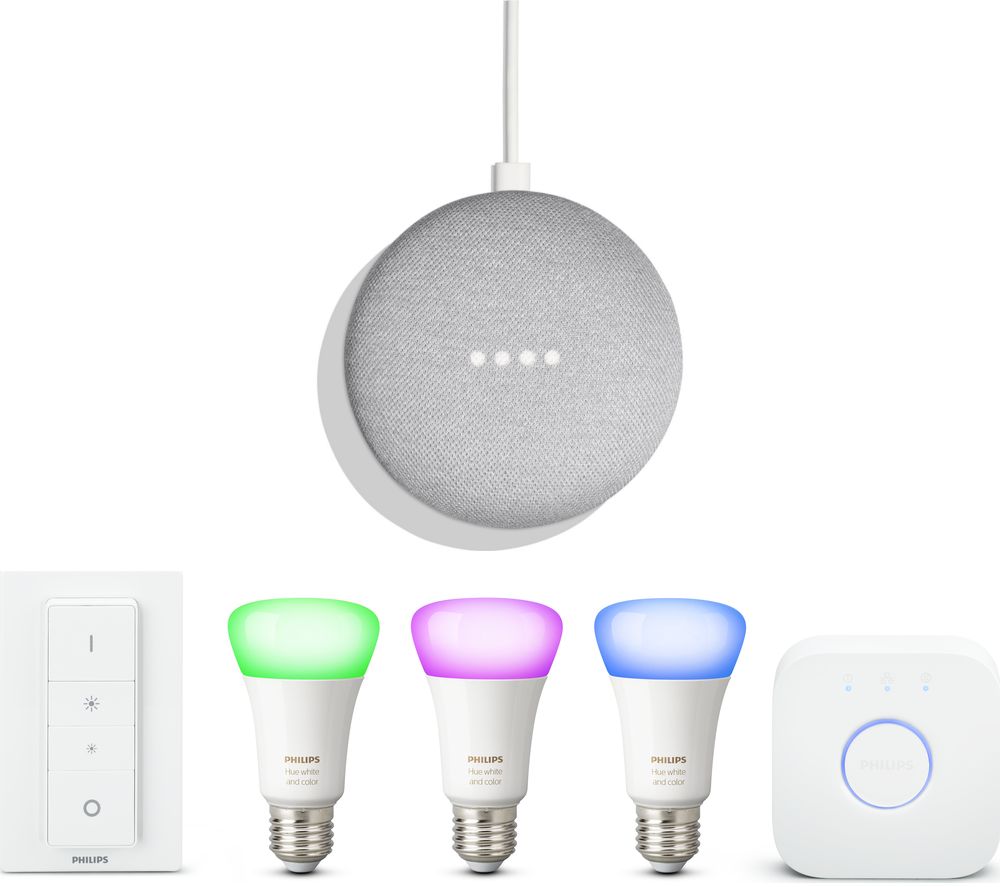 This hefty bundle pairs Google's petite smart speaker with a compete Philips Hue light set, so you can use Google's gadget to control your lighting with your voice.
Google Home Max
The Google Home Max pumps up the volume for a bigger audible punch. Again, it's all about those Google Assistant smarts, but here the output is amped up to a frankly alarming degree thanks to two 4.5in high-excursion woofers and two 0.7in custom tweeters. Just remember: "Ok Google, volume to 10 percent."
Best Google Home Max Deals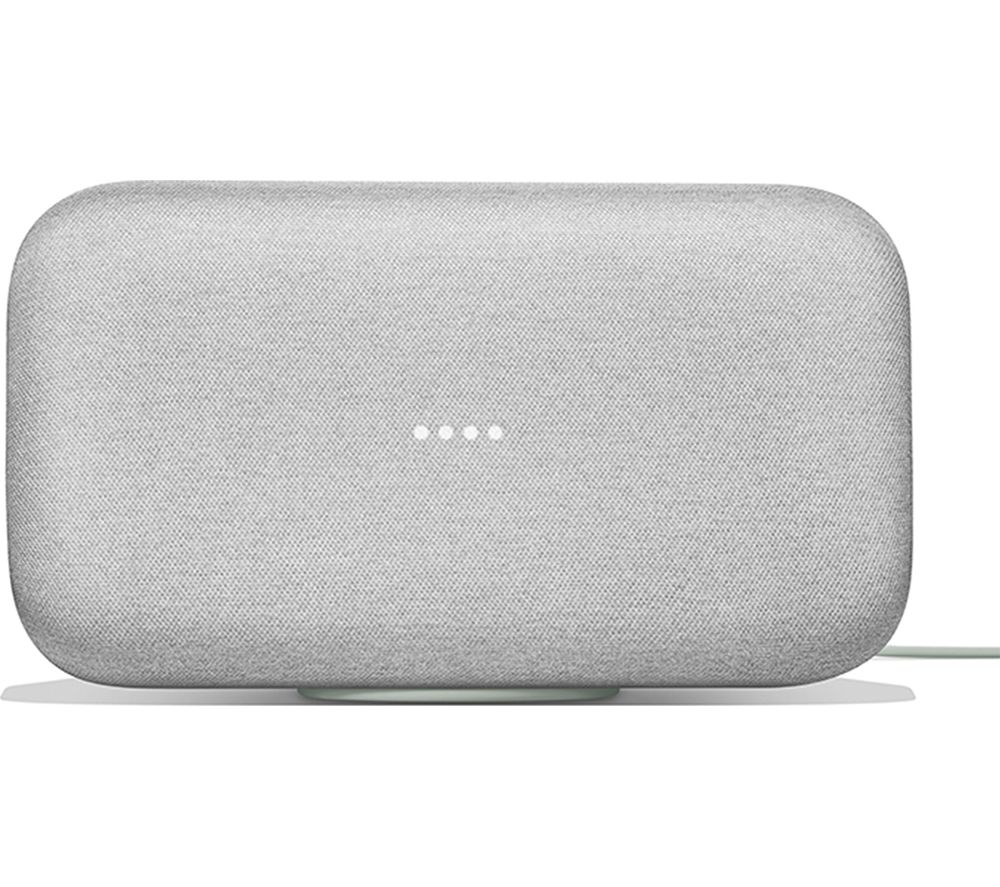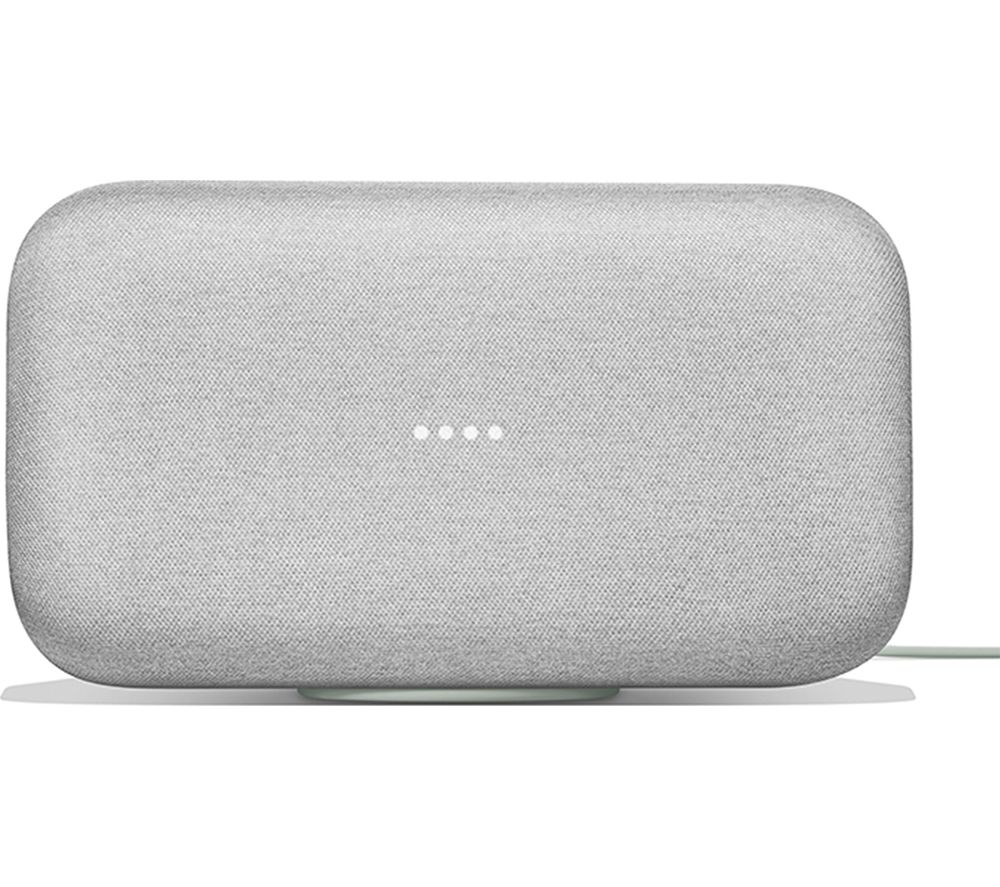 If the much of the appeal of a smart speaker for you comes from the 'speaker' side of the equation, check out the Google Home Max. It's the most expensive Google Home product, but it outputs some phenomenal sound.
This year Black Friday takes place on November 23. We run through the whys, whats and wheres of this unique sales day in our dedicated Black Friday 2018 UK guide.
Already we've seen early Black Friday savings on the Google Home and Google Home Mini. With Google more recently launching the Google Home Hub, we wouldn't be surprised to see that have a saving soon, too. There's also the Google Home Max, which has been on the market for over a year now, that looks primed for a discount.
All prices were correct at time of publishing but you won't want to delay as many of these bargains quickly return to their regular price.
We may earn a commission if you click a deal and buy an item. That's why we want to make sure you're well-informed and happy with your purchase, so that you'll continue to rely on us for your buying advice needs.
The best Black Friday deals still going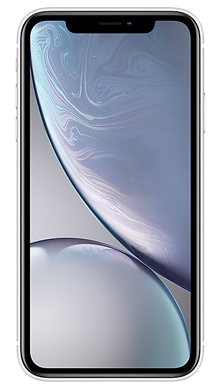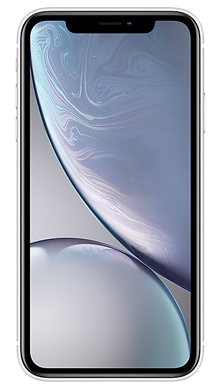 This is the bargain of Black Friday and not to be missed. An iPhone XR for £36 a month and 100GB of data? Yes, please. Use our exclusive code TRUSTED10 to save £10 on the upfront.
Don't miss this fantastic deal on the OnePlus 6T. Plenty of data, nothing to pay upfront and 3 months BT Sport and 6 months of Apple Music.
Three's phenomenal best ever Black Friday SIM only deal.