Dyson is having a fire sale on its eBay outlet store right now meaning you can pick up models like the V6 Trigger, V8 Animal and Cinetic Big Ball from just £99. 
If you're after a Dyson vacuum cleaner, now's the time to have a look at the company's official eBay outlet store. Models are refurbished, but you get at least a 1-year warranty at a minimum. Some models even come with a 2-year warranty for more peace of mind.
Dyson eBay Outlet Black Friday Deals
There's a whole range of models available, including one of our all-time favourite vacuums, the Dyson V8 Absolute. It's one of the most versatile cordless vacuum cleaners we've tested, offering superior cleaning on carpet and hard floors and comes with a whole range of useful accessories.
In our review, we said: "Our favourite tool remains Soft Roller cleaning head, which is specifically designed for hard floors. This uses a combination of soft fibres and static carbon bristles on the rotating bar, plus a rear soft roller to ensure it is very gentle on all hard surfaces."
Related: Cyber Monday 2018 UK – All the best deals, all in one place
As you would expect, the all-important suction power is where the V8 Absolute excels: "Like the V6, Dyson's new V8 cleaner once again sets the benchmark for how much sheer suction power a cordless cleaner can deliver. On maximum power mode, simply placing your hand over the open nozzle demonstrates more power than budget mains-powered cleaners can muster and a very high rate of air flow too."
Needless to say, it's little surprise we awarded it 10/10.
But if you're after different models, have a look at the Dyson eBay Outlet store for a massive range of discounted Dyson vacuums for Black Friday.
Dyson eBay Outlet Black Friday Deals
More Black Friday content
The best Black Friday deals still going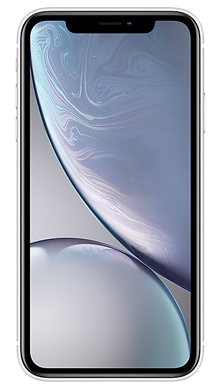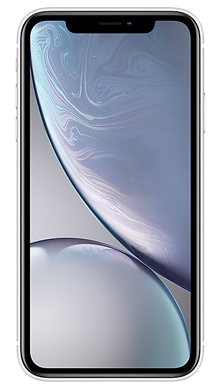 This is the bargain of Black Friday and not to be missed. An iPhone XR for £36 a month and 100GB of data? Yes, please. Use our exclusive code TRUSTED10 to save £10 on the upfront.
Don't miss this fantastic deal on the OnePlus 6T. Plenty of data, nothing to pay upfront and 3 months BT Sport and 6 months of Apple Music.
Three's phenomenal best ever Black Friday SIM only deal.
We may earn a commission if you click a deal and buy an item. That's why we want to make sure you're well-informed and happy with your purchase, so that you'll continue to rely on us for your buying advice needs.