Cheap SSD Deals Black Friday: When it comes to building a PC, an SSD is the way to go for your storage needs. Solid State Drive prices remain at a relative premium, but we're highlight the best bargains so you get the most GBs for your GBPs this Black Friday.
We've ranked the best deals currently live according to retailer, and will update this article over the entire Black Friday 2018 and Cyber Monday 2018 periods.
---
Best SSD Deals – Amazon
Amazon is as a reliable a place to turn to for a new SSD as it is for loo rolls or a new TV. As that would suggest, though, it can be difficult honing in on the best SSD deals. Which is why we're here.
Amazon SSD Deals (Price: Low to high)
---
Best SSD Deals – Ebuyer
Ebuyer is another great source of affordable PC components, and will frequently run Amazon close – and occasionally even undercut it – on SSD prices.
eBuyer SSD Deals (Price: Low to high)
---
Best SSD Deals – Black Friday 2018
You can be sure that Black Friday and Cyber Monday will turn up some amazing SSD deals. Late November is a great time of year to be shopping for new PC parts, and storage is no different.
Black Friday 2017 saw some tempting offers on SSDs from Crucial, Samsung, WD, SanDisk and more.
For your money, the best SSDs you can buy right now are the Samsung 970 Evo, for general purpose work or for heavy-duty stuff, the Intel Optane 905P. For gamers, or anyone who wants something inbetween the 970 Evo and the powerhouse Optane 905P, there's the Samsung Evo 970 Pro.
These are all fairly expensive (or, in the case of the Optane 905P, really expensive), so if you're in the market for a new drive, Black Friday is when you'll be able to expect to pick up a bargain.
As is generally the case for PC parts, ebuyer and Amazon proved to be the best destination for many of these Black Friday deals.
We're expecting even better savings from the usual suspects for Black Friday 2018. We'll be bringing you those deals nearer the November 23 date, but you don't need to wait until then to pick up a great SSD deal.
SSD deals live right now
When you have a PC to build, it's generally for a very specific – and generally quite pressing – purpose. As such, waiting around until November 23 for such an integral part as an SSD might not be practical.
Fortunately, there are always exciting deals to be found on Solid State Drives.
Once you go solid state, it's very difficult to go back. Moving from a traditional HDD to an SSD will yield speed improvements right across your system, even if the rest of your set-up is relatively humble.
If you want to learn more about the improvements an SSD can make, be sure to take a peek at out our Best SSD guide. Be sure to come straight back for the best SSD deals (both PCIe and SATA) from the UK's biggest online PC component retailers.
Just as a side note, we've generally focused on the 500GB range in the following piece, as this is plenty of storage for most people. There are typically more capacious options within the same family if you need it, though.
All prices were correct at the time of writing, but are subject to change. If you spot any particularly good deals below, we'd recommend jumping on them quickly.
Want more Trusted Reviews deals?
How about these:
The best Black Friday deals still going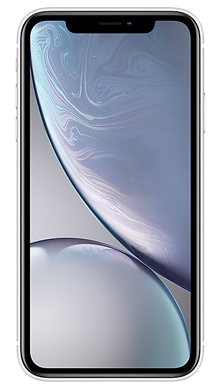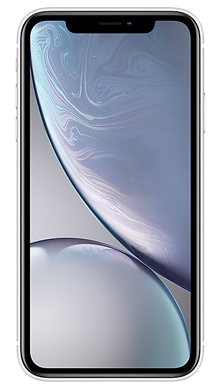 This is the bargain of Black Friday and not to be missed. An iPhone XR for £36 a month and 100GB of data? Yes, please. Use our exclusive code TRUSTED10 to save £10 on the upfront.
Don't miss this fantastic deal on the OnePlus 6T. Plenty of data, nothing to pay upfront and 3 months BT Sport and 6 months of Apple Music.
Three's phenomenal best ever Black Friday SIM only deal.
We may earn a commission if you click a deal and buy an item. That's why we want to make sure you're well-informed and happy with your purchase, so that you'll continue to rely on us for your buying advice needs.