There was a surprise in this year's Samsung Note launch, with not just one, but two new handsets set to be pushed into our eager mitts. Alongside the Note 10, this time around the phablet series sees a larger handset, the Note 10 Plus.
Sitting proudly alongside the standard Note 10, as well as Samsung's other flagship phone, the Galaxy S10, you can expect a fully-packed handset with all Samsung's strongest features. In fact, we've pegged the Note 10 Plus as the one to be excited about in this latest launch as a stronger contender for a more powerful, impressive handset.
Set to be released 23 August, the pre-order deals are already rolling in with some unmissable tariffs to snap up. Luckily for you we're rounding up the best, so that you can ensure this swish smartphone is in your hands on the day. Check out the deals below, which we're constantly updating, and make sure you find out a bit more in our hands-on reviews, or by scrolling for a brief overview.
---
What are the Best Note 10 Plus Deals?
Best Samsung Galaxy Note 10 Plus Deals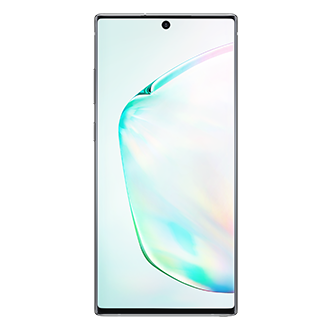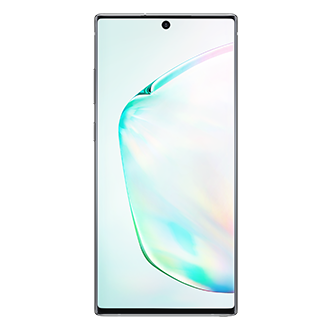 Choose between Aura Glow or Aura Black hues and 256GB or 512GB of storage in the new, just launched Note 10 Plus and save up to £350 when you trade in your old handset.
Offering a download speed of 10 Mbps, this Vodafone tariff is pegged as ideal for watching just about anything on the go — a great partner tariff to the Samsung Galaxy Note 10 Plus that will utilise its power.
A smashing deal, enjoy a free pair of Samsung Galaxy Buds (worth £139) and pay just £29.99 upfront for this 5G ready Note 10 Plus tariff.
Related: Best Note 10 Deals
---
Note 10 Plus – Everything You Need to Know
The Note series has always been geared at the professional who needs that little bit more from their smartphone than the more consumer-focused S10 line-up. The Note 10 Plus is a bigger device than even the larger S10 Plus and it packs extra features like the handy S Pen for doodling and jotting down notes.
A highlight of the Note 10 Plus is the lovely 6.8-inch OLED screen. This supports HDR 10+ for high dynamic range viewing from sources like Netflix and packs a serious hit of brightness. Importantly, it has a much smaller cutout than the S10 – this gives you fewer distractions when you're watching videos or playing games.
The S Pen stylus is, of course, the stand out feature of the Note series, slotting beautifully and seamlessly into the body of the Note 10 Plus, with all the much-loved features of the Note 9. With Bluetooth Low Energy and a button on the side to utilise as a remote, there are also brand new Air Gestures with this variant. Enjoy an improved battery-life of 10 hours in the Note 10 Plus, recharged back to 100% every time you slot back into place.
Inside the Note 10 Plus you'll find the latest Exynos 9825 processor, 12GB of RAM and either 256GB or 512GB of internal storage. There's also a microSD slot here, a feature you won't find on the smaller Note 10.
In terms of those important endurance stats, the Note 10 Plus packs a 4300mAh battery and comes with the potential for 45w fast charging. Samsung has, however, decided to only include a 25w charger in the box meaning you'll have to pay extra for more power. This is still an improvement over the S10 and previous Notes, though.
The Note 10 Plus' camera takes most of what we first saw on the Galaxy S10. A three-camera whammy, the Note 10 Plus includes 12MP sensor, 16MP ultra wide and 12MP telephoto, as well as the time of flight sensor we first saw on the S10 5G edition. There's a 10MP camera on the front, too.
The jury is still out on exactly what our experts think of the Note 10 Plus, but our early verdict is branding the larger of the two newly announced handsets as "the true successor to the Note 9 … There isn't a whole lot new when compared to the S10 – but this still stands as the true high-end Samsung phone for the end of 2019."
---
For more amazing offers, follow us @TrustedDealsUK
We may earn a commission if you click a deal and buy an item. That's why we want to make sure you're well-informed and happy with your purchase, so that you'll continue to rely on us for your buying advice needs.