Belkin is offering up a whopping 25% off a host of mobile-centric accessories with these Black Friday deals ending at midnight tonight. Simply enter the code 'CYBER18' at checkout to make a serious saving on mounts, cables and more.
Belkin Apple Accessory Deals
Belkin highlights three categories from its extensive accessory collection, starting with Apple-compatible goodies ranging from fast wireless charging stands to the all-important Charge Rockstar adapter; which gives headphone jack-less iPhone users a place to stick their wired headphones again (and still charge their phone at the same time).
Belkin Cyber Monday Apple Accessory Deals
While this falls under Belkin's Apple accessories deals, the 10W BOOST↑UP Wireless Charging Stand actually works with any Qi-enabled wireless charging device. The advantage of the 10W fast charging speed also means phone such as the Huawei Mate 20 Pro can enjoy more rapid recharging cable-free. Entering the code 'CYBER18' at checkout knocks £16.25 off the stand's £64.99 RRP.
If you're picking up any iPhone newer than the iPhone 6S, you'll likely appreciate Belkin's 3.5mm Audio + Charge RockStar splitter, which lets you use standard wired 3.5mm headphones and charge your iPhone at the same time, just like the old days. Enter code 'CYBER18' at checkout to knock £7.50 off the £29.99 RRP.
If you want to protect your shiny new iPad and add a physical keyboard, the QODE Ultimate Lite Keyboard case makes for the perfect companion. Shave £22.50 off the £89.99 RRP by using 'CYBER18' at checkout.
Belkin Car Accessory Deals
If you spend a lot of time on the road, Belkin has a wealth of suitable counterparts to augment your in-car smartphone experience. You'll have to act fast though, some of these items subject to Belkin's hefty discount are already sold out on the company's website.
Belkin Cyber Monday Car Accessory Deals
Attach you smartphone for easy access while driving, just don't forget to switch Android Auto or Apple Car Play on first. Allows for 180-degree rotation, features integrated cable managment and can be had for £6.25 off when entering 'CYBER18' at checkout.
Plug in and charge up to four devices simultaneously while on the move. The 1.8m long cable lets you easily add a couple of 2.4A fast-charging USB ports in easy reach of the back seats. Enter 'CYBER18' at checkout to take £7.50 off the £29.99 RRP.
Belkin Cable Accessory Deals
Apple and Huawei may have recently joined in on the wireless revolution but charging your phone cable-free only gets you so far, for high-speed power and data transfers you'll likely want a traditional cable and Belkin has plenty of those too, with every mainstream connection you could wish for.
Belkin Cyber Monday Cable Accessory Deals
A USB-A to USB-C lead that equipped to supply both power and data to most modern smartphones as well as any other compatible devices. Enter 'CYBER18' at checkout to save £6.25 off the £24.99 RRP.
Jumping between iOS and Android or just carry around a menagerie of smart devices? Belkin's microUSB cable with integrated Lightning adapter is the perfect tool for the job. £3.75 gets taken off the standard £14.99 RRP when you add in 'CYBER18' at checkout.
Belkin's Charge Cable Valet is a small magnet designed to play nice with any of the company's Lightning leads. It holds your cable within easy reach, letting you plug in a charge up without having to fumble around. What's more, right now save £7.49 by entering 'CYBER18' at checkout to save on the £29.95 RRP. Comes with a 1.2m braided Lighting lead.
Belkin's Cyber Monday discount code is applied to your basket as a whole, so you only need to enter the 'CYBER18' code once to enjoy a collective 25% discount. Can't say fairer than that.
Follow @TrustedDealsUK for all our Black Friday updates
---
More Black Friday content
The best Black Friday deals still going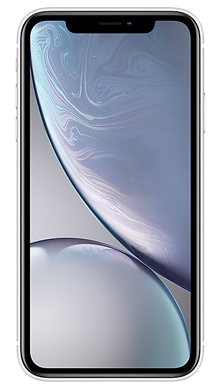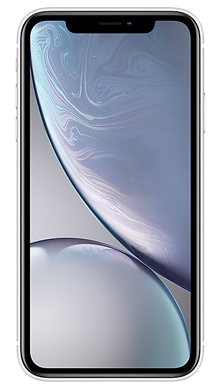 This is the bargain of Black Friday and not to be missed. An iPhone XR for £36 a month and 100GB of data? Yes, please. Use our exclusive code TRUSTED10 to save £10 on the upfront.
Don't miss this fantastic deal on the OnePlus 6T. Plenty of data, nothing to pay upfront and 3 months BT Sport and 6 months of Apple Music.
Three's phenomenal best ever Black Friday SIM only deal.
We may earn a commission if you click a deal and buy an item. That's why we want to make sure you're well-informed and happy with your purchase, so that you'll continue to rely on us for your buying advice needs.