AirPods Cyber Monday Deals: Did you miss out on the Black Friday Apple AirPods discount? Not to worry, there's still time to save this Cyber Monday.
If Amazon's fantastic Black Friday Apple AirPods deal passed you by then you'll love to know that you can save £20 on Apple's wireless headphones via the BT Shop. Don't hang about though; this Cyber Monday deal won't be around for long.
Apple's first pair of truly wireless headphones is still all the rage, even nearly two years after its release. As one of the hottest selling products this Black Friday, it's safe to assume that AirPods will also be one of the most popular Christmas presents this year.
At this point, the design that once invoked strange looks from passers-by has now come to set the standard for other companies to imitate, but as the phrase goes, there's nothing like the real McCoy.
Related: Cyber Monday Deals – Where to find the best discounts
In our AirPods review, Mobiles Editor Max Parker wrote: "Most of what makes the AirPods so exciting is the W1 chip tucked inside… it's the same chip that's inside the Beats Studio 3 Wireless and will feature in many more of Apple's headphones down the line. Pairing is a simple task of opening the battery case, popping them next to your iPhone and waiting. A message will appear, tap 'connect' and you're done."
As is customary with high-end Bluetooth headphones these days, the AirPods benefit from AI-connectivity, in this case via Siri. Being able to change tracks and volume with only your voice is a fantastic feature, although I can't imagine it being used too often on the London Underground.
At this point, you've already let one cracking deal pass you by – don't let it happen a second time. Given how quickly AirPods sold out during Black Friday, I can't imagine that this £20 Cyber Monday saving will be around for long, so jump on it as soon as possible.
---
After even more Trusted Reviews Black Friday & Cyber Monday deals?
How about these?
The best Black Friday deals still going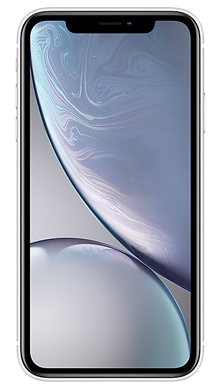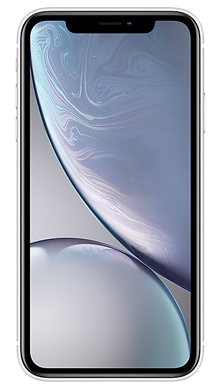 This is the bargain of Black Friday and not to be missed. An iPhone XR for £36 a month and 100GB of data? Yes, please. Use our exclusive code TRUSTED10 to save £10 on the upfront.
Don't miss this fantastic deal on the OnePlus 6T. Plenty of data, nothing to pay upfront and 3 months BT Sport and 6 months of Apple Music.
Three's phenomenal best ever Black Friday SIM only deal.
We may earn a commission if you click a deal and buy an item. That's why we want to make sure you're well-informed and happy with your purchase, so that you'll continue to rely on us for your buying advice needs.