Amazon at CES 2020: Automotive innovation and Alexa's shower invasion
Amazon might not have been a dominant presence at CES 2020, but Alexa was creeping around everywhere. 
The retail, tech and streaming giant added to its already staggering potential to be an overbearing presence in your life with the arrival of an Alexa-controlled shower.
The Moxie shower head from Kohler seems more than a little dystopian. The waterproof, Alexa enabled speaker is contained within the shower head, means there'll soon be no time of day that Alexa won't be listening. How comforting.
Elsewhere, Amazon's automotive exhibit offered visitors a chance to "learn about our work to help auto manufacturers and developers create the next generation of software-defined vehicles".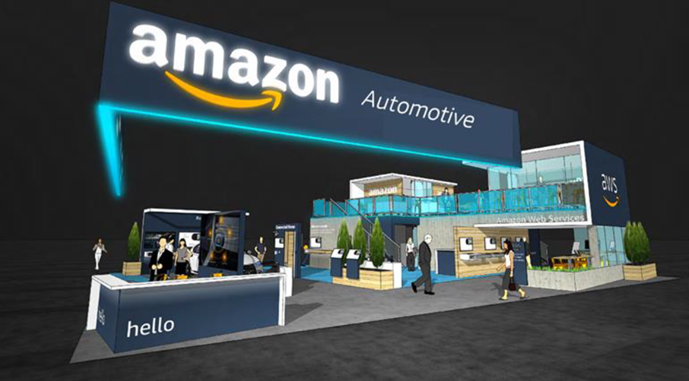 Honestly, the list of what's on offer at that automotive stand won't thrill most people, but there are one or two potentially interesting titbits.
A smart garage demo looked to be one of the more utilitarian elements and there's a sneak peek at the upcoming Rivian R1T Electric Truck's Alexa integration.
Amazon has invested in Rivian previously, coughing up $700m back in February. The Michigan company is a potential rival to Tesla and its take on the pickup truck is certainly nicer looking than the infamous Cybertruck. Rivian claims it will do 0-60 in just three seconds too.
Amazon signalled further interest in the automotive industry by announcing a a partnership with Lamborghini, which will see Alexa integration in one of its upcoming supercars. The company also revealed investment in driverless-car-tech company Aurora.
Elsewhere, the company announced the addition of a Control Centre feature for Ring security cameras. A pre-CES leak also seemingly showed off the Ring Chime Pro 2, with Alexa integration.
So, there were no huge product reveals, but one or two items of note as regards automotive tech. A further rollout of Alexa across cars and showerheads displayed Amazon's continued drive to introduce everyone, everywhere, to its automated assistant.