Heard the buzz about 8K TV and wondering what all the fuss is about? We've got all the details you need to know about the next big TV resolution
Next-gen resolution is looking like the biggest news of not only this year but upcoming ones too. With the first 8K displays making it to market at the end of 2018, most TV manufacturers will launch their first 8K wares over the course of 2019.
But is 8K something that you should care about right now? We've broken down everything you need to know about TV's next big thing.
We continually check thousands of prices to show you the best deals. If you buy a product through our site we will earn a small commission from the retailer – a sort of automated referral fee – but our reviewers are always kept separate from this process. You can read more about how we make money in our Ethics Policy.
Samsung 75" 8K QLED Smart TV Deal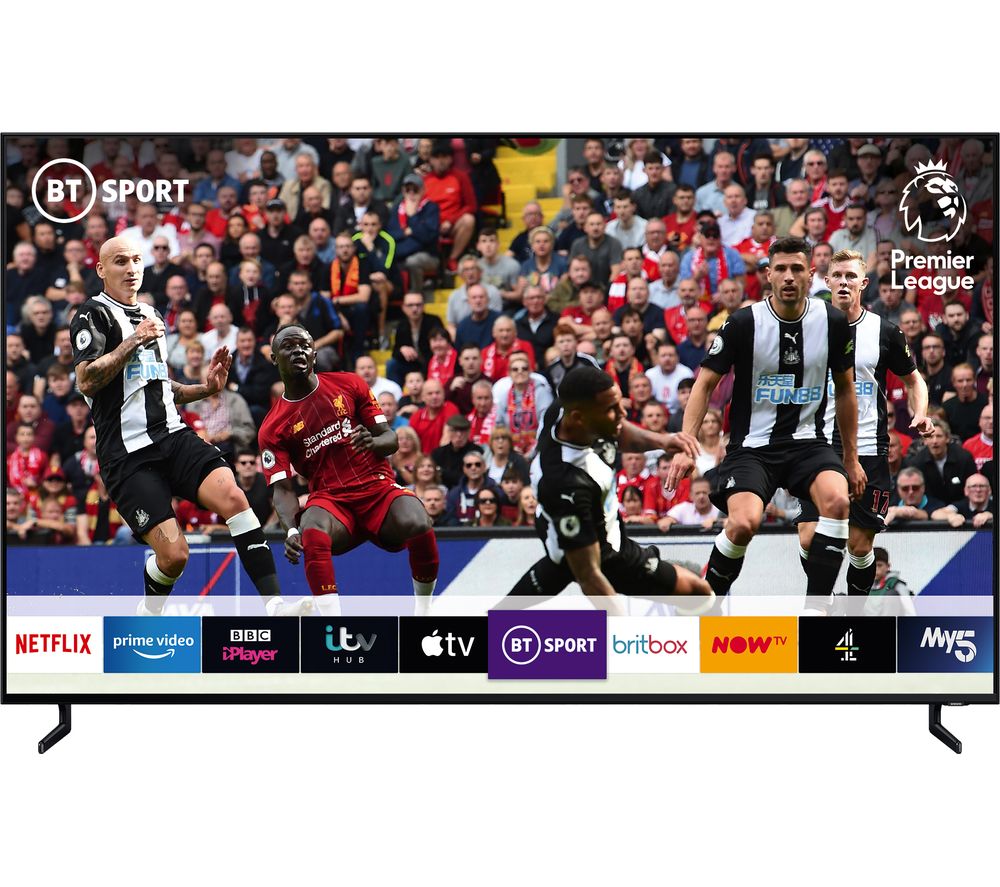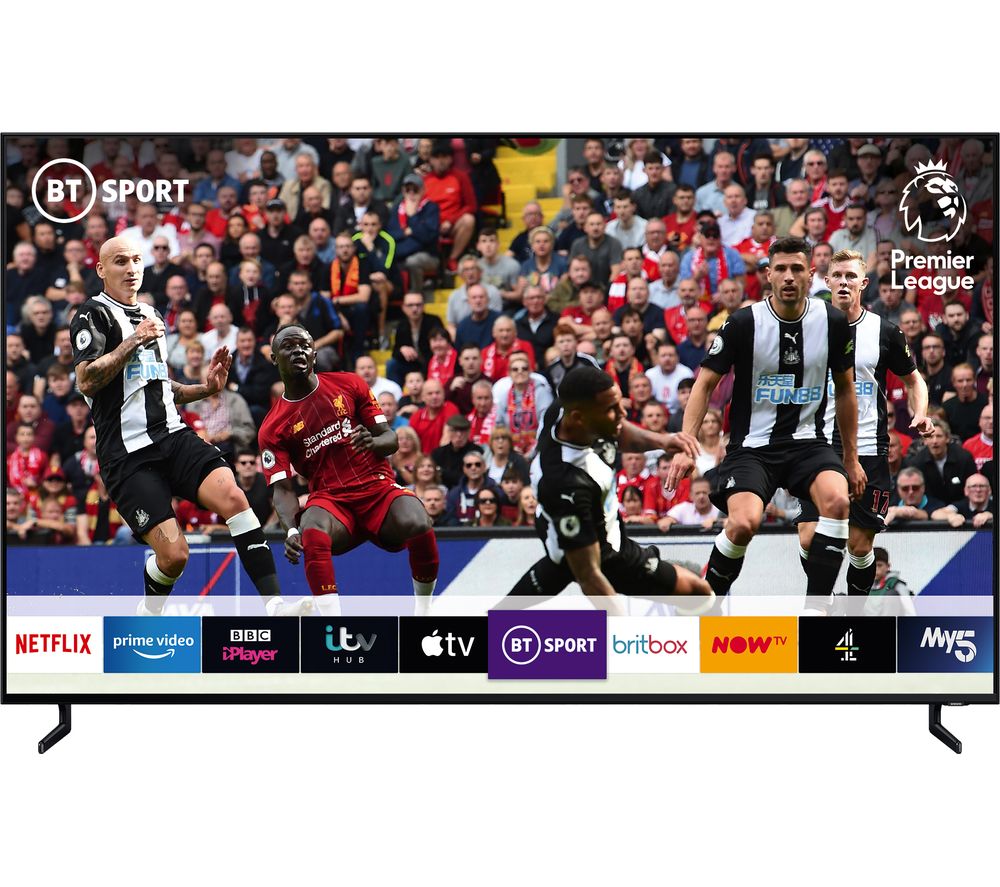 Movies and TV shows viewed as they should be, this premium set-up will bring you 8K brilliance every time, able to upscale with its Quantum Processor. You can also use voice command to control your TV with the help of Bixby.
Related: Best TV deals
What is 8K and why should I care about 8K TV?
When we talk about 8K, we're talking about the resolution of the screen, which equates to the number of horizontal and vertical pixels that a screen can display.
The more pixels of an image we see, the better quality the image should be, as you're getting more of the finer detail that lesser screens gloss over.
With 8K TV, you get a total resolution of 7680 pixels horizontally and 4320 pixels vertically – four times the pixels you get with 4K (2840 x 2160) and 16 times that of Full HD (1920 x 1080). That's a jump from the 8 million of pixels in 4K to around 33 million pixels.
Related: Best TV 2019
4K vs 8K: Isn't 4K enough?
4K is superb, and if you haven't upgraded your home TV to 4K yet, you'll be amazed at the differences between 4K HDR content and Full HD. In theory, 8K will offer a similar leap.
The differences might not be quite as stark, but when you're looking to get the most immersive experience possible, the more detail you can pack into a shot, the better.
In practical terms, it's the difference between looking at an 8-megapixel picture and a 33-megapixel picture – with an HD picture being just 2 megapixels by comparison. For the naysayers doubting whether those extra pixels will be worth it, we've seen it up close and it does make a dramatic difference to the quality of the picture.
What 8K TVs are available?
Manufacturers have been talking about 8K before 4K was even really established, but 2018 was the year when things started to heat up.
Sharp produced its first 8K TV back in 2015 in the £100,000, 85-inch LV-85001 for the Japanese market, and for a few years that was the only 8K TV on the market. It was only when familiar household manufacturers like LG, Samsung and Sony began showcasing consumer-facing sets that industry interest was piqued.
Unbelievably, the Samsung Q900R came to market at the end of 2018. The South Korean manufacturer swiftly followed that up with the Q950R in the early knockings of 2019 which offered stunning images.
LG's mammoth 88in OLED 8K (OLED88Z9PUA) appeared at trade shows in 2018, and it is the first 8K OLED screen of its kind. It went on sale (June) in South Korea, with the US and Europe expected to receive the 8K TV in the third quarter of 2019.
Toshiba and Sony previewed concept 8K sets at recent trade shows, but the latter beat the former to the punch with its KD-85ZG9 8K TV which launched in the UK in June 2019. The Sony KD-98ZG9 doesn't have a release date yet, but is expected to arrive in 2019.
Related: Sony KD-85ZG9 review
How much with an 8K TV cost?
For the 85-inch model, Samsung's Q900R was initially available for £15,000. That wasn't unexpected, considering how new the technology is. We expect 8K TVs to become cheaper with each generation and that logic has followed with Samsung's 2nd-gen Q950R costing £10,000.
The 75- and 65-inch versions sell for £6,999 and £4,999 respectively. Again, while it's cheaper, that's not strictly affordable for many people.
LG's OLED88Z9PUA 8K OLED is available for pre-order, but suffice to say you'll need deep pockets for it. Pre-orders have it listed at nearly £30,000. And that's just the early bird price to attract pre-orders.
Sony eschewed OLED for LED with its KD-85ZG9 8K TV. It's available for a snip at £14,000, which brings it in line with Samsung's first-generation effort. Hopefully if Sony produce another, the price will come down further.
The 98-in version is likely a different matter altogether. A bigger screen means more pixels and requires more backlight zones to produce that image. You'll need to take out a mortgage for the KD-98ZG9, as it costs an eye-watering £85,000.
Does 8K need a big screen?
The average size of TVs has been shifting upwards in recent years. That's down to a combination of reduced prices, improved design, and higher quality picture resolution.
As screens get larger, pixel density decreases, so higher resolutions make more sense on bigger TVs.
That explains why the majority of  8K demos have been shown on screens of 80-inches and above, although as we've mentioned, Samsung has 8K TVs available in a more accessible 65 inches – which are much more living room friendly.
What can I watch in 8K?
Long story short? There's very little, if any, native 8K content right now.
Japan (where else?) ran 8K demo broadcasts on its public TV channel NHK back in 2016 and subsequently launched a dedicated 8K TV channel in late 2018. This will be the channel where Tokyo's 2020 Olympic Games will be broadcasted in the format.
The public broadcaster also has showrooms dotted around to show off the might of 8K, securing an exclusive version of Stanley Kubrick's 2001: A Space Odyssey, scanned by Warner Bros., in 8K.
Brazil even showed some of the 2018 World Cup in 8K at Rio de Janeiro's science museum. The tech support required to make it happen was far from straightforward, so it's not exactly ready for mass consumption just yet. Rakuten is aiming to launch an 8K service by the end of 2019, although what native content it will have remains unknown for now.
From a film perspective, Hollywood has already dipped its toe in the water with 8K – just as it started with 4K long before it was a 'thing'.
In fact, the first 8K shoot is already in the can. 2017's Guardians of the Galaxy Vol. 2 was the first to be shot on RED's 8K Vista Vision camera, but was downscaled for its cinema release.
Films shot in 15/70mm IMAX are thought to have a resolution of 12K, so there is potential for 8K content. It's more a question of building the infrastructure to support transmission of 8K content, and in turn make it a viable proposition for consumers.
There's also formats like VR to think about. The £4200 GoPro Omni VR might not be in many budgets, but it is capable of shooting at an 8K 30 fps spherical resolution for VR. The Insta360 Pro camera offers similar virtual reality shooting, while the long-rumoured Apple AR/VR headset is thought to be packing dual 8K displays – one for each eye.
Gaming isn't one for lagging behind the curve, either, with a plethora of YouTube videos showing 8K–- and, whisper it, even 16K – gaming rigs. The Dell Canvas UP3218K gaming monitor is 8K capable, but the hardware to make it happen is slightly more complicated.
A Thirty IR Witcher III playthrough in 8K last year required four Nvidia GTX Titan Xp graphics cards costing $1200 each to achieve – and that's before you even get to the processor and memory required. Hardly a hobby, for now at least.
In 2020 the expectation is the next generation of home gaming consoles will feature support for 8K video.
Sony's Mark Cerny – the lead system architect on the PS4 – confirmed that the PS5 (or whatever it's going to be called) will support 8K graphics. We guess that won't mean native 8K content, rather the upscaling of content to 8K. Whatever the case, it opens up the need to purchase an 8K display.
Related: PS5 latest news – release date, price, games, rumours and specs
What else is happening right now? What is 8K TV upscaling?
With so little content currently available, 8K right now is mainly about upscaling. From what we've seen, the results can be pretty impressive.
For example, Samsung's Q950R uses the company's new Quantum Processor 8K chip, which uses 'AI upscaling' to boost lower-res footage to 8K.
It uses complex algorithms to recognise patterns in images and calculate the extra pixels required to fill in the gaps that 4K (or even HD) is missing. The chip uses a huge image database, which Samsung says will be constantly updated to keep it as accurate as possible.
Sony uses its vast experience in the upscaling arena to bring non-8k pictures up to standard. Searching its 8K database for reference images, it can also call upon native 8K content from its Sony Pictures film studio and information from its Sony Cinealta cameras to help inform what 8K content should look.
That data, along with the KD-85ZG9's X-Reality Pro upscaling engine and the X1 Ultimate Processor, work together to create what is on the screen.
8K vs 4K TVs: Should I buy a 4K TV or wait for 8K?
That's the big question and, for now at least, the answer is pretty clear cut.
As there's no true 8K content yet, you'd only really be buying an 8K TV for bragging rights and to get a glimpse of its potential via upscaling – we're still a long way from seeing 8K hit the mainstream. After all, despite a few more 8K TVs going on sale, they're still pretty expensive.
Related: Best 4K TVs
While 4K is still far from being ubiquitous, the amount of investment in the technology by major broadcast networks, film studios and companies makes it unlikely it will be usurped any time soon in the consumer market.
Those wanting to get the most out of their TV viewing experience right now should buy 4K – whether it's an upgrade from Full HD or a 'good to great' 4K swap. There are loads of fine affordable options out there, like the Hisense A6200. If you go higher, you can splurge on a high-end Ultra HD set in the Samsung Q90R or LG C9 OLED.
The 8K vs 4K TV battle may be in its early throes, but buying a quality 4K TV will serve you well for some time yet and comes as our recommendation for most people.