If you've got oodles of space in your kitchen and a large family to feed, then an American-style fridge freezer is a great purchase. But whittling down the right model can be tricky, since many models come with jargon-heavy specs lists and can easily be confused with their French-style equivalents.
The term American-style refers to a large, double-width fridge freezer with two doors. A French-style fridge freezer is similar, but laid out like a wardrobe; it has two or three large freezer drawers beneath the main doors.
Both types of fridge freezer often come with useful add-ons, such as an ice machine or water dispenser. Thanks to work from Samsung, some even come with smart features such as internal web cams that make it quick and easy to check the contents of your fridge while you're wandering down the supermarket aisles.
All the models in this roundup have been put through their paces by our dedicated testing team. We monitor the temperature in each section of a fridge freezer, and even go as far as tracking total power usage and noise levels too. We also cram in lots of food to ensure each machine is up to the job of keeping a veritable feast nice and fresh.
Samsung Family Hub (Sponsored)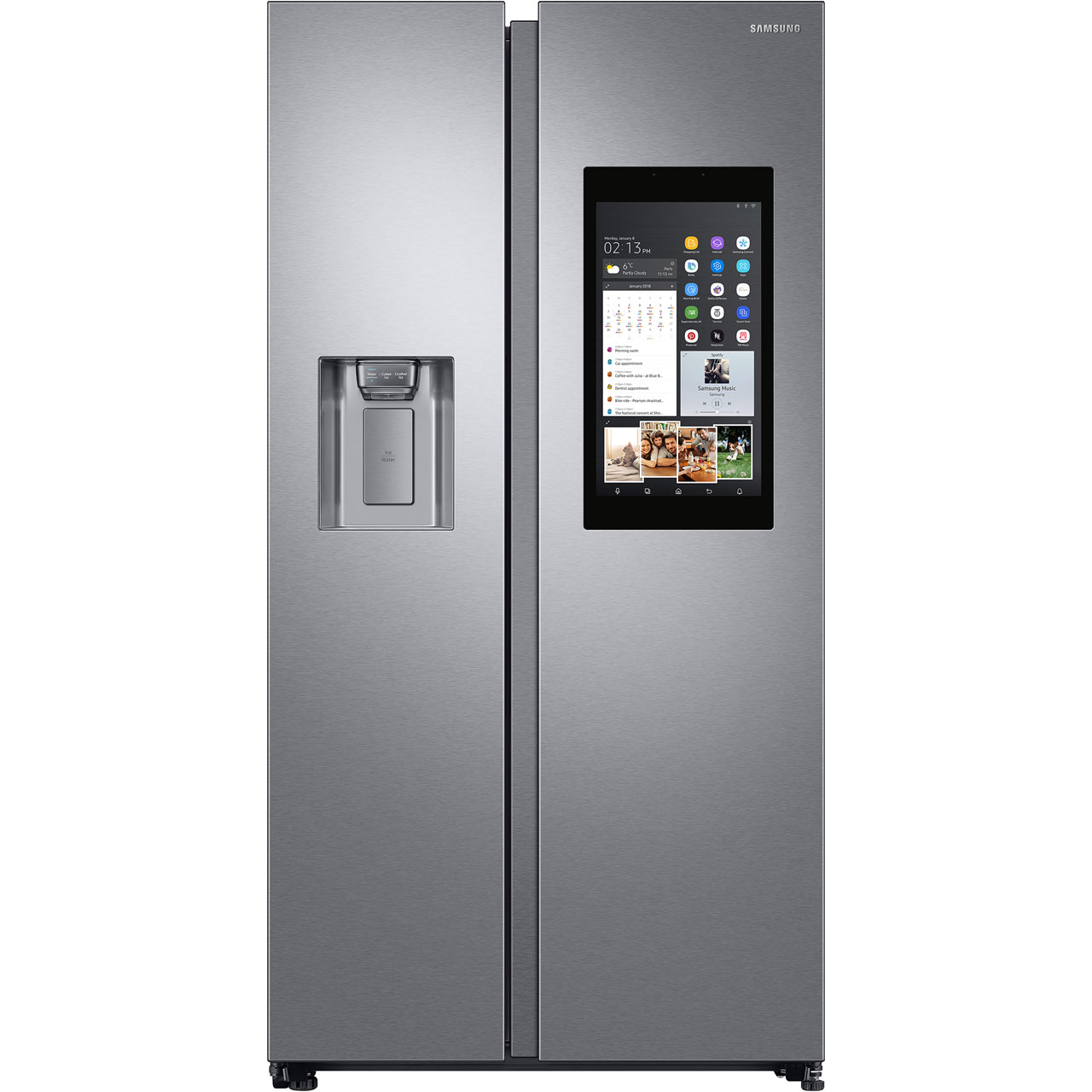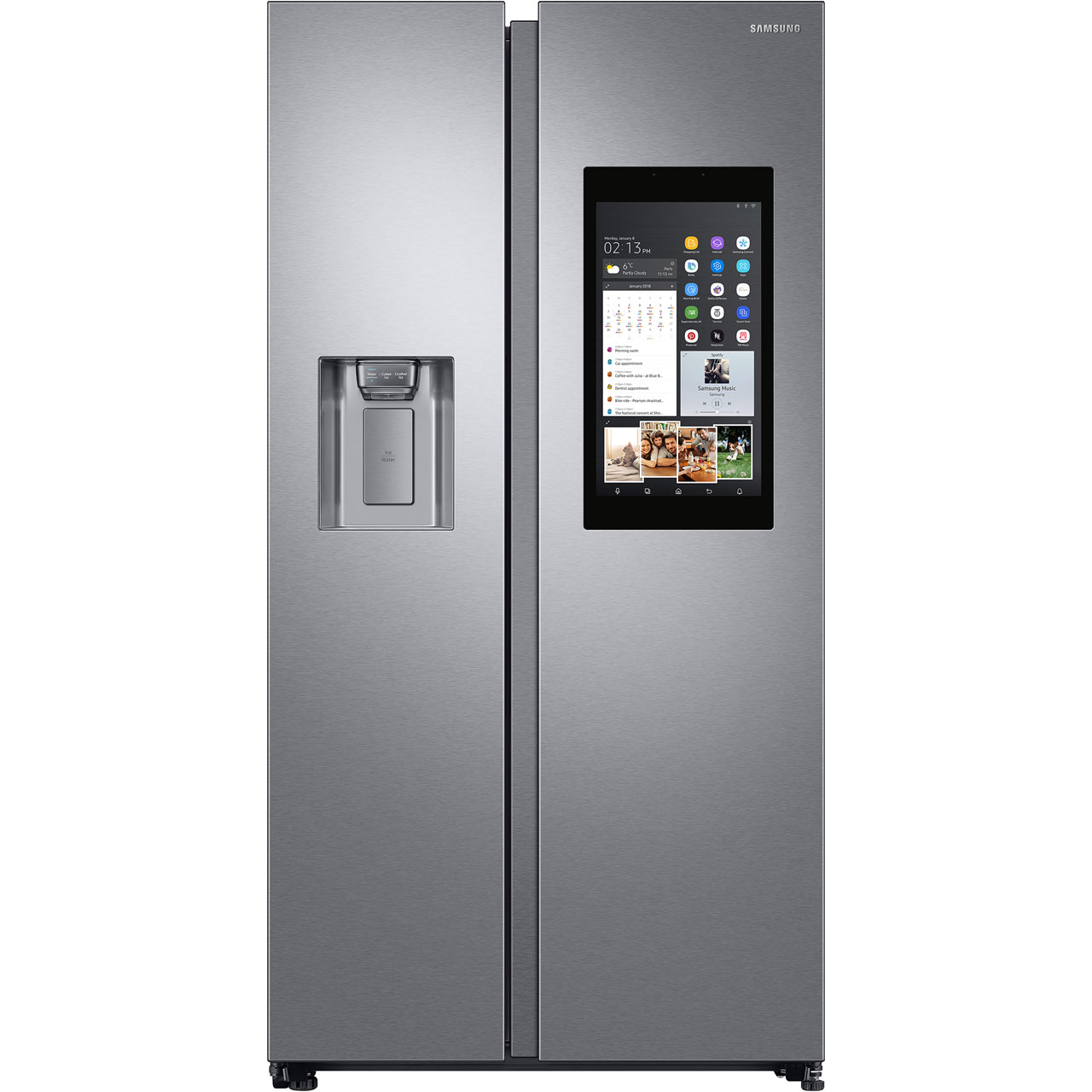 The Samsung Family Hub Fridge Freezer has an incredible amount of technology including a built-in display and food management cameras.
Scroll down for our pick of the best American-style fridge freezers; or for those after a more traditional model, check out our pick of the best 60cm fridges.
Related: Best washing machines