Best TV Deals: Are you looking for the best deal possible on a new TV? Whatever size and budget you have in mind, we've almost certainly got a TV bargain for you.

With a new football season right around the corner and an increasing number of streaming services pumping out must-see content, it's a great time to grab yourself a new screen to watch it all on.
The recent World Cup saw a predictable spike in TV sales, which inevitably means that there are some great deals to be had in its wake. Especially when you consider how hard the UK's top retailers have having to compete for your money.
---
Jump to:
---
What's more, you don't need to break the bank to get yourself a big, beautiful TV set these days. It's possible to get a 55-inch model for less than £500, and you might even be able to snag a 65-inch giant for less than £600.
You could even find yourself with some spare cash to invest in improving your audio set-up (check out our Best Soundbar Deals for some top options).
---
Jump to: How to choose a cheap 4K TV deal
---
At the other end of the scale, of course, the top manufacturers are turning out some stunning OLED models. If you're willing to spend a little extra, you can acquire the kind of picture quality that you'd scarcely believe possible.
Whatever your aspirations, we've got a whole range of top TV deals for you.
Get a head start on Black Friday with some of the best TV deals broken down by the UK's biggest retailers.
All prices were correct at time of publication but are subject to change at a moment's notice. Be sure to act fast to snap up any TV deal you're interested in.
---
Best TV Deals of the Week
Best Argos TV Deals (Price: Low to high)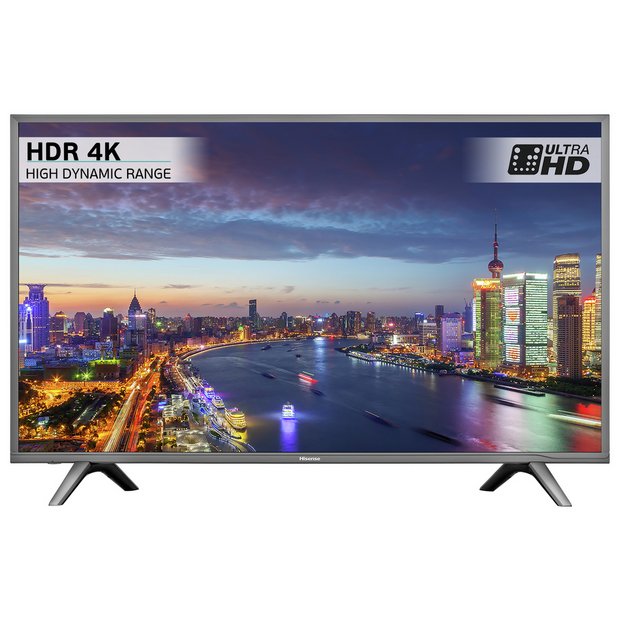 Your eyes do not deceive you. You can get a 43-inch 4K HDR TV for just £349, which is £70 less than Amazon.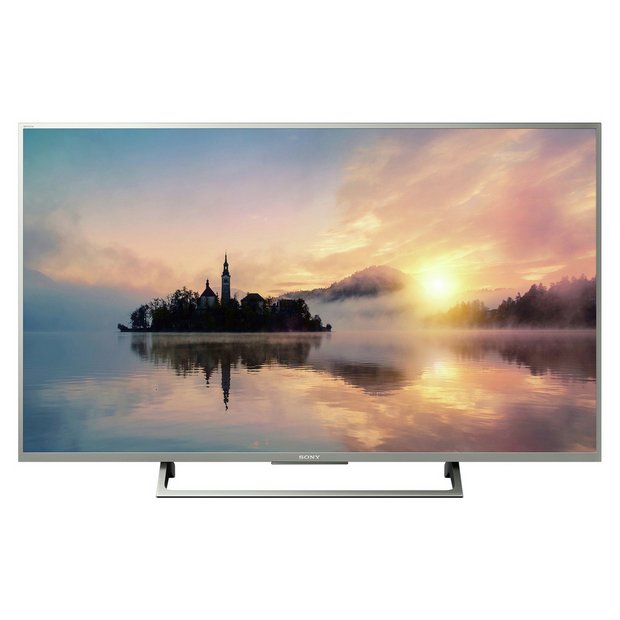 This stunning 49-inch Sony BRAVIA will look great in your living room and includes all the catch up and streaming services you could want.
Best Amazon TV Deals (Price: Low to high)
Best Currys TV Deals (Price: Low to high)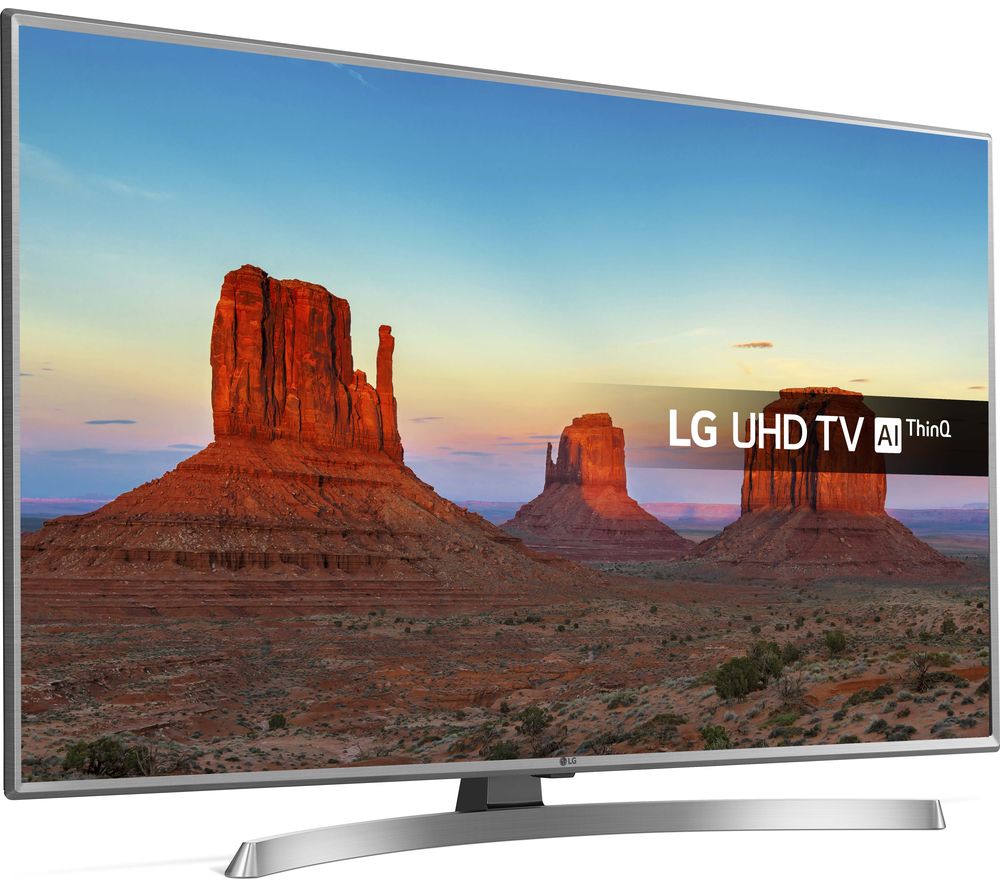 This LG 50-inch 4K TV includes HDR, a generous 4 HDMI ports and LG's new ThinQ smart AI assistant. We're also big fans of the webOS operating system and integrated Freeview Play.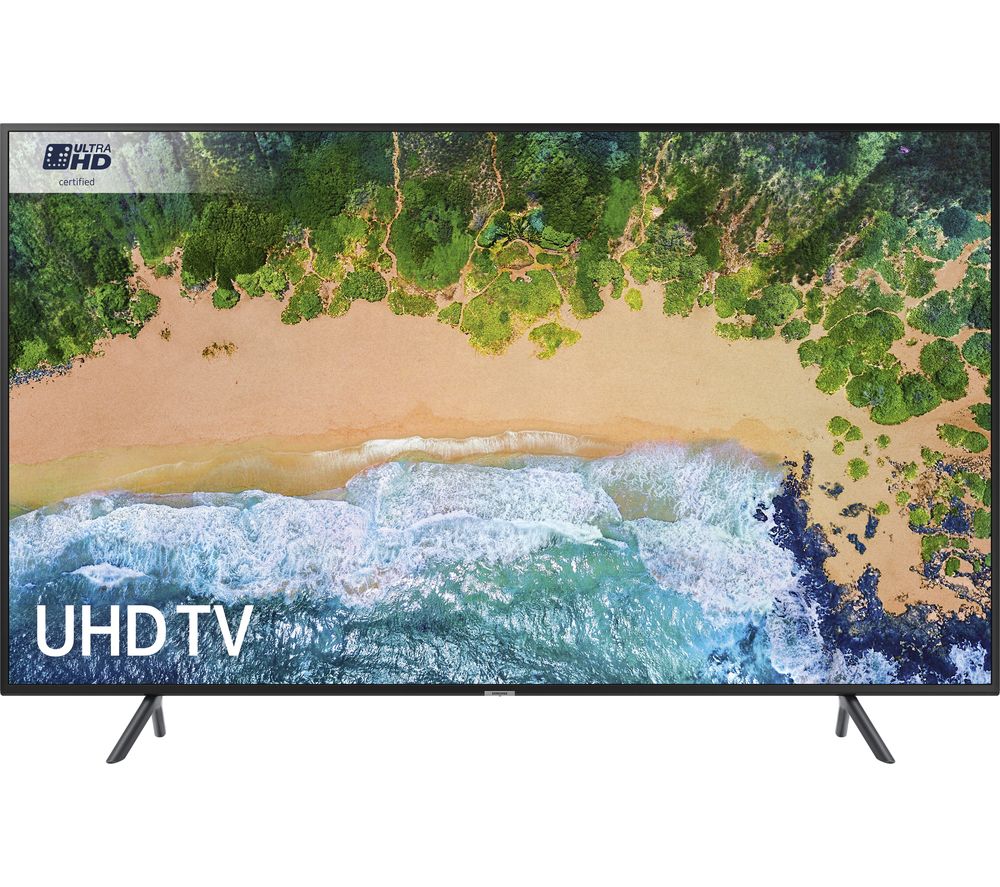 A big saving on this big premium Samsung TV. It features HDR10+ for even better colours, plenty of built-in apps including cloud gaming and SteamLink built-in, and a gorgeous design.
Best John Lewis TV Deals (Price: Low to high)
The reasonably-sized 43-inch model includes both Freeview Play and Freesat HD depending on how you want to receive your TV channels. It's the same price currently at Amazon but here you get John Lewis' excellent 5-year guarantee.
A brand new 2018 high-end QLED model from Samsung. On sale for a similar price at rivals but again you're getting John Lewis' great extended warranty to sweeten the deal, too.
Best Very TV Deals (Price: Low to high)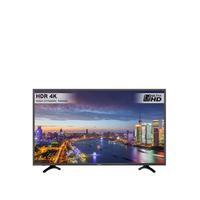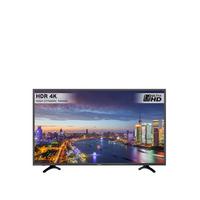 A massive 49-inch HDR TV for £350 sounds almost too good to be true, but it's a reality with a big £170 saving on this model.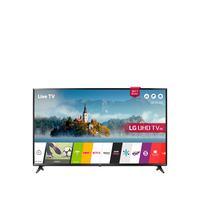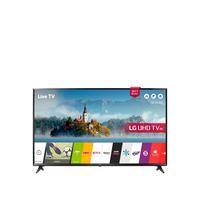 This big 55-inch LG TV includes built-in Freeview Play, letting you easily catch up on shows you've missed. It also runs webOS, LG's excellent operating system. It also supports Dolby Vision for even better HDR performance.
---
Want more Trusted Reviews deals?
How about these:
---
How to choose a cheap TV deal
Back in the day, 4K was a luxury limited to the very top echelons of the TV market. But since 2015 the price of a 4K TV has rapidly dropped to the point it's now pretty easy to pick one up without spending oodles of cash.
But before you go rushing off to buy the first 4K TV you see, be warned, 4K isn't the badge of quality it used to be. Nowadays, 4K, or Ultra HD as some manufacturers like to call it, is just a descriptive term telling you exactly how many pixels your screen can display at any one time. There are all manner of more important technical questions you need to answer before parting with your cash.
First of all, think about what size you need. The idea of a 65-inch beast may be appealing at first, but think if it'll actually fit in the space you plan to put it.
43-inch: If you're living in a small flat, or looking for a 4K TV for a spare room or bedroom, this is a good size. They're also generally the most affordable 4K TV option you'll find.
49-inch: Another common size point for most TV manufacturers and the one that will comfortably sit in most UK lounges.
55-inch: The breaking point where you enter big screen TV territory. The screens generally cost more than their smaller siblings, but if you have the space they're great for movie binging and split screen gaming.
65-inch: These are the biggest screens you'll get without having to sell a kidney. Though they're generally more expensive, there are still some cracking deals on 65-inch TVs if you know where to look and some aren't that much more than a 55-inch model.
Related: Best 4K TVs
There are a multitude of different operating systems being used on TVs at the moment, each of which features very different user interfaces varying features. If you're buying for someone that's not too tech savvy, you may want to stick with something they're already familiar with.
HDR is another important consideration as it can take your viewing experience to a whole new level. HDR TV's earn their street cred by having a much greater colour spectrum to delve into over their 4K-only cousins. Those additional colours create a much higher level of contrast which becomes apparent the second you lay your eyes on a HDR-enabled screen.
A plethora of companies have been quick to jump on the HDR bandwagon, utilising the extra oomph in their latest products. On the streaming side, Netflix, Apple and BBC iPlayer have already begun offering HDR-ready content.
Recently, the BBC was broadcasting both the World Cup and Wimbledon in both 4K and HDR through its iPlayer app on compatible TVs. Before that, it trialled broadcasting Blue Planet II in 4K HDR. Needless to say, the image quality is a massive step up from standard Full HD content. You can see a list of compatible TVs iPlayer supports for 4K HDR here.
In the world of gaming, the Xbox One X and PS4 Pro make full use of HDR technology to make their games pop in a way that true audio-visual purists have been clamouring for.
Needless to say, there's now no shortage of content that take advantage of HDR for enhanced visual quality.
Related: What is HDR?
The issue is, not all manufacturers are being entirely honest with their use of HDR branding. Some cheaper brands are claim to offer high dynamic range, when the TV doesn't actually meet the formal HDR standards more established players have agreed on.
As a rule of thumb, when buying a 4K HDR TV keep an eye out for UHD Alliance HDR or Dolby Vision branding/certification on the box if you want the best picture quality.
Keep in mind the TV's speakers, too. As TVs get thinner, sound quality is often sacrificed. It's simple physics that a bigger speaker is able to move more air to create better sound. So as TVs become more razor-thin, sound quality often takes a hit. Some TVs still sound better than others, and some manufacturers have gotten clever with how they deliver sound.
Certain Sony Bravia screens use the entire display as a speaker, for instance. Otherwise, if you really care about sound quality, check out our Best Soundbar Deals page for some top bargains to go with your cheap TV.
We may earn a commission if you click a deal and buy an item. That's why we want to make sure you're well-informed and happy with your purchase, so that you'll continue to rely on us for your buying advice needs.