Best Samsung Galaxy S8 Deals: Samsung's original game changing smartphone can now be bought for a fraction of its initial price with these fantastic offers.
With the world being just weeks away from getting its hands on the Galaxy S10, it seems like an era since the release of the lovingly remembered Galaxy S8. As the first phone in the Galaxy series to ditch the chunky bezels in favour of a nearly end-to-end display, the S8 still looks just as great today as it did on its first day on the market.
For any consumers who have still yet to upgrade from their S7's (or even further back), picking up the S8 as your next phone makes a great deal of sense – particularly given just how cheaply you can find the device nowadays. Speaking of which, we've already done that part for you by finding the best contract and SIM-free deals on the market. Just kick back, scroll down and peruse these amazing offers at your own pace.
Jump to: How to choose the right Samsung Galaxy S8 deal
---
The best Samsung Galaxy S8 deals right now
The Galaxy S8 offers some of the best value for money when compared with other high-end smartphones, as you can see with these cracking deals.
We continually check thousands of prices to show you the best deals. If you buy a product through our site we will earn a small commission from the retailer – a sort of automated referral fee – but our reviewers are always kept separate from this process. You can read more about how we make money in our Ethics Policy.
Best Samsung Galaxy S8 Deals
Being able to get one of the best smartphones on the market for less than £20 each month (and a next to nothing upfront cost) makes this a fantastic offer that simply shouldn't be missed.
For just £25 a month, you can pick up Samsung's amazing Galaxy S8 smartphone – which has stayed the test of time – with a hefty 9GB of data. With no upfront cost to speak of, this is an amazing deal for anyone after a high-end smartphone at an easily affordable rate.
---
More of today's cheapest Samsung Galaxy S8 deals
Still on the lookout for something else? If those deals don't quite do it for you, why not take a gander at these alternatives.
---
Best SIM-free Samsung Galaxy S8 Deals
If you don't mind going with a second hand device, you can save yourself a small fortune on a SIM-free Galaxy S8. Similarly great savings can also be found on the S8 Plus, if you find yourself wanting a larger screen. Of course, we've made sure to include an option for a brand new S8 model, if the alternatives aren't your cup of tea.
We continually check thousands of prices to show you the best deals. If you buy a product through our site we will earn a small commission from the retailer – a sort of automated referral fee – but our reviewers are always kept separate from this process. You can read more about how we make money in our Ethics Policy.
Best SIM-Free Galaxy S8 Deals
If you're after a SIM-free Galaxy S8, Amazon has the competition beat hands down with a huge saving off the original price.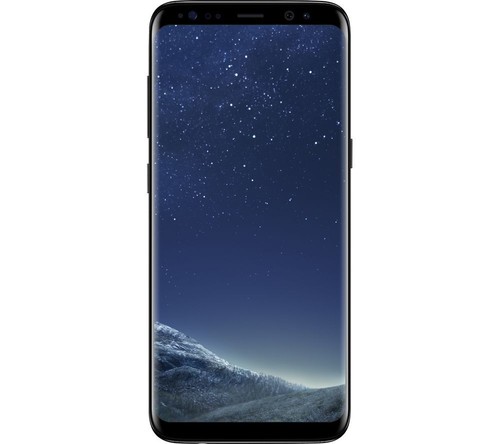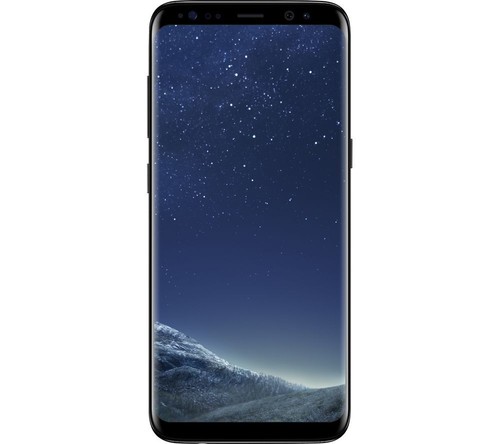 Going for a second hand model can save you an extra wad of cash upfront. Saving you from any problems down the line, the device is fully tested for proficiency and comes with a one-year warranty.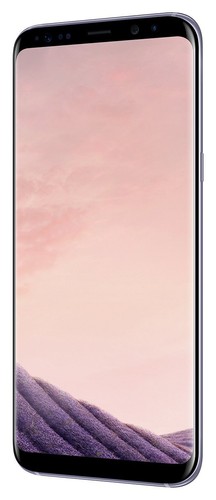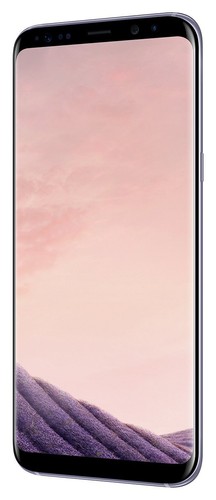 The Galaxy S8 Plus offers a larger 6.2-inch screen, fantastic for watching TV and movies. Even better however is the fact that you can pick up a used model for less than a brand new Galaxy S8, making this a total steal.
---
What you need to know about the Samsung Galaxy S8
Trusted Reviews score: 10/10 Editor's Choice
It should be no surprise from our score that the S8 is much loved around the Trusted Reviews office. While the S9 did improve upon certain aspects of the S8, it is the S8 itself that represented the biggest shift in Samsung's approach to smartphone design and it still looks great to this day.
The phone's 5.8-inch quad-HD Infinity Display screen makes it a perfect device for streaming content, and the battery can always be topped up in a jiffy with wireless and fast charging. On the back of the phone, the S8 packs a 12-megapixel camera that utilises a Dual Pixel sensor to pick up an incredible amount of detail.
Review verdict:
"The Samsung Galaxy S8 is a new beginning for flagship phones. It's a gorgeous sliver of tech that utilises its power for extending the experience beyond the 5.8-inch display, but manages to still be a phone that's easy to use.
It crams a huge screen into a compact body, without sacrificing features such as water-resistance and expandable storage, and takes phone design to the next level. Once you've picked up a Samsung Galaxy S8, all other phones will somehow feel less interesting."
---
Samsung Galaxy S8 not the phone for you?
Consider these:
---
How to pick the best Galaxy S8 deal for you
Think about what you're willing to pay upfront
The upfront cost is the lump sum you need to pay at the beginning of your contract towards the cost of the handset. As a general rule, the more you're able to pay upfront, the less you're going to be paying over the life of your contract, which is typically 24 months.
To calculate your total cost of ownership (TCO), you simply need to multiply the monthly cost by your contract duration, and then add the upfront cost.
So, for a theoretical contract of £100 upfront, £30 a month for 24 months you would use the following:
(24 x £30) + £100 = £820
It's then worth looking at what the current SIM free cost of the phone you want, which will help give you an idea of how much you're spending on your actual mobile service. If you shop around, you can find that you're actually paying very little for your phone tariff.
Work out how much data you need
Nowadays, the biggest commodity when it comes to a mobile phone contract is the data, whereas in the past people might have looked at how many minutes and texts they got as part of their package. Today, most contracts will give you more call minutes and text messages than you'll ever need, so don't be easily won over by thousands of minutes or even 'unlimited'. The networks know you're never going to use them, so they can aim for the stars.
Most of us browse social media and the web, and stream music and video from our phones. These all require data. While browsing web pages and Instagram won't use that much data, streaming video is the biggest user of data. So if you're planning on streaming lots of Netflix on the move, you'll want to opt for a plan that has more data. Moderate users should still get by with around 8GB, but if you're a particularly heavy user look for double digits.
Similarly, if you plan on tethering a second device, you'll want more data. You can use your phone as a mobile hotspot, letting you share your data connection with other devices like tablets or laptops. Great for when you're away from Wi-Fi and need to get online. But doing this can burn through your data allowance rapidly. So go for a higher data package if this is you.
Finally, compare packages. A lot of high data packages have exactly the same cost as lower data packages if you're paying attention. There's no reason not to go for the higher data package just in case you find yourself wanting that extra data.
How to choose the right mobile network
Even if you're pretty sure which network you'd like to go with when you upgrade, it's always worth finding out what else the main networks are offering as part of their mobile contracts. You might find that there's a free subscription package, add-on or contract perk that completely changes your idea of what makes a good deal.
Here's our summary of the various benefits of the main mobile networks at the moment to help you make the right choice.
Three
Three doesn't do things by halves; its free Go Binge service is designed to cater for the Netflix addicts, serious music streamers and telly watchers among us. Go Binge gives you unlimited 4G streaming on apps like Netflix, Deezer, TVPlayer and SoundCloud without touching your personal data allowance. Details here on what contracts qualify for Go Binge.
There's good news for holidaymakers, too. Three now offers 'Feel at Home' roaming in 71 countries, which means you can seamlessly use your data allowance abroad.
The company also utilises a free app called Wuntu to distribute weekly freebies and prizes amongst its customers. These freebies can range from a free cup of coffee to a £3 lunch at Cafe Rouge, so there's something for everyone.
EE
EE could well be the most popular UK mobile network, and it claims to have the biggest 4G coverage of all the networks too. Perks with EE include three months of free BT Sports for watching sports like football and rugby, and six months of free Apple Music for pay monthly subscribers.
Customers on EE's Max Plan get to keep their free subscription to BT Sport for the entirety of their contract – perfect for any sports fanatics in the audience.
Vodafone
Savvy shoppers could save some pennies by picking a Vodafone deal that offers a free subscription package. Certain Vodafone Red Entertainment plans throw in a free subscription to the likes of Spotify, Now TV or Sky Sports Mobile TV. Some of those services are pricey when bought alone, so this could be a shrewd move indeed.
Vodafone has also recently announced it's massively expanding its roaming options by adding 29 extra destinations that allows Red Entertainment plan subscribers to use their home plan abroad in 77 countries. Considering using your phone abroad could historically be seriously pricey, this is a very welcome move and helps set Vodafone apart for frequent travellers.
O2
O2 offers a Priority Tickets service to its customers, dishing out tickets for gigs 48 hours before the rest of the country get a look-in.
It also offers its customers free access to certain public Wi-Fi networks across the UK, as well as now supporting 75 countries for roaming.
Customers wanting more flexibility with their contract might like the network's O2 Refresh feature, which lets you upgrade after a year. It also cuts the price of your monthly bill once you've paid the cost of the phone.
iD
iD is a budget friendly network launched by Carphone Warehouse, and we really like its Data Rollover feature. If you haven't used all of your mobile data by the end of the month, it rolls over for you to use in the next month. Lovely.
Make sure you check mobile coverage
Network coverage is an important factor worth considering before entering a new contract. It's no good having a shiny new Galaxy S8 if you're struggling to get any reception where you use it most.
Below are the coverage checker pages for the major networks, simply plug in a post code and it will tell you what to expect around 4G and voice/text coverage. We'd recommend checking both your home and work to start off.
Use Wi-Fi Calling
If you're in a location with bad network reception but has a Wi-Fi connection, then Wi-Fi Calling can be a lifesaver. This uses Wi-Fi for your calls and text messages, bypassing the need for cell reception. Your calls and messages still come out of your regular tariff allowance. Just turn on Wi-Fi Calling in the settings on your Galaxy S8. All of the big UK networks now support the feature.
How to keep your old phone number
Even if you move network providers, it doesn't mean you have to tell everyone you have a new phone number. Instead, you can bring your phone number with you. That's great news if it's taken you years to memorise your phone number. To do this, just contact your old provider and ask for your PAC code. You then give this PAC code to your new network provider, which gives them permission to port your old phone number over.
We may earn a commission if you click a deal and buy an item. That's why we want to make sure you're well-informed and happy with your purchase, so that you'll continue to rely on us for your buying advice needs.