Best John Lewis Deals: We've picked out some of the finest deals from one of the UK's favourite retailers, which still has an awful lot going for it.
John Lewis has a reputation for quality. That includes the quality of its goods, of course, with a wide range of mid to high-end items available through its shops and online store.
But what really distinguishes John Lewis in British minds is the quality of its service, from the helpfulness of its staff to a returns policy that doesn't require you to jump through hoops. It's something to bear in mind come Black Friday, when John Lewis is particularly active.
Related: When is Black Friday 2018?
None of its competitors offer the same two year guarantee across all electrical equipment as standard, which is a major bonus if you can also get the item you want for a competitive price. And on that front, John Lewis prides itself on its 'never knowingly undersold' policy.
In other words, the retailer monitors the prices set by its high street rivals and adjusts its own accordingly. If you do find anything cheaper elsewhere, you can point it out to them and they'll match the price for you.
Happily, John Lewis also loves a good discount – and not just during the Black Friday period. You can find sizeable price cuts on high quality items right through the year, although you'll often need to be quite quick to snap them up.
That's where Trusted Reviews comes in. Below we'll be bringing you a range of the retailer's best deals on TVs, laptops, tablets and more. You'll find that we frequently update this page with exciting new offers that have caught our eye, so we'd recommend adding a bookmark and checking back regularly.
---
Best John Lewis deals this week
All deals were correct at time of publication but are subject to change. If you see a deal you're interested in, it pays not to delay as prices can change at a moment's notice. 
John Lewis TV Deals
John Lewis is particularly well-known for some exceptional TV discounts. Don't forget, John Lewis provides an exceptional warranty that helps set it apart from rivals. It provides 5-year warranty across all of its TVs, which can be up to 4 years above what you would normally get from a manufacturer warranty. With TV repair costs being substantial it makes John Lewis' TV deals even better value.
Best John Lewis TV Deals
Not only do you get an industry-leading 5-year warranty from John Lewis, but you also get an LG SK1 Soundbar worth £100 included absolutely free, making this a fantastic deal all round on one of the absolute best OLED models available.
Samsung's handsome The Frame TV is currently reduced to clear from John Lewis. This is one of the best TV's available with its no-gap wall-mounting that makes it look more like a framed painting than a telly.
---
John Lewis Laptop Deals
It's a similar case with laptops. That extra warranty can be a life-saver if anything goes wrong after the first year. John Lewis offers at minimum 2-year warranty on its laptops, with some models even having 3-year warranties. John Lewis often price matches rival retailers on laptops, too.
Best John Lewis Laptop Deals
This offer applies to the grey and blue models of this 15-inch laptop. With a Core i3 processor, Full HD screen and 1TB hard disk, this laptop ticks all the boxes for a family or home laptop that'll face the rigours of surfing the web and working on documents.
There's a great saving on this high-spec Core-i7 Lenovo Yoga 720 convertible. This also includes a 2-year warranty to round out a bargain.
John Lewis Tablet Deals
Whether you're looking for an iPad or Android tablet, John Lewis often has great discounts on a range of tablets and these too have a great warranty included.
Best John Lewis Tablet Deals
Take £130 off Samsung's premium Android tablet, which includes the S Pen stylus. You also get a 2-year warranty included.
This is a capable Android tablet for the price. The money saving seems to be down to the blue colour, as the grey model retains its usual price.
---
John Lewis Apple Watch Deals
While the Apple Watch isn't often discounted, John Lewis has been known to wipe some money off the price or provide some bundle offers.
Best John Lewis Apple Watch Series 3 Deals
The latest Apple Watch Series 3 38mm GPS only model in Silver Aluminium with Sport Band Fog. You can save a further £40 if bought at the same time as Powerbeats in-ear headphones.
The latest Apple Watch Series 3 42mm GPS only model in Space Grey Aluminium with Sport Band Grey. You can save a further £40 if bought at the same time as Powerbeats in-ear headphones.
---
John Lewis Soundbar Deals
John Lewis gives you a 2-year warranty on its soundbars, which adds a lot of extra value and make a great pairing to the above TV deals if you're looking to make a home cinema upgrade.
Best John Lewis Soundbar Deals
---
John Lewis Headphone Deals
You can also bag a bargain on headphones that also include a bonus warranty.
Best Tesco Headphone Deals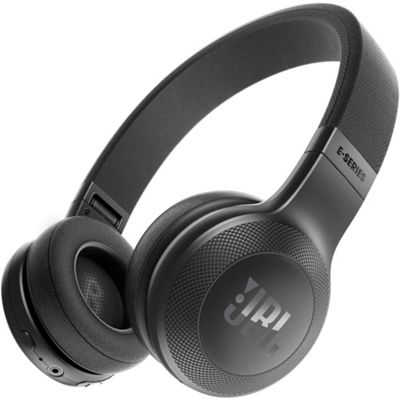 For big sounds, an innovative fabric design and 16 hour battery life, these cans are impressive. They charge in just two hours and come with great controls that let you switch between connections like phone to TV for example.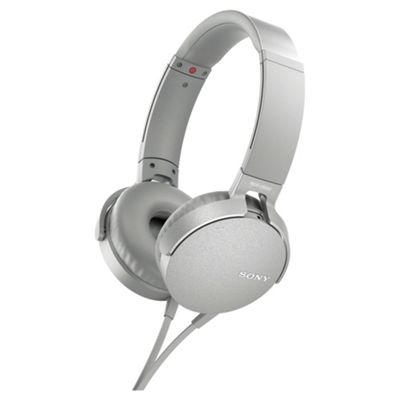 Affordable yet comfortable and good looking, these wired headphones from Sony are a great way to enjoy music. They also let you access your phone and take calls thanks to in-line controls and a mic. The 30mm neodymium drivers should make for immersive audio too.
---
John Lewis Barbecue Deals
If you're looking to take advantage of the summer weather, these are some top barbecue savings.
Best John Lewis BBQ Deals
If you need something portable for an impromptu BBQ picnic, or are just short on space, the CUBE is a great choice. Everything is self-contained and there's even a preparation board and food storage tray. It comes in a range of exciting colours, too.
John Lewis has reduced its own brand model to clear, making this a top bargain. This model has a built-in thermometer and ash box and the transporter wheels make moving it around a breeze.
---
Want more Trusted Reviews deals?
How about these:
Seen any other fantastic bargains? Let us know @TrustedReviews.