Best iPhone XS Max Deals: Apple's premium smartphone can always be had with a tasty discount, and we've found the best of them.
With the recent unveiling of Samsung's latest array of smartphones, the iPhone XS Max will be going head to head against the S10 Plus over the next couple of months. While the S10 Plus will retail at £200 cheaper than the iPhone XS Max, the price difference is understandable when you consider all that Apple's premium device has to offer.
As the largest member of the latest iPhone range, the XS Max is an absolute beast of a phone, packing several features that can't be found in its smaller siblings. If you've come to the conclusion that the iPhone XS Max is the phone for you, then you're already in the right place. Just take a scroll down to see how you can save some serious cash on a brand new iPhone XS Max.
---
Best iPhone XS Max Deals Available Right Now
Saving you an arm (and quite possibly a leg), these iPhone XS Max contracts offer incredible value for money, regardless of which one you go for. O2's 50GB contract is definitely worth highlighting however, as it's one of the cheapest of its kind since the iPhone XS Max was released.
Best Apple iPhone XS Max Deals
With 60GB of data in your pocket, you'll have plenty to blast through social media and the odd bit of streaming. Plus, you'll also get all the benefits of signing up with O2, including early access to gig tickets and weekly freebies.
For just a bit extra each month, you can nab yourself massive data allowance of 60GB which is more than enough to stream several seasons of your favourite shows.
Stream to your heart's content with this massive 100GB data iPhone XS Max contract from O2, which also grants you access to several weekly freebies through O2 Priority. O2 customers can also get early access to tickets for some of the year's hottest gigs.
More of today's cheapest iPhone XS Max Deals
If you still need to see what else is out there for a bit of price comparison, here are some great alternatives.
---
Best SIM-free iPhone XS Max Deals
If you do have the cash to splash on a SIM-free iPhone XS Max (lucky you), here's the best offer we can find.
Best SIM-free iPhone XS Max Deals
It might not come with a lower price, but buying through John Lewis comes with a two-year warranty as standard, which could save you a fair penny down the line. Plus, you'll also get three months free access to Apple Music.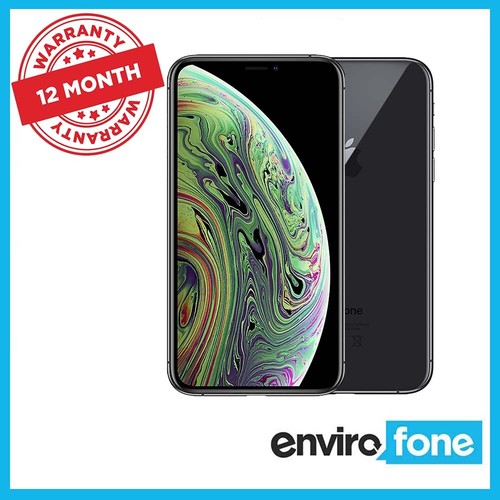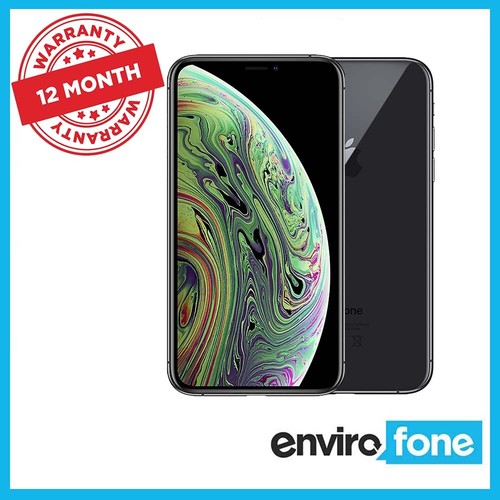 Envirofone has a collection of refurbished iPhone XS Max devices on sale, each of which come with a discount and can be stacked with an additional 10% off at the checkout.
---
What you need to know about the iPhone XS Max
Trusted Reviews score: 8/10 – Recommended award
Unabashedly packing a gorgeous 6.5-inch OLED display, the iPhone XS Max is undoubtedly the best Apple smartphone for watching video content, bar none. All that extra real estate comes with additional benefits of course, namely in the battery department. When stacked up against the iPhone XS, you can expect at least an extra hour of battery life from the XS Max, which is incredibly handy for those emergency situations we hate to be in.
While there's no difference in the chipset housed in either the XS or the XS Max, there's very little cause for complaint here as the A12 Bionic processor is lightning fast and puts a lot of Apple's competition to shame. That same speed is apparent when using the phone's dual camera setup, allowing you to capture a scene at a moments notice.
Review verdict:
"If you're coming from an older iPhone 'Plus' model and have the money to spare, you'll notice a significant difference for the good by switching to the XS Max. It's everything that was great about those phones, but with the modern design and stunning screen from the iPhone X."
---
How to pick the right iPhone XS Max deal
How much data do you need?
Here's a question that with determine which plan you go with more than any other. Higher data contracts will take a toll on the price you pay either upfront or on a monthly basis, but whichever it is, the surplus will be there. Luckily for most of us however, if you're a casual social media user (like myself), then there's no need to worry about consuming too much data.
Social media platforms have been optimised to consume very low amounts of data, meaning that you'll be perfectly content with a monthly allowance of between 4-8GB. If you're the type of person to go one step beyond (watching Netflix during work meetings totally counts) then you'll need something in the 20-40GB range. Anything beyond on that and you'll be able to incorporate tons of online gaming into the mix without a care in the world.
Fork out upfront or not?
Picking up a new phone on contract can mean picking between deals that have an upfront cost or not. This is the amount you pay at the beginning towards the cost of the phone. Generally, if you pay an upfront cost, this takes the monthly cost down as you don't have to pay off as much of the phone each month.
Typically, if you pay more upfront, you should end up with a lower total cost of ownership (TCO). This is the upfront cost + monthly cost x contract length (typically 24 months). At the end of the day, making a choice depends on your financial situation.
Getting a phone on contract, and spreading the cost, can be the only way for some people to get a new phone. You might not mind paying a little more after 24 months, if it means paying less up front, or even nothing at all.
---
We may earn a commission if you click a deal and buy an item. That's why we want to make sure you're well-informed and happy with your purchase, so that you'll continue to rely on us for your buying advice needs.