Black Friday and Cyber Monday Gaming Laptop Deals and Gaming PC Deals: If you're looking to make a killing on a gaming rig or laptop this Black Friday, our handy list of deals has you covered. 
We've hand picked and will be updating the best deals going, breaking down banging bargains and bundles according to budget.
---
Best Gaming PC Deals and Gaming Laptop Deals – Under £1000
Cranking things up a bit, the £600-£1000 price range will allow you to play most PC games at a level that's on par, if not better than their console counterparts. Don't expect to max out those settings just yet – having an enjoyably smooth experience is the name of the game here with higher frame rates than consoles.
Best Gaming PC and Laptop Deals: Under £1000
---
Best Gaming PC Deals and Gaming Laptop Deals – Under £1500
Spend enough time with these machines and you'll start to wonder why real life doesn't look as good as games running at 4K, 60fps. This is where the "PC Master Race" earns its credentials by offering some of the best video game experiences money can buy.
Best Gaming PC and Laptop Deals: Under £1500
---
Best Gaming PC Deals and Gaming Laptop Deals – Under £2000
These gaming laptops might be expensive, but in return you're getting sleek machines that are capable of 4K gaming and virtual reality.
Best Gaming PC and Laptop Deals: Under £2000
This Razer Blade 15 gaming laptop is a thing of beauty, boasting a 144HZ display, edge-to-edge screen design and an ultra-powerful Nvidia GTX 1070 that offers a fantastic performance for HD games.
The Gigabyte Aero 15X has most of the features of the Razer Blade 15, but at a few hundred quid cheaper. With a £420 price cut, this is an incredible Cyber Monday deal.
---
Say what you will about console gaming, there's nothing quite like having a high-end gaming PC or laptop that can really push a game to its limits – and that's coming from someone who's happy to game on all platforms.
Case in point, playing Far Cry 5 in 4K resolution at 60 frames per second is an experience like no other – Montana never looked so good (outside of real life, of course).
The obvious downside to playing games this way is the general price of entry. When it comes to shelling out for a serious gaming rig, it's not out of the ordinary for you to pay double, or even triple the price of a PS4 or Xbox One.
Related: Apple Black Friday deals
Once you have a gaming laptop/ or PC however, you'll often find that the games themselves tend to be cheaper on the platform. Online retailers such as Steam, Green Man Gaming and GoG frequently hold sales events where games can usually be had at a cheaper price than their console counterparts, saving you money in the long run as well as often offering the best graphics fidelity.
While a gaming PC or laptop is of course great for games, they're also worth considering for anyone who needs pure processing grunt power, too. You often find gaming PCs and laptops, with their discrete graphics and often beefy processors, apply themselves well to intensive tasks like video editing or CAD, too. If you don't fancy picking up a dedicated workstation, then a powerful gaming PC can also do the trick for a lot of tasks.
Black Friday Gaming Laptop and Black Friday Gaming PC Deals
That said, your initial investment will still make a sizeable dent in your wallet, so whether you're thinking about buying a gaming PC, building one from scratch, or you'd rather pick up a purpose-built gaming laptop that's ready to go out of the box, then Black Friday 2018 is your best bet.
The likes of Dell (and therefore Alienware), HP and Lenovo have historically made some tasty discounts for Black Friday in years gone by, making it an opportune time to pick up a new gaming laptop. But aside from the manufacturers directly, the likes of Currys PC World, John Lewis and Amazon have also been known to discount gaming laptops and PCs from the likes of Asus, Acer, Razer and more.
While this article focuses explicitly on gaming systems, we also have a Black Friday Laptop Deals page where you can get a heads up on what to expect from this year's Black Friday, as well as bag some bargains right this moment.
If you want to know which monitor you should pick up to compliment your new gaming PC, then check out our other list for the Best Gaming Monitors.
Want more Trusted Reviews deals?
How about these:
The best Black Friday deals still going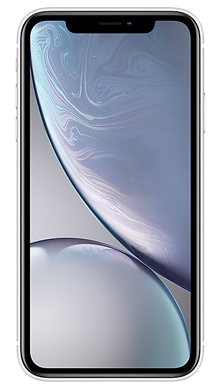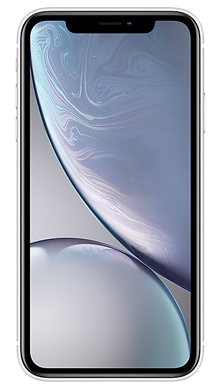 This is the bargain of Black Friday and not to be missed. An iPhone XR for £36 a month and 100GB of data? Yes, please. Use our exclusive code TRUSTED10 to save £10 on the upfront.
Don't miss this fantastic deal on the OnePlus 6T. Plenty of data, nothing to pay upfront and 3 months BT Sport and 6 months of Apple Music.
Three's phenomenal best ever Black Friday SIM only deal.
We may earn a commission if you click a deal and buy an item. That's why we want to make sure you're well-informed and happy with your purchase, so that you'll continue to rely on us for your buying advice needs.