Buying a graphics card has become harder in recent months thanks to a huge amount of demand from the world of cryptocurrency. This meant gamers were getting short-shrift as money-making crypto-miners rake in the big bucks.
Thankfully, in a recent development, GPU prices for Nvidia's graphics cards in particular have now dropped as interest from cryptocurrency miners has declined by as much as 40%. This has meant good news for anyone looking to purchase a graphics card right now.
When it comes to picking a GPU, you're going to have to spend more if you want the ultimate in performance. So if you're after 4K resolution gaming with high frame rates, that's going to cost you. But if you only have a 1080p monitor, that's distinct overkill. You'll be able to spend considerably less to game at 1080p and still achieve a silky-smooth 60fps.
There are always deals that rises above all the rest, and that's what we have for you here – a list of all the GPUs that matter and the deals that are worth grabbing right now.
Prices were correct at time of publication but GPU prices especially are very volatile. Be sure to act quickly if you see a deal you want in case the price rices.
---
Best graphics card deals for under £100
A graphics card that costs less than £100 can take two forms: Either a very lightweight card to give you a few extra HDMI ports and a slightly bump in multimedia performance, or a gaming chip that'll help you power through eSports games. We'll focus on the latter here. These chips will run games such as PUBG, Overwatch, Fortnite, CS:GO, DOTA 2 and more with ease, as well as higher-end games at lower settings.
Best Graphics Card Deals Under £100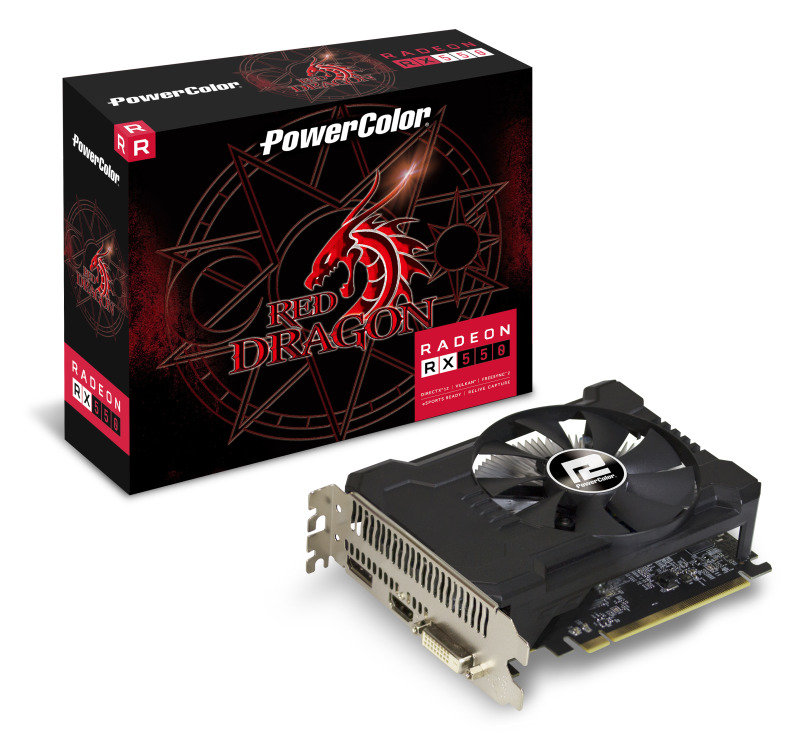 Ebuyer has the cheapest current-generation gaming graphics card we could find, with this impressive deal on a PowerColor RX 550. This ultra-compact model will power through eSports games and fit into even the smallest gaming PC builds. Ideal for that LAN PC you've been meaning to build. Free next-day delivery seals the deal.
Amazon is selling the eSports-friendly AMD Radeon RX 550 for under £100 with Prime delivery. This Gigabyte-designed model packs a single-fan design that'll fit into a small gaming PC.
---
Best graphics card deals under £250
Graphics cards between £200 and £250 is where things start to get exciting for fans of triple-A games. It's at this point you can crank up the detail settings to High at Full HD resolution and expect smooth frame rates.
Best Graphics Card Deals Under £250
The GTX 1060 has been a longtime favourite of Amazon, with this card often on heavy discount. This model is a great choice for Full HD triple-A gaming with a sleek, dual-fan design that should stay cool under pressure.
This ice white Dual Asus GTX 1060 equals one of the best deals we've seen on this GPU. Enjoy stutter-free Full HD gaming on this dual-fan GPU.
---
Best graphics card deals under £500
Between £300 and £500 you'll start finding graphics cards that can play the latest games at resolutions beyond HD, typically best-suited to either ultra-high refresh rate monitors at Full HD, or 1440p monitors at 60fps.
Best Graphics Card Deals Under £500
This is our top-choice deal, with this Palit-model GTX 1070 Ti undercutting almost every less-powerful GTX 1070 on the market. With 8GB of memory and Nvidia's current-gen Pascal technology, this is a fabulous choice for someone with £400 to spare on a high-end gaming PC.
This 4K-friendly GPU is a great choice if you want to turn things up to the max in your triple-A games. It's also a great choice if you want to dive into VR gaming, providing plenty of power for a better experience.
---
That's it for our current pick of the best graphics card deals. As mentioned, if you've seen anything that catches your eye, act fast as the volatility of graphics cards means that prices can change at a moment's notice.
Want more Trusted Reviews deals?
How about these:
Seen any other great GPU prices? Let us know @TrustedReviews.