Best Coffee Machine Deals: For many people, the day doesn't really get started until they've treated themselves to a fresh cup of joe. With these brilliant coffee machines on sale, your caffeine levels need never drop again.
Here at Trusted Reviews HQ, the main thing we run on (aside from sheer passion for technology) is caffeine. It's essential to our productivity, not to mention our sanity, and we've got the coffee shop bills to show for it. Of course, a specialist coffee machine can actually be the quickest and cheapest way to get you through the day.
Buying such a specialist device can be a little daunting though, as they range quite drastically in terms of price, size and function. To that end, we've split this deals round-up into price order, so you should be able to find the best coffee machine for your budget.
If you still feel you need to learn more about the type of coffee machine that's best for you, make sure you read our Best Coffee Machines guide.
---
Jump to: What to expect from different coffee machine price ranges
---
That said, let's take a look at the best coffee machine deals available right now across a whole range of models. This article will encompass Nespresso machines on sale, bean-to-cup mega discounts, filter coffee machines on the cheap, and much more besides. We've looked at a range of retailers and broken these deals down in price order per retailer.
It's worth paying attention to the retailer, too. John Lewis in particular offers extended warranties on its electrical items, so you get 2-year warranties on the coffee machines. That can help set it apart when prices are similar elsewhere.
All prices were correct at time of publication but are subject to change. Be sure to act fast if there's a deal you want, because who knows how long it'll last.
---
Best coffee machine deals right now
Best Amazon Coffee Machine Deals (Price: Low to high)
Best John Lewis Coffee Machine Deals (Price: Low to high)
This handsome filter coffee maker has a reusable cupcake filter, which can optionally be used with disposable paper filters. Amazon has this currently for £5 more and you also get a 2-year warranty from John Lewis.
This premium machine can produce seven different types of coffee and has a professional steam wand for milk-based drinks. Currently £50 less than at Amazon with John Lewis' extended warranty.
Best Currys Coffee Machine Deals (Price: Low to high)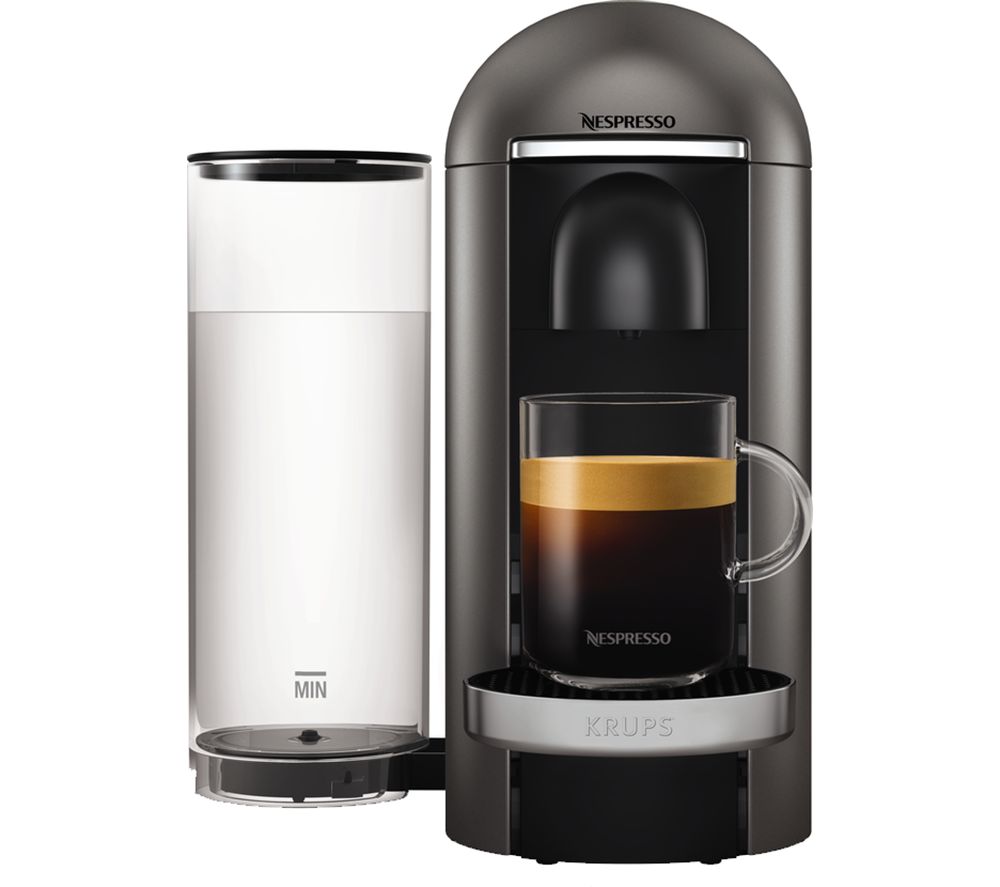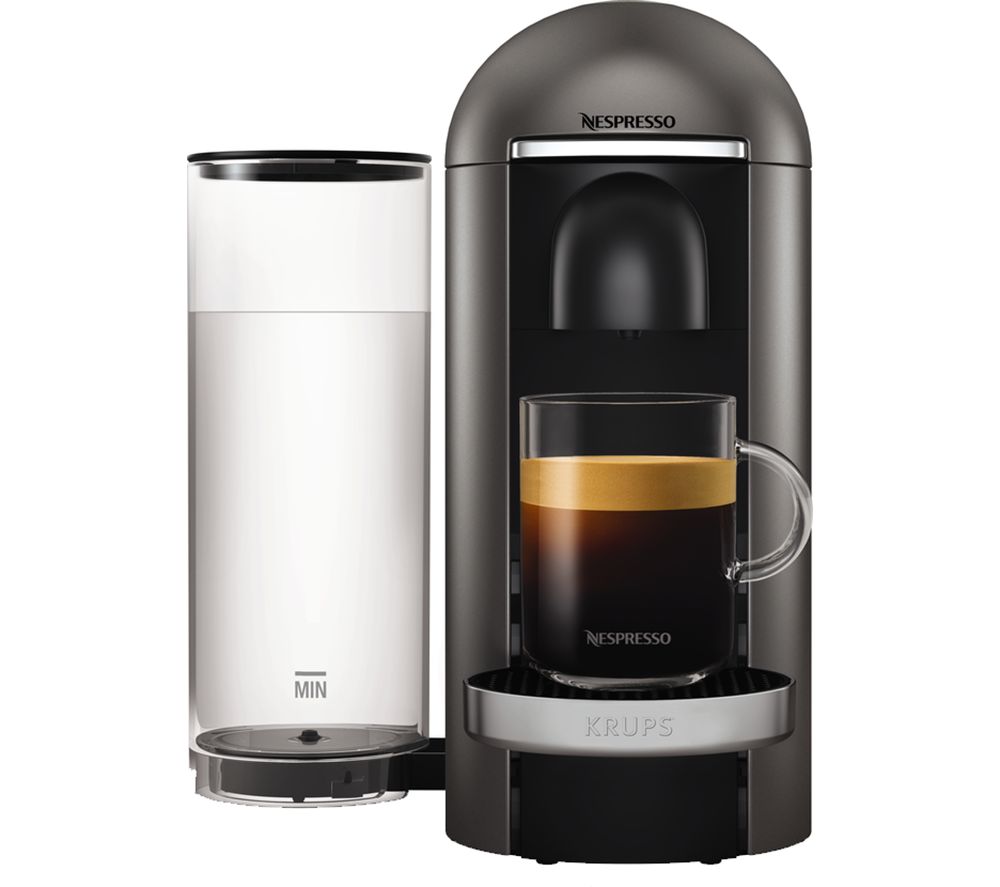 This is one of our favourite Nespresso machines, brewing the best coffee we've had from a capsule coffee maker. The Vertuo spins the coffee capsule using centrifugal force to extract the best from your chosen coffee. Amazon has this for the same price, but Currys is giving you a free travel mug.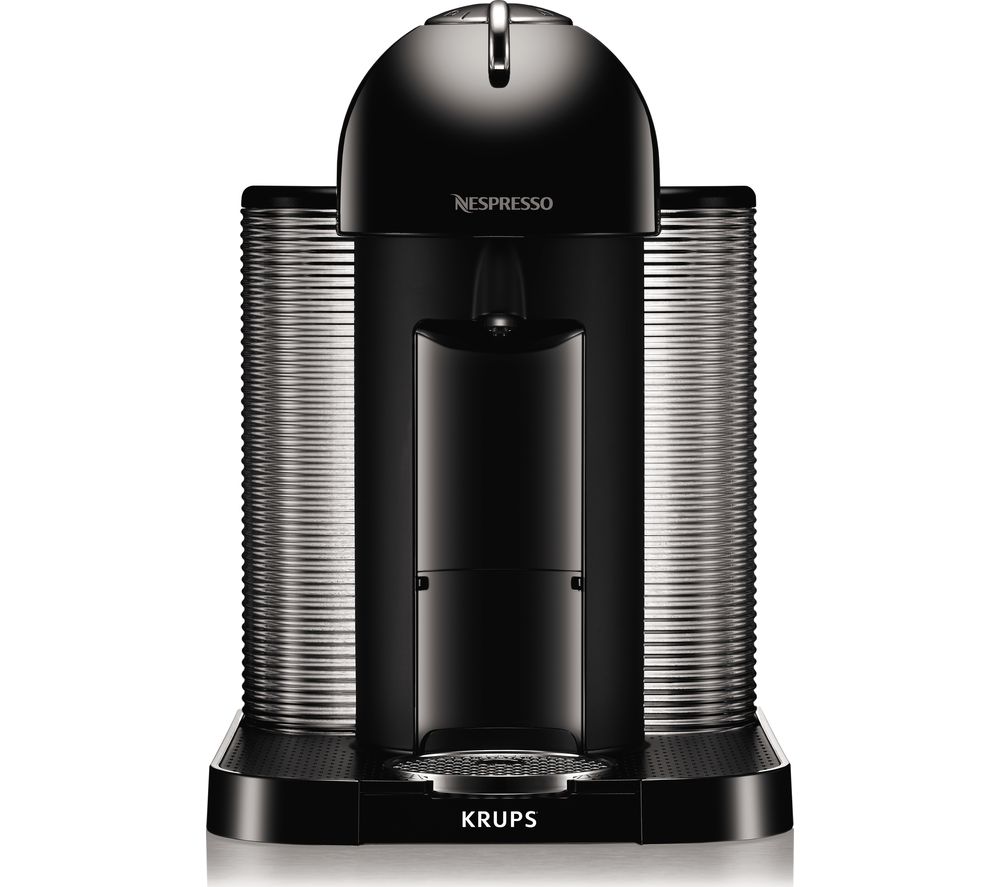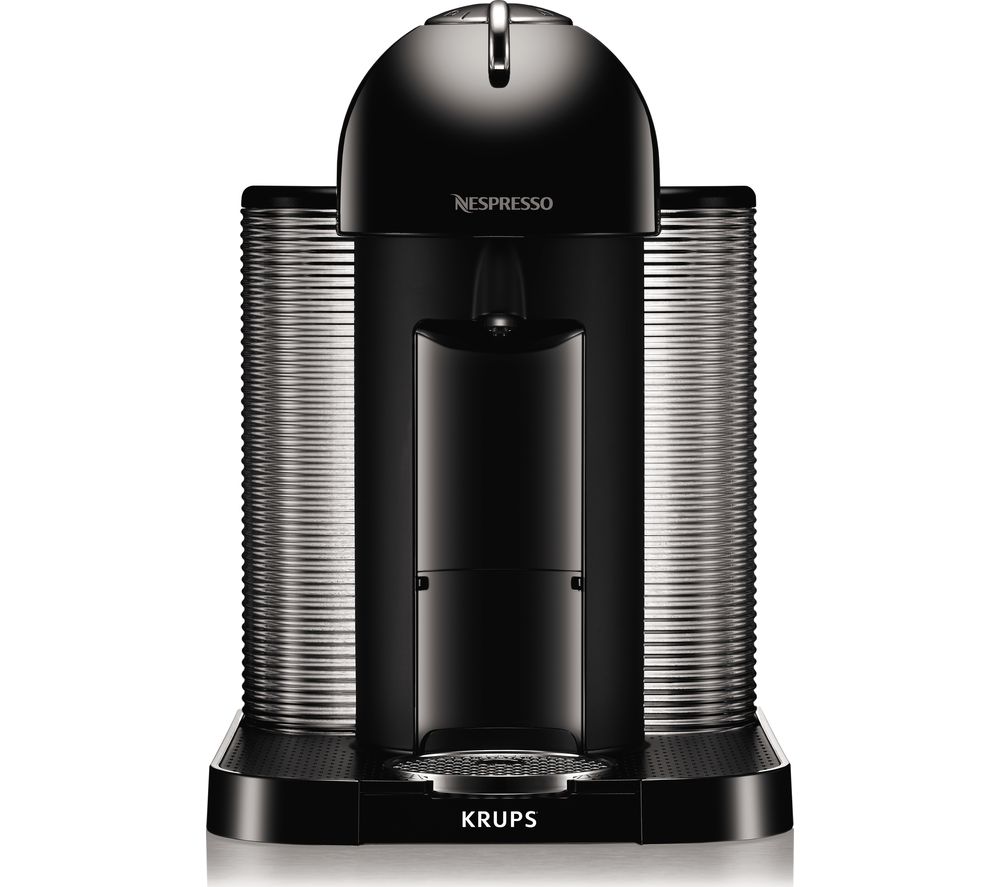 For the same price, there's this machine with a slightly different design. It automatically recognises the pods to brew it perfectly without you needing to change any settings. You also get a free Nespresso travel mug included.
---
What to expect from different coffee machine price ranges
Coffee machines under £100
Buying a coffee machine for under £100 is a great way to get into the world of espresso and frothy milky drinks such as cappuccino. These cheaper models often use capsules or pods and do all the work for you, so you just slide in a pod and away you go. For a quick espresso hit, there's nothing easier than a budget coffee machine.
Coffee machines under £200
Into the mid-range, and you'll start to find a mix of pod machines and semi-automatic espresso machines. The latter allow you to grind your own coffee in a separate grinder and customise your brew by allowing you to choose how much water to use. These machines often come with a milk frother for long, milky drinks such as lattes.
Coffee machines under £600
Spend some more, get lots more. You'll get a great selection of manual and bean-to-cup coffee machines with more premium design and materials. If you're a coffee connoisseur, you might want to consider spending the big bucks to bring barista-level coffee making into your kitchen.
---
Want more Trusted Reviews deals?
How about these:
We may earn a commission if you click a deal and buy an item. That's why we want to make sure you're well-informed and happy with your purchase, so that you'll continue to rely on us for your buying advice needs.