Best Nintendo 3DS and 2DS Deals: A roundup of all the best deals available right now across the 3DS and 2DS family.
The Nintendo 3DS is the little handheld that could, and it's is still going strong since its release back in 2011. While the Nintendo Switch is the current sweetheart of the Nintendo corporation, the 3DS and 2DS are still great little consoles for gaming on the go. Given that Nintendo has promised to support the production of 3DS/2DS games into the foreseeable future and with the consoles at the lowest price they've ever been, there's never been a better time to pick one up.
Best Nintendo 3DS and 2DS Deals – Which version should you buy?
The 3DS takes touchscreen gaming to another level with a 3D-compatible monitor that doesn't require finicky cinema glasses to work. You'll find all the stalwart family-friendly Nintendo franchises on it – think Mario Kart, the Legend of Zelda, and Pokemon – plus, a few older games have been remastered for the device. A slightly annoying aspect of the Nintendo 3DS is that most versions (such as the New Nintendo 3DS XL) do not come with a charging adapter, so you'll have to buy those separately.
While the Nintendo 3DS is the original product, it has been redesigned as the New Nintendo 3DS. Unfortunately, both versions have now been discontinued – though there's still stocks of the New 3DS floating around, and the larger, and more powerful New Nintendo 3DS XL is still in production. As a result, it's harder to get your hands on a 3DS or New 3DS without paying through the nose for it (unless you're buying it second-hand).
If the idea of having things jump out of the screen isn't really your cup of tea then we highly recommend diving into the 2DS range. The original 2DS doesn't have a clamshell design and looks a bit more like a children's toy but it's no less impressive. The 2DS XL on the other hand looks like a more sleek version of the 3DS XL and a great array of colour schemes.
Prices were correct at time of publication but are subject to change. Be sure to snap up any bargains before they're gone.
Related: Best Nintendo Switch deals
Best Nintendo 3DS Deals
It can be quite tricky nowadays to find a brand new version of the 3DS or the 3DS XL as Nintendo has moved their support towards 2DS systems, but we scoured to internet and found that Argos currently has the best deal around for a standalone Nintendo New 3DS XL console, coming in at just £174.99.
Best Nintendo 3DS and 3DS XL Deals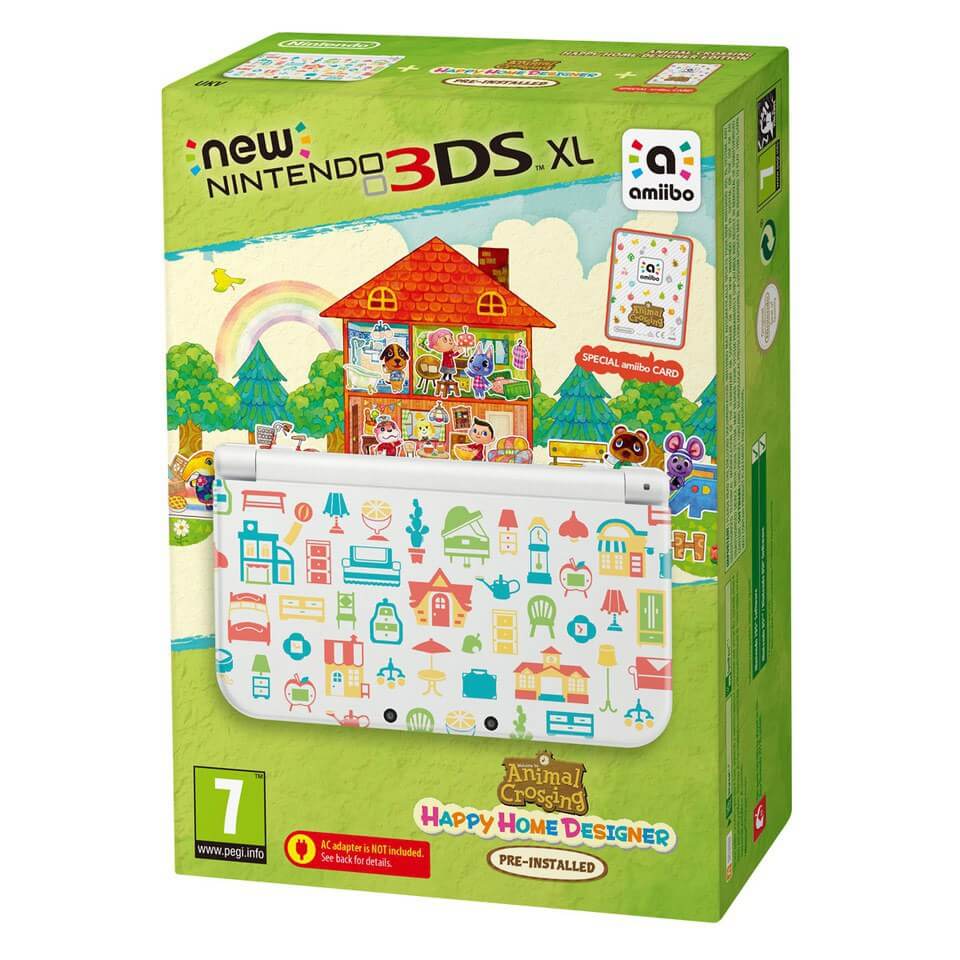 This stylish 3DS XL comes with Animal Crossing: Happy Home Designer pre-installed and a free official case from Nintendo.
Best Nintendo 2DS Deals
The Nintendo 2DS and 2DS XL are fantastic options for anyone who wants to get in on the fun but doesn't particularly enjoy the sensation of 3D gaming. Here are the best deals we could find for both systems.
Best Nintendo 2DS and 2DS XL Deals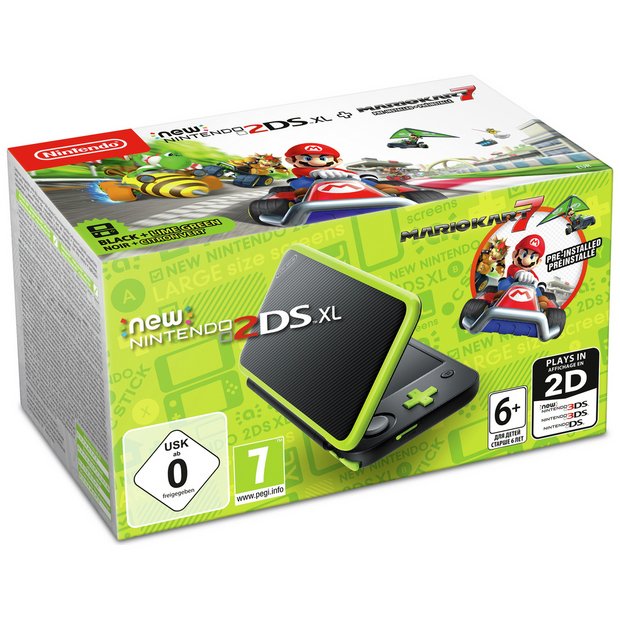 This Black/Green Nintendo 2DS XL comes bundled with a digital copy of Mario Kart 7, one of the most addictive games on the system.
Right now you won't be able to find a cheaper price on a 2DS console with a game included.
This is a great little bundle, giving you two of the best 3DS games on the market for a small additional fee.
Best Nintendo 3DS Deals – Games
Super Mario Maker
If you're nostalgic for the days of old Mario side scrollers, Super Mario Maker is your port of call. Taking the old format and revamping it for the modern era, you'll be able to avoid goombas and charge through the Mario universe with hundreds of levels (as well as the option to create your own).
Best Super Mario Maker Deals
The hit Wii U game is now available for 3DS and 2DS systems, so now you can make your own Mario levels wherever you go.
Donkey Kong Country Returns
Witness the return of one gaming's best beloved duos (outside of a certain set of brothers) as they venture through some familiar locales that have received a new coat of paint. As the name implies, DKCR is a return to the classic 2D platforming of the SNES era that's a perfect fit for on-the-go gaming.
Best Donkey Kong Country Returns
Time to join Donkey and Diddy Kong once more for some classic platforming action.
Chibi-Robo! Zip Lash + Amiibo
The game's lack of difficulty is sure to put off some people, but this charming game is still a great 2D side scroller for young children. What makes this purchase even better is that it comes bundled with an adorable Chibi-Robo amiibo, providing extra content for the game.
Best Chibi-Robo! Zip Lash Deals
A great platforming adventure from one of Nintendo's little known heroes.
Pokémon Moon
After the fantastic Pokémon X and Y, the series has done it again with Sun and Moon. Fans of the first generation will feel right at home here as classic Pokémon have been revamped to fit the new locale of Alola – inspired by Hawaii. At present Pokémon Moon is noticeably cheaper than Pokémon Sun but the games are almost identical save for a few minor differences.
Best Pokémon Moon Deals
Pokémon games rarely fall below £20 so this is a fantastic deal to jump at.
Best Nintendo 3DS and 2DS Accessories Deals
Best 3DS/2DS Accessories Deals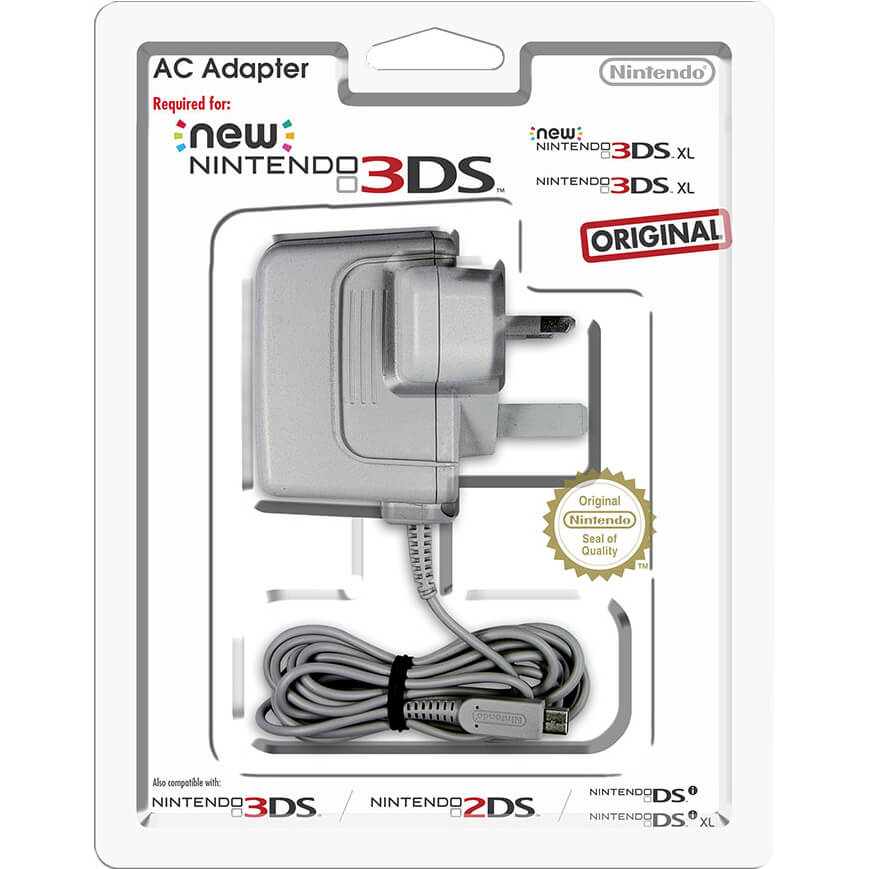 A standard power adapter for the Nintendo 3DS at its lowest price.
This Legend of Zelda carry case fits 3DS, 3DS XL and 2DS XL.
A cheap and cheerful hard shell case for the Nintendo 3DS.
We may earn a commission if you click a deal and buy an item. That's why we want to make sure you're well-informed and happy with your purchase, so that you'll continue to rely on us for your buying advice needs.