Best Apple Watch Deals: If you own an iPhone and you're looking to buy a smartwatch, there really is only one choice: the Apple Watch. It's the ideal wrist-mounted companion to your classy smartphone.
But the Apple Watch isn't just a smartly dressed middleman between you and your iPhone. It does way more than shuttle notifications to your wrist.
For example, it's a great health and fitness tracker, with a built-in heart rate monitor and (depending on the model) GPS tracking. If you buy the latest cellular model, you can even go out to exercise without your phone.
---
Jump to: Which Apple Watch to buy?
---
Then there's Apple's peerless roster of smartwatch apps, which can really increase your productivity and hone your fitness program. Paying for stuff with Apple Pay on your Apple Watch still feels like magic, too.
Meanwhile, Apple's ever-evolving watchOS ensures that the Apple Watch is becoming increasingly intuitive to use.
You might not be able to find a cheap Apple Watch – this is a premium product after all – but if you follow our advice you will be able to get the best price possible. Our team of experts has tracked down the best Apple Watch deals from the UK's top online retailers.
All prices were correct at time of publication but are subject to change. If you see a deal you're interested in, act fast before it's gone.
Related: Best iPhone X deals
---
Best Apple Watch Series 3 Deals – GPS + LTE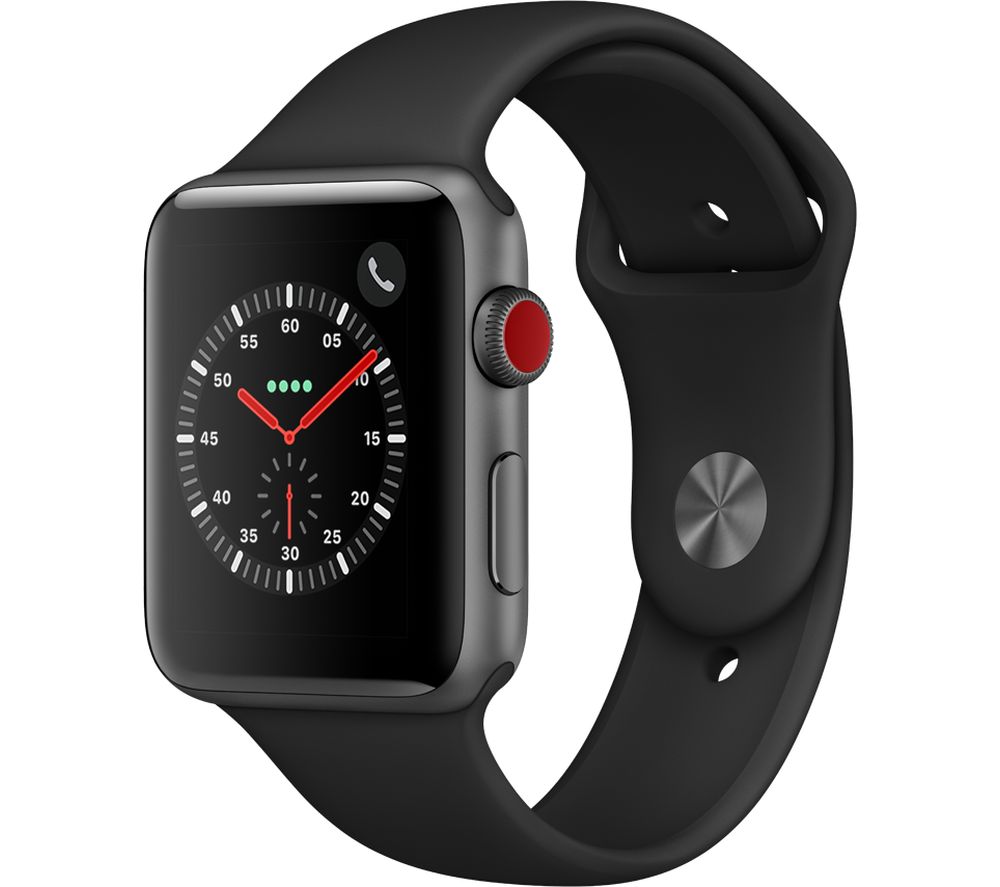 A brilliant saving of £30 from Curry's with the code APP30.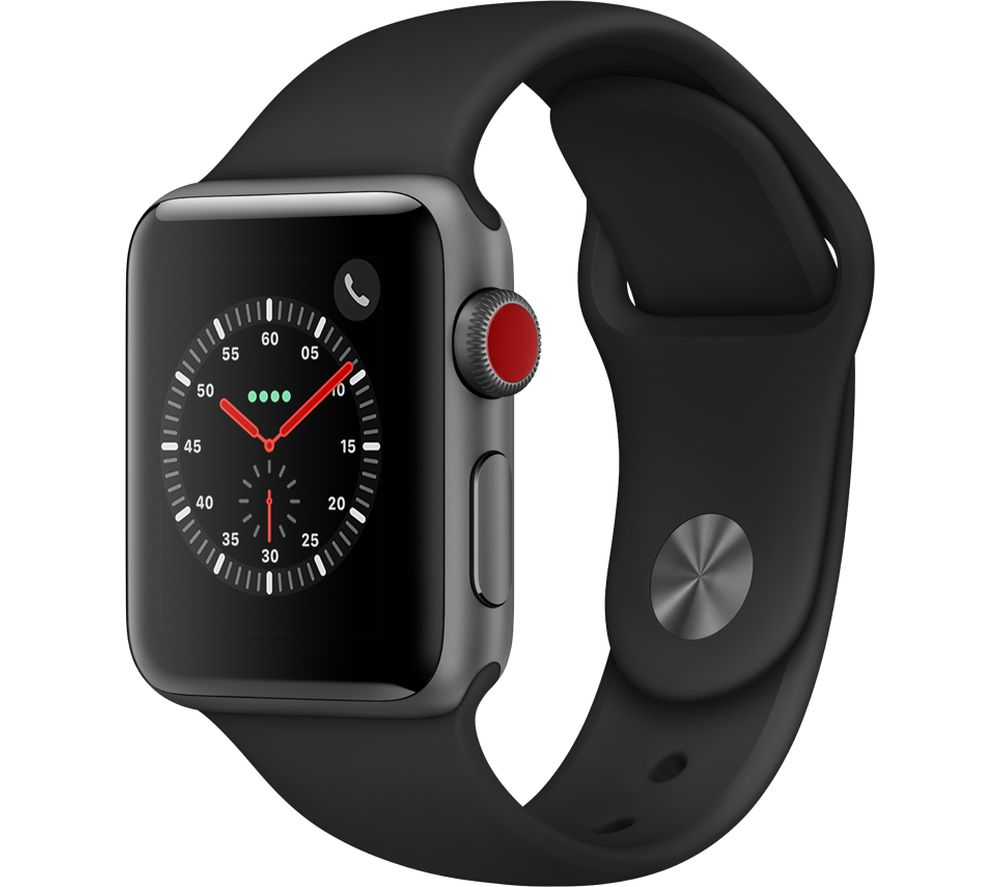 The latest Apple Watch complete with LTE connectivity. Save £30 by using the code APP30 at the checkout.
Best Apple Watch Series 3 Deals – GPS
While there's no major saving here, buying through John Lewis does provide a two-year warranty to give you peace of mind.
The lowest price of entry for buying an Apple Watch 3 right now. Going through John Lewis also nabs you a two-year warranty.
Best Apple Watch Series 1 Deals
The Apple Watch Series 1 with Silver Aluminium Case and White Sport Band in 38mm.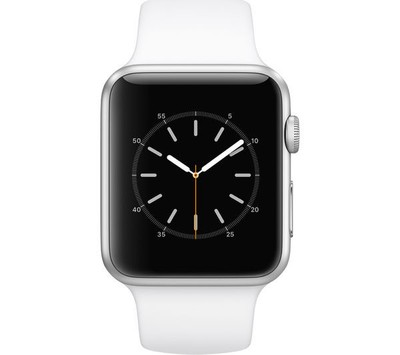 You can save £20 off the 42mm Series 1 white model courtesy of Currys on eBay.
---
Best Apple Watch accessories deals
UGREEN 4400mAh portable charger
If you need a way to keep your Apple Watch's battery topped up while you're on the move, perhaps when travelling for work, this UGREEN 4400mAh portable charger could be just what you need. Not only can it top up an Apple Watch's battery around eight times, there's an integrated Lightning cable so you can top up your iPhone, too.
It's charged over micro-USB and can also make for a handy charging desktop dock; you can plonk your Apple Watch on to charge while the UGREEN portable charger is plugged in at the same time. It works out cheaper than buying a second official Apple Watch charger.
---
Want more Trusted Reviews deals?
How about these:
---
Which Apple Watch model to buy?
There are now several different Apple Watch models available. Series 1 is the first-gen model revamped with a new, faster processor, but isn't water-resistant nor does it have GPS. The Series 2 is still widely available and first introduced built-in GPS and water-resistance. Finally, there's the all-new Apple Watch Series 3, which comes as both GPS or GPS + LTE models and has the latest processors inside.
You can find out everything you need about how the models compare in our guides:
Apple Watch size options
The Apple Watch is available in two sizes across all models: 38mm or 42mm. The 42mm model costs a little more than the smaller option.
Consider the size of your wrist and how large or small you'd like the watch to appear before making your choice of model. While traditional watches are measured horizontally, Apple measures its watches vertically. The smaller size has a 38mm height, while the larger sits at 42mm. In terms of function they're identical but they do have different resolutions based on the size.
We may earn a commission if you click a deal and buy an item. That's why we want to make sure you're well-informed and happy with your purchase, so that you'll continue to rely on us for your buying advice needs.