Apple Watch Black Friday: Apple Watch is the best smartwatch you can buy right now and Black Friday is a great time to snap up this excellent smartwatch on the cheap.
Cheapest Apple Watch Black Friday deals
Black Friday 2018 is in full swing and we've seen plenty of smartwatch deals impress. There's been numerous savings and offers on the Apple Watch Series 2 and Series 3 which you'll find below.
Best Apple Watch Series 3 Deals – GPS
You won't find a cheaper Apple Watch Series 3 than this spectacular deal on John Lewis.
Buy the Apple Watch Series 3 on the Apple Store, and you'll get a £40 Apple Store Gift Voucher to go towards your next Apple purchase.
Apple Watch Deals Live Now
All prices were correct at time of publication but are subject to change. If you see a deal you're interested in, act fast before it's gone.
Related: Apple Black Friday
---
Best Apple Watch Series 4 Deals – GPS + Cellular
If you want always-on connectivity, then you'll want the Cellular model. There aren't any real discounts on this new model, but go with John Lewis for the extra warranty.
There's also the new 44mm option for those with larger wrists (or just wanting a bigger display).
Best Apple Watch Series 4 Deals – GPS
Don't expect massive discounts on this new model just yet, but going with John Lewis does get you an extended 2-year warranty over anywhere else.
For £30 more you can also opt for the larger 44mm model with the same 2-year warranty.
Best Apple Watch Series 3 Deals – GPS + LTE
Now that the Series 4 is here, you can pick up the larger 42mm for a massive discount, too. You also get John Lewis' excellent 2-year warranty.
Best Apple Watch Series 3 Deals – GPS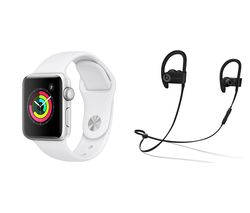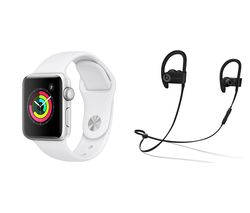 This great value bundle adds a pair of Powerbeats3 Wireless Bluetooth Headphones to the mix, which are a great accessory for those looking to get fit. You also get two weeks The Gym membership for you and a friend. Bargain.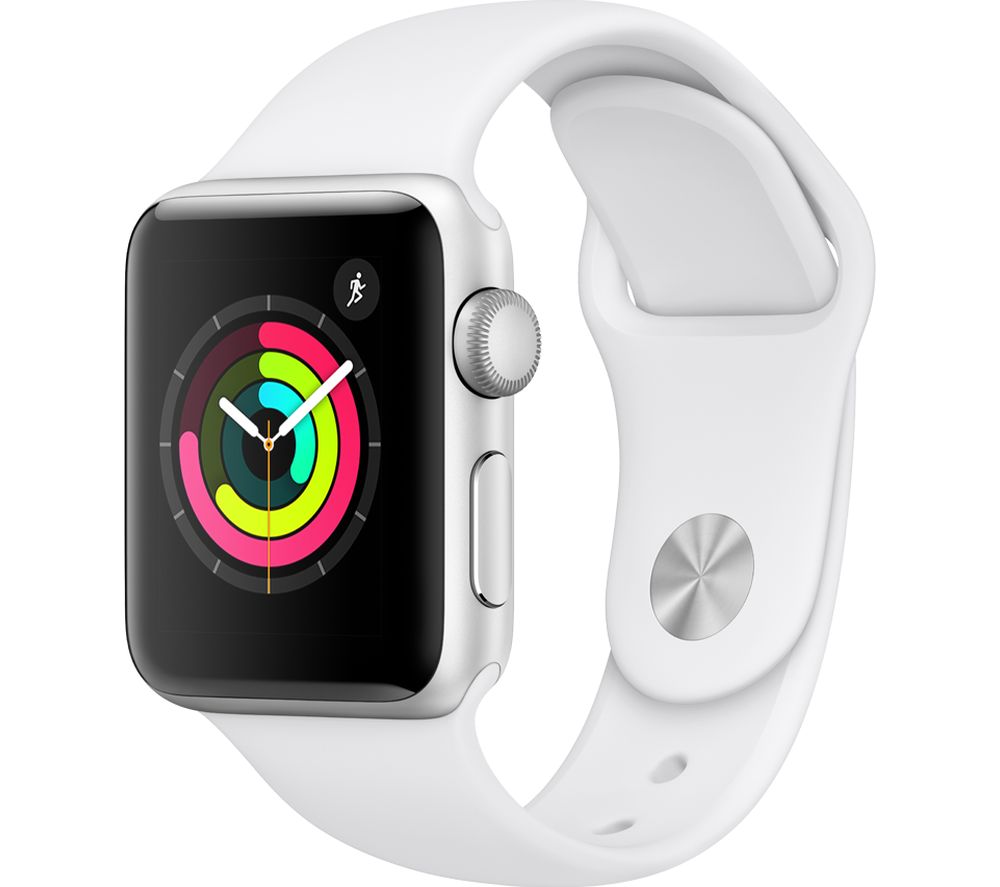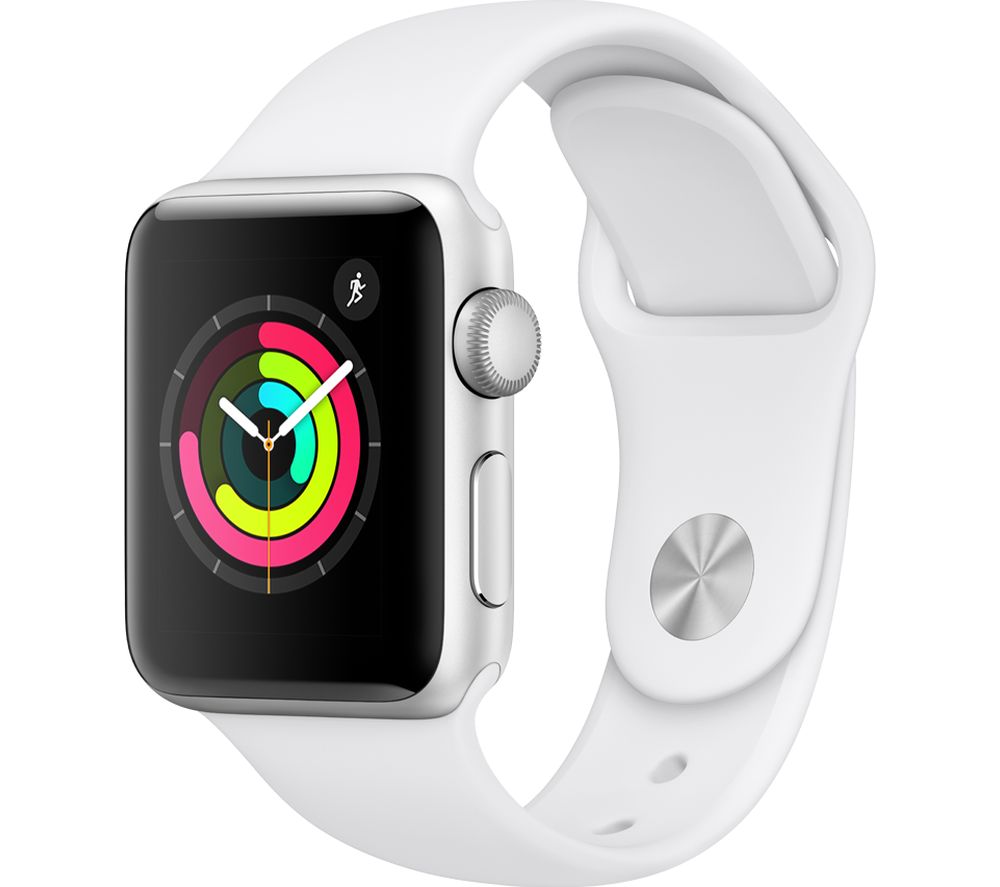 If you just want the Apple Watch Series 3 GPS on its own, Currys is also offering a great standalone price right now.
The brand-new Series 4 though, which was only just released, has so far been absent from any deals. This could change as the weekend progresses and when Apple announced what its Black Friday plans are.
But there is one Apple Watch Black Friday deal you might not want to pass up. If you're after the still excellent Apple Watch Series 3 GPS, then this deal from Very is almost too hard to believe. You can pick up the 38mm model for just £199 or the 42mm model for £229. That's absolute bargain territory considering the Apple Watch is one of our absolute favourite smartwatches.
To get this price from Very, you need to use Buy Now, Pay Later by inputting N77PP at checkout.
Very's terms state: "By entering N77PP in the promo code box at checkout your item will be put on 12 months Buy Now Pay Later automatically. We'll then credit £50 back to your account by 10th January 2019 or the dispatch date, whichever is later. We'll email you when we have applied the credit to your account."
"Buy Now Pay Later allows you to delay payment for 12 months. The payment free period starts when you place your order. The interest is calculated from order date and will be added to your account after the end of the payment free period. Avoid interest by paying in full within the payment free period."
So provided you pay it all off all at once in 12 months, you won't pay any interest, getting you the Apple Watch Series 3 for a ridiculously good price.
Apple Black Friday Shopping Event
Apple has teased a four-day shopping event to coincide with Black Friday. It's not clear what the shopping event might include. In the past, Apple hasn't been massively involved in the Black Friday sales. It's typically provided gift cards as an incentive to shop direct from the Apple Store. We'd suspect this will be the case again this year.
Needless to say, we'll be keeping an eagle eye on its sales and will update this page with any of the best deals for the Apple Watch. In the meantime, these are the best Apple Watch deals for all other models.
---
Jump to: Which Apple Watch to buy?
---
Want more Trusted Reviews deals?
How about these:
---
Which Apple Watch model to buy this Black Friday?
There are now several different Apple Watch models available. Series 1 is the first-gen model revamped with a new, faster processor, but isn't water-resistant nor does it have GPS. The Series 2 is a little tougher to track down these days, but it first introduced built-in GPS and water-resistance.
The Apple Watch Series 3 introduced optional LTE connectivity in 2017, along with a healthy performance boost.
Most recently, Apple announced the Apple Watch Series 4. This significant overhaul boasts a more expansive screen, a rebuilt crown with haptic feedback, and advanced heart-tracking capabilities. It also includes a new fall sensor, which could be helpful for older users or someone with medical conditions that put them at risk of falling. In the even of a fall being detected, an SOS message can automatically be sent so you can get assistance.
From the Apple Watch Series 3 to the latest Series 4, you also have a choice of just GPS or GPS + LTE models. The latter includes an E-SIM, so your watch has its own network and data connection. That means you can still make and receive calls and messages even if you've not got your iPhone with you. You'll need a separate E-SIM contract for your Apple Watch to make use of this, and the charges differ by network and country.
You can find out everything you need about how the models compare in our guides:
Apple Watch size options
Right up until the Series 4, all Apple Watch models have been available in two basic sizes: 38mm or 42mm. For the Series 4, that has expanded to 40mm and 44mm, though your old Watch bands will all still fit.
In all cases, the larger model costs a little more than the smaller option.
Consider the size of your wrist and how large or small you'd like the watch to appear before making your choice of model. While traditional watches are measured horizontally, Apple measures its watches vertically. The smaller size has a 38mm/40mm height, while the larger sits at 42mm/44mm. In terms of function they're identical but they do have different resolutions based on the size.
We may earn a commission if you click a deal and buy an item. That's why we want to make sure you're well-informed and happy with your purchase, so that you'll continue to rely on us for your buying advice needs.