Best PS4 Deals for Black Friday 2019: The best Black Friday deals are coming earlier than ever this November and in particular there are some great opportunities to save big on the Sony PlayStation 4 before Christmas.
Whether you're after a new PlayStation console, one of the latest games for the platform, or a top value bundle that comes with both, Black Friday PS4 deals are the place to start – and we're already starting to see some cracking offers break cover ahead of the big weekend.
The main reason for this is that the PS4 will be supplanted by the PS5 at some point in 2020, so retailers are aggressively looking to shift their stock before the new system arrives.
That's no bad thing, though, as the PS4 and PS4 Pro are still the best Sony consoles around – and some would argue on the market altogether. Their relative maturity means they enjoy a rich library of games, 4K and Blu-ray support on most models, and a companion virtual reality headset in the PSVR for good measure.
In other words, take advantage of these incredible PS4 Black Friday sales to save huge amounts on a console that has already stood the test of time – and will continue to do so for many years to come.
---
Today's Best PS4 Deals: Early Black Friday sales live now
As we've said, there's no reason to wait until Black Friday to buy a PS4, as there are already some huge PlayStation deals doing the rounds. Having scoured the internet so you don't have to, here are the very best live today.
Best PS4 Pro Deals
Let's face it, there are few consoles out there that look as good as the white PS4 Pro, but with an added saving of £40.98 to be had, this bundle just gets even better.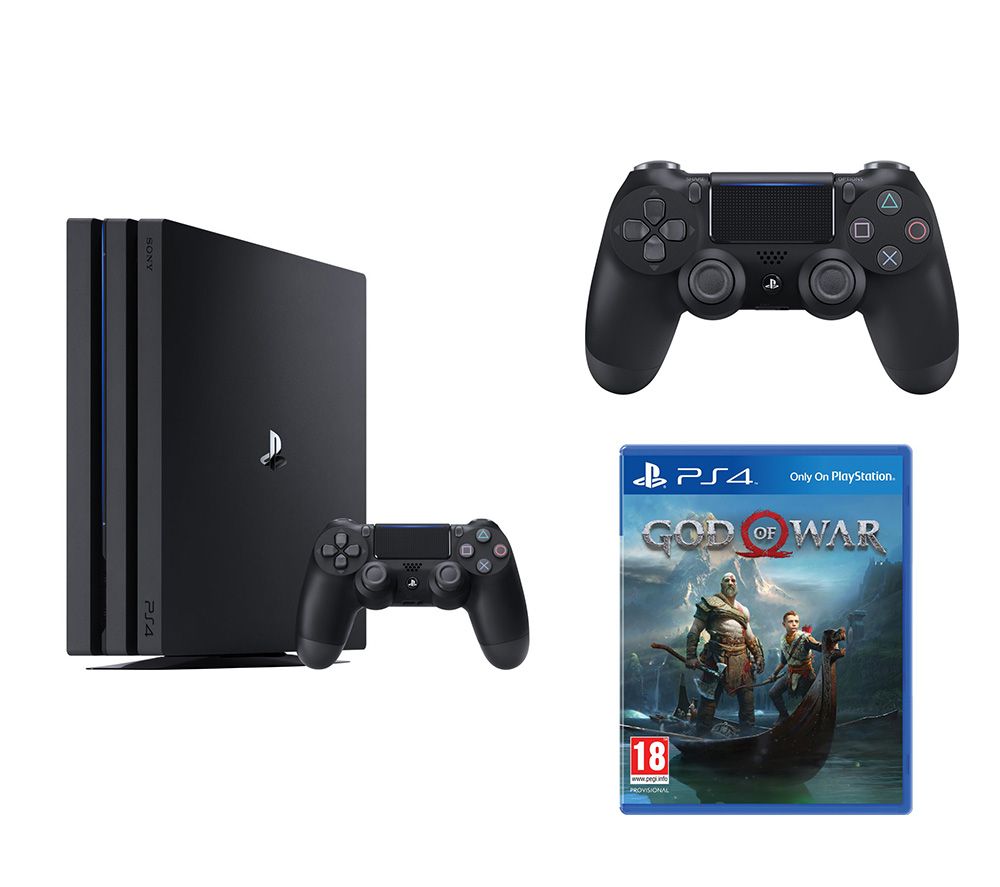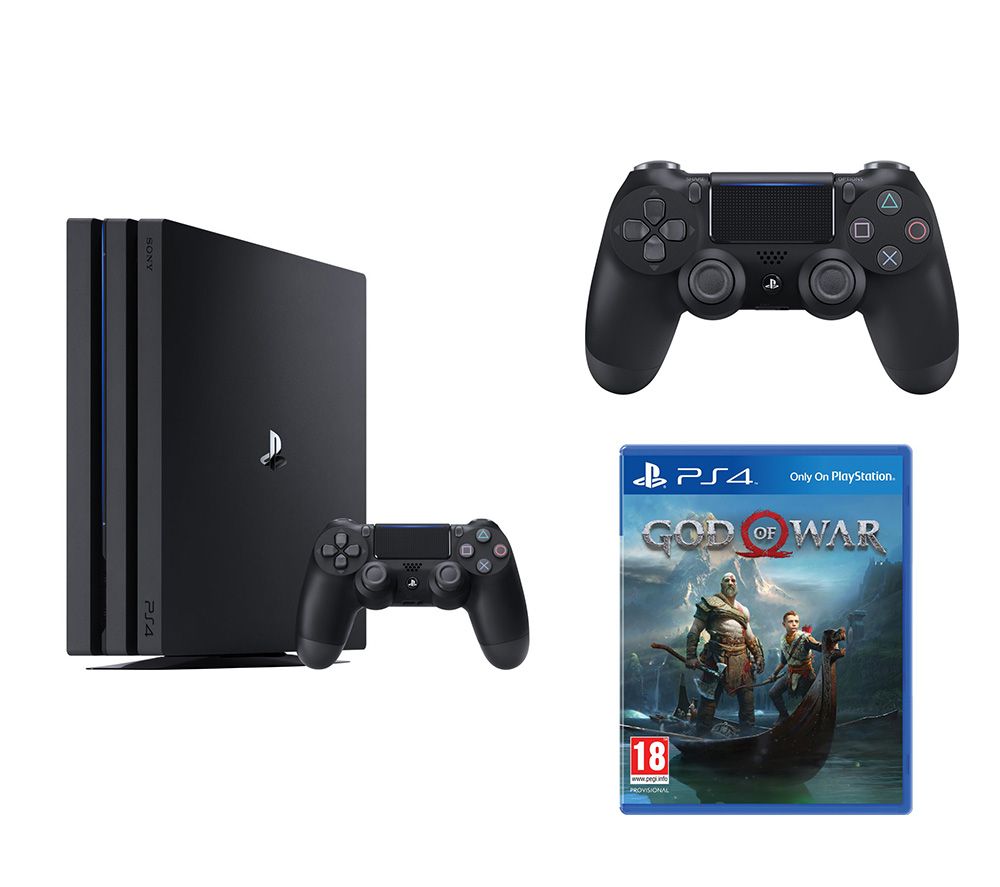 What's better than a bundle that includes one of the best PS4 games of all time? How about one that throws in an extra controller at a reduced price? Get in.
Best PS4 Slim Deals
For no extra cost, this marvellous bundle from GAME upgrades your copy of Spider-Man to the Game of the Year edition, nabbing you all the DLC for the game in the process.
If you're new to the PS4, this is the best bundle to start with. Packing three of the system's best games yet, you're in for some incredible experience that push the console to its limits.
Read on to learn more about why Black Friday is the best time of year to save on the PS4.
---
How good were Black Friday PS4 deals last year?
In 2018, you could pick up a PS4 Pro, alongside a copy of FIFA 19, for under £300. That's less than the console alone, which is currently retailing at £349 at some retailers. There were also some great bundle deals available for the less pricey PS4 Slim, sold alongside Marvel's Spiderman at just below £250.
You need more than just a console and one game thrown in in a bundle to have a good time, but luckily there were some great individual deals on games as well. Top-selling titles like Horizon Zero Dawn, PES 2019 and Shadow of the Tomb Raider were all selling cheap, each one dropping well below £30 in price.
Those looking to get in first on the future of gaming could pick up Sony's VR Starter Pack, with a headset and a game, for a bargain price, at only £179.99.
What Black Friday PS4 deals do we expect?
All signs have pointed to a raft of excellent PS4 deals being available during this year's Black Friday event – and the early offers already live have confirmed this, to our mind.
Black Friday 2019 is likely to see the PS4's price dropping to an all-time low. Sony already has a sizeable lead this console generation, but it won't want to rest on its laurels ahead of the Christmas period – the key time for console sales.
This year looks to be especially happy hunting for fans of footy games looking to upgrade their PlayStation, as the newer versions of the popular FIFA and PES series will be featuring in the best PS4 bundles – that's FIFA 2020 and PES 2020. Fans of other sports can also expect to see the latest games feature, including Madden 2020 (American football), NBA2K20 (basketball) and much more.
If you have your sights set on a PS4 this year, or if you already own one and want something new to play, here's a few games we think you should keep an eye on this Black Friday.
Why you should get God of War this Black Friday
While we can't say for sure what PS4 titles will be discounted this year, we do know which ones you should hope for and God of War is certainly prime among them.
Winning our Game of the Year 2018 for good reason, the latest game from Sony Santa Monica impresses with incredible visuals and a lovingly detailed world inspired by Norse mythology. The God of War games are not really known for their deep narratives, but Kratos appears to have mellowed a little in his old age, and this addition to the series gives us a surprisingly emotional father-son tale.
Of course, in any action-adventure game, the combat system is what it all hangs upon, and God of War does not disappoint. He might be a dad now, but Kratos is still capable of kicking some butt.
Fighting in God of War is demanding but rewarding, more tactical than in the previous games. On higher difficulties players must learn to make use of all the tricks in their repertoire, mastering dodging and parrying and learning to get the timing exactly right. There are plenty of unlockable skills as well, so you can keep changing things up throughout the substantial 25-35 hour playtime.
God of War is currently featuring in bundles at Currys PC World, so stay alert for price drops throughout the month of November.
Why you should get The Last of Us Remastered this Black Friday
It's hard to imagine any Sony fans that have yet to play The Last of Us, one of the largest titles of the previous generation. But if you're one of those who never gave it a try on the PS3, perhaps suffering from zombie fatigue after endless TV shows, movies and games featuring the undead menace, then now is a great time to pick it up.
The Last of Us is a truly cinematic experience, merging gameplay with storytelling in a way that is highly compelling. Trust me, you really don't want to miss out on one of the best stories told in gaming: it's not often that a game will leave you tearing up in its opening cutscene.
It should be noted that the 2019 remaster doesn't change the way the game functions at all. Instead it's a coat of fresh paint on a game that was already very pretty when it came out. It therefore may not be worth buying if you have already played The Last of Us. If not, you'll probably want to get up to speed in time for the sequel, as Joel and Ellie's story is set to continue in 2020 with The Last of Us Part 2.
Why you should get Marvel's Spider-Man this Black Friday
Who wouldn't want to take control of everyone's favourite neighbourhood Spider-Man, swinging around, beating up street thugs, and doing whatever a spider can in New York City? The first action-adventure Marvel title to release since the MCU really came into its prime, it's perhaps not surprising that this is the best selling superhero game of all time, but it has the gameplay to match that impressive accolade.
As well as having the best web-slinging in a video game since the PS2's Spiderman 2 (truly, there is no better way to travel) Insomniac clearly took notes from the success of other titles in the superhero genre. Just like in the popular Arkham series, Marvel's Spider-Man gives you a plethora of gadgets to play around with, along with the chance to pick between facing foes head on or taking them out using stealth.
While the open world formula is getting a bit stale at this point, Spider-Man's movement and varied combat does more than enough to overcome this and make this game a success.
Marvel's Spider-Man was a mainstay in console bundles during Black Friday 2018, and it wouldn't be surprising to see it at a steep discount once again this year.
Why you should get Borderlands 3 this Black Friday
While its irreverent humour and endlessly talkative characters can get tiresome at times, no one does the looter-shooter genre better than Borderlands. Find guns, shoot bad guys, loot better guns: it's a simple cycle, but one that Gearbox has honed to the point that it's practically become an art form.
For the most part, Borderlands 3 is a safe but very solid take on an old formula. Not much has changed, though as the series progresses its level design has become more varied. While the first game mainly confined you to a desert wasteland and the second allowed you to explore different biomes on Pandora, Borderlands 3 takes you into space, taking down enemies and collecting weapons across four different planets, beautifully rendered in Borderland's iconic graphic novel art style.
One of the biggest games of 2019, Borderlands 3 isn't quite as likely to be going for cheap as some older PS4 titles, though it may feature in bundles. There's also always Amazon's lightning deals to consider for these newer titles, so make sure to keep checking the site so you don't miss out. This is one of those games that is much improved by co-op play, so if we do see a price drop, why not encourage a friend or two to pick it up as well?
Why you should get Apex Legends this Black Friday
The battle royale genre is the new big thing, with everyone from Activision Blizzard to Sid Meier looking to get a piece of the pie. All that competition means that when one of these games makes it big, it must be doing something pretty special, and with Apex Legends, developer Respawn Entertainment certainly brought its A-game.
Apex Legends boasts a varied bunch of characters that all have their own unique skills. It also has great gunplay, with weapons that feel weighty and are satisfying to fire. This is often a weakness in the genre, so it's nice to see a game taking steps to improve on the status quo.
While this is another title that's better with friends, you can still have a good time on your own. Apex Legends has an innovative, easy to use ping system that helps strangers work together as a team, something that, in most videogames, almost never happens.
Apex Legends is a bit different to the rest of the titles we've recommended here. The base game is entirely free-to-play – you can try it out today without spending a penny. Still, Black Friday is likely to be a good time to do so.
During Prime Day this year, there were a number of freebies available for Apex Legends players, so keep your eyes for something similar in November. There may also be deals or discounts on the shooter's premium 'Apex coins' currency, through which players can gain access to a whole host of items, unlockable characters and cosmetic upgrades.
---
Even more Black Friday sales
For more amazing offers, follow us @TrustedDealsUK
We may earn a commission if you click a deal and buy an item. That's why we want to make sure you're well-informed and happy with your purchase, so that you'll continue to rely on us for your buying advice needs.