Best Black Friday Deals: Time flies and we're already approaching the mid-way mark to November. Thankfully we've finally begun to see the deals gods rearing their heads with some early Black Friday deals finally going live.
The time to pick up an absolute steal is well and truly upon us, with many utilising the Black Friday and Cyber Monday period as the time to begin Christmas shopping. That fact comes as no surprise when you consider the absolute bargains up for grabs across a widespread amount of goods, from mattress to fridge freezers to those all-important gadgets.
Yes, Black Friday is known as the optimal time to purchase a brand new TV, mobile phone or laptop. You can also expect savings on gaming consoles, headphones and so much more. The best part? You can expect to find all the top, best value products right here, as well as all the information you need to know about the Black Friday and Cyber Monday sales.
Best Early Black Friday Deals
As is always the case with Black Friday every year, each retailer seems to be sticking to its own schedule rather than following any kind of formula. Rarely sticking to the official date of the Friday following US Thanksgiving, we often see retailers looking to undercut competition and attempting to be the first to get offers to consumer's screens. However this year things have been, admittedly, oddly quiet on the Black Friday front.
That said, we have finally started to see the initial Black Friday mobile phone deals rolling in from the likes of Affordable Mobiles, Fonehouse, iD Mobile and Buymobiles.net. Officially marketed to give you those snazzy Black Friday savings, there are a ton of offers across phone contracts and SIM-only plans, affording you the very best prices.
It's worth noting, if you've been after a Black Friday Apple deal, there are lots of iPhones up for grabs, including the latest iPhone 11, with some of that sale magic.
Best Early Black Friday Mobile Phone Contract Deals
Best Early Black Friday SIM-Only Deals
If you're after a cheap SIM that provides a decent amount of data and a ton of sweet extras, this great O2 contract is just the ticket.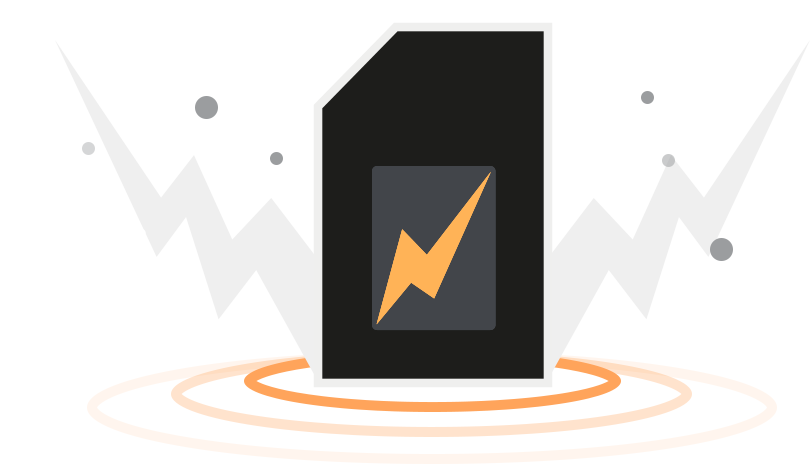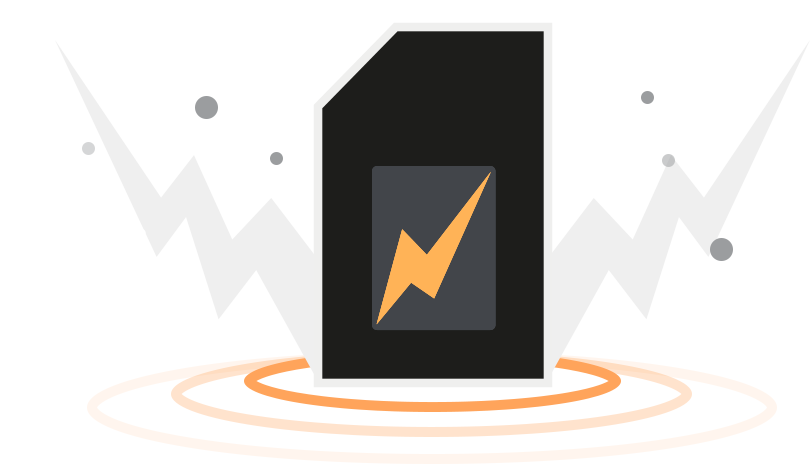 Enjoy a flexible, reliable and healthy SIM-only plan powered by the people behind Three Mobile. Enjoy strong connectivity and get more data for your money.
A brand new plan on the market, enjoy a phenomenal unlimited data plan that ensures you're never without exactly what you need, all for the affordable price of just £25 a month.
What is Black Friday?
One of those American traditions that the UK has thoroughly embraced, Black Friday is the yearly sale that occurs on the fourth Friday of November, directly after Thanksgiving is celebrated in the US.
In past years, when shopping online was still in an experimental state, Black Friday was purely an in-store event, which led to a lot of chaos. You've probably seen the videos of men and women duking it out among the aisles for the last flat screen TV – it could be all out war at times.
Nowadays, with ecommerce booming, Black Friday is a much calmer, more civilised affair. You're able to compete for all the best deals from the comfort (and safety) of your own home. While originally exclusive to the US, Black Friday has put down roots in the UK, along with a whole load of other countries, very gradually becoming a global day of price drops.
Why is it called Black Friday?
Black Friday is a term shrouded in myth and legend. Which is a highfalutin way of saying that no-one really knows exactly where it comes from. There are a couple of convincing theories doing the rounds, though. The first of these goes a little something like this:
In the mid to late 20th century, the Philadelphia Police Department – which had to oversee the ensuing Christmas chaos – would use the term 'Black Friday' to refer to the onslaught of Christmas shoppers and the resulting traffic jams they'd bring with them.
That's one suggestion for the origins of Black Friday, and it's one that has a certain romance to it. Those of a more cynical persuasion might prefer the theory that Black Friday refers to the moment in the financial year when retailers report going 'into the black' for the first time. Hooray for rampant capitalism.
Is Black Friday the best time for deals?
Black Friday always brings a lot of buzz. But given that a lot of the excitement is drummed up by retailers hoping to profit from the sale, shouldn't we have some healthy scepticism?
We certainly should, up to a point. There is an excess of hype surrounding Black Friday and a number of deals that are frankly overblown. With Amazon, for instance, you'll likely find better prices during the retailer's Prime Day event in July than you will this month.
But just because there are some duds, that doesn't mean Black Friday isn't a great day to grab a deal – it definitely is. And, believe it or not, there's more to online shopping than Amazon.
To illustrate, let's have a look at one of our favourite Black Friday deals from 2018. The iPhone XR was still new this time last year, and didn't see an official drop in price until September 2019, but that didn't stop Fonehouse from offering an incredible deal.
You could get your hands on an iPhone XR with 100GB of data for the cost of £36 a month for two years: that tots up to just £864 with no additional payment upfront. When you consider that the SIM-free cost of the iPhone XR was £749 at the time, that meant the tariff was obtained for just £115, or £4.80 a month. For 100 GB – that's a fantastic price, and even though there's been some good deals on the XR since then, this Black Friday offering was first among them and has yet to be topped.
How to save money on Black Friday?
14If the answer wasn't already obvious, you are, at this very moment, in the best place for money saving expertise over Black Friday. That's right, the Trusted Reviews team will be working around the clock on Black Friday and Cyber Monday to find the best tech deals from Amazon, Currys PC World, John Lewis and more, bringing them here in one easy to digest space, all for your convenience.
As our name suggests, reviewing tech is a job that none of us take lightly. And given our level of experience and expertise, you can be sure to trust those reviews. This level of knowledge has the handy side effect of making us great at spotting a worthwhile deal. Even then, we'll take an appropriately forensic approach to our deal hunting by using tools like Keepa, which lets us tell whether a product really is cheaper than it's ever been.
Heck, if you're still a sceptic (and who isn't these days?), you can even utilise tools like Keepa or Camel Camel Camel yourself to reach the same conclusion. We'll always be completely transparent when it comes to covering sales events, taking into account our experiences with reviewing tech for the last couple of decades.
How is Trusted Reviews preparing for Black Friday?
We've already begun our preparations. To get ready for Black Friday this year we've created a plethora of retailer and product-specific hub pages that will take you directly to the offers you're looking for. We'll be updating these constantly with any new deals or information available, so you'll want to bookmark your favourites.
Retailer hubs:
Product hubs:
As we near the end of the month, our Black Friday coverage will become more extensive – and more frenetic. We'll be covering not just the deals that last multiple days, but also the speedy lightning deals that will be gone in a flash.
You'll get everything you need from our Black Friday content, but in an accessible format with deals that are scrupulously selected by our staff, not picked out at random by untrustworthy robots.
How long does Black Friday and Cyber Monday last?
The dual terms Black Friday and Cyber Monday might lead you to assume that they cover two days in the year. Which would be both reasonable and logical. But since when have hyped up retail-driven events had anything to do with reason or logic?
No, the current span of Black Friday and Cyber Monday lasts a full month. Generally speaking, as soon as that calendar ticks over into November, the Black Friday madness begins.
Related: When is Black Friday 2019?
Black Friday is no longer the end point of this month of deals either, as it's expanded to fill the entire following week. With this year's Black Friday celebrations falling later in November and Cyber Monday straying into December, we're looking at more than a month of deals in 2019.
What is Cyber Monday?
If the origins of Black Friday are steeped in myth and tradition, then Cyber Monday is a transparently modern and retail-driven construct.
It was conceived in 2005 as a means of promoting online sales, back when such a thing was deemed necessary. Initially piggy-backing on Black Friday's success, Cyber Monday has since become its own major event, this year falling on December 2nd.
Unless the major retailers decide to surprise us with an even longer Cyber Monday schedule than last year, just expect the sale to continue past its titular Monday and carry on until the Friday of that same week (December 6th in this case).
Because Cyber Monday is a tech-heavy sale, the likes of Argos and Amazon don't have quite the same expertise (particularly with white goods) against Currys PC World, John Lewis or AO, so bear that in mind and you're more likely to get to the deals you want even quicker.
How will Black Friday 2019 be different?
If you think that we spent too much time obsessing over the intricacies of Black Friday and Cyber Monday, you can bet your brisket that retailers have been spending all year focusing on how to improve their output for Black Friday 2019, learning upon the events of last year.
Based on last year's sale, all signs are pointing towards Amazon and John Lewis as being the harbingers of huge change for Black Friday 2019. Starting with the online giant itself, any change that Amazon has planned is likely due to last year's tactics from Currys PC World.
Anyone who shopped with Currys last November should know that the tech-focused retailer didn't wait until the end of the month to unleash its best deals. Nope, with the Black Tag sale, Currys unleashed the entirety of its discounts as soon as November began, giving consumers plenty of time to find an offer that suited them.
By comparison, Amazon's Black Friday offering, which kicked off about a week before Black Friday, seemed late to the party by comparison. We can't imagine that Amazon fancies being undermined in the Black Friday space a second time, so don't be too surprised if the company kick-starts its official sale even earlier this year.
John Lewis on the other hand will be navigating some serious changes out of necessity. Anyone who's followed the news will know that John Lewis has had a tough time over the last year and a bit. Posting a game-changing profit loss of 99% last year, the high-end UK retailer has since let go of a great deal of its staff, meaning that Black Friday 2019 could be a make-or-break moment for the company.
Expect to see some major price drops over at John Lewis as the company will likely press even harder on its 'Never Knowingly Undersold' mantra by consistently price matching the competition and scoring more sales in the process.
Deals to avoid over Black Friday 2019
We're as attracted to a low price on a desirable item as much as the next person. But if you see a price that seems to be too good to be true, it's worth pausing and taking a look at the source. For starters, is it a recognisable name?
Of course, if you're shopping through the likes of John Lewis, Currys PC World or Argos, then you're in safe hands with major companies that are easily held accountable if anything goes wrong with the transaction or the product in question.
Things get tricky however when you start to shop at retailers that have UK storefronts but are actually based internationally. This is where you run the risk of buying a 'grey import'. You can easily spot grey imports by unusually high discounts and a long wait in shipping – meaning that it's being sent from outside the EU.
Aside from the fact that these products often take months to reach their buyer, in some worst-case scenarios, the products can also be held by customs until you fork up a fee. It's an unwanted hassle that can be avoided completely by simply shopping through the trusted channels.
Latest Black Friday News and Updates
Media outlets (ourselves included) have already begun reporting on the biggest sale of the year. As you might expect, a great deal of the emerging coverage is centred on none other than Amazon. The UK branch of the humongous retailer recently highlighted its best selling products from last year's Black Friday sale, providing a fair few hints as to what might turn up in this year's fare.
In no surprise to anyone, the Nintendo Switch and Echo Dot 3rd gen came out on top as some of the most sought after tech items. A little more surprising however is the inclusion of Hive smart thermostats and an Instant Pot pressure cooker. The obvious take away from this is that people are buying them as a bundle and sticking the smart thermostats into the pressure cookers to know when their food is done – obviously.
Well and truly whetting our appetite for a good deal or two, Amazon has followed up figures from last year's Black Friday sale with this year's sparkly new dates. Yes, we now know exactly when to expect some Black Friday magic from the online marketplace giant. Spoiler alert: it's not long to wait at all.
Launching on November 22nd, Amazon's take on Black Friday will come a week shy of the famous sale's official date of November 29th, kicking off at exactly 00:01am and coming to a dramatic end on the 29th at 11:59pm. A plethora of its trademark 'Deals of the Day', as well as committing to thousands of 'Lightening Deals', Amazon may very well be the place to begin seeking out your Black Friday bargains.
Don't want to wait that long? Amazon is looking to tempt you early on with its Hidden Gems Sale, coming your way on November 8th, giving a taste of the bigger deals to come.
Of course, we don't anticipate that to be the last we hear from Amazon. Considering Cyber Monday's strictly online origins, we imagine there will be a few deals to celebrate even more exceptional savings in time for Christmas. No, November 29th isn't likely to be the last we hear from the retailer on that front. We're anticipating a few more opportunities to crop up in the aftermath of Black Friday with Amazon spitting out some brand new exciting offers, as well as the re-emergence of a few favourites over the period.
Shifting over to all things stateside, regular Walmart shoppers will be happy to know that the US retailer has decided to throw tradition to the wind and kickstart its holiday sale this week. The retailer's decision to kick things off earlier than usual can be attributed to the extremely short period between Thanksgiving and Christmas Day this year.
Apparently Target also isn't shy in showing its Black Friday hand earlier than perhaps other retailers are deciding to do this year. Yes, Target has officially started its Black Friday campaign with an advertisement on its website showcasing a ton of deals on toys, TVs and other items. These deals are set to go live on Thanksgiving morning when shops open at 5am.
If that wasn't enough of an incentive to get shopping, Target will also be offering a more festive promotion, dubbed 'HoliDeals', that see great prices on Christmas gifting from November 8th, presumably right through to December for prime present buying time.
---
If you want to stay up to date throughout Black Friday and Cyber Monday, follow us @TrustedDealsUK
We may earn a commission if you click a deal and buy an item. That's why we want to make sure you're well-informed and happy with your purchase, so that you'll continue to rely on us for your buying advice needs.