Best PS4 Deals: If you're after a new games console, Sony's PS4 is by far and away the market leader. Whether you're after a cheap console, a cutting edge 4K beast, or just a cool new game, our team of experts will bring you the best PS4 deals.
PS4 Black Friday 2018
There are always some highly tempting PS4 offers around Black Friday, which is just a couple of months away at the time of writing. You can rest assured we'll be bringing you extensive coverage around that time. But if you're eager to work out what to expect when it comes to Black Friday PS4 deals, it's best to look backwards. That's back to Black Friday 2017.
There were a whole raft of PS4 discounts, with the PS4 Pro included, from a range of retailers including Amazon, Argos, GAME and more. The PS4 has been around for a number of years now, which makes it ripe for tasty discounts. Last year we were impressed by deals such as:
PS4 500GB + FIFA 18, Destiny 2, GT Sport + DualShock controller for £249 from AO
PS4 500GB + Call of Duty: World War II, Gran Turismo Sport, Hidden Agenda and That's You for £199.99 from Sony
PS4 Pro + FIFA 18 + Call of Duty: World War II for £299 from Argos
---
PS4 and PS4 Pro Deals Live Now
Why would you choose the PS4 over the Xbox One or the Nintendo Switch? Both of Sony's major gaming rivals have their own outstanding strengths, but the PS4 is the best-selling console of this generation.
This means that it's the best-supported console on the market. In other words, it has the highest volume of great games, which is what we're all here for after all.
What's more, while the Xbox One X has taken the crown from Sony as the most powerful console on the market, the PS4 baseline is higher. The stock PS4 console is more capable than its Xbox Once equivalent, so those on a budget (or just without a 4K TV) will get the best experience with PS4.
---
Jump to: Which PS4 to buy?
---
Of course, for those who do have a 4K TV and healthy budget, the PS4 Pro is a powerful version of the console that can pump out the exact same games at enhanced resolutions.
Check out our definitive guide to the PS4 vs PS4 Pro, which breaks down the differences between the two consoles for you.
Whichever PS4 console you opt for, there's also the option of virtual reality gaming. PlayStation VR is arguably the most accessible VR gaming system on the market.
Whatever your level of gaming interest or budget, we've scoured the internet to bring you the best PS4 deals. That includes consoles, bundles, controllers and accessories, as well as the standalone games themselves.
Be sure to check back as we're keeping this updated with deals as they come and go.
Related: Upcoming PS4 Games
All prices were correct at time of publication but are subject to change. If you spot a deal you like, snap it up before it's gone.
Best PS4 Deals – Playstation 4 Pro
The PS4 Pro is more advanced than the standard PS4, because it's capable of playing games in 4K – that's a resolution with four times as many pixels as high definition. Plenty of PS4 games come with PS4 Pro support, meaning you'll see the benefit of the extra resolution.
PlayStation consoles are notorious for sticking to their recommended retail prices, but some retailers didn't get the memo. Hence there are a few deals to be had…
Best PS4 Pro Deals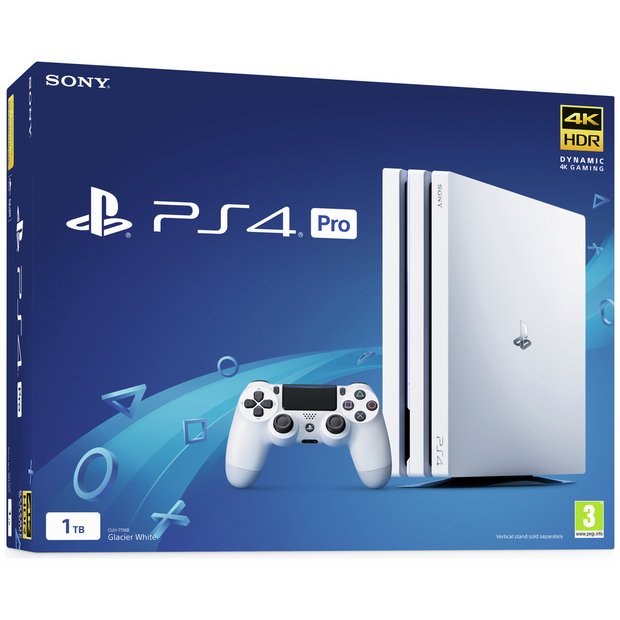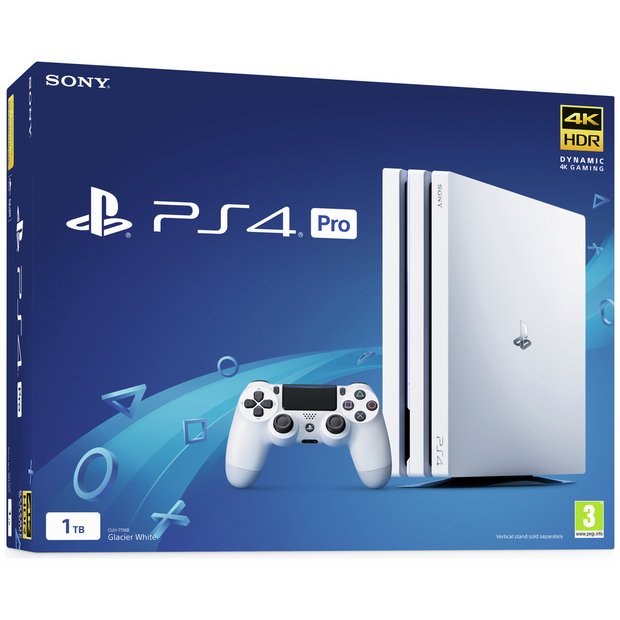 Stock seems to be limited on stand-alone PS4 consoles across the web right now, but Argos still seems to have some in at a reasonable price. To be honest, though, you're better off with a bundle right now.
Best PS4 Pro Bundle Deals


Get a shiny new PS4 Pro with 1TB storage, the latest God of War game and another PlayLink game of your choosing with this great deal.
A GAME exclusive bundle that includes a white PS4 Pro and the excellent Destiny 2 complete with expansion pass for even more game content.
The new Spider-Man game is a PS4 exclusive, and is set to be one of the biggest games of the year. This bundle essentially throws it in for free.
---
Best PS4 Deals – Playstation 4
The original console is still an absolute belter of a games machine. These are the best deals to be had across both standalone and bundle deals.
Best PS4 Deals
The compact, efficient Sony PS4 Slim in all its glory with plenty of storage. You can save more by buying a bundle deal right now, however.
Best PS4 Bundle Deals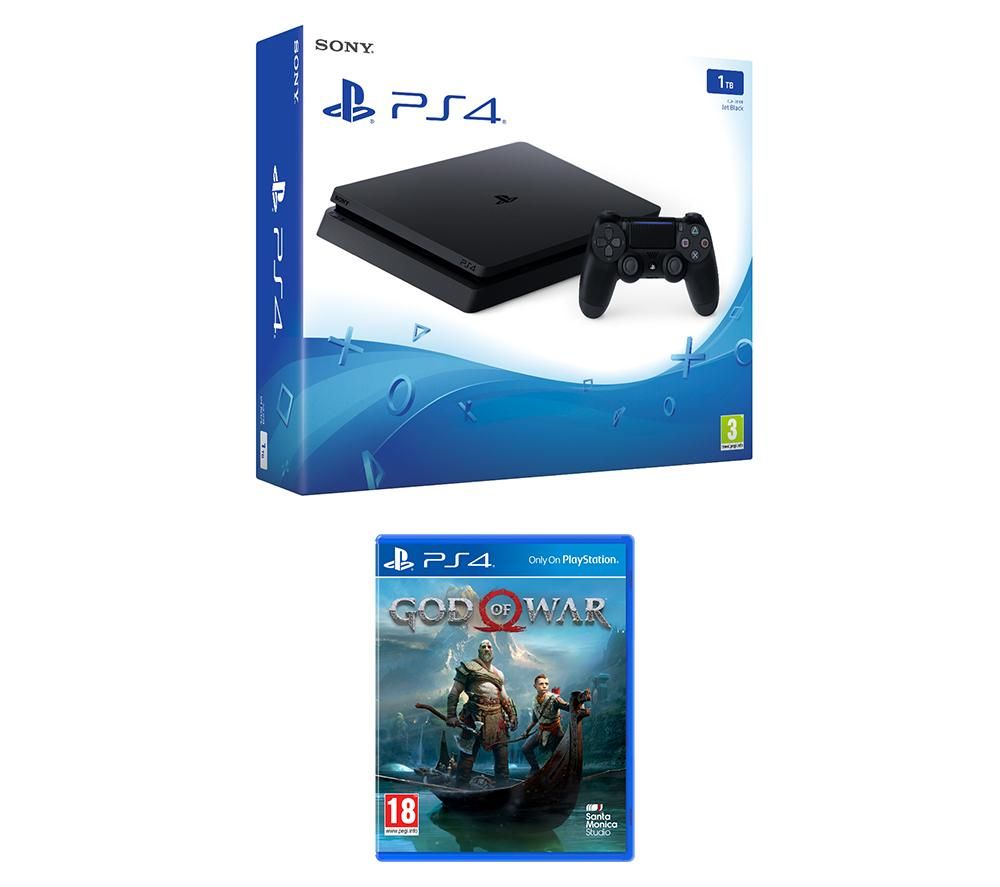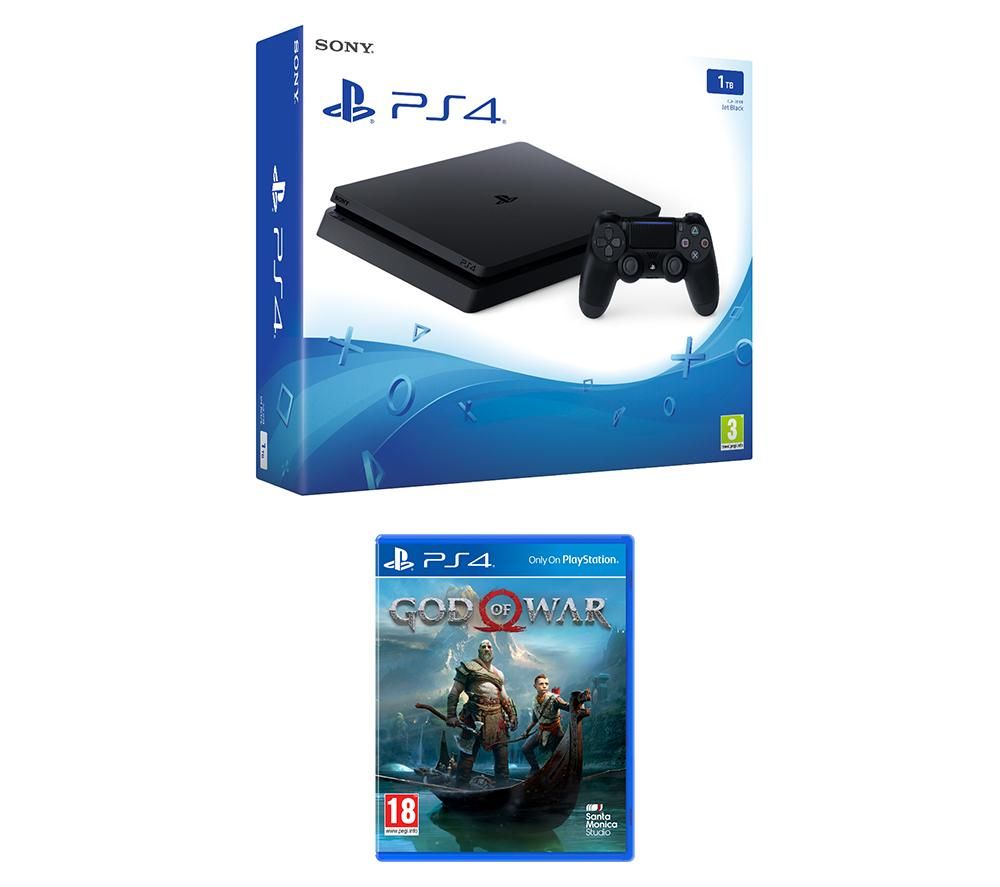 A PS4 Slim with a generous amount of storage complete with the critically acclaimed God of War.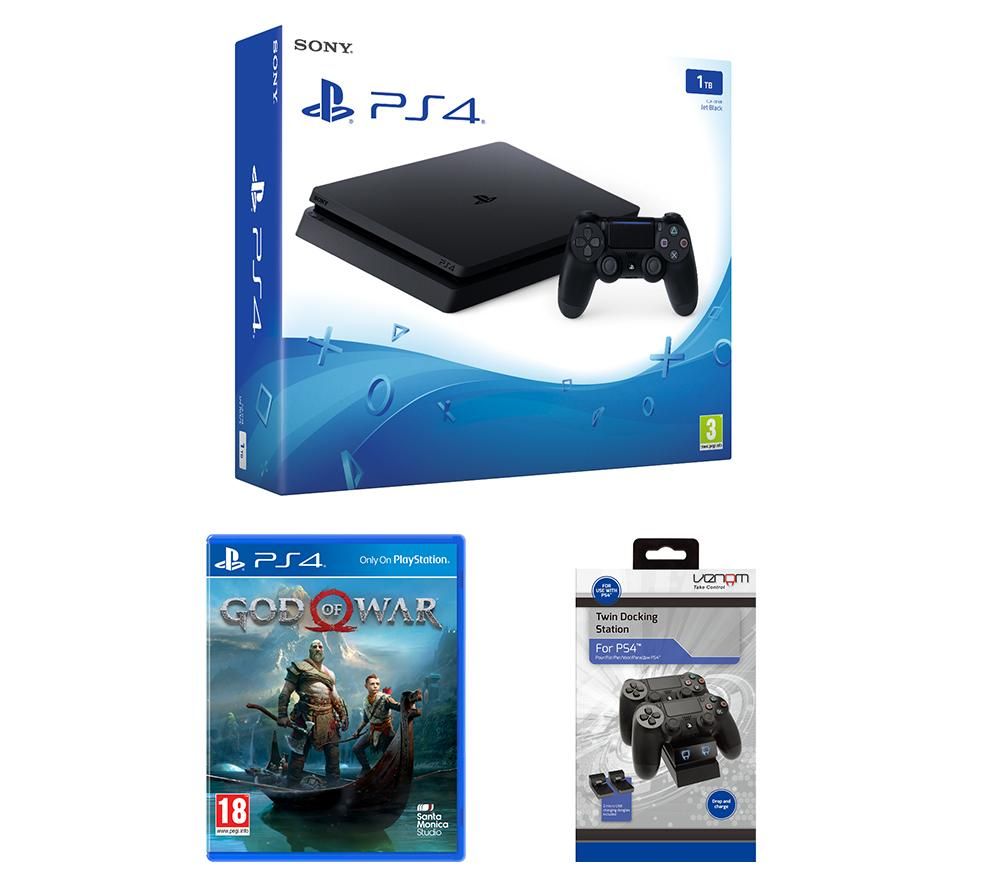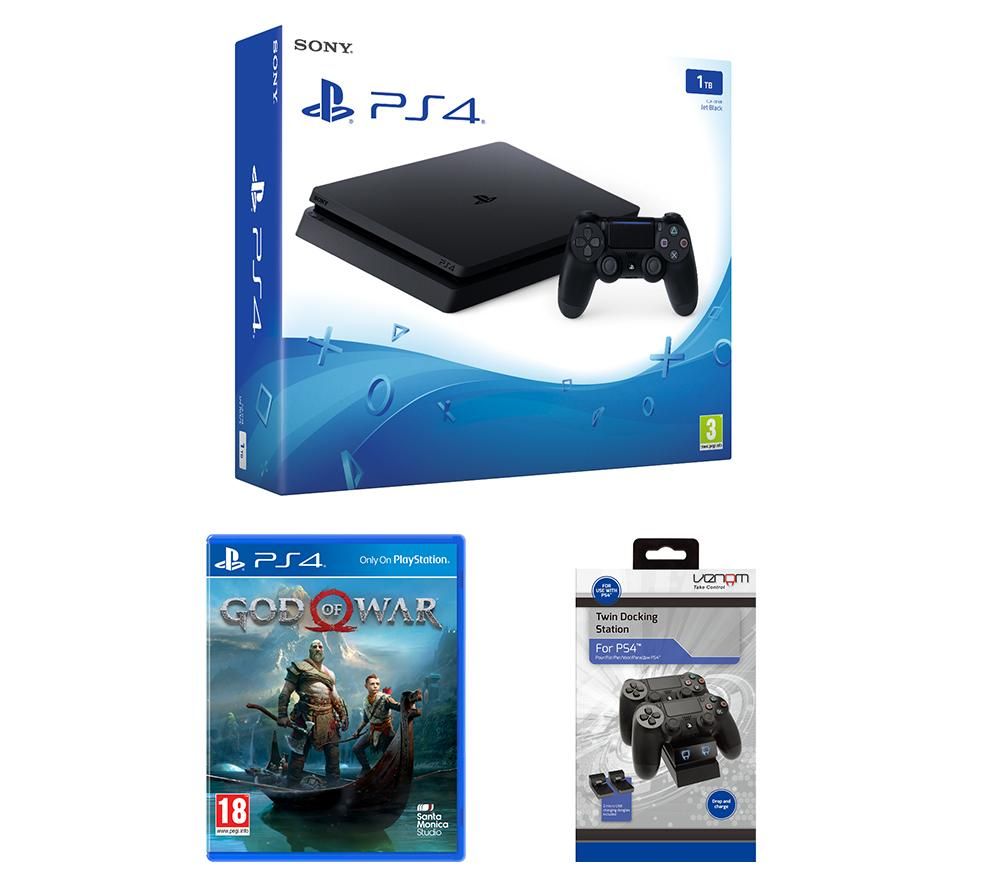 For £10 more you can also pick up this bundle that throws in a twin charging station for your PS4 controllers.
If you're looking for a cheap machine to play the new FIFA on, this bundle will do the trick nicely, with added FIFA Ultimate Team content to boot.
---
Best PS4 Deals – DualShock Controllers
If you're looking to pick up some extra controllers for some multiplayer sessions, here are the best prices going.
Best PS4 Controller Deals
If you want a local multiplayer session, you're going to want extra controllers.
---
Best PS4 Deals – PSVR
Best PSVR Deals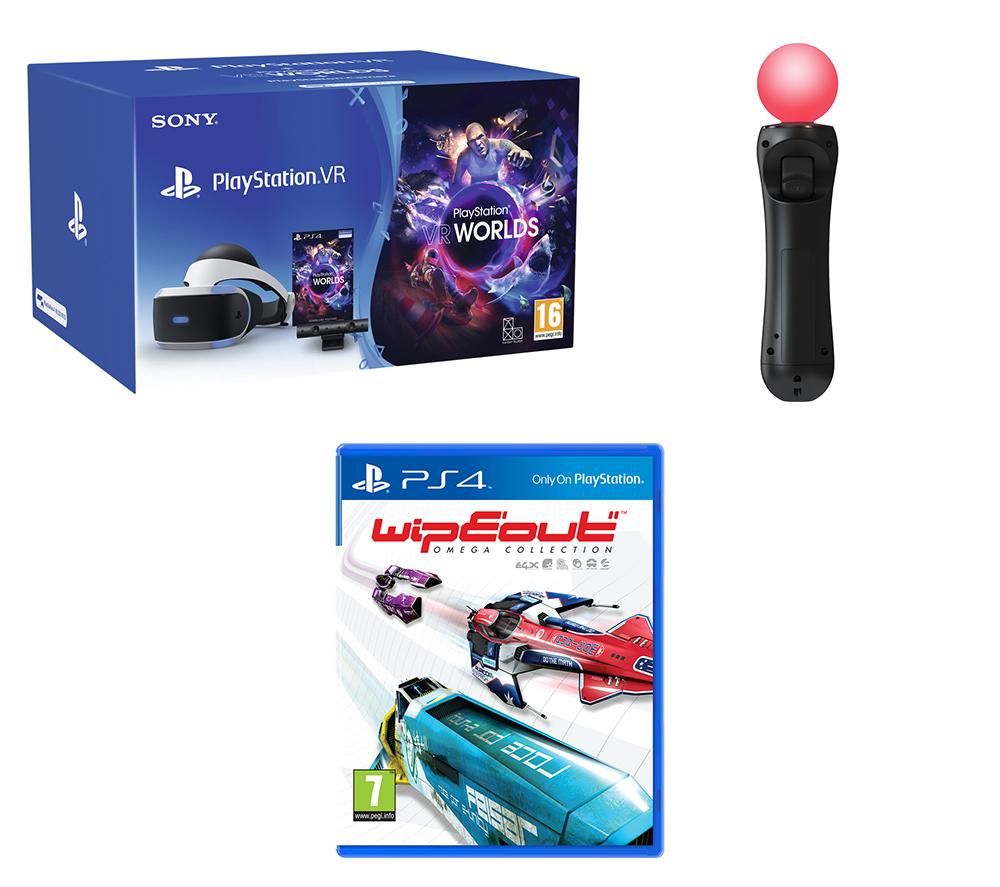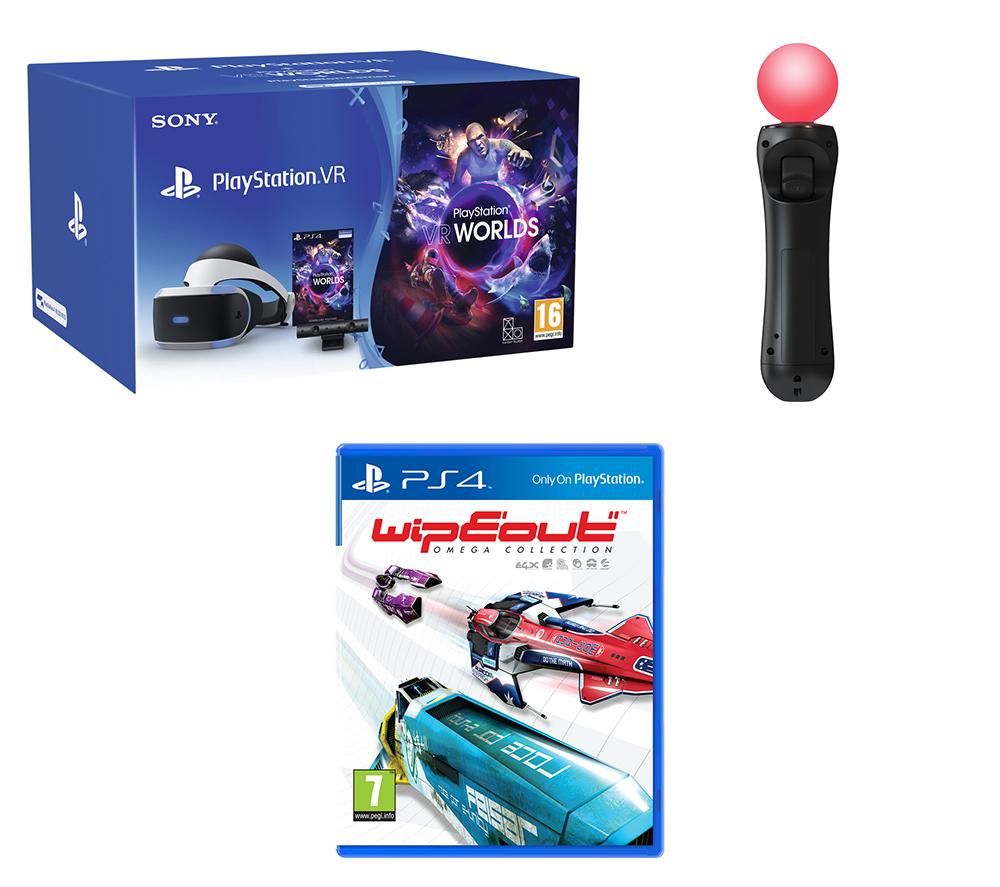 A great bundle that includes Move wireless controllers, which are otherwise an expensive addition if you want a more immersive PSVR experience.
---

Best PS4 Deals – Games
Buy from Amazon: Star Wars Battlefront 2 – £14.99
Electronic Arts and DICE have dropped a new update for Battlefront 2 and it's less than £25 right now.
Buy from John Lewis: PS VR Aim Controller with Farpoint – £49.99
If you've bagged yourself a bargain PSVR, you'll want some games to go with it. This includes the super-fun Farpoint and an Aim Controller.
Buy from Amazon: Witcher 3 GOTY – £21.07
One of the best games ever made is yours for less than £25. Can't say much more than that.
Buy from Amazon: Fallout 4 – £9.99
Fallout 4 is an enormous RPG, one that you could literally spend hundreds of hours lost within exploring a beautiful world. Hundreds of hours of gameplay for less than the cost of a Nando's seems like a bargain to us.
Buy from Game: The Elder Scrolls Online Tamriel Unlimited – £4.99
Enter the stunning world of the Elder Scrolls for super cheap but be warned it may end up costing you more in your time as this is seriously addictive.
Buy from The Games Collection: Dishonored 2 – £6.95
An excellent stealth adventure game set in a unique steampunk universe for the price a London pint. Almost.
---
Which PS4 should I buy?
For those still undecided about which console is right for you, check out our PS4 Pro vs PS4 article to make sure you're fully informed about the differences between the two consoles beyond the price point. Also you'll find out whether or not you'll be getting the full benefits of the additional power of the Pro, both with a 4K and 1080p TV.
Both the PS4 Pro and PS4 support HDR, so if you have a TV capable of HDR output, this is something that you'll enjoy no matter which console you'll buy. Unfortunately, neither console offers a 4K Blu-ray player, so if this is something you're looking for, you'll either have to shell out for one separately, or maybe look at buying an Xbox One X, as that's the only home console that includes one.
---
Want more Trusted Reviews deals?
How about these:
Found a good PS4 deal? Let us know @TrustedReviews and share the bargains.