Best Cordless Vacuum Cleaners 2018: 10 best cable-free cleaners
Key features:
2.6kg
60 mins / 23 mins / 8 mins run times; 3.5hr charge time
Three powered floor heads
Three detail tools
Excellent filtration
The Dyson Cyclone V10 Absolute is the pinnacle of cordless technology. In fact, Dyson is so sure of the capabilities of this cordless vacuum that it is no longer developing new corded models. Fortunately, the Cyclone V10 Absolute lifts up to its claims, and isn't just one of the best cordless vacuum cleaners that we've tested; it's one of the best vacuums full stop.
The new digital motor is 20% lighter and 20% more powerful than the one fitted to the Dyson V8. At full speed it runs at 125,000rpm, generating the kind of suction that you'd expect from a plug-in cleaner. With the battery lasting at up to 60 minutes, the Cyclone V10 Absolute will last long enough on a single charge to tackle most homes.
The Absolute ships with all of the tools that you need, but the motorised heads for carpets and hard floors particular impress. In our tests, the Cyclone V10 Absolute managed to pick up all of the mess from our carpet, hard floor and pet hair tests. And, the handheld body makes tackling everything from cars to sofas simple, too. With the cleaning power to outdo plug-in vacuum cleaners, the Dyson Cyclone V10 Absolute is the future of vacuums.
Best Dyson Cyclone V10 Deals
Until June 15th you can save £10 at Currys' eBay store making this the best deal you can currently get on a V10 Animal. Grab it before it's gone. Use code: PREPHOME10 to save.
View Deal
Buy fromeBay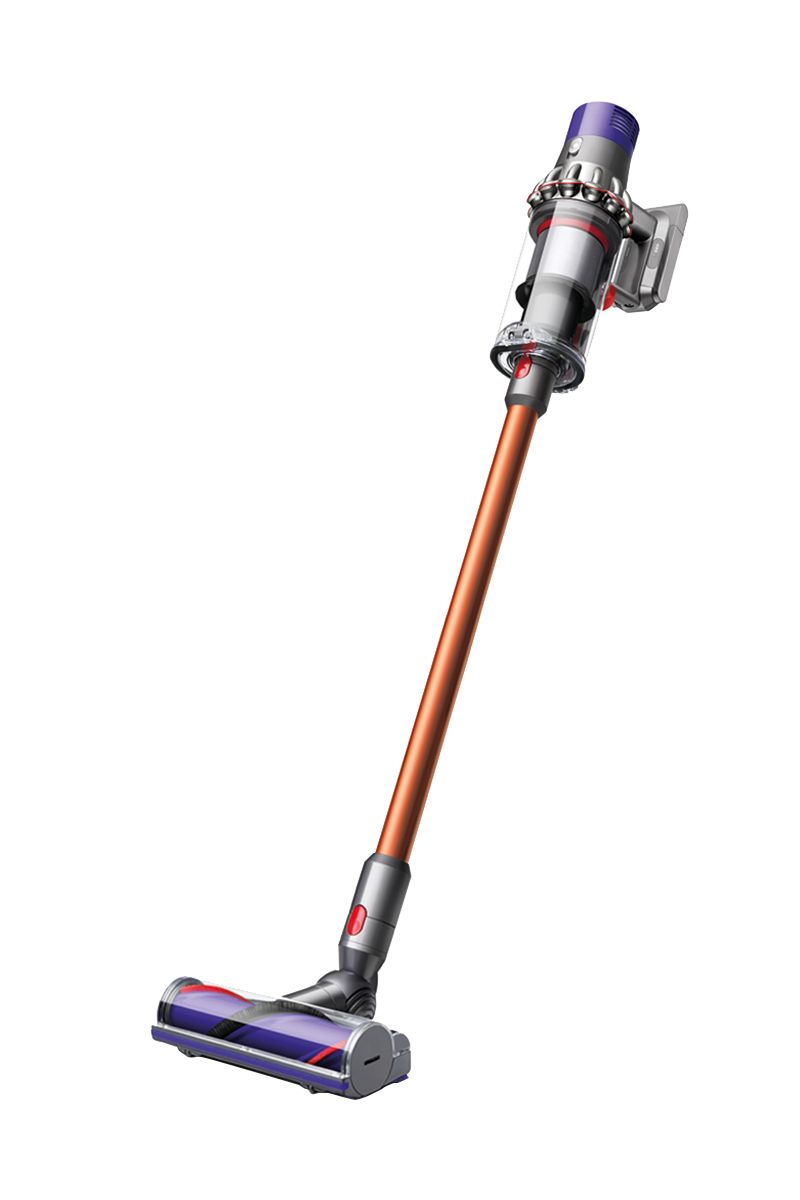 Get Dyson's excellent new cordless vacuum cleaner with a 2-year guarantee and next day delivery.
View Deal
Buy fromDyson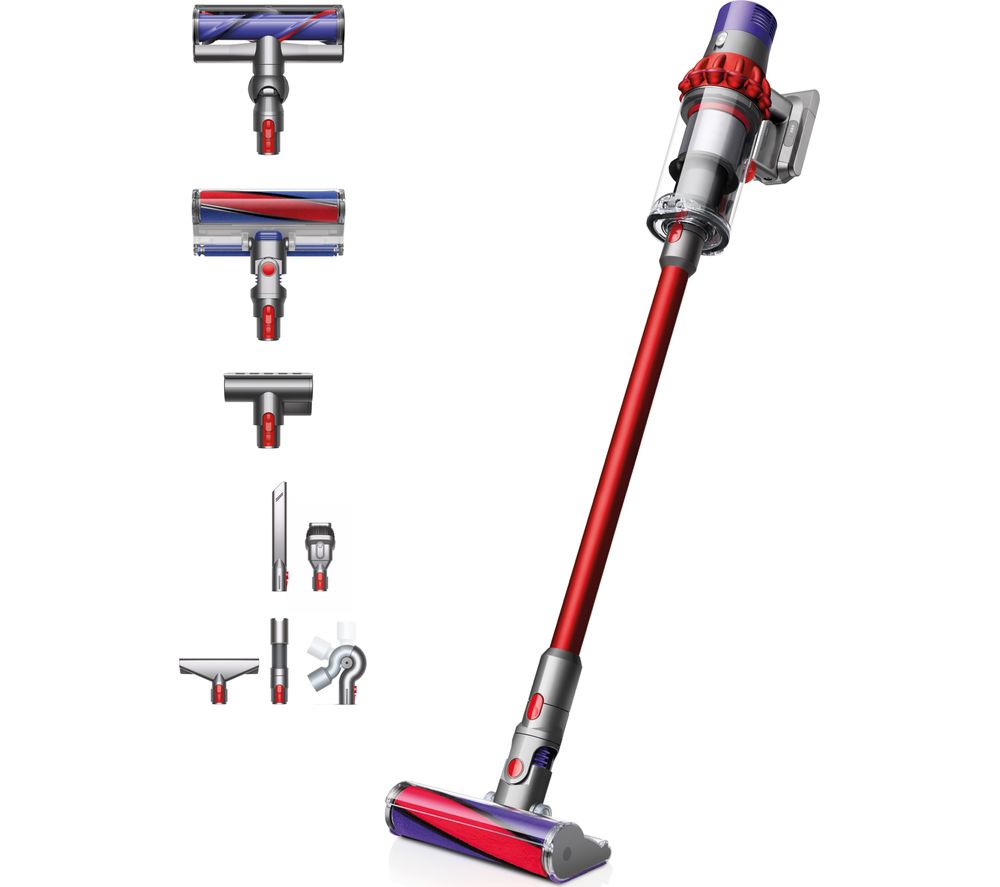 The ultimate Cyclone V10 model with all the accessories you could want for giving your entire house a clean from top to bottom.
View Deal
Buy fromCurrys
At the time of review, the Dyson Cyclone V10 Absolute was available for £449.99
Read the full Dyson Cyclone V10 Absolute review